10 Noteworthy Harley-Davidson Motorcycles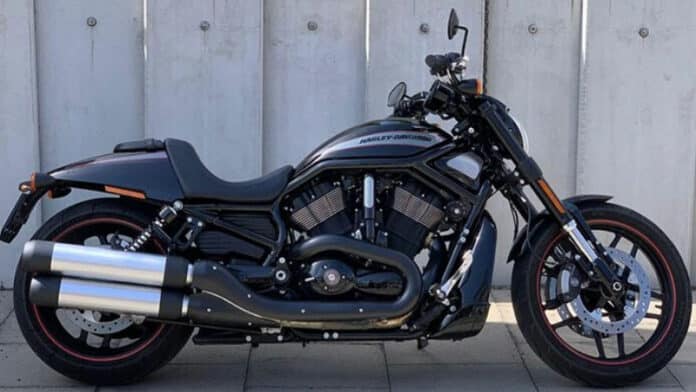 While we can't decisively say which of the motorcycles made by Harley-Davidson over the years is the very best, we've narrowed down a list of ten Harleys that really stand out.
What do you think is the best Harley-Davidson motorcycle of all time?
1977 Harley-Davidson XLCR Café Racer
The XLCR Café Racer was a memorable ride with loud bass exhaust everywhere it went. Designing concept for the 1977 Harley-Davidson XLCR Café Racer was developed by Willie G. Davidson. All black features can be found on this bike. Notable features include the large 45-degree, V-twin engine.
1990 Harley-Davidson FLSTF Fat Boy
Harley-Davidson introduced various specialty bikes over the years. One of the greatest motorcycles includes the 1990 Harley-Davidson FLSTF Fat Boy. This model was designed elegantly with silver paint and a matching frame.
1994 Harley- Davidson VR 1000
The first racing only Harley-Davidson bike was the 1994 Harley Davidson VR 1000. It was intentionally built up from scratch. Road model carries an Ohlins fork along with coated titanium stanchions. Power was delivered by gear to a several disk clutch, then through a 5 speed transmission.
2000 Harley-Davidson FXR4
Many consider the 2000 Harley-Davidson as one of the greatest factory customs produced by Harley. Features of the FXR4 are dual discs, silver calipers and braided lines. It also had a 5-speed transmission and a seat height of 25.5 inches.
2006 Harley-Davidson VRSCE2
The 2006 Harley-Davidson VRSCE2 was developed to highlight high-performance modification and several custom components. Several amazing features include chrome billet front sprocket covers, chrome foot pegs and Brembo Brake systems.
2007 Harley-Davidson XL1200N Sportster Nightster
Harley-Davidson's XL1200N Sportster Nightster features an all-black paint job. Tall riders can easily be accommodated to fit onto the bike without any issues. Flat handlebars allow motorcyclists to have a clear view of the road ahead. You can call Harley-Davidson's XL1200N Sportster Nightster a motorcycle for big guys.
2008 Harley-Davidson FXSTC Softail Custom
The 2008 Harley-Davidson FXSTC Custom bike has several awesome features including long-chopper profiles and comfortable two-up seats. Other notable highlights include chrome staggered shorty dual exhaust, bobtail rear fender and an optional smart security system. This Harley-Davidson model is powered by an engine4 air-cooled, Twin Cam 96B.
2009 Harley-Davidson FXSTB Night Train
This Harley-Davidson model was designed specifically for a special bike crowd. Although it is not the best choice for highway driving, the FXSTB Night Train shines on boulevards. A 1584cc Twin Cab 96B powers the 2009 Harley-Davidson FXTB Night Train.
2011 Harley-Davidson FXD Dyna Super Glide
The 2009 Dyna Super Glide by Harley-Davidson offers motorcyclists timeless styling and an edgier ride. Stainless steel, pull back handlebars are found on the exterior of this bike. A 4.7 Super Glide fuel tank also comes standard with this model. Back In 1980, as the FXWG, the Harley-Davidson wide glide represented the epitome of Harley's factory custom theme, introduced in 1971 with the Super Glide.
2012 Harley-Davidson CVO Softail Convertible
Harley Davidson's 2012 CVO Softail Convertible can convert from a cruiser to a tourer in minutes without tools. This model is powered by a Twin Cam 110B engine. MP3 integration features are also made standard on tbe 2012 Harley-Davidson CVO Softail Convertible.
Harley Davidson XR1000 vs. Ducati F1 750