Alpinestars Durban Gore-Tex Jacket Review – BikersRights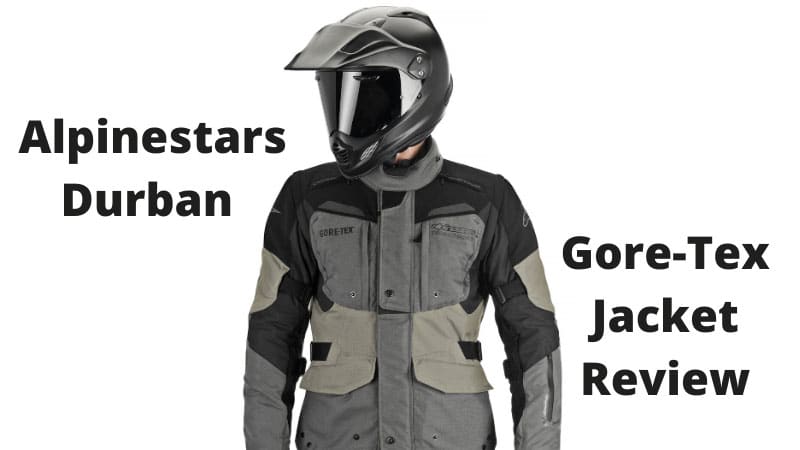 The very best touring and adventure-touring apparel is expensive. At around $700, the new Alpinestars Durban Jacket is no exception. However, there is good reason for the expense in this product niche. Quite simply, I don't know of a segment of the motorcycling population that is more demanding than those of us who rack up serious miles in all kinds of weather.
We want premium impact protection. We want premium protection from the elements. We want extreme versatility in temperature control. We want cavernous storage. We want unparalleled durability. Sounds like a pretty tall order doesn't it?
First impressions are that the Alpinestars Durban Jacket will not disappoint. Named for the Durban area of the province of KwaZulu-Natal, South Africa, the jacket has all the bells and whistles that a serious adventurer will want.
As far as protection, the combination of innovative fabrics that Alpinestars has assembled makes for a supremely rugged shell. It features what Alpinestars calls Superfabric® ceramic coated welded shell reinforcements. The jacket also offers CE approved armor in the arms and shoulders, and chest and back pad compartments with PE protective padding (optional CE armor for these locations is available).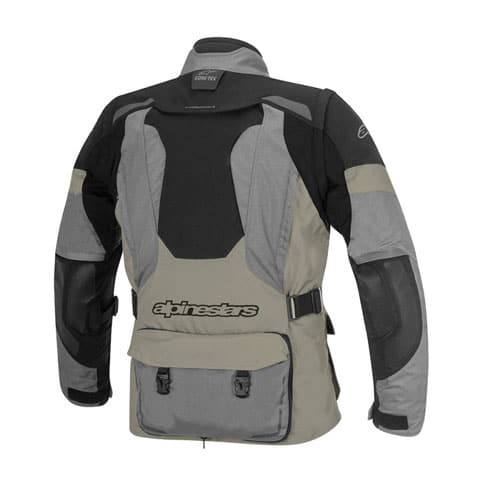 Climate control is a strength of this jacket in both the hot and cold extremes. For hot weather, the Durban features zippered air intakes and rear air exhausts on the sleeves, chest and shoulders. It even offers removable sleeves. When the weather turnes wet and cold, there is a removable Paclite Gore-Tex® membrane with micro-fleece inserts.
How about that all important storage capacity? There are two waterproof external pockets on the front of the jacket and a removable large rear utility pocket. It also offers something that most adventure-tourers now demand – hydration capability – which comes in the form of two liter bladder storage.
Riding comfort was also a priority for Alpinestars' designers. The articulated elbow construction seems well conceived. There is also effective and generous adjustment for fit and volume. There is an internal waist connection zipper for attachment to riding pants. Speaking of pants, Alpinestars offers them in the Durban line as well. For visibility, Alpinestars integrated reflective stripes into the jacket.
I am part of the target market for this kind of apparel, and I really feel that Alpinestars has hit the nail on the head with the Durban jacket. It is a feature-rich product which has protection, versatility and durability at its core. No, it's not cheap – quality never is.