Effective Duality: Alpinestars Scout Boots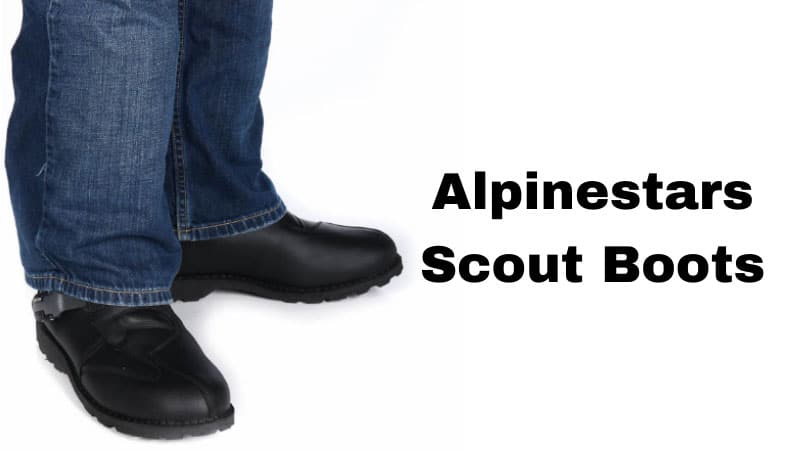 Dual-sport and adventure riding is becoming an increasingly large slice of the motorcycling pie.  Think about it – the best selling motorcycle in BMW's line is the multi-surface GS.  An increasing number of riders want a motorcycle that can perform well in a wide spectrum of terrain conditions.  It is logical that those same riders want gear that can do the same.
Alpinestars has developed a boot with versatility at its core.  The Alpinestars Scout waterproof boot is the proverbial "Jack of all Trades."  Most dual-sport and adventure riders don't want or need a full-on motocross boot.
The aggressive design makes a motocross-specific boot overkill for the road and for the fire road.  However, those same riders demand a boot that can tackle tough situations effectively.  Alpinestars has hit this compromise spot on.
 
The Scout does share technical details with a dirt-only boot.  It has a three buckle closure with a micro-adjustable memory system.  Most street-only boots don't offer this level of closure security.  The Scout also sports a well-designed sole that is lugged for dirt situations, but not so aggressively that it is intrusive in street applications. 
For protection, the Scout has internal shin reinforcement layered under the leather.  This is another departure from the more obvious external shin protection found on motocross boots.  For weather protection, the boots feature a 100% waterproof membrane construction that is also breathable.
If you fit into the growing niche of motorcycling that is the target of the Alpinestars Scout boots, you will not be disappointed.  The retail price of the boots is $280 and they are available in even sizes 5-13.