The Best 600cc Motorcycle for a Superbike Experience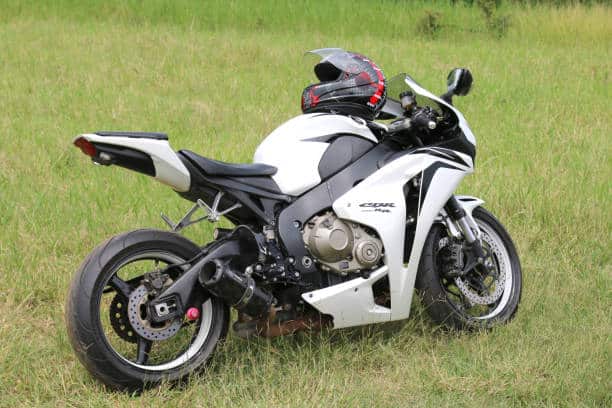 The 600cc motorcycle is a dying class of sportbikes. I know this might sound strange in the United States, but in Europe, it has already started. And that is because people realized that the 600cc bikes don't make good road bikes. Therefore they are going for sportbikes with smaller engine capacities.
The 600cc motorcycles were all the rage in the twenty-first century among young riders who loved them for the numerous racetrack technologies they featured. A decade ago, every super, sport, and standard bike in the market had the 600cc option. But, currently, this category is only found in the supersport market.
But despite the decline in popularity, the 600cc engine is still well-loved in the supersport world because it can handle many configurations. Not only is this segment nimble and light, but it's also quite reliable. The supersport option offers many options for riders looking for an incredible ratio of speed and handling. Therefore, if getting the most out of your cash is your main goal, you can never do worse than a 600cc bike. So we prepared this review to help you narrow your search for the best 600cc motorcycle in the market.
TOP PICK
Our top pick is the 2020 Yamaha YZF-R6 Supersport Motorcycle which is still powerful enough despite having less power than its previous models.
The Best 600cc Motorcycles Are
1. Yamaha YZF-R6 Supersport Motorcycle — Best Overall
Updated in 2020, the YZF-R6 is a Yamaha 600-class sportbike that was introduced in the market in 1999. The YZF-R6 is a companion of the YZF600R and the supersport version of the YZF-R1. This was the first 600cc 4-stroke bike that produced more than 100 HP in the world. This bike has been updated myriad times since it was introduced, starting with 2003 when it became a fuel-injected superbike. The 2006 R6 featured an updated engine management system that had a multi-plate slipper clutch and a YCC-T ride-by-wire.
In 2008, Yamaha added a Deltabox frame design and YCC-I system that helped optimize the power at extremely high RPM. Even though the 2020 model looks different from its predecessor, it does feature the same recipe. The 2020 model has undergone numerous unique upgrades that have made it stand out. Some of the upgrades include a fuel-injection system and a new chassis. Yamaha combined refined ergonomics with mass-centralization to create a nimble machine.
The new R6 model has met the Euro4 emission requirements, and compared to the old models, its torque and peak power have been reduced. Nonetheless, its engine remains unchanged other than the new gear position sensor. The R6 still remains a classic unit that has won more championships and AMA middleweight races than all the other 600cc bikes.
Specs
Verdict
Despite having less torque and peak power, the R6 is still one of the top 600cc bikes on the market. And the fact that it releases less emission is a bonus.
2. Kawasaki Ninja ZX-6R (2019-2021) Motorcycle
Like the R6, the Kawasaki Ninja ZR-6R has been around for more than 25 years. Ever since it was introduced in the market in 1995, this bike has undergone many upgrades in response to new updates from Yamaha, Suzuki, and Honda. In fact, the ZX series was referred to as the Ninja line in the 1980s and still uses the name to date. The ZX-6R has undergone numerous updates, with the current model still featuring the 636cc engine from the 2013 model. But the only difference is that it is currently Euro4 compliant.
Hidden below its restyled bodywork, the 2021 model has shorter gearing, mapping tweaks, and a new exhaust. These changes have resulted in the bike losing about 1 bhp. This bike has two riding modes and a quick shifter for upshifts. ZX-6R has a unique ABS braking system which makes it the greatest rival to the YZF-R6.
Away from the tracks, this bike is more nimble than most liter-bikes. It changes direction predictably and quickly while revving at about 16,000rmp. Even though it's a great option for riding any track, don't expect it to be comfortable or roomy. After all, the ZX-6R is all about speed.
Specs
Verdict
The ZX-6R from Kawasaki is all about speed, and the fact that it has rivaled the YZF-R6 for the top spot means that it's quite reliable. But it is not ideal for people looking for a roomier and comfortable sports bike.
3. Honda CBR600RR
Honda was one of the final main bike companies to enter the 600cc range with the CBR models. Despite the late entry, they didn't disappoint with the CBR 600F that can be dated to 1987. The bike underwent several changes over the years until 2003, when they launched the CBR600RR. Honda CBR600RR won the world championship from 2003 to 2008 and then in 2010 and 2014. Therefore, it is powerful, and over the years, it has undergone numerous upgrades, with the latest upgrade being in 2021.
The 2021 model comes with a radial-mounted mono-block front-brake caliper. This design made the calipers stiffer, making braking even better for a powerful linear stopping. Both calipers use 4-chromium-plated aluminum pistons for a friction-free and smooth operation. This unit has an electronic C-ABS (combined Anti-lock braking) that distributes the braking force over both wheels.
Thanks to their balance and rigidity, this bike's 12-spoke aluminum cast wheels work with its fork to enhance suspension feedback. This bike was removed from sales in Europe in 2017 since it didn't meet the Euro-4 limits, but the 2021 model is Euro-4 limits compliant. Unfortunately, Europe already moved to Euro 5 regulations, which means that this bike won't be available in some nations.
Specs
Verdict
2021 Honda CBR600RR is a great bike that complies with the Euro 4 limits. But with the continent already moving to the stricter Euro 5 regulations, this bike may never be available in Europe.
4. Triumph Trident 660 Motorcycle
Before they launched Trident 660, Triumph hadn't made a 600cc class bike in a very long time. But after too much clamoring from their clients, they finally listened and launched trident 660. Trident 660 is not a superbike; it is a street naked bike with a 660cc engine. It is a simple and well-designed machine for scratching or commuting. It is an easy-to-ride, engaging, and comfortable ride that both experienced and new riders love.
Trident 660 is more road-focused and friendlier than the Street Triple-S from Triumph. And it's a new bike with ride-by-ride electronics, minimal styling, and steel chassis, which is currently quite rare. With its minimalist bodywork, there is a feeling of stripped-back airiness and slimness when you get onboard. The cutouts on its tank help bring your legs together for better control, and its riding position is more relaxing than most bikes. But it does vibrate at high revs.
Specs
Verdict
Trident 660 is an excellent machine that is designed for commuting with the features of a sports bike. It's an easy-to-ride bike that offers the needed comfort and handling.
5. Suzuki GSX-R600 Sportbike
When it comes to sportbikes, sometimes riders say that less is more, and in the case of the GSX-R600, that's actually true. Suzuki helped revolutionize the sportbikes world in 1985 when they introduced the GSX-R750. They later expanded their GSX-R line with the introduction of the GSX-R600 in 2006. It has undergone many upgrades, with the 2021 model being a perfect representation of the company's street capabilities. But one of its most impressive upgrades is shedding about 9 kg from the 2010 model.
The 2021 model has a 599cc compact fuel-injected, 4-cylinder engine that delivers a rush of power from zero to redline within seconds. It also comes with Suzuki Drive Mode Selector for adjusting the engine's power to match the riding conditions. The remote-reservoir rear shock absorbers and the big piston front fork are adjustable for proper handling. 
Unfortunately, most bike lovers have complained that it's not found in many countries. And if you order one, finding spare parts or services can be quite challenging.
Specs
Verdict
Suzuki is renowned for its smooth engines, and they did not disappoint with the GS-XR 600. This bike has a well-refined engine that can attain maximum speed without vibrating.
6. Aprilia RS660
If you want to make a statement everywhere you go, then this bike is for you. With its modern bodywork, chunky asymmetrical swingarm, and exposed aluminum frame, this bike will help you stand out. RS 660 comes packed with rider aids and technology like cornering ABS, wheelie control, and a 6-axis IMU that helps with traction control. Add these features to cruise control, quick shifter, engine brake control, and three riding modes, and you have an excellent bike.
Its 659cc liquid-cooled engine puts out about 100 horsepower peaking at approximately 10,000RPM. Its 48mm-throttle body feeds air and fuel to the cylinders, while the 4-piston Brembo brake brings the bike to a quick halt. 
This bike has not yet been launched in some parts of the world.
Specs
Verdict
2021 Aprilia RS660 has a unique design that is bound to make a statement. And on top of its unique design, it also comes with several features that make riding fun even for beginners.
7. MV Agusta F3 675
The F3675 has all the features of a world-class leading machine. It has several electronic rider aids; it's lighter and powerful than most of its rivals. Thanks to its unique design, this bike brings back the idea of the angular racing bike to mind. It is a sleek bike with a posture that anyone will want from their superbike. And its powerful triple-cylinder engine sounds great. It is the first superbike to come with a counter-rotating crankshaft.
Unfortunately, to own this bike, you have to apply to be allowed to purchase one. And that is because the manufacturer only makes 400 bikes every year to keep their resale value quite high. Therefore, they are quite costly to buy, insure, and even repair.
Specs
Verdict
The fact that you have to apply to be allowed to purchase one means that getting one can be quite challenging. But the resale price of these bikes can be quite high.
Want to see more motorcycles? Check out our selections from beginner bikes to liter bikes.
Factors to Consider When Buying a 600cc Motorcycle
Even though they are currently not as popular as before, they are still well-loved and very present in the supersport world. Many motorbikes enthusiasts love the 600cc bikes because they can easily tackle a wide range of configurations. The 600cc bikes are still very reliable, light, and fun to ride, with a balance of precision and power offered by most 600cc bikes is irresistible.
Unfortunately, most major motorcycle companies have discontinued the production of their 600cc series. So in most cases, you will have to get a secondhand bike that is in great shape. So we have prepared the above review of the best 600cc bikes that are still in production. But choosing the right one can be quite tricky, so here are a few factors to consider when purchasing a 600cc bike.
Seat Height
There is no one-size-fits-all when it comes to motorcycles, so make sure you look for a bike that fits your size. Most bikes are designed for riders whose height ranges between 5'7" and 5'11"; therefore, if you are taller, then you should be careful when purchasing a bike. 
Luckily, there are some 600cc bikes built for taller guys. So the best option is going to the dealer and getting on the bike and sit making sure both feet can reach the floor comfortably. Testing the bike can help you get a unit that fits your size.
Experience Level
600cc motorcycles are powerful units that can be quite challenging for a beginner. So to avoid injuries or to endanger the lives of other motorists, you should get a bike within your experience level. Experienced riders can handle 600cc and above engines, while learners should go for something lower.
Final Thoughts
With the many 600cc motorcycles in the market, we understand how challenging it can be to pick the right option. So we prepared this review to help you narrow your search for a powerful bike that will always make a statement.
The 600cc motorcycle that you can't go wrong with is the Yamaha YZF-R6 Supersport Motorcycle. This YZF-R6 is a nimble machine with a powerful engine that has won numerous competitions over the years. And although it has been around for over two decades, it is still one of the best 600cc bikes on the market.