Top 10 Best Air Intake for Harley Davidson [Expert Review]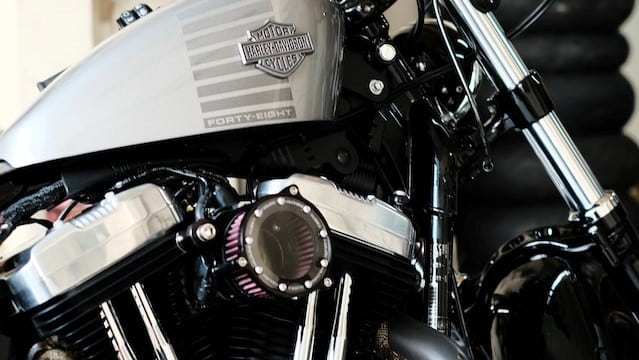 An air intake is one of the most basic performance upgrades you can make to any motorcycle. This simple but influential upgrade can have a great effect on everything from fuel economy to horsepower and is straightforward to install without the need for specialized tools. 
As simple as this upgrade is, however, there are dozens of different air intakes available on the market, and choosing the right one for your bike can be a difficult process. Here is an especially large number of options available for Harley Davidson motorcycles due to their immense popularity. When choosing the best air intakes to purchase for your bike, the enormous selection can confuse some riders. 
Fortunately, there are several factors that may come into play when selecting the correct air intake that are easy to spot with a little experience. We've done extensive research on the various different air intakes on offer for Harley Davidson motorcycles and come up with this list of the very best ones. In addition, we'll go over some of the most critical factors you should consider when shopping around for your own best air intake. 
10 Best Air Intake for Harley Davidson
A good air intake provides clean air to the engine, helping it to run more effectively. Many air intakes operate to increase the horsepower of the engine by providing cooler air or providing a greater amount, which contributes to a stronger combustion and, therefore, higher amounts of horsepower. 
This list contains some of the most effective air intakes for your Harley Davidson on the market, providing best air intakes delivery for an overall increase in performance. 
1. K&N Cold Air Intake Kit – Best Overall Cold Air Intake For Harley Davidson
Designed to fit a wide range of Harley Davidson motorcycles from 2001 to 2017, this cold air intake kit from K&N is one of the most popular options among both new and veteran riders. This K&N cold air intake kit is designed to consistently provide upgraded performance with the minimum amount of effort. 
Installation is simple and can be done with basic hand tools, meaning that even a novice mechanic can achieve a factory-quality fit. K&N cold air intake kit also supports their products with a 10-year, million-mile guarantee, providing support and peace of mind well above the industry standard. 
Highlighted features:
Dyno-tested design guarantees increased horsepower
Can be easily installed with basic hand tools
K&N offers excellent warranty and customer support
Pros
Easy to install.
Backed up by 10-year, million-mile warranty.
Components are tested to ensure an increase in horsepower.
Designed to require minimal maintenance.
Cons
Installation tools are not included in the package.
Verdict: Best Overall
The K&N Cold air intake kit is highly recommended for Harley Davidson motorcycle owners. It is easy to install which makes it a great option for novice riders. It is one of the best air intakes in the market.
This Stage 1 air cleaner claims a 21% increase in your Harley Davidson horsepower. Arlen Ness is a reputable company that has been producing custom motorcycle components since the 1960s, with thousands of loyal customers reporting on the quality of their work. 
The breather fits without the need for hoses or banjo fittings, sitting directly above the air intake to eliminate any loss of power that could come from more restricted airflow. The exposed design also has a styling component, making this air filter both a practical and stylish upgrade. 
The Arlen Ness 18-803 Big Sucker falls among the best-performing stage 1 air filters for Harley Davidson. It is one of the best air filters in the market.
Highlighted features:
Exposed air filter design
Less restricted airflow enhances performance and engine sound
Standard, chrome, and black finish options available
Pros
Increase in horsepower.
Less restrictive to airflow.
Multiple finish options for enhanced styling.
Cons
Paint on the unit is susceptible to wear and tear.
Verdict: Stage 1 Option
The Arlen-Ness Kit enhances performance and engine sound, while adding a stylish finish, and cater to different preferences of the users.
Also Read: Best Oil for Harley Davidson Twin Cam
3 K&N Engine Air Filter – Best Quality High Flow Air Cleaner for Harley Davidson
This air filter from K&N cold air intake functions as a high-performance filter option for 2008 – 2014 Harley Davidson models, including the Road Glide, Road King, and Electra Glide, among others. Unlike stock paper air filters, this high flow air filter option is meant to be cleaned and reused, saving money over time while also having a positive impact on the performance and efficiency of your bike. 
Unlike a complete air intake replacement, this high flow air filter is designed to work with the bike's stock engine components and will not have a significant impact on the sound or look of the motorcycle. This makes an air filter upgrade an excellent option for riders who are looking for practical benefits without impacting the stock styling of their Harley Davidson. 
Highlighted Features:
Simple and easy to install with stock hardware
Washable, reusable air filter design
Provides upgraded performance and efficiency
Pros
Easy installation.
Washable and reusable design.
Moderate improvement to both performance and efficiency.
Cons
Less effective at increasing performance than full air intake upgrades.
Not suited for riders looking for more custom look or sound.
Verdict: Stock air filters upgrade
K&N cold air intake is a practical and efficient option for Harley Davidson users, it's is easy to install, washable, and reusable design helps in increasing performance of your motorbike.
This air cleaner for Harley Davidson Softail and Dyna models from 1993 – 2017 is a solid option for riders looking to add some performance and style to their bikes without spending heavily on the upgrade. 
This high flow air filter improves airflow to the engine through a backplate design that attaches directly to the carburettor or throttle body. This system is designed especially for systems that feature the Delphi fuel injection or CV Carburetors, ensuring a secure, quality fit for these systems without any compatibility issues. No specialised tools are required for the installation, and it is meant to be quickly and easily set up in under an hour's time. 
Highlighted features:
Specifically designed for Delphi Fuel injection and CV Carburetor units
Improves airflow for better performance and efficiency
Easy installation without the need for special tools
Pros
Good balance of performance and cost.
Stylish and effective design.
Consistent and reliable fit to specific air intake systems.
Cons
Not designed to work with Magnetti-Marelli systems.
Limited support from manufacturer.
Verdict: Mid-quality budget option
This is a really good choice for bikers looking for a cost-effective option to upgrade their motorcycle's performance and style effortlessly. 
5. K&N Air Intake System 63-1126 – The Best of Harley Davidson Air Cleaner Kits for Increased Sound
This upgrade from K&N focuses on improving the throttle response and horsepower of your Harley Davidson, delivering a more substantial increase in performance than many of the competitors on the market. 
The air intake tube is designed to optimise the air flow to the engine, improving greatly on the sound and performance. While this is a substantial boost to the way your bike's engine performs, the large increase in engine noise can be a factor for some riders looking for a more subdued sound. 
Highlighted features: 
Improved throttle response
Exceptional increase in horsepower
Pros
Strong increase in overall sound and performance.
Backed by K&N 10-year, million-mile warranty.
Cons
Increase in engine note may not be desirable for all riders.
Verdict: Best performance upgrade
This is a reliable and long-lasting option with increased performance.
This large, all black air intake from Arlen Ness is a good alternative to similar units that offers an increase in performance and efficiency as well as a styling upgrade for many Harley Davidson bikes. The large 90-degree bracket is meant to optimise air delivery to the engine and improve throttle response and horsepower. 
The air intake also features a built-in heat shield to help with excess heat and noise produced by the increased airflow. This keeps the air intake from producing an engine note that is excessive, although some riders that prefer a softer sound may still find the increase in volume undesirable. 
Highlighted features: 
Integrated heat protection.
Strong boost to horsepower and throttle response.
Pros
Integrated heat shield to reduce noise and keep the unit cool.
Strong boost to performance and volume.
All-black styling piece.
Cons
May be too loud for some riders.
Piece does not have fully universal fit for all bikes.
Verdict: Style and performance option
This is a great addition to any Harley Davidson providing a boost to horsepower and throttle response.
For riders looking to make a bold styling statement and also manage a moderate performance increase over the factory, this air intake kit offers aggressive styling and a modest increase in engine performance. The stainless material is durable, and a washable air filter is included with the kit. 
The generic cone air filter included in the kit can also be replaced with a K&N filter for additional improvements to performance as well. All of the installation hardware that is needed in order to manage the installation is also included, allowing for easy setup. While the priority here is more about the styling than the performance, this air filter and air intake system is still an improvement over factory equipment that provides improved efficiency. 
Highlighted features: 
Aggressive design for style upgrade
Includes installation hardware
Pros
Installation hardware is included.
Air filter is washable and can be upgraded with K&N.
Unique, aggressive appearance.
Cons
Less performance enhancement than many competitors.
Verdict: Best styling option
This product features improved styling and great performance making it an ideal option for bikers.
This specialised powersports air filter for  2017-2019 models of Harley Davidson motorcycles, including the Electra Glide and Road king, is specifically made to increase the airflow to the engine by 50%, greatly improving efficiency and performance without the need to fit an entirely new air intake to the bike. 
Unlike a full air intake kit, this air filter upgrade does not have a major effect on the noise or throttle responsiveness of the engine but still provides a moderate improvement to power and efficiency. Additionally, washable air filters can be reused over time and do not need to be completely replaced in the same way that paper air filters do. 
K&N also tests their Air filters extensively for use in a variety of different environments, ensuring their effectiveness no matter what your specific riding situation may be. 
Highlighted features:
Easy installation into stock airbox
K&N Air filters rated to go 100,000 miles between cleaning
Moderate increase to performance
Pros
Easy, stock-style installation.
Backed up by K&N 10 year, million mile warranty.
Moderate increase to motorcycle performance and efficiency.
Washable air filter.
Cons
No change to stock engine note.
Less effective at increasing performance than full air intake upgrade.
Verdict: Stock filter upgrade
This is specially designed for an improved performance featuring an Electra Guide and Road King to increase airflow.
9. NT Air Filter Kit – Best Budget Air Intake For Harley Davidson
This air filter kit for the Harley Davidson Sportster offers an upgrade to sound, performance, efficiency, and convenience to riders that may have a more restricted budget. The air intake attaches directly to the throttle body or carburettor to provide maximum airflow, and the air filter is washable, allowing it to be used over and over again. 
The increase in airflow means an increase in power and efficiency, improving all aspects of your bike's ride. Installation can be difficult due to bolt placement, but no further modifications are needed to the bike beyond installing the hardware. This option provides an excellent balance between a low cost, quality materials, and a solid boost to performance. 
Highlighted features:
Increase in power and efficiency
Washable and reusable air filter
Compatible with multiple versions of Harley Davidson Sportster models, both carbureted and fuel injected
Pros
solid increase in performance.
Lower cost than many competitors.
No additional modifications are needed post-installation.
Cons
Bolts can come loose without threadlocker.
Slightly lower increase in performance than some competitors.
Verdict: Best budget option
This reusable and washable air filter makes it effortless and low-budget option available to the bikers.
10. Motoku M533-A014 – Exposed filter for Harley Davidson
This exposed air filter type air intake is a great option for improving the look and sound of your motorcycle. Designed to fit multiple models of Harley Davidson, this air filter attaches directly to the throttle body for a clean look that also improves the sound of the engine. 
Unlike longer air filters, which can produce a droning note, this exposed air filter simply increases the volume of your engine. Superior airflow also has a moderate effect on performance and fuel economy, offering an improvement to your engine's overall quality. The air filter is washable and reusable, eliminating the need for constant replacement over time. 
Highlighted features:
Designed to improve the look and sound of the engine
Moderate increase in performance and efficiency
Washable and reusable air filter does not require regular replacement
Pros
Good improvement of look and sound of the bike.
Moderate increase in performance and efficiency.
Cons
Bolts can vibrate loose over time.
Installation instructions are not included in the package.
Verdict: Best sound upgrade
This air flow brings latest and new updates to your motorcycle with great performance improvement and efficiency.
Factors You Need to Consider Before Buying the Best Air Intake for Harley Davidson [Buying Guide]
Fitting a new air intake can have a major effect on the way your bike sounds, looks, and runs. Determining which air intake is the best fit for you and your bike will often come down to personal preference, and no two riders are likely to prioritise the exact same thing when modifying their motorcycles. As a result, the best possible air intake upgrade for you will usually be down to the research you do for yourself. 
This guide will lay out many of the most important things to consider when you are looking for your own air intake option. While your priorities may vary, many of these points are critical to all riding situations and should be considered when shopping for the best options. 
Power
One of the main reasons many riders upgrade their air intake, is to increase the horsepower of the engine and make the bike quicker. Many of the air intake options on the market make claims about the horsepower increases that their specific products offer because the teams that market their product know how critical this part of the upgrade can be. 
When looking at the various models on offer, be on the lookout for companies that not only claim an increase in power but that are specific about the engines and setups that are used, where their numbers come from and above all, check for published dyno statistics, especially those that come from third parties such as verified purchasers. 
Also Read: Best Spark Plugs for Harley Davidson
Installation
How easy an air intake is to install will have less to do with how it will affect the motorcycle and more to do with the experience that you will have during installation. Upgrading your air intake is not usually the kind of modification that requires a professional mechanic shop with specialty tools in order to do, but some air intakes are more or less difficult to install than others. 
Keep your own mechanical abilities in mind when looking at which intake you would like to install. Another important thing to check for is if the manufacturer has included installation instructions as a part of the package, as this can save you from having to do your own research on how the installation is done. 
Quality
Air intakes are available in all kinds of shapes, sizes, designs, and price points. Making sure that the air intake system you choose is the right one for you may come down to any number of these factors, however the quality of the materials should also be a major point to consider, especially if you fit a new intake to a bike you intend to be riding often or over a long period of time. 
The quality of the components used in an air intake will affect its longevity as well as how effective it is for the bike. Low-quality air intakes do not typically last very long and can even lead to damage to the bike in extreme cases. In general, you will want an air intake made with high-quality materials from a reputable brand. Customer reviews and the specifications of each unit are both great places to check on just how good or bad the quality of any product may be. 
Emissions
As a component that affects the airflow of your motorcycle, an air intake can have some influence on the emissions of the bike. Some state and local governments, especially in areas like California, have strict regulations related to the upgrade of any engine, and you will want to make sure that whatever parts you fit to the bike will conform to those regulations. 
Checking with your local government is a good place to start so that you know if any change in the motorcycle's emissions will be a major factor for you. In most cases the manufacturer of the part you are fitting will have information available for how the air intake will affect the emissions as well, allowing you to always be sure that you are following all of the local rules. 
Looks
Enhancing the looks of a motorcycle is another major reason that some riders fit custom parts. Choosing a component that compliments the looks of your motorcycle is a good idea, especially with models that are well known for their style, such as Harley Davidsons. 
What each rider is looking for when it comes to a visual upgrade will always vary since different things look better to different riders. When looking for your own air intake upgrade, keep in mind how you would ultimately like your bike to look, and choose an option that fits that idea. 
Size
The size of an air filter will affect its performance and can even have an effect on how you ride as well. A air filter that is too small will restrict the air to the engine, resulting in reduced performance. If the air filter is too large, the filter may not fit properly and can get in your way when you are riding. 
Be sure to check the air filters specifications for which models of bike it is compatible with. Remember that when it comes to parts that fit onto the engine of a motorcycle, there is no truly "universal" option. 
Frequently Asked Questions
Is it legal to put an air intake on my Harley Davidson?
Modifying a motor vehicle is subject to different laws and regulations depending on where you happen to be located. Some parts of the US will have strict laws relating to everything from visual upgrades to parts that affect fuel efficiency. 
Before modifying any vehicle, you should check with your local government to see if there are specific guidelines relating to the modification you would like to do, as these laws can vary greatly from state to state and even across different counties. 
How do I Install an air intake?
The procedure for installing an air intake will vary from product to product, with very few being exactly the same. However, basic safety procedures should still be followed. Always begin any modification or maintenance job by shutting off the power and disconnecting the negative battery terminal. Check any included documentation for both the bike and the new intake to ensure that you always have the correct size of wrenches and sockets, and make sure you are working in a bright and well-ventilated space with plenty of room to move and breathe. 
Once you have taken these precautions, follow the procedures included with your specific air filter to ensure that your installation is done properly. 
Will an air intake make my bike shoot flames?
No. Air intakes are not prone to causing the kind of combustion that makes a bike shoot flames from its exhaust. 
What are the benefits of high-quality air intake?
A high-quality air intake will improve most areas of your bike's performance. By ensuring good airflow to the engine, you will see an improvement in things like throttle response, horsepower, and fuel economy. 
What is the difference between a Stage 1 and Stage 2 air filter?
Stage 1 and Stage 2 kits are differentiated by the filtering element of the air intake. Stage 1 kits are simple boxes that mount over the throttle body or carburettor and offer a moderate increase in performance without much extra equipment. A Stage 2 kit will often include extra hardware, such as a mounting collar or hoses to greatly increase airflow and get a greater increase in performance. 
NOTE: The more drastic the change in airflow from stock, the more likely it becomes that you will need to make adjustments to the bike's ECU or tuning. It is a good idea to check with a mechanic if you are unsure whether or not the air intake you choose will cause the bike to need to be returned for the best possible results. 
How often should I change my Harley air filter?
A standard Harley Davidson air filter will need to be replaced after 10,000 to 15,000 miles worth of regular highway use. However, washable air filters simply need to be cleaned rather than replaced and offer significantly greater intervals between needing any kind of maintenance. For example, washable air filters from K&N boast a service interval of 100,000 miles. 
Final Thoughts
When it comes to performance components that upgrade the functionality of your motorcycle, air intakes are some of the most basic and straightforward you can buy. Many custom motorcycle builds begin with an upgrade to the air filter, while even riders looking simply to improve their efficiency on the road should consider an upgrade to the air filter. 
In this guide, we've explored some of the best air intake upgrades for Harley Davidson motorcycles on the market today and provided a guide on some of the factors that should be considered when shopping around for the right air filter for you. While your specific needs may depend on your own riding situation, these helpful pointers will always be good to keep in mind to make sure that you get the best air intake system for you.