Best Cheap Motorcycles Reviewed from Top 7 Brands – 2023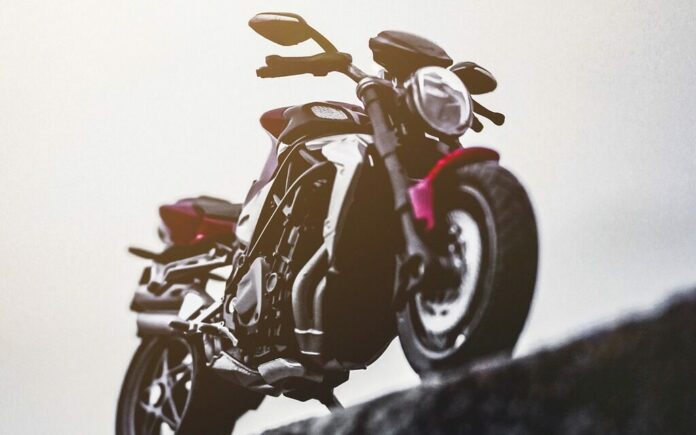 Every individual has different options and opinions when it comes to affordable motorcycles. This could be due to personal interests, riding skills, or even body size.
Here is the latest selection of affordable motorcycles for frugal shoppers and first bike buyers. The list comprises cheap bikes of different engine capacities, sizes, brands, and affordable price ranges.
Here Are the Best Cheap Motorcycles:
Honda's Rebel 300 is a mix of a sports bike and dual sports bike that is a great choice for beginner motorcycles riders. Excellent brakes, LED lighting, and responsive traction control make the Rebel a superior daily riding machine.
The bike has wide front and rear tires, providing superior handling and stopping power. Its wide tires also give it plenty of grip and help lower the motorbike's overall stance.
Honda Rebel 300 makes the top of our list for several reasons. It has a 27.7" seat height and a lightweight frame, making it desirable for anyone, including short riders or new riders. It also has an extensive line of accessories, thus customizable to your liking.
Important Features
Refined suspension: Rebel 300 has a spring rate and nitrogen-filled rear shocks on the suspension for a comfortable ride.
Advanced lighting: It features a license plate and turn signal lights, taillight, and headlight.
Seat support: A steel rear fender provides solid support for the adjustable/removable passenger seat.
Round headlight: It features a round headlight with a 3" nacelle that gives the motorcycle plenty of character.
Blacked-out style: The Rebel has a blacked-out exhaust system, frame, and bodywork elements that blend well with its overall look.
Specifications:
Transmission: 6-Speed
Engine Type: 286cc, Liquid-cooled, 4-stroke, Single-cylinder
Fuel capacity: 3.0 gallons
Seat Height: 27.2"
Wheelbase: 58.7"
VERDICT: The Rebel 300 has a 286 cc single-cylinder to propel the bike through the city and urban environments. It has a classic shape and is ideal for those who find it challenging to put their feet down on anything larger.
Inspired by Yamaha's larger Hyper Nakeds, Yamaha MT-03 provides agile handling and great performance. The bike model is prevalent for its aggressive look, athletic stance, and muscular naked bodywork. Its dynamic mass-forward body design fits snugly with the rider for a thrilling riding experience.
The Yamaha MT-03 features a firm KYB suspension and nimble handling, making it easier to hit the S-turns on mountain roads. It has standard ABS on the front and rear hydraulic disc brakes for better control.
Its wide-shouldered fuel tank and upside-down forks underline the dynamic MT family look. The predatory twin-eye face also projects the moodiest stare for a menacing MT style.
Important Features
Lightweight: Its low weight and tubular frame give easy maneuverability and handling in traffic.
Aggressive MT design: Yamaha MT-03 has a sculpted fuel tank, bold air scoops, and aggressive front light assembly for a dynamic ride.
Optimal shock settings: Its swingarm has optimal preload and damping for a better quality ride. Its long asymmetrical swingarm offers a stable lift during acceleration, cornering, and braking.
Ergonomic riding position: It features a compact body, high-mounted handlebars, and low seat height. All provide an agile and ergonomic riding position.
Excellent night visibility: The bike has a mounted led lighting headlight and dual slant-eye position lights for lighting in the dark.
Specifications:
Transmission: 6-speed, Constant Mesh
Engine Type: 321cc, 4-stroke, DOHC, Liquid-cooled, 4-valves
Fuel capacity: 3.7 gallons
Seat Height: 30.7"
Wheelbase: 54.3"
VERDICT: Yamaha's Hyper Naked bike is specially built to thrill. You will acknowledge its adrenaline-charged performance, muscular styling, and natural upright riding position.
Kawasaki Versys-X 300 is a nimble-handling lightweight bike with the smallest engine capacity. It has a three-teeth bigger back sprocket with the same internal gearbox ratios as the Ninja 300. This characteristic makes this great motorcycle very revvy.
The bike is an excellent adventure touring motorcycle if you live in an area with massive traffic. It has a light clutch pull and quick acceleration from the first gear, making the bike's maneuverability in traffic easy.
Besides, riding a Kawasaki Versys-X 300 on dirt and single tracks is enjoyable due to its comfortable ergonomics. It also has saddlebags, auxiliary lights, and a 30-liter top case, adding to its versatility.
Important Features
Comfortable: It has a tapered low seat to ensure easy reach to the ground for greater comfort and confidence.
Anti-lock brake system (ABS): The system uses both the front and rear wheels to monitor bike speeds and to regulate the speeds in case they are high.
Efficient engine: It has a dual throttle valve that regulates the air intake airflow to increase the engine combustion.
Excellent riding experience: The bike has an assist and slipper clutch, which relieves pressure on the clutch plates. It also reduces the back torque to prevent skidding and hopping of the back tire.
Specifications:
Transmission: 6-speed, Return-Shift
Engine Type: 296cc, 4-stroke, Liquid-cooled, 2-cylinder, DOHC
Fuel capacity: 4.5 gallons
Seat Height: 32.1"
Wheelbase: 57.1"
VERDICT: Kawasaki Versys-X 300 is an A2 legal mini adventure bike with great performance. It is lightweight, reliable, and comfortable, from rural back roads to open highways.
This bike satisfies riders in terms of flickability, composure, and handling. Its stability on the sporting arena or a country road is outstanding, thanks to its sports handlebars. It also has a 44 horsepower engine and throaty punch with 32 KW power for improved speeds and swiftness.
KTM RC 390 boasts a rider-centric design to give the rider maximum bike control. Its improved ergonomics provide a sporty feel and ensure a comfortable riding position. Also, it has an advanced windshield design that protects against wind and debris.
The Metzeler tires provide the perfect grip on the road. Once you purchase the bike, you need not upgrade the tires to get the desired performance.
Important Features
Improved stability: It has a lightweight trellis frame and bolt-on subframe for improved stability.

Back shock absorbers: It has a rebound split-piston WP APEX shock absorber that can tune your bike for racing.

Deceleration technology: It has an adjustable front brake lever with ABS technology for easy deceleration.

Convenient: The bike has a tapered seat design and low seat height, making reaching the ground easy for both rider and passenger.

Improved suspensions: It has steel frame suspensions with shocks at the rear and front upside-down forks for a sporty feel.
Specifications:
Transmission: 6-speed

Engine Type: 373.27cc, Single-cylinder, Liquid-cooled, DOHC, 4-stroke

Fuel capacity: 3.6 gallons

Seat Height: 32.2"

Wheelbase: 52.75"
VERDICT: The KTM RC 390 bike is a great ride with good tractability and refinement. It has a super clutch and ride-by-wire, which allows you to jump between gears with ease.
Suzuki SV650 embodies the sporty personality of a mid-sized V-twin roadster. It has a refined powerplant that provides low emissions and outstanding fuel consumption.
The glass sparkle black bodywork, metallic gold frame, and cast-aluminum black wheels give the bike a stunning style. It also has a trellis-style frame made from high-strength steel tubes, contributing to the bike's low weight.
In addition, Suzuki SV650 has a trim chassis with a muffler and stainless steel cover positioned to provide ample lean angles at corners. The trim body also aids comfort and maneuverability while giving a sporty look.
Important Features
Quality brakes: Suzuki SV650 has a pair of fully floating stainless steel rotors and dual four-piston Topico brake calipers.

Comfortable: The tank and seat meet at a narrow point, and the handlebars are wide. The seat height is also low to make the riding experience enjoyable.

Easy handling: It has suspensions handled by a telescopic fork and a link-type rear shock, giving it a firm and steady ride.

Easy startup: The bike's start system only needs a press of a button with the bike in a neutral position. Pulling the clutch lever is not necessary.
Specifications:
Transmission: 6-speed, Constant Mesh

Engine Type: 645cc, DOHC, Liquid-cooled, V-twin, parallel twin engine, 4-stroke

Fuel capacity: 3.8 gallons

Seat Height: 30.9"

Wheelbase: 56.9"
VERDICT: The Suzuki SV650 is a capable all-around great motorcycle with an energy-efficient and advanced EFI system. To reduce friction, it has special piston skirts, resin coatings, and tinned sliding parts.
Kawasaki Ninja 400 is a stylish yet powerful motorcycle offering the largest displacement in the 399cc category. It produces 28 lb-ft of torque at 8,000 rpm, the highest torque for bikes with similar displacement. It also comes with an assist and slipper clutch to make your slow rides smoother.
The bike sits on a high or slant tensile steel trellis frame, has a shortened wheelbase, and rides on cast alloy wheels for a comfortable ride. It is also very stylish and does not compromise on appearance.
Though it does not come in many colors, the motorcycle is high-tech. It features a gear position indicator, including a multi-function dash meter.
Important Features
Easy handling: The bike's chassis dimensions are designed to provide better handling and sporty feel.
Lightweight: The Ninja 400 has a tube-type trellis frame that is lightweight for agile and easy control.
Great power: It has a parallel twin engine with the largest displacement in the class. It also delivers smooth power for optimal performance and outstanding fuel efficiency.
Designed for comfort: It has semi-floating front discs that provide accurate braking. The riding position is also relaxed, and the handlebars are slightly raised for added comfort.
Specifications:
Transmission: 6-speed
Engine Type: 399cc, 4-stroke, parallel twin engine, Liquid-cooled, DOHC
Fuel capacity:3.7 gallons
Seat Height: 30.9"
Wheelbase: 53.9"
VERDICT: Kawasaki Ninja 400 ergo-fit feature makes it ideal for racing and everyday riding. This bike is modern, and you will find much more torque than any other bike with similar displacements.
This Royal Enfield model has a classic, powerful single-cylinder counterbalanced J-series engine. The engine sends the power through wet clutches onto the five-speed transmission and to the final chain drive to give the bike more torque.
Royal Enfield Classic 350 has plush suspension provided by a 41 mm fork and twin-tube emulsion shocks. This improves the handling of the bike with better shock absorption.
The bike's mid-rise handlebars provide a more relaxed riding position. Also, the mid-mounted foot controls have rubber inserts to bend the rider's leg comfortably for long rides.
Important Features
Easy handling: The engine bolts into a steel-twin downtube spine frame to provide better stability and handling.

Quality brakes: The brake system features ByBre components and a dual-channel ABS. There are also single-disc and twin-piston floating calipers in the front for smooth braking.

Comfortable: It has a seat that can accommodate many riders and ensures the rider's feet are firmly planted on the ground.

Powerful engine: Its fuel injection ensures you can start your engine easily and smoothly. The engine outputs 20.2hp and a peak torque of 4000 rpm.
Specifications:
Transmission: 5-speed

Engine Type: 350cc, 4-stroke, Air/oil-cooled, Single-cylinder

Fuel capacity: 3.43 gallons

Seat Height: 31.69"

Wheelbase: 54.72"
VERDICT: The all-new Royal Enfield Classic 350 has a retro design with nine variations. It has an analog tachometer and speedometer with a multi-information display in the middle for convenience.
This motorcycle boasts a modern finish with its titanium gray metallic engine area, pillion passenger grips, and footrest plates.
BMW G310R has an innovative engine configuration with an electromotive throttle. It has powerful dynamics and embodies a racing look.
The bike has a relaxed and comfortable sitting position and an excellent suspension that makes long rides a fun experience. It also features a stainless steel exhaust system that significantly improves its power.
Important Features
Easy to control: It has an unconventional engine design, with its head rotated 180 degrees to push its center of gravity to the front. This makes the motorcycle agile and easy to control.

Electric throttle: The bike has a new Ride by Wire system stabilizing the throttle response. It also has a self-reinforcing slipper clutch that makes switching the gears easy.

Adjustable handbrake: The motorcycle has an ergonomically optimized handbrake lever that is adjustable.

Very stable:An upside-down fork, a rigid tubular steel frame, and a long rear swing arm, provide stability and good handling.
Specifications:
Transmission: 6-speed

Engine Type: 313cc, 4-stroke, Single-cylinder, Water-cooled

Fuel capacity: 2.9 gallons

Seat Height: 30.9"

Wheelbase: 54.3"
Husqvarna uses its punchy, lightweight engine for easy navigation, thus great for off-roading. Its electronic fuel injection operates on a Ride-by-Wire system, delivering controlled power.
The bike's frame operates with adjustable WP Apex suspensions to provide a comfortable and confident feel. It has excellent ABS, which ensures the highest level of braking in various conditions.
Its design has streamlined ergonomics with dark graphics and colors that enhance the bike's outward appearance. Also, the tank and filler caps have an engraving of the premium Husqvarna logo that authenticates the motorcycle.
Important Features
Powerful engine: The bike has a modern 373cc single-cylinder compact engine. It provides a controlled and highly refined power, peaking at 32 kW horsepower.
Lightweight: It has a chromium molybdenum trellis frame that is strong and light to increase handling ability.
Quality brakes: The brakes have hydraulic ByBre calipers to provide confident braking.
Very streamlined: The lightweight and narrow body of the bike is specially designed to allow a seamless flow of air.
Specifications:
Transmission: 6-speed
Engine Type: 373cc, 4-stroke, Single-cylinder, Liquid-cooled
Fuel capacity: 2.5 gallons
Seat Height: 39.8"
Wheelbase: 53.4"
Things to Consider When Buying a Cheap Motorcycle
It is essential to buy a cheap bike that is highly functional and meets other requirements. Here are some factors you should consider before making the final purchase.
Motorcycle Weight and Size
When looking for a bike to purchase, it is key that you get one that fits you. This means obtaining a motorcycle with the right seat height and weight.
Ensure you can plant your feet firmly on the ground while on the bike. This will make controlling the bike easier and more manageable.
Though heavier affordable motorcycles are great to ride, the extra weight might lead to imbalance during slower rides. If you are a beginner, pick a bike that is lighter and easier to handle. From there, you can always work your way toward heavier bikes.
Engine Performance
Once you have decided on the model and bike style, check the engine capacity that fits your needs. The engine capacity determines the amount of power the bike produces. These capacities can range from 125 CCs to over 2000 CCs depending on the model you are going for.
While bikes with bigger engine capacities offer great performance, they tend to be more expensive. Most affordable motorcycles have smaller engine capacities. However, those with higher engine capacities may perform well but have more riding limitations.
Brand Reliability
You need to ensure your motorcycle is reliable to avoid spending more on maintenance and repairs. For cheap bikes, you can never go wrong with big bike brands such as Honda, Yamaha, BMW, Kawasaki, and KTM. These brands are reliable, and you can use them for a long time without heavy maintenance.
However, when considering new bike brands, check out their reviews online. You can also ask for professional opinions on the performance of the bike brand if necessary and also bargain bikes.
Maintenance Costs
Since every machine requires regular maintenance, you should consider the operating costs. Before buying the bike, research the cost of spare parts, oil changes, and drive belts and compare it with other units. For fuel consumption, note that bigger engines consume more fuel. All this must be in affordable price.
Also, you need to check out the insurance coverage quotes for the bike you want to get. See if the cover fits into your budget.
Fuel Efficiency
You do not want to spend all your cash on fuel after getting a new bike. Bikes with high engine power usually have higher fuel consumption than mid-range bikes. We recommend getting a bike of moderate power and high fuel efficiency unless you ride in hilly areas.
Final Thought
There you have it! After extensive findings and consultations, those are the finest and cheapest motorbike on the market. They are highly functional and will serve you for a very long time.
From the bikes reviewed in this guide, our top recommendation is the Yamaha 2020 TW200 because of its high-performance and powerful engine. The bike is cheap and it comes with a comfortable seat, lightweight and durable design, and many great technologies to provide you with smooth and safe rides.