6 Best Commuter Motorcycles For Your Ride To Work in (2023)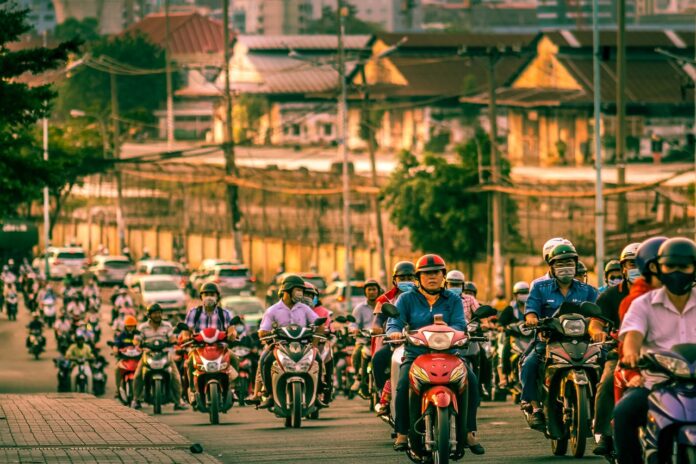 While there are many different reasons some people choose motorcycles, including for relaxation and sports, some riders choose to ride their bikes as simple transportation, opting for a smaller and more fuel efficient option than a car. Any motorcycle can accomplish this task, but many of the popular models on the market are specialized for various different uses, and the features of these bikes may be excessive for a rider that only needs to get from Point A to Point B.
An ideal motorcycle for daily commuting will be efficient and reliable, but may not necessarily be outfitted with state of the art performance equipment or technological gadgets. In the motorcycle industry, many of the smaller bikes will be designed with commuting in mind first, putting technology and performance second. 
In this guide we'll go over some of the important factors that set commuting motorcycles apart from the rest of the industry, and review several of the best options on the market today. From efficient runabouts to all-around quality bikes, here is everything you need to know to pick the best commuter motorcycle in 2023.
Best Overall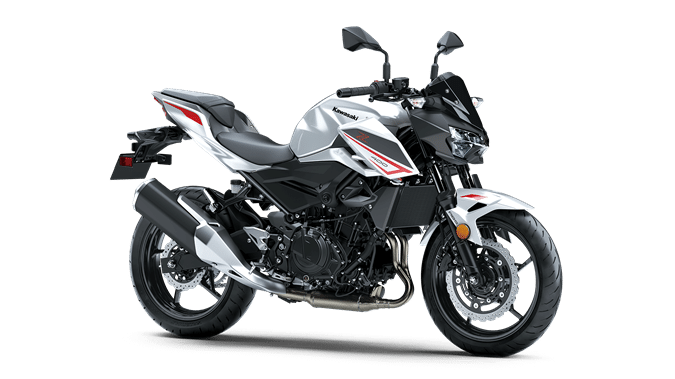 Kawasaki Z400
Best Overall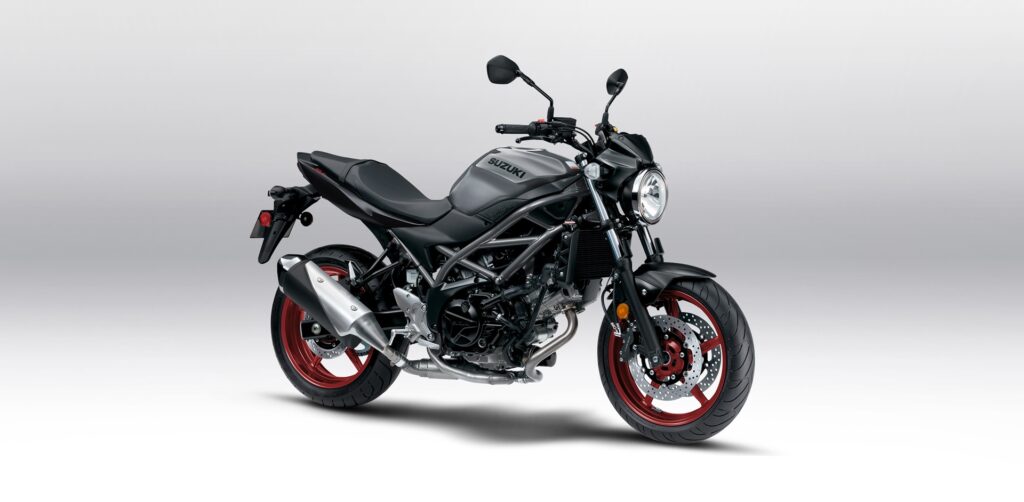 Suzuki SV650
Best Overall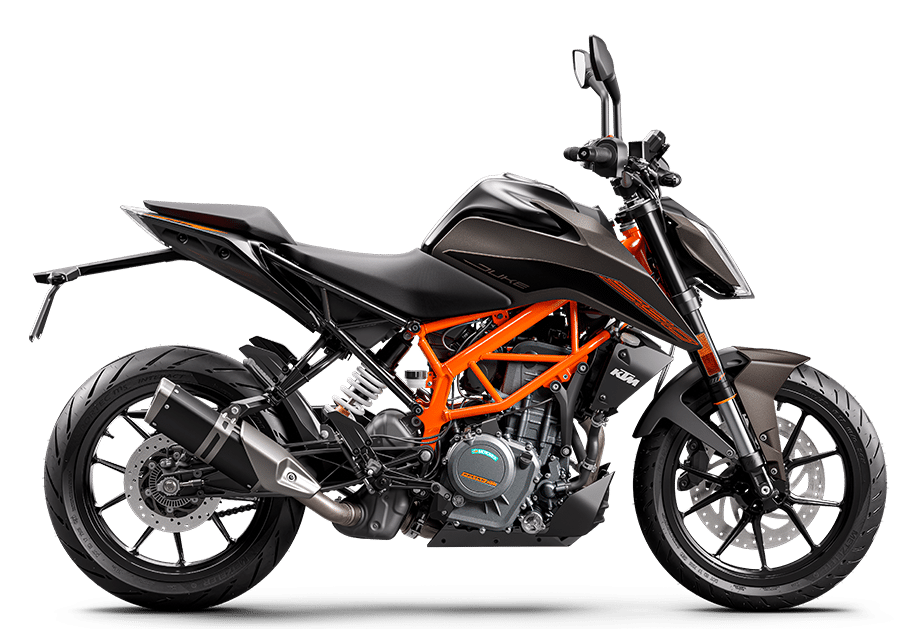 KTM 390 Duke
Top Pick – Best Commuter Motorcycles
Our top pick for the best commuter motorcycle in 2023 is the Kawasaki Z400. This lightweight, modestly powerful motorcycle is also extremely efficient, nimble, and reliable. With excellent ability in every area that commuter bike need, but without excessive gadgets or power, the Z400 is the top pick for commuter bikes in 2023. 
Here are the Best Commuter motorcycles of 2023: 
1. Kawasaki Z400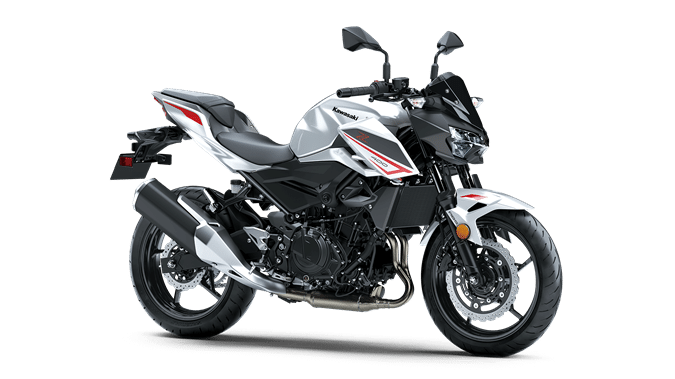 Kawasaki's 2023 model of the popular Z400 is an outstanding commuter motorcycle for the daily commute. Powered by a 399cc 2-cylinder engine that can achieve 66 mpg and a lightweight frame, Kawasaki delivers great performance for any commute. 
The lightweight, nimble handling is especially well suited to handle tight city streets and parking lots thanks to the Z400's frame and suspension carried over from the Ninja sport bike. ABS and a slipper clutch are also standard features on this bike, making it significantly easier to handle. An upright seating position rounds out this bike into a well balanced package. 
Pros
ABS standard
Up to 66 mpg fuel economy
Upright seating position
Lightweight frame offers sharp handling capability.
Solid 44.8 horsepower for balanced and controllable performance.
Cons
Aggressive styling may not be preferred for all riders.
VERDICT: Best Overall
This excellent option from Kawasaki provides a number of advantages with very few practical drawbacks, and is capable of handling in town commutes as well as trips on the highway, giving it great versatility. You can count this as the best commuter bikes.
---
2. Suzuki SV650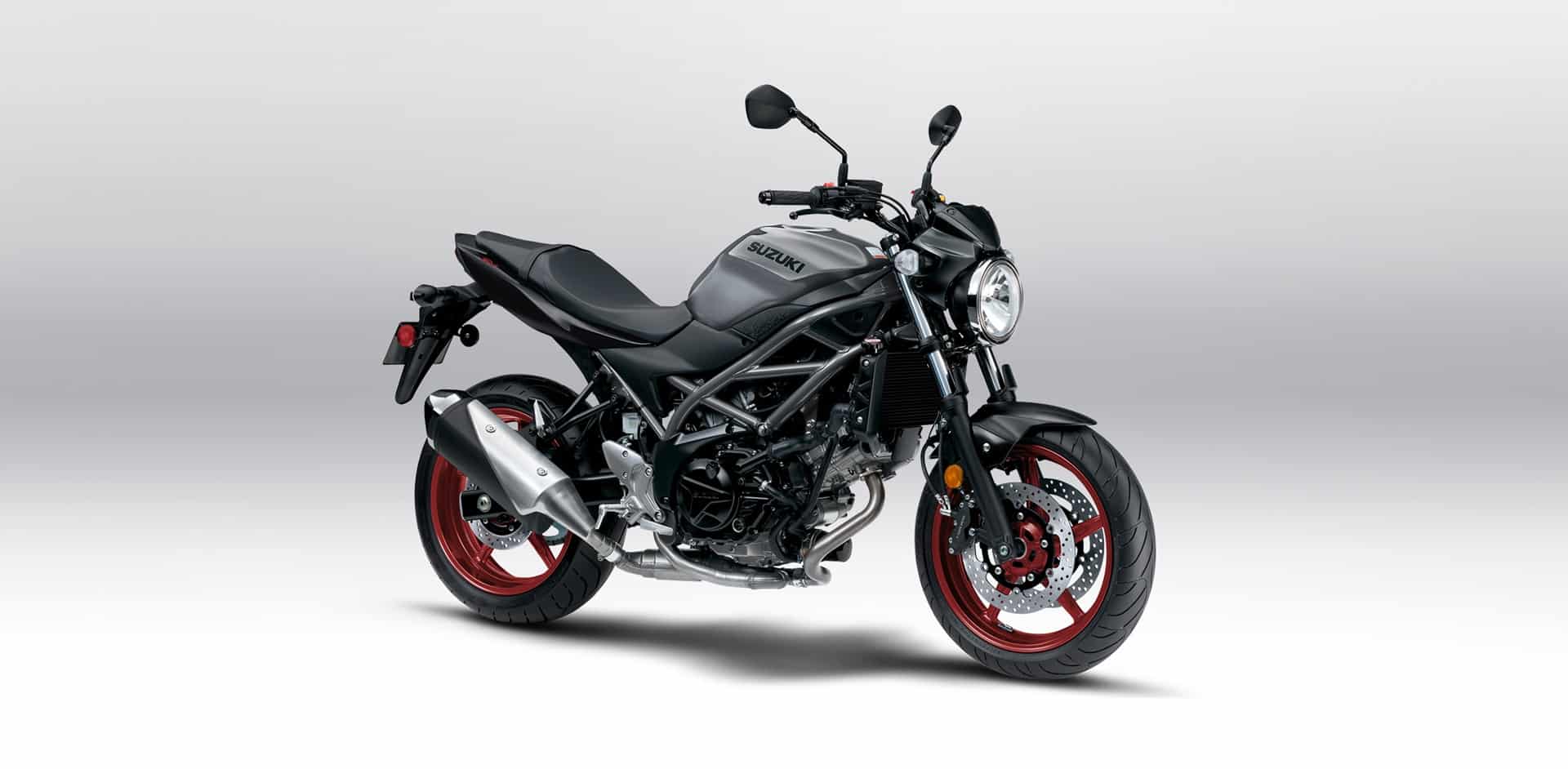 The Suzuki SV650 has been an extremely popular model since 1999, and the 2023 model continues the trend of delivering exceptional all around performance in a machine that is just at home on the daily Motorcycles for Highway Commuting. Powered by 645cc V-Twin engine that can achieve 50mpg, the SV650 offers usable and predictable power than any rider can enjoy. 
A major draw of this bike is its versatility. While many bikes are great performance models and some are excellent around town, the SV650 excels at both. Easy controls and a comfortable seating position pair with solid brakes and standard ABS to provide an excellent ride both for commuting and for a weekend ride.
Pros
Strong and predictable V-Twin performance
Excellent braking from Tokico brake calipers
Nimble handling
Balanced, versatile performance
Cons
Slightly heavier than some bikes in the same class.
VERDICT: Best versatility
This motorcycle offers the kind of easy to use performance and riding feel that inspires confidence in any setting, whether that's commuting to and from work, or spending an afternoon enjoying a mountain ride. 
---
3. KTM 390 Duke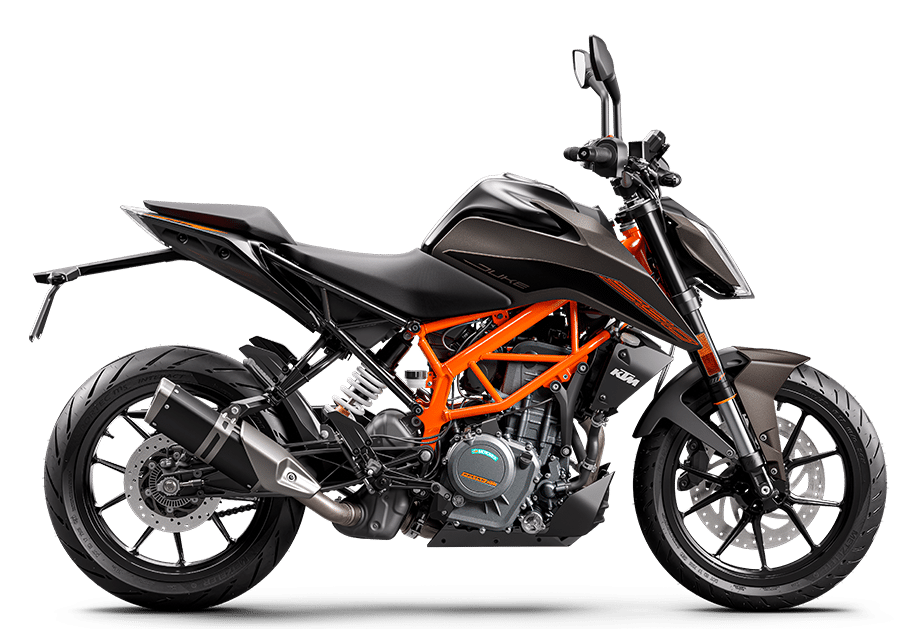 Boasting outstanding equipment in a surprisingly affordable package, KTM's naked street bike offers the same level of control found in their larger models in a more compact package. The 373cc engine produces a respectable 44 horsepower, while the lightweight frame and WP shocks provide agile cornering capabilities that can easily navigate even the tightest of city streets. 
ABS comes standard on the Duke, making braking on this street bike even smoother. All of this comes in an attractively styled package that is unmistakably a KTM motorcycle. While the performance and technology in this bike is impressive for its class, the Duke is also slightly stiffer and less comfortable than the top competitors, meaning that riders that are not used to motorcycles with stiff suspension may prefer something with a bit more give. 
Pros
Outstanding array of equipment
Tight, agile handling
Super moto mode allows for more precise performance riding
Excellent braking with Brembo brakes and Bosch ABS
Cons
Stiffer suspension may be uncomfortable for some riders.
VERDICT: Best equipped
This motorcycle is equipped with many of the same components that make KTM's larger bikes so popular. Brembo brakes and Bosch ABS make an outstanding combination, and the lightweight frame offers incredible handling for a bike of its class. 
---
4. Zero SR/F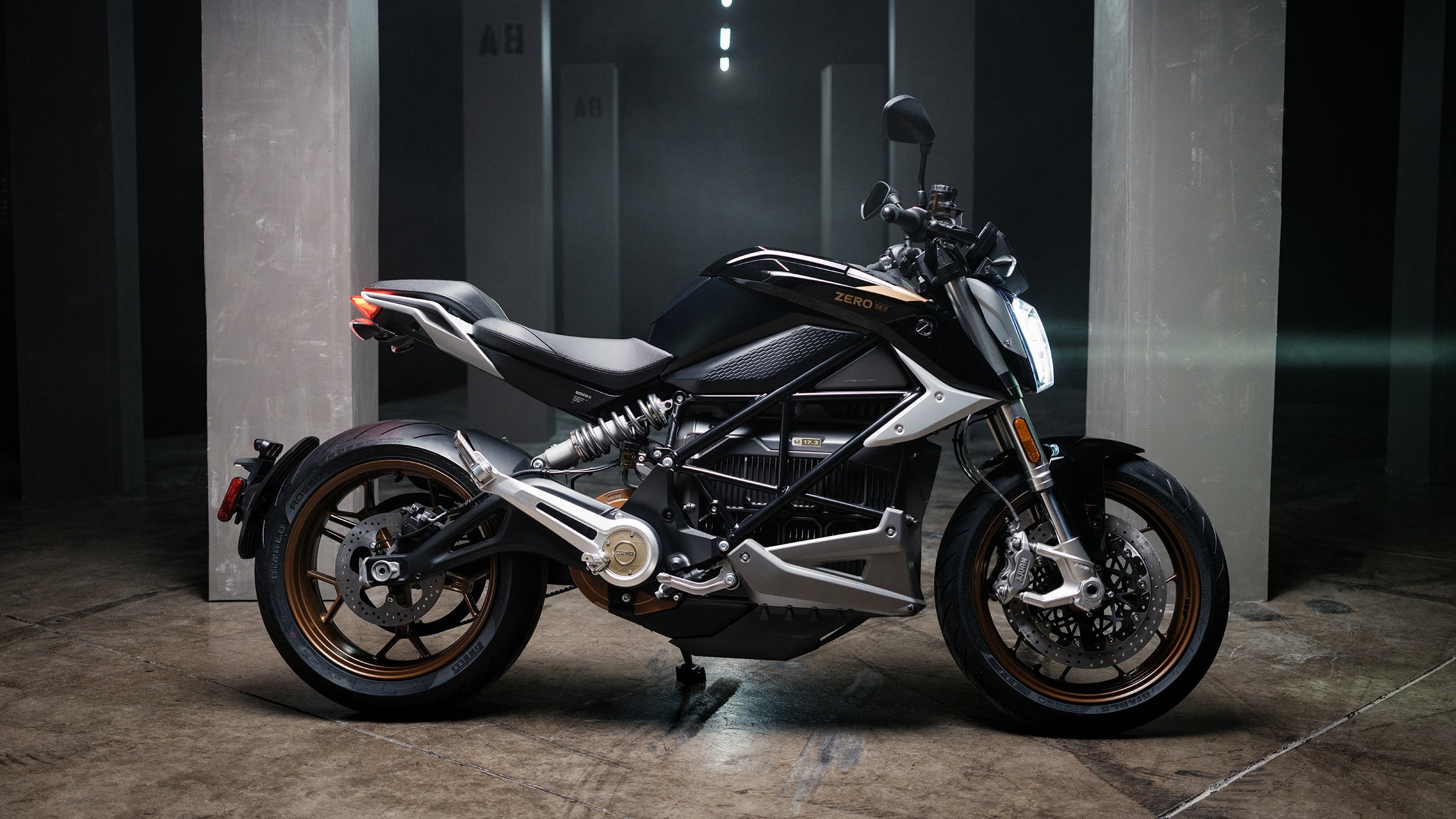 Bringing brand new technology to the forefront, this electric option from Zero Motorcycles offers outstanding range, and claims a charging time of 1 hour. The SR/F is designed to provide the same thrill of riding a traditional motorcycle with the economical and environmental benefits of an electric vehicle.
With a city travel range of 187 miles, this motorcycle is more than capable of being used for any level of commute, all without spending a single cent on gasoline. 
While the range and agile handling of the SR/F are well suited to commuting, the electric powerplant provides much higher performance than other commuter bike, making roughly 110 horsepower and 140 ft-lb of torque.
This high performance capability can be excessive for some commuters, and the technology that goes into operating this all-electric motorcycle commands a hefty price, even when considering to save money or gas.
Pros
Very long operating range and quick charging time.
Electric motor does not require gasoline
Agile handling is well-suited for city riding
Cons
Intimidating levels of power and torque may not be suited to inexperienced riders.
VERDICT: Electric option
Proving that electric motorcycles can be great, the Zero SR/F provides impressive performance and range that make getting around town for the daily commute more enjoyable and more economical.
---
5. Honda Rebel 500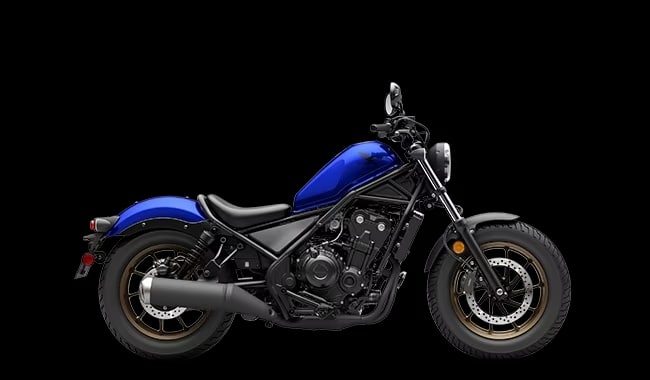 Honda's classic cruiser offers modern construction quality and outstanding comfort in a lightweight package. The 471cc parallel twin engine produces a respectable 45.9 horsepower and can manage up to 67 mpg, making the Rebel one of the most economical motorcycles on the road.
As a cruiser, the riding position is leaned back for maximum comfort, allowing this commuter bike a bit of the experience of riding a larger bike without actually being one.
Handling is nimble and controllable, allowing any rider to navigate tight city streets and parking lots with minimal effort. The suspension's setup is responsive enough to provide good traction yet soft and smooth enough to provide an exceptionally comfortable ride.
Pros
Up to 67 mpg fuel efficiency
Comfortable, cruiser-style ride
Good handling for all around town riding
Cons
Less agile than standard or sport style motorcycles
Base model does not include ABS as standard
VERDICT: Best cruiser
While most commuter motorcycle fall into naked, sport, or standard types, the Honda Rebel 500 provides a great option for riders who may be looking for a cruiser style riding position and all the comfort that comes with it. Honda reliability is well known, and the bike can cover many, many miles without the need for major services or repairs.
---
6. ​BMW 310 GS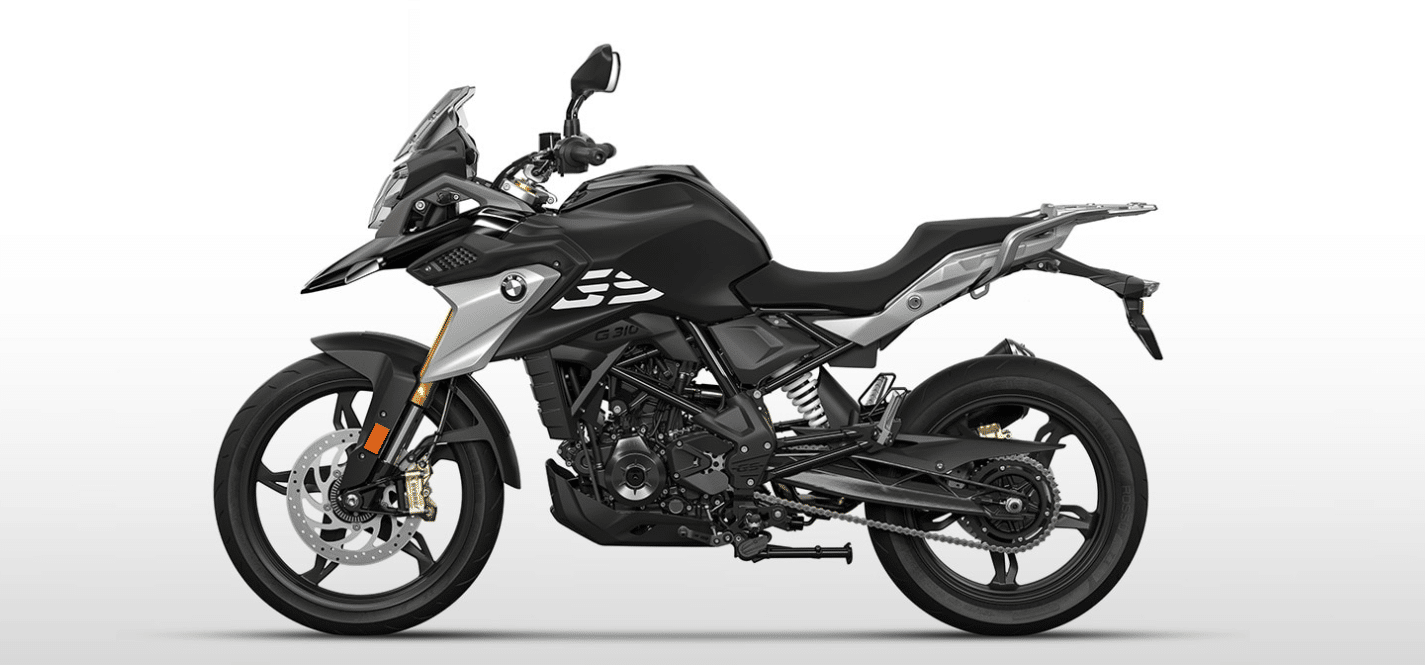 This excellent enduro style option from BMW is one of the most popular and versatile commuter bike available today. The 313cc single-cylinder engine produces a decent 34 horsepower and up to 67 mpg, making the bike modestly quick and extremely fuel efficient motorcycle.
The suspension also allows 7.1 inches of travel, giving this motorcycle solid performance on modest dirt trails as well as city street. 
BMW also provides a 3 year, 36,000 mile warranty on all of their new motorcycles, delivering peace of mind for motorcycle riders that choose the 310 GS.
Comfortable ergonomics and predictable handling are the greatest draws for this bike, though, providing a balanced experience for riders of any level of experience.
Pros
Outstanding 67 mpg capability.
3 year, 36,000 mile warranty from BMW
Capable both on and off road
Cons
Lackluster horsepower compared to competitors.
Unsuited for rougher trails
VERDICT: Best adventure bike
The GS series of motorcycles are considered to be the best example of the adventure segment, being one of the most widely preferred options for off road motorcyclists. The smaller 310 GS brings that same DNA and delivers a capable and adaptable commuter option that can liven up any trip into the city.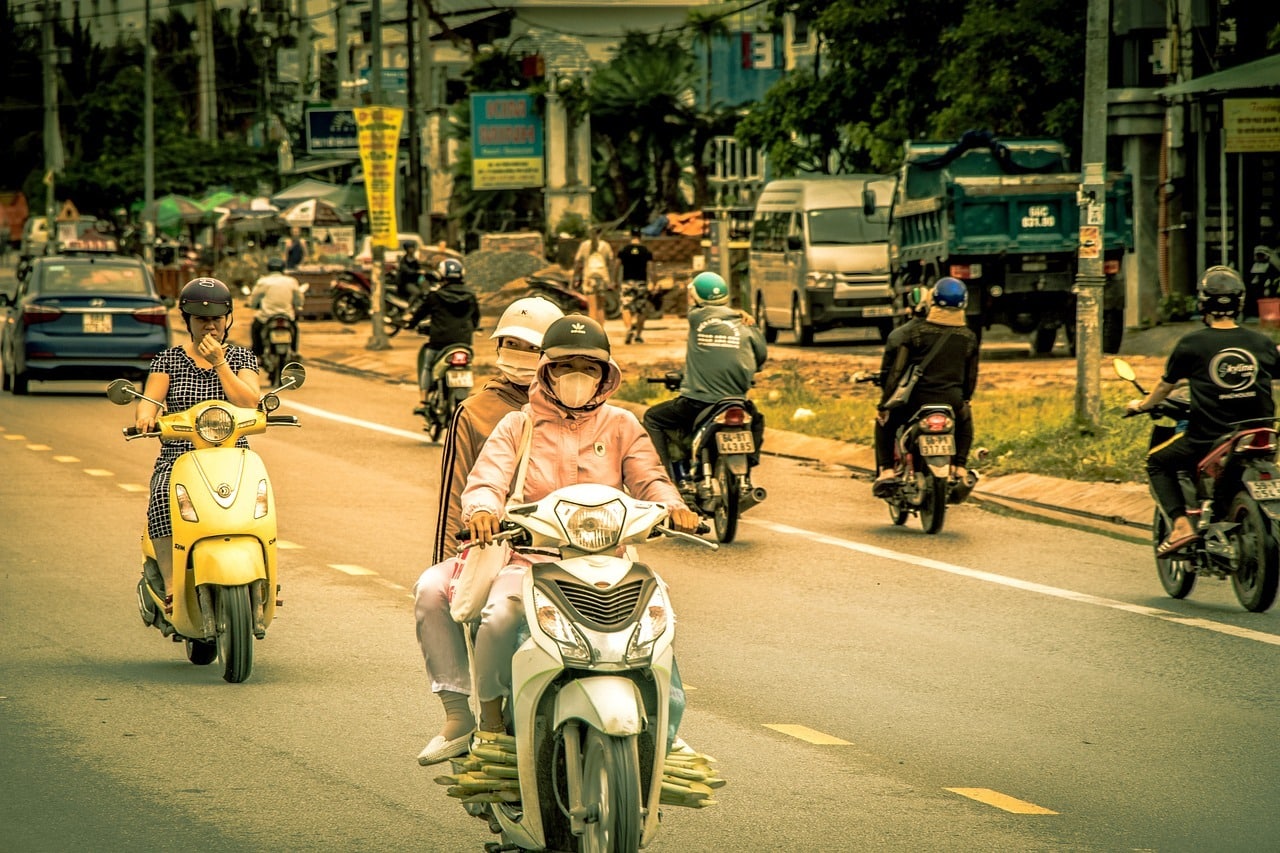 Factors to Consider When Buying a Commuting Motorcycle
Size
When considering a motorcycle specifically for commuting, one thing to keep in mind is the overall size of the bike. There are all kinds of sizes and varieties of motorcycle designs, from streamlined sport bikes to colossal highway cruisers, however a commuter bike should be light, and agile and small bike in order to handle tight and narrow city street more effectively. 
Weight
The weight of a motorcycle affects every part of the way it functions, from its acceleration and handling to its fuel efficiency. The heavier a bike is, the more work it will take to get going, which leads to reduced fuel economy.
Handling is affected as well, with heavier motorcycles turning much more sluggishly and requiring the rider to put in more effort to safely and effectively lean the bike properly.
All of these things add up to a more difficult experience for commuter bikes especially. 
Safety Features
The single most important thing to be concerned with when riding a motorcycle at all, commuting or otherwise, is your own safety and the safety of the people around you. To help ensure you are as safe as possible it is a good idea to choose a bike with effective safety features. 
One major feature to look out for is ABS. This feature prevents the wheels from locking up under braking and helps ensure that you always come to a stop safely. Many bikes come with this feature as standard, or offer an option for a model with it for a small upcharge.
Other features such as specific riding modes and traction control are uncommon on smaller bikes, but may be advantageous to have if you can find them. 
Handling
The handling of your motorcycle is especially important for commuting around city street. Whichever motorcycle you choose should be able to safely and consistently make sharp corners with little difficulty.
A lighter frame, quality shocks, and good tires all contribute to a bike's handling and make it easier to get around town. Another thing to consider is the riding position of the bike, as you will want to choose a position that you are comfortable with and can confidently control. 
Conclusion
Unlike adventure bikes and cruisers, commuting motorcycles do not have a dedicated segment designed specifically for them, but there are specific traits and features that a motorcycle used specifically for that purpose should have.
In this review and guide we've provided information on many of these traits and highlighted our top picks when it comes to the very best motorcycles for your daily commute. 
Out of the motorcycles reviewed, our number one recommendation would be Kawasaki's Z400, which offers an exceptional all-around package that is well suited for riders of all experience levels. This bike provides every feature and advantage of a truly perfect commuter bike for the daily commute.