Best Cruiser Motorcycle Boots: Reviews for Men and Women 2023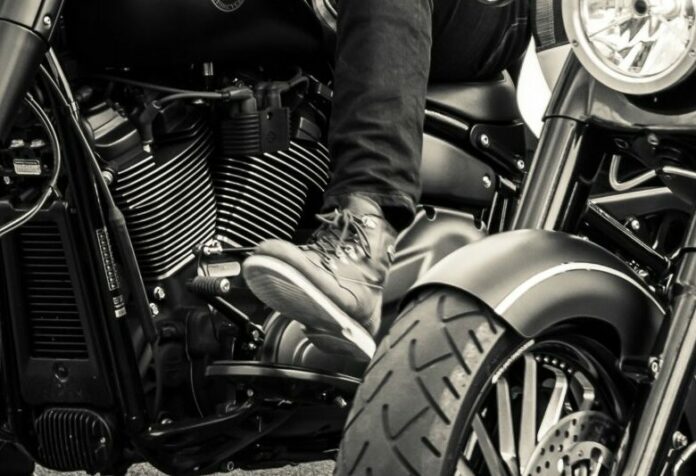 When riding a motorcycle, having the right gear is crucial. It's not just about jackets, gloves, and helmets, but also about the boots you wear. Your motorcycle boots should provide comfort, protection, and support. With so many styles and options available, it can be overwhelming to choose the perfect pair of boots for your cruiser.
Fortunately, we've done the research for you and found 5 of the very best available on the market today for both men and women to make your search that much easier. In this article, we've compiled a list of the five best cruiser boots for men and women.
Top Pick
The pair of Durango Harness boots has a conventional style that many men riders love. Its supple and shiny full grain leather construction material makes it stylish, while its rubber soles offer outstanding grip and control. You'll like this versatile footwear because of the protection and support it provides while you're riding your cruiser motorcycle.
Best Cruiser Motorcycle Boots For Men
#1: Harley Davidson Brake-Buckle Boot
Beginning with an iconic top choice, the Harley Davidson Brake Buckle boot is a tough and practical option from HD's apparel division. Made from high quality full grain leather construction, these boots feature an oil and slip-resistant outsole, a high ankle for balanced support, and the highest standard of construction available. 
These boots have been on the market since 2008 and continue to be one of the most popular options for motorcycle enthusiasts and customers simply looking for a good quality high-top motorcycle boot alike. Metal elements add a layer of style and attitude as well, making these an option that is not only practical but stylish as well. 
Pros
Top quality grain leather materials
Oil and slip resistant soles for maximum traction
High-top boot provides ankle support
Harley Davidson style tailored for cruiser riders
Cons
Motorcycle boot sizing runs large
Provides less overall protection than a taller boot
VERDICT: Best Overall (mens)
These boots provide outstanding quality and top notch style without compromise. For anyone preferring an ankle-height boot, these Harley Davidson boots offer a clear advantage.
---
#2: Durango 11" Harness Boot
A simple option from Durango, these tall boots are an excellent option for riders who want the protection of a taller motorcycle boot but aren't looking for something that grabs too much attention off the bike. Like many top-quality boots, these are oil and slip-resistant and built with goodyear construction. 
While these boots provide the coverage of a taller boot without any unnecessary adornments, the leather material is a bit thinner than may be expected for the overall quality. 
Pros
Good quality build and materials for a durable boot
Good protection provided by taller boot
Simple, minimalist style
Oil and slip resistant
Cons
Thin leather on boot
Limited reinforcement and support beyond just the height itself
VERDICT: Best Tall Boot (men)
With an understated style and solid construction, Durango has created a pair of cruiser boots that offer all the advantages of their height with no unnecessary adornments or attitude. Harness-style boots provide a classic look, and that is something that these boots deliver effortlessly.
---
#3: Milwaukee Men's Harness Boots with Zipper
These boots from Milwaukee Leather offer the kind of solid protection expected from tall boots with a bit more style than some other, more subdued options. These boots use top-quality leather and fastenings for a boot that is comfortable and durable and are also oil and slip resistant. 
The side-zipper entry makes getting into and out of these boots easy, and the straps on the boot ensure a snug fit at all times. Small details bring some character to these boots without drawing too much attention off the bike.
Pros
Excellent materials and construction make for durable boots
Side zipper entry makes getting into and out of these boots easier than most of their style.
Cons
These boots run quite wide, making for a loose fit for some riders
Heavy boots may take getting used to
VERDICT: Runner-up tall boots (men)
These boots are exceptionally well made with only modest adornment, making them a very solid option for most riders looking for tall boots, especially those that need a wider boot size than is normal. 
---
#4: Polar Fox Wyatt MP608005 Casual Engineer Style motorcycle Boots
These casual boots from Polar fox are a fashionable option that can just as easily be worn with a suit and tie as a leather jacket. The zipper closure on the boot makes getting them on very easy, and the boots are also made from fully synthetic leather as well, making them a great option for more environmentally-minded riders. 
Another notable feature is the built-in ankle support, assisted by the adjustable straps, which is made to brace the ankle during riding. Despite the more casual design of these boots, they are perfectly suited to milder riding and can even be worn daily if you so choose.
Pros
Conservative and casual design can be worn even off the bike
Adjustable ankle support
Cons
Casual style of the boot provides less protection and support than dedicated motorcycle boots
Lighter materials are less suited to different riding conditions
VERDICT: Best Multipurpose Boot
These boots, while not dedicated motorcycle boots are a good choice for a casual rider looking for something that they can wear both on and off the motorcycle. They are, however, not designed for heavy riding gear in difficult conditions.
---
#5: Ridetecs Leather Riding Biker Boots
These tall boots from Ridetecs provide a decent amount of protection on the road for a very low price, allowing riders with a more limited budget to afford a tall riding boot. Despite the low cost, these boots are durable thanks to the quality materials used in their construction. 
A hidden zipper along the inside of the boot makes getting into and out of these boots easy, and adjustable straps mean that the calf width can be adjusted to fit each individual rider. While the boots' construction is solid, the cost-cutting that keeps the price down does result in a pair of boots that do not stand up when compared to more reputable brands like Ad Tec or Milwaukee Leather, and as a result riders coming from any such brands will likely be disappointed in the longevity of these riding boots.
Pros
Budget-friendly option for tall boots 
Solid quality construction with genuine leather
Cons
Long term durability is sacrificed in order to provide the lowest possible cost without being truly cheap
Lower material and build quality than more recognized brands, switching from one such brand is not recommended
VERDICT: Budget option
Tall boots provide a bit more protection on the road, and Ridetecs provides a tall boot that comes in at a lower cost than best motorcycle boots on the market. However, in terms of overall longevity and quality, these boots are an example of getting what you pay for. They are an excellent option for the cost and not a bad option for someone just starting out, but switching to these from a more established brand guarantees disappointment.
---
Best Motorcycle Cruiser Boots For Women
#1: Harley Davidson Inman Mills Boot
Our top pick in women's best motorcycle boots is also a top-quality offering from Harley Davidson. These ankle-height boots feature solid heels, functional zippers, and soles which are oil and slip resistant. HD brings all the attention to detail that riders expect from the brand to their apparel division, coupled with an understanding of what makes good purchasing motorcycle boots. 
The ankle height provides some support, and all of the materials are top quality for a long-lasting and stylish product both on and off the bike. 
Pros
High quality materials make for a durable boot
High top boot provides ankle support
Oil and slip resistant soles for good grip
Great cruiser styled look
Cons
Less overall protection than a taller boot
Less than perfect arch support
VERDICT: Best Overall (women)
Quality construction using good materials result in a riding boot that offers outstanding protection and style in a single package with these boots. With a sleek profile, sturdy closures, and good ankle support, these boots are a great choice for anyone looking for a great pair of boots both on the road and when the ride is over.
---
#2: Milwaukee Leather Women's Lace-Front Riding Boots
A solid offering from Milwaukee leather, these 16-inch tall boots feature oil and acid-resistant outsoles, 2.2mm thick waterproof membrane leather, and side-entry zippers making them easy to get into and out of. The taller boots provide superior protection and support compared to ankle height as well. 
The lace closure up front also allows the fit to be more precisely controlled, meaning that a rider with wider calves can simply make the adjustments needed in order to keep these boots fitting perfectly.
Pros
Tall boots and thick leather offer excellent protection
oil and slip-resistant soles offer good traction
Laces allow the upper portion of boots to be adjusted
Cons
Lower fit runs narrow and can be tight
Thicker leather holds warmth, may not be suited for warm weather riding
VERDICT: Best Tall Boot (women) 
Milwaukee Leather is known for their excellent quality, and these laced boots are no exception to that. Offering outstanding protection and 16-inchthese boots are a great option for riders looking for something both practical and stylish.
---
#3: ILM Leather Motorcycle Boots
This pair of unisex boots is classified as one of the top sellers in women's motorcycle boots on Amazon, and protective features a functional and understated design. The extra material in strategic locations provides extra durability where the boots may come into contact with motorcycle controls such as the gearshift, and even carry a CE certification, which is uncommon for this style of boot. 
These boots are also designed to be breathable as well as durable and feature a mesh interior that allows comfortable airflow. Like any good pair of best motorcycle boots, these are also oil and slip resistant.
Pros
Specialized design tailored specifically for riding motorcycles
Breathable design enhances rider comfort
Cons
Boots are fairly bulky
No specific US fit for men/women means sizing may be off
VERDICT: Best Specialty Boots 
These boots include practical features dedicated to riding a motorcycle, making them the most purpose-made option on this list. As they are a unisex type of size, these boots can be worn by either men or women.
---
#4: Joe Rocket Heartbreaker Boots
Joe Rocket is a brand that makes good quality motorcycle gear, including this pair of tall boots. Using solid materials, including perforated leather and a hidden wedge to provide a boost to the rider's height, this pair of boots is made specifically with motorcycle riding in mind. 
As a brand specializing in protective riding equipment, Joe Rocket delivers a pair of riding boots that provide a comfortable and secure fit while also providing protection beyond what most streetwear would even come close to. However, the wedge in these boots may negatively impact the feel with the bike's controls, although this is an issue that some riders may not even notice. 
Pros
Top quality on-road protection
Excellent materials and construction quality
Cons
Riding specific boots may not be comfortable off-bike
Hidden wedge design may impact interaction with the bike's controls
VERDICT: Runner up Tall Boots (women)
These boots provide fantastic protection on the road and are built with high quality materials, as would be expected from a company specializing in protective equipment. That being said, the riding-specific application may make them uncomfortable off the bike, and the included wedge has an unusual feeling when it comes to the foot controls.
---
#5: Xelement Myna Boots
A good choice for riders looking for a pair of tall boots with some style, Xelement's Myna boots provide solid materials and construction paired up with a design attitude that fits nicely with cruiser motorcycles. A hidden zipper makes getting into and out of the boots a cinch, and cowhide leather is an outstandingly durable material. 
Subtle design pieces such as the lace elements in the back and Xelement logo up front lend these boots some added style without being excessive. However, the materials used can also be still, making these boots a bit more of a challenge to move around in than might be expected. They also run a bit small, meaning some riders may need to order half a size up.
Pros
Good quality materials and build result in a durable boot 
Subtle design elements are unique without being too flashy
Cons
Boots are very stiff initially and take some time to break in
Sizes run slightly smaller than may be expected
VERDICT: Best Style Option
These boots provide all the standard advantages of tall boots, but have no special features when it comes to practicality. Instead, the biggest draw of these boots is the styling, which is unique enough to be interesting without being loud and flashy. While Xelement does specialize in motorcycle equipment, their choice to play it safe with these boots results in a stylish and durable option that doesn't do much to stand out in the practicality department.
---
Your Guide to Cruiser Boots
Cruiser motorcycles have a very specific style associated with them, especially when it comes to the materials that the associated motorcycle gear is made from. It is tradition to wear gear that is made primarily from leather, and usually, any adornments or embellishments will be metal. The boots typically worn on a cruiser motorcycle keep that tradition alive. Let's take a closer look at what makes cruiser-style motorcycle boots special.
Advantages of Wearing New Motorcycle Boots
They Offer Safety and Protection
Riding without proper gear is a major risk, and it is one of the most foolish that a rider can take. Just like a helmet protects your head and all its contents, and a jacket keeps the skin on your arms, a good pair of motorcycle boots protects your feet from any number of things that could affect them on the road. When all is going right, a pair of boots will protect your feet from the heat of the exhaust or little pieces of debris that get thrown up from the road. If things go wrong, a good pair of motorcycle boots will protect your feet from painful and gruesome road rash. 
In this case in particular, a pair of sneakers is especially inefficient, as the surface of the road can and will tear through them with ease. Motorcycle boots are made of thicker and tougher materials that can hold up much better if things don't go according to plan. 
They Can Help Boost Riding Comfort
Motorcycle boots are designed with your comfort in mind as well as your protection. Insulation helps keep the temperature extremes from affecting your feet, while thicker soles help minimize vibration from the footpegs. When you are more comfortable, you are more focused, and this makes you a more attentive and, therefore, safer rider. 
Thin shoes like sneakers are good for playing basketball or walking around, but they provide no advantages for riding a motorcycle, and the lack of insulation against temperatures or vibrations can result in an uncomfortable situation that is distracting and, therefore, dangerous.
Top Considerations in Buying the Best Cruiser Boots 
Comfort and Fit
The most important thing for any pair of boots is that they fit snugly and comfortably. Ill-fitting boots can be distracting or may even fail to hold up if you go down. Getting the right size of boots with the best closure type for you is important, and the boots you choose should always offer the most comfortable fit for you. 
Safety Features
Most of the top-quality motorcycle boots available today will have features like oil and slip-resistant soles. Some will also feature reinforced ankles and additional protection hidden in the leather. Remember that these features shouldn't be considered as more important than comfort but are always a good thing to keep in mind when selecting your boots. In a tight spot, these are features that may save you from painful injuries. 
Durability
One of the main things to look out for when choosing any piece of gear, but especially your boots, is its overall durability. Not only is a good, long-lasting boot safer, but it will also save you money in the long term. A pair of boots that lasts a long time and doesn't need replacing is well worth the money. The sturdiest boots will be made with high-quality materials. In general, cruiser-style boots will be made of leather and often feature metal accents. If your boots have a heel to them, it is a good idea to make sure that the heel is solid rather than hollow. This may make the boot heavier but also much more durable. 
Remember that your boots are the one piece of gear that you are most likely to wear both on and off the bike, so they will be getting substantially more usel than the rest of your kit. 
Insulation
A well-insulated boot is good for riding in different conditions, from hot to cold, wet, and dry, insulation is the most critical piece of your boots when it comes to resisting the elements. Heavily insulated boots are particularly good for riders who frequently need to deal with colder temperatures, while thin but effective insulation, such as perforated linings, are ideal for maximizing airflow to deal with heat. If your insulation is too thin, or not present at all, the resulting discomfort can become a distraction, which makes for a less enjoyable ride and can be dangerous if you cannot maintain focus while riding. 
Good insulation, whether optimized for moisture resistance, high temperatures, or colder temperatures, can go a long way toward preventing discomfort. When looking into your own riding boots, always remember to check out what type of insulation they use and pick the one that best suits your specific situation.
And speaking of safety — don't forget to wear the best cruiser motorcycle helmets for safety and riding style.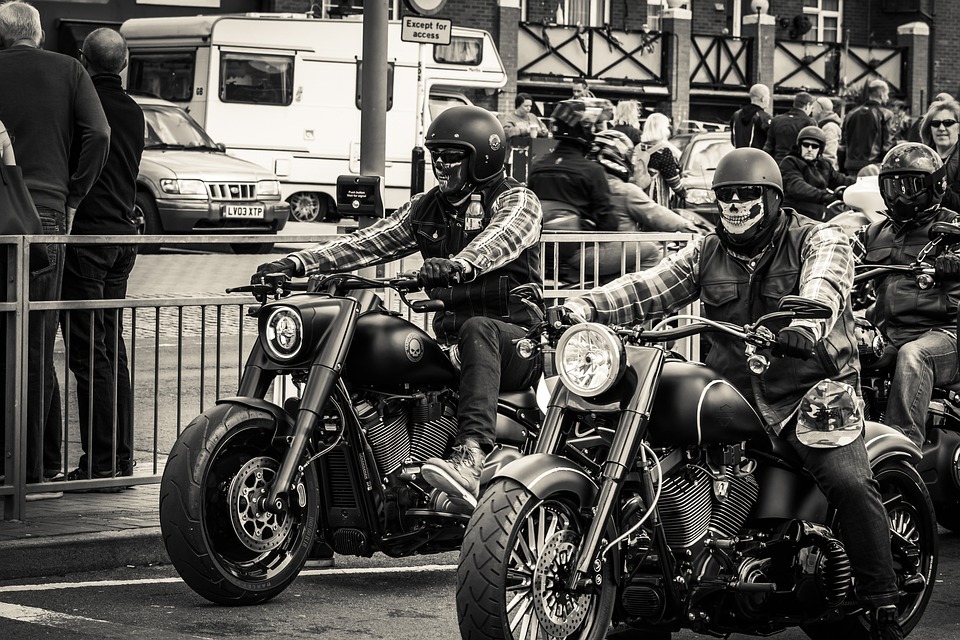 Insulation
If you plan to ride in nippy weather, you have to ensure that your motorcycle boots have high-quality insulation. They have to keep your feet warm and protect them from debris and liquids.
Conclusion
In this list, we've gone over some of the very best boots for cruiser motorcycles. In this instance, one brand was dominant, particularly in women's boots, and that was Harley Davidson. However, there are many, many different options for this particular style, and each rider's needs will be different. Each of the options we've covered today have different strengths, but all of them are designed to provide comfortable, durable protection for your ride. 
So whether you prefer a subtle, ankle-height boot for your ride or want to grab some attention with a heavily adorned tall boot, these examples will give you a solid place to start. Our guide should also have provided you with a good idea of what to look for specifically when you are deciding on your next pair of cruiser-style motorcycle boots.