9 Best GPS for Dirt Bikes: Top Picks and Buying Guide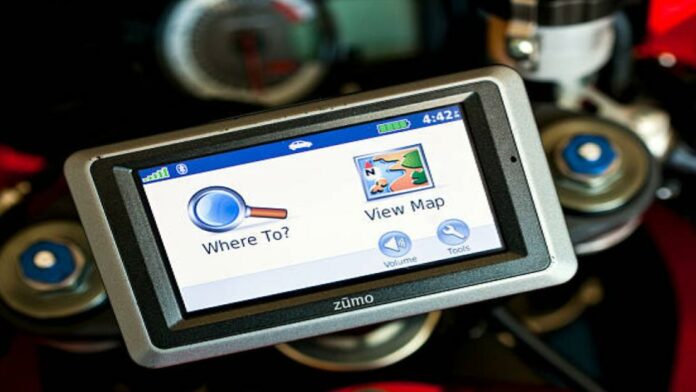 Discover unknown places and go on an adventure on rough terrains! Have fun, but do not get lost. To help you reach your destination faster, you need the best dirt bike GPS, and it can be any of the devices we'll talk about in this buying guide. 
A top-notch GPS is more than just a navigation aid. Many have multiple functions, such as emergency communication. Aside from the features, you should also look at the design, making sure that it is rugged, compact, and lightweight, but with a display that's large enough.
Clueless about the right GPS to buy? Find out some of our favorites, as well as the features that make them incredible. 
Top Choice: 
The Garmin Zumo XT Dirt Bike GPS is our favorite product in this review. Aside from the manufacturer's reputation, it stands out because of its large touchscreen display. Plus, it has weather-proof construction and pre-loaded maps. 
Our Top Picks for the Best Dirt Bike GPS 
Having a hard time deciding what to pick? Here are some of the top products, including a few of their pros and cons. 
1. Garmin Zumo XT Dirt Bike GPS - Best Overall
It might be expensive, but this dirt bike GPS is worth every dollar. From its incredible construction to its long battery life, this product is top-notch. 
Looking at its features, one thing that we love the most is the ultra-bright 5.5-inch display. Aside from the generous size, it is highly visible whether it is day or night. More than having a crisp display, it is also user-friendly, making it easy to operate during your rides. 
With its rugged design, this device is long-lasting. It can withstand tough environments. It is IPX7 waterproof. 
The battery life is another compelling reason to pick this dirt bike GPS. When the brightness is set at 100%, the battery lasts up to 3.5 hours. Meanwhile, under normal settings, the battery life extends to up to six hours. 
When you receive the GPS, it is preloaded with global maps, including the United States, Puerto Rico, and the Cayman Islands. It also has off-road topographic maps, making it the perfect option for adventurous riders. Another good feature is the ability to track and record routes, so you can review them later if you wish to do so. 
Lastly, it includes access to an intuitive app, which will let you unlock the full functionality and benefits of the device. Through the app, you can even connect to other dirt bike rider. 
Key Features and Specs: 
Verdict
With its large display, rugged body, reliable maps, and long-lasting battery, this Garmin GPS is a dependable companion on your dirt bike adventures. 
Overall Rating: 4.9 out of 5 
2. TomTom Rider 550 Motorcycle GPS - Best Connectivity 
If you are looking for a dirt bike GPS that can keep up with your adventures, this is an excellent choice. It has a weatherproof design, making it ideal even for harsh environments. 
One of the best things about this GPS is that it lets you choose how challenging you want your routes to be. Stay away from boring straight roads and pick hilly paths with rough terrains. You can choose from three levels of hilliness and windiness, depending on what is ideal for your dirt bike riding skills.
The glove-friendly touchscreen display is also notable. You can pick the sensitivity level. It is also bright in different environments, so you won't have a problem seeing the display whether it is day or night. 
Connect the GPS to your phone and it will unlock more possibilities. It allows hands-free calls, so you can have safe dirt bike riding experience. It also lets you check messages and listen to music through the device once it is linked to your smartphone. 
Its performance is second to none. Thanks to the quad-core processor, there are no lags. It can run several commands at a time. 
Lastly, your purchase comes with an anti-theft mount. This will let you position it securely on your bike. 
Key Features and Specs: 
Verdict
Overall, this is an excellent option as it lets you pick how challenging the route is. Plus, it has a weatherproof body and a powerful processor to ensure reliable performance. 
Overall Rating: 4.7 out of 5 
3. Garmin GPSMAP 66i GPS - Best Handheld Design 
For something sleek and lightweight, this model is unbeatable. It was originally designed as a hiking GPS. Nonetheless, with its performance and features, there is no reason why you cannot use it when dirt bike riding. 
It comes with a three-inch sunlight-readable display. It may not be big, but it is clear, regardless of the conditions of the external environment. 
Another good reason to pick this product is its internal rechargeable battery. Under standard operation, the battery life is approximately 35 hours. 
More so, it allows satellite communication, so it is easy to stay connected. Through InReach technology, which requires a separate subscription, you can send SOS messages. This will let you connect to a response team whenever there is an emergency. 
With its TopoActive maps, you will know the terrain conditions before you leave. This way, you can anticipate how challenging the ride will be. In turn, you can prepare accordingly. 
Key Features and Specs: 
Verdict 
A small and lightweight GPS, this model has a sunlight-readable screen, exceptional battery life, and cellular connectivity. 
Overall Rating: 4.6 out of 5 
4. Trail Tech Voyager Pro 922-125 GPS 
f you like a minimalist dirt bike GPS, Trail Tech Voyager Pro is one product that should be on your radar. It has a simple and user-friendly interface, so operating it is a breeze. 
One of the first things that you will notice in "Trail Tech Voyager Pro" dirt bike GPS is the four-inch touchscreen display. Even with your gloves on, it is highly responsive. Plus, we love how easy it is to read even when under direct sunlight. It shows navigation in color, including topographic maps.
The Bluetooth connectivity of this dirt bike GPS is another feature you will love. This will let you connect wirelessly to other devices, such as your smartphones. As a result, you can answer calls or stream music, among other things. 
Another feature that makes Trail Tech Voyager Pro incredible is buddy tracking system. It provides localized radio signals, so you can connect with up to 20 other users. You can see the real-time location of other members on the screen. Plus, it allows monitoring of their speed. 
If there is one problem, however, it would be that it consumes a lot of juice. Under standard operating mode, the battery lasts only one hour. Meanwhile, having it fully charged takes three to four hours.
Key Features and Specs: 
Verdict
In a nutshell, this is a praise-worthy dirt bike GPS because of its responsive display, Bluetooth connectivity, and ability to connect to up to 20 other dirt bike rider. 
Overall Rating: 4.6 out of 5
5. Garmin eTrex 32 GPS 
While Garmin specifically markets this product as a hiking GPS, it is a great choice for dirt bikes as well. It has a small footprint, so it won't take too much space. You can mount it on your motorcycle even if it is originally a handheld unit. 
It is an old model, so it is quite updated compared to its newer counterparts. Nonetheless, it packs many innovative features that make it reliable. For instance, it is pre-loaded with TopoActive maps, which will let you see more about your route. From waterways to physical structures, the map gives a comprehensive view of your track. 
More so, it has a small 2.2-inch screen, which is sunlight-readable. It is small for some users, but the upside of such is that it is space-efficient. 
It is also worth mentioning that this model supports paperless geocaching. With the latter, you can save GPX files and see relevant information about terrains and locations. 
With its 8GB memory, which is expandable through a microSD card, you can save maps and access them on your ride even when there is no cellular reception. 
Lastly, the battery is another well-loved feature of this GPS. It uses two AA batteries. Under GPS mode, the standard battery life is 25 hours. 
Key Features and Specs: 
Verdict 
A small but powerful dirt bike GPS, it has a sunlight readable screen, commendable battery life, and reliable GPS positioning. 
Overall Rating: 4.5 out of 5
6. Garmin Montana 750i GPS
One of the most advanced options in this buying guide, we are fans of its military-grade construction. Once you hold the unit, you will know that it is tough and will withstand many years of use. It withstands shock, heat, vibration, and water. 
It is different from most of the options on this review because it comes with an 8-megapixel camera. With the latter, you can record your dirt bike adventures and watch them later as you relive the thrill of your ride. 
Aside from the camera, it also stands out because of its five-inch touchscreen display. Even when you are wearing gloves, the display is highly responsive. 
More so, the mapping capability is second to none. Aside from GPS and Galileo support, it also comes with City Navigator and TopoActive maps. This will let you see more details about your route. 
It is also worth mentioning that it is equipped with ABC sensors. It is easier to navigate your path as it provides elevation data while also monitoring the weather. 
Lastly, it has interactive SOS and two-way messaging. Stay connected even on your rides. Best of all, it is easy for you to ask for help during an emergency. 
Key Features and Specs: 
Verdict 
Another notable pick from Garmin, this model has interactive maps, two-way messaging, a built-in camera, and rugged construction. 
Overall Rating: 4.5 out of 6 
7. Garmin Edge 530 GPS
Many of the Garmin GPS devices are expensive. If you are looking for a cheaper alternative, this is a great candidate. It was originally for cycling, but it is also good enough for dirt bikes. 
You have many things to love in this product, including its compact body. The display measures 2.6 inches diagonally. Despite being tiny, it is visible. This way, you can easily see what is on the screen whether it is day or night. 
Another compelling reason to buy this dirt bike GPS is its dynamic performance monitoring. You can keep track of your body during your rides, such as your recovery time and training load. These metrics are great for cycling, but they can also provide useful insights for dirt bike riders. 
You can sync the device with different apps, including Training Peaks. The latter will help in monitoring advanced workouts, which makes the device useful even when you are not on your dirt bike. 
Lastly, it is also commendable because of its battery life, which can last up to 20 hours with continuous use. There is a battery-saving mode, which will allow you to double the battery life. 
Key Features and Specs: 
Verdict 
A GPS device designed for biking, it has a long battery life and a compact body, making it portable. 
Overall Rating: 4.4 out of 5 
8. Bryton Rider 750 GPS 
Like the product from Garmin mentioned above, this model is for cycling. Nonetheless, if you are looking for basic functionalities, especially for effortless navigation on unfamiliar routes, this will do the job. 
One of the best features of this GPS is the 2.8-inch color touchscreen. It has a graphical user interface and is highly responsive. Even with your gloves on, you can seamlessly navigate from one function to another. 
It is pre-loaded with global maps, so you don't have to download it manually. The device provides turn-by-turn instructions.
Another thing to love in this product is the voice command. This means that when you are dirt bike riding, you do not need to stop and type or search for your destination. You can use your voice instead. 
Key Features and Specs: 
Verdict
A GPS that is originally designed for cycling, it has a sleek profile, voice commands, and customizable profiles for different users. 
Overall Rating: 4.4 out of 5
9. Garmin Overlander GPS 
Concluding our list is another option from Garmin. Do not let the price discourage you from choosing this product. Judging by its performance and construction, it is worth every dollar. 
One thing that we love is its rugged design. It is perfect for the outdoors and adventurous rides because of its solid construction. Even after years of using this GPS, we are confident that the quality remains exceptional. 
The seven-inch screen of this GPS is one of the biggest of the products on this list. It has a touchscreen display and is highly responsive. You can easily see the map even when it is dark or there is a glare. 
Another great reason to pick this product is its InReach compatibility. The latter requires an active satellite subscription, but it is nice to have as it unlocks more functions of the unit. Plus, it has multiple GNSS support, so you can access more maps.
Lastly, we like the user-friendly interface. Because it is large, going through the different functions is easy compared to many with a cramped screen. 
Key Features and Specs: 
Verdict 
From the rugged construction to the generous seven-inch display, this is another notable option for a top-rated dirt bike GPS. 
Overall Rating: 4.2 out of 5 
Benefits of Using a Dirt Bike GPS 
A dirt bike GPS is one slick device that any biker would love to have. It can even be the perfect dirt bike gift for your loved one. 
Below are some of the most compelling reasons why it's great invest in a dirt bike GPS units: 
Find Your Destination: The most common reason for using a GPS units is to easily get to your destination. It is intelligent enough to predict the best route. 
Prepare for the Ride: With a GPS units, you can have a better idea of what to expect during your ride, including the terrains and other challenges. 
Plan your Trip: Many will have an on-board feature that will let you save your trip details. It can help you plan and become more efficient. 
Communicate in Case of Emergencies: Depending on the specific model, some GPS units will have SOS or emergency communication to help you stay safe. 
See Points of Interest: Whether you are looking for a hospital, restaurant, or mechanic, you can use the GPS. 
Answer Calls and Listen to Music: A lot of GPS units are advanced enough to allow Bluetooth connectivity for hands-free calls and listening to music. 
Get Live Service Alerts: You can also use the GPS device to receive live and emergency notifications, which will help you prepare accordingly. 
Essential Considerations When Choosing the Best Dirt Bike GPS 
The options are plenty, but not all dirt bike GPS devices are the same. To help you differentiate the options, below are some of the most important considerations. 
Screen Size 
One of the first things to look at is the screen size. Most models in this buying guide have a display of two to seven inches. The larger the display, the easier it is to see the maps. Nonetheless, take note that it can also consume more space in your dirt bike and can impact portability. 
If you want a small screen size, you might want to go for a handheld unit. They are operated on one hand. Nonetheless, you can find several mounting options so that you can use the unit on your dirt bike adventures.
Resolution 
Aside from the size of the screen, the resolution is another thing to look at. The higher the resolution, the better the display is. This will give you a more detailed look at the maps. To add, it should also be easily readable whether it is day or night. 
Maps
Navigation is the most important function of a dirt bike GPS. Hence, it must come with preloaded maps. Most models will have maps of the U.S. and Canada, so think about your location. The maps included will vary, with some being detailed enough to show even the topography. 
Another thing to look at is the update of the map. The best option is a GPS units that has free lifetime map updates, making sure that the locations are always correct. 
Connectivity 
It is also good for the dirt bike GPS to have Bluetooth connectivity. This way, you can pair it with your smartphone and access an app to unlock the full features of the GPS Units. Plus, it will let you take hands-free calls or read text messages even without touching your phone. 
Wi-Fi connectivity is also a great feature to have. This will come in handy when updating software or maps. It will also let you connect to your computer so you can analyze details about your ride on a bigger screen. 
Battery 
Looking at the battery life is a must as you evaluate the alternatives. Consider how long your average ride is. We recommend choosing one with a battery life of 10 to 20 hours, which will be long enough for most users. Also, think of how long you will need to fully charge the battery. 
It is best if you will pick a GPS with a rechargeable battery. It is more economical and eco-friendlier compared to those with disposable batteries. Most of the top options will have a lithium-ion battery. 
Speed 
It is frustrating if the dirt bike GPS takes forever to load. It must provide exceptional processing speed and real-time information for the best user experience. If it lags, then you might end up being lost. You might miss the turns if the unit takes forever to provide the information that you need. 
Interface 
Simplicity is one of the most important in a dirt bike GPS. A user-friendly interface will make its operation straightforward. 
The buttons should be clearly labeled and the screen must not be cramped. Also, it should come with a detailed manual so you will know how to operate the unit right out of the box. 
FAQs
How does a dirt bike GPS work? 
Like a traditional GPS, a dirt bike GPS relies on satellites around the world to pin-point different locations. These satellites will send coordinates through low-powered radio waves. Aside from the map, it can also provide real-time information, such as traffic and your estimated time of arrival at your destination. 
Can I use a car GPS on a dirt bike? 
Yes, you can use a car GPS on a dirt bike. It can be large, so it will consume a bit of space. Nonetheless, this is a good thing if you want a bigger and more visible display compared to what you will find in a standard dirt bike GPS. 
How do you mount a dirt bike GPS? 
The best way to mount a dirt bike GPS is to use a standalone mount. It is mounted on the handlebar or any other place where it is easy to see. You can also use a clear cover to protect the unit from getting wet when it is raining. 
Can I use my smartphone instead of a dirt bike GPS? 
Yes, you can use a smartphone as a dirt bike GPS. You can download several apps, such as Google Maps. However, it may not be as full-featured as stand-alone GPS devices, so we still recommend the latter. 
Final Thoughts 
From the options above, Garmin Zumo XT stands out as the best dirt bike GPS. Aside from being made by a reputable manufacturer, it has a rugged construction, ultra-bright display, and dependable navigation. Even for the most discerning users, it has top-notch features that make it worth every dollar.