What's The Best Entry-level Harley Davidson Motorcycle?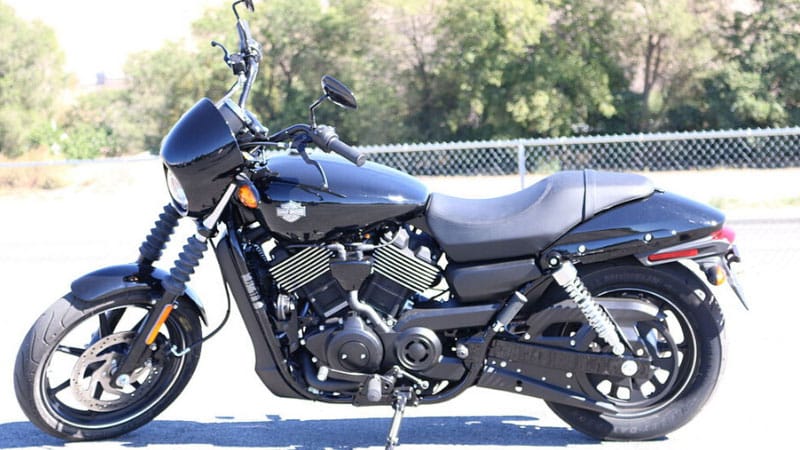 If you're a new motorcyclist looking for the perfect bike to usher you into the fun world of motorcycles, then Harley Davidson should top your list of preferred brands.
The manufacturer has an unmatched reputation for producing powerful, reliable and stylish bikes that appeal to all riders. They also offer a couple of beginner-friendly bikes at attractive prices— and designed to meet the needs of new riders with varying riding needs and preferences.
Let's take a closer look at some of the best entry-leek Harley Davidsons you can get today…
Harley Davidson Sportster Iron 883
The Sportster Iron 883 is one of the beginner-friendly bikes from Harley Davidson.
It's characterized by a lowered suspension that's not only stable but also comfortable for all riders. The lowered seat height (set as low as 25.7-inch) and relatively lightweight design (weighs about 545 pounds) further enhance the suitability of this bike for beginners
The motorcycle is powered by an 883cc air-cooled engine that parks HD's superior engineering to enable it to provides you with miles and miles of fun riding.
The Sportster features drag-style, dropped back handlebars that help create an old look that's sure to make eyeballs roll.
Not to forget that this bike comes in multiple colors. It also comes in the anti-chrome, blacked-out style.
Regarding the price, this Harley will cost you approx. $8,999. This is quite on the lower compared to the other Harley motorcycles.
Harley-Davidson Street 500
This is the most affordable motorbike in Harley Davidson's lineup and another great entry-level bike for you.
Just like the previous model, this motorcycle is also low slung, with a seat height of 25.7 inches. it also feels incredibly light, at 492 pounds, makes it super-easy to handle for absolute beginners straight from their first safety course.
Regarding the engine, it's powered by a 494cc liquid-cooled engine.
This is the perfect bike for dialing commuting or weekend touring. You can also easily customize it with a large front fairing as well as saddlebags for extra storage—and turn it into a two-wheeled beast for long-distance touring.
With an attractive price tag of $6,899, this is the cheapest, most affordable beginner-friendly motorcycle you can get from Harley Davidson.
Harley-Davidson Street 750
This is another highly affordable Harley Davidson motorbike designed with beginners in mind. It was designed as a more powerful version of the street 500 model.
This explains why both bikes share similar features such as lightweight design (weighs 492 pounds) which promotes easy handling for new riders, low 25.7-inch height seat, narrow frame, and more.
The major difference between the two bikes is the engine. This particular model features a 749cc liquid-cooled engine which can develop a maximum power of p to 47bhp and a top torque of up to 59Nm at 4000rpm. Despite this powerful engine, any beginner can easily manage this bike on freeways as well as on city traffics.
The bike costs approx. $7,599, which makes it another affordable option for beginner son a tight budget.
Harley-Davidson SuperLow
This is a low-height cruiser from Harley Davidson. It features s super-low (25.5-inch) seat height that can fit most beginner riders, including the small ones. Note that larger riders can easily adjust the seat and footpegs for a more comfortable ride.
It also presents you with easy ergonomic which lets you cover several hundred miles a day without suffering a cramp. It's powered by a 373cc air-cooled engine
Just like all the previously mentioned motorcycle, this model also features a lightweight design, at approx. 545 pounds, so you don't have to worry about having a hard time maneuvering it.
The bike costs approx. $8,699, which also falls within an affordable range.
Final Verdict
So, these are the best entry-level motorcycles from Harley Davidsons that you should consider getting as an aspiring rider.
All these models were designed with absolute beginners in mind. They come with a couple of beginner-friendly features such as lightweight design for easy handling and low and comfortable seat for comfortable riding.
The bikes also come at affordable costs, making them accessible to even the aspiring riders on a tight budget.
Which of the above motorcycles would you like to get as your first Harley?