Best Harley Seat for Tall Riders in 2023 – Top 10 Picks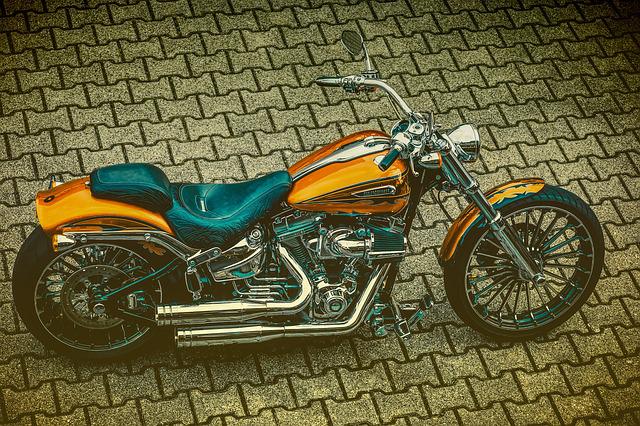 Harley Davidson is the maker of some of the most iconic cruiser motorcycles available. From the nimble Sportster to the enormous Street Glide, Harleys have been some of the most respected and sought after motorcycles since 1903, attracting riders of all kinds. For taller riders, though, making their Harley motorcycle fit perfectly sometimes takes a little extra work. 
Like any other motorcycle company, Harley designs their bikes with an average rider in mind, and that can mean a less comfortable ride for riders who don't quite fit into that average, such as those taller than six-feet. One major consideration when it comes to height is having the bike equipped with a seat that fits the rider, and factory stock isn't always the best option. 
Fortunately, there are numerous options available in the aftermarket specifically suited to taller riders. These specially designed upgrades help ensure that taller enthusiasts can get just as much out of their ride as anyone else. However, the wide selection can make choosing the best option tricky, and knowing exactly what makes a great motorcycle seat, especially for a taller rider, isn't always clear.
To help make sure you know what to look for, and to narrow down the field, we've done the research and selected 10 of the very best aftermarket seats for your Harley Davidson motorcycle. Read on for our picks, and for more information on how to choose the best Harley Davidson seats. 
Check out our article on 'Best Motorcycle Seat Pad for Long Rides'
Best Harley Seat for Tall Riders
At A Glance: top Harley Seat for Tall Riders
These stylish cruiser motorcycles are known for their iconic looks, large engines, and loud exhausts. However a taller rider may sometimes have a less than stellar experience, especially on one of the smaller models on offer, such as the Sportster. 
However, the aftermarket provides an answer for these situations, offering numerous comfortable solutions for the tall rider guys over six-feet. These are 10 of the very best options available today.
This one-piece seat, designed for the Road King, Street Glide, Electra Glide, road Glide, and Tri Glide motorcycles, repositions the riding seat back 1.75" to provide a longer distance to the foot pegs on the bike and accommodate taller riders. An ergonomic design in mustang seats provides premium levels of comfort, even on long distance rides, and the wide passenger seat can safely and comfortably hold a passenger. 
One piece seat has an extra thick layer of padding provides extra cushioning, and the leather seat takes ergonomic and styling inspiration from the automotive industry to ensure maximum comfort. A wide backrest rounds out the ergonomics and provides additional bolstering that keeps the rider seated both comfortably and securely for a ride that is not only stylish and comfortable, but safe as well.
Pros
Made with high quality leather and padding
Designed to accommodate all sizes of rider
Seat bolstering makes for a more secure seating position.
Cons
Mounting hardware for the seat is not included in the package.
VERDICT: Best Overall
This is one of the best Harley Davidson seats from mustang seats provides a stylish and comfortable seat for taller riders with build quality and dependability on the level of a factory fitted seat. The padding and design keep the seat comfortable, even over very long distances, and the seating position is especially optimized seat for tall riders. 
---
This extremely cost effective option for the Harley Davidson Road King, Street Glide, and Electra Glide provides a solid, comfortable option for riders who may find the factory fitted seat uncomfortable. This seat features synthetic leather and thick foam for a comfortable ride, even over long distances. An integrated suspension for the seat itself helps to minimize feedback from the road that can lead to uncomfortable conditions. 
Being slightly taller than stock, this motorcycle seat is also well suited for taller riders, providing a more comfortable and suitable alternative to factory stock. However, synthetic leather is a less durable material, and care should be taken when riding in wet conditions.
Pros
Extremely cost effective option for riders on a limited budget.
Built in suspension for a more comfortable ride.
Taller than stock seat is a great fit for taller riders.
Cons
Synthetic leather is less durable.
Mounting hardware is not included in the package.
VERDICT: Budget Option
For riders on an extremely limited budget, this aftermarket seat provides enhanced comfort at a fraction of the cost of many of its competitors. However, the bike should be stored in a garage to avoid damage to the bike seat, as the synthetic leather is most susceptible to damage caused by heat or moisture. 
---
This durable leather option from Mustang features durable foam that molds to your body over time, making the bike seat more comfortable as you ride. Designed for the Electra Glide, Road Glide, Street Glide, and Road King, this seat is designed to provide extended legroom for taller riders while also comfortably accommodating a passenger as well. 
A wide base provides extra stability for a ride that is not only comfortable, but safer as well. Airbag cushions help minimize feedback from rough road surfaces, even when maneuvering at high speeds, which further enhances the riding experience even over long distances.
Pros
One piece construction.
Durable leather and foam construction.
Designed to provide extended reach.
Cons
Mounting hardware is not included in the package.
Seat ergonomics are further reach but otherwise unchanged from stock.
VERDICT: Stock upgrade
This motorcycle seat provides many of the same ergonomic benefits of a stock seat with extended reach, making it an excellent option for riders who like the riding feel of the stock seat, but need a bit more legroom. 
---
This bike seat from Saddleman is designed specifically for taller riders, providing extended distance from the foot pegs for greater legroom. Foam and gel inserts work to absorb vibrations and bumps from the road and provide a significantly more comfortable ride, especially for longer rides, even over rough terrain. The enhanced comfort also helps reduce rider fatigue, meaning that you will be able to enjoy even a long ride without feeling worn out or sore afterwards. 
The red stitched design also provides an upgrade to the appearance of your bike, distinguishing it from the factory stock options and bringing a custom look to a wide variety of Harley Davidson motorcycles.
Pros
Mounting hardware is included in the package.
Foam and gel-based support for enhanced comfort.
Specially designed for taller riders.
Cons
Highly specific motorcycle fit.
VERDICT: Best visual upgrade
This bike seat provides plenty of riding ergonomic upgrades and excellent support in Harley Davidson seats for long rides. In addition, the red stitched appearance provides a custom look that stands out against stock models. 
---
This low-profile seat option for the Harley Davidson Sportster offers exceptional comfort and support, featuring a high-rise wall for upgraded back support, and a low cut that places the rider further back than the stock option to accommodate taller riders. The seat is designed to fit to the bike as a custom designed option, and high quality leather is a durable material that stands up to extensive use. 
The tapered passenger fit is a trade off for passengers, as the narrow profile is less secure than a wider model would otherwise be.
Pros
Low profile design meant for taller riders
High back for added comfort and security for the rider
Durable materials hold up to heavy use
Cons
Does not include mounting hardware in the package.
Tapered passenger seat is more narrow than on some competitors.
VERDICT: Low profile option
This seat offers a low profile design that retains a clean look while still accommodating taller riders with enhanced comfort. 
---
This diamond quilted leather option from mustang is meant to accommodate riders who are not just taller, but also have larger frames. The added room to the sides allows larger riders to sit comfortably, even on long trips, and the tall backing provides extra back support as well. Durable leather construction and a diamond stitch pattern provide durable and visually appealing construction to this seat for the Road King, Road Glide, Electra Glide, and Street Glide. 
One important thing to note is that this is a solo style seat that does not accommodate a passenger, meaning that it is not a suitable option if you are regularly riding two-up on your motorcycle.
Pros
Durable construction
Extra wide to accommodate larger riders
Diamond stitching for visual upgrade
Mounting hardware is included in the package.
Cons
Solo seat, no passenger seat included.
May be too wide for especially thin riders.
VERDICT: Large rider option
This seat is especially accommodating for riders who are not only tall, but have a wider frame as well. This wider seat provides secure and comfortable seating for tall and large riders, especially those that prefer to ride their motorcycles on their own without a passenger. 
---
This special seat from Saddlemen offers exceptional comfort with a patented Gel Channel design that provides better airflow and a more effective cushioned design, enhancing the rider's comfort over long trips. Padding absorbs bumps and vibrations from the road to allow the rider to enjoy long trips, and the low seating position provides more legroom for especially tall riders as well. 
As a solo seat, this option is suited for riders who prefer to ride alone, and does not include a passenger seat as part of the package. However, for riders who are not concerned about riding two-up, the gell supports, airflow channel, and tall backrest all make for an exceptionally comfortable option that can accommodate a taller rider with ease.
Pros
Patented gel-channel design for increased comfort
Gel and foam inserts absorb road vibrations
Low seating position is great seat for tall riders.
Cons
Vinyl material is less durable than many competing options
Solo seat is not suited for carrying passengers.
VERDICT: Best Solo seat
This seat provides exceptional comfort seat for tall riders, and the proprietary design allows for excellent vibration protection and airflow that allow for a better long term riding experience. 
---
This single piece seat from Le Pera is designed to accommodate taller riders while also providing comfortable seating for a passenger as well. Featuring a sleek, custom design and quality vinyl materials, this motorcycle seat offers a good balance of reach, comfort, and visual appeal that greatly improves on factory stock options. 
Built-in features like the tall backrest and foam backing help ensure the most comfortable ride possible for both the rider and passenger, all without compromising on looks or build quality. Despite being designed to hold the rider and passenger securely in place, this seat also provides a good range of movement as well.
Pros
Custom fitted seat designed specifically for taller riders.
Foam-backed inserts maximize comfort over long distances
Designed to comfortably fit both rider and passenger.
Cons
Vinyl surface is not as durable as some competitors
Specific model fit is not provided.
VERDICT: Great two-up option
This seat is designed with comfort in mind, and is especially well designed for two-up riding. Single piece construction is especially durable, and the design of the seat provides a visual upgrade over stock. 
---
This seat option from Saddlemen provides a classic button cover design paired with the company's patented gel and foam design for maximum riding comfort whether riding solo or two-up. Progressive density foam provides superior comfort over long term riding, resulting in a seat that is especially well suited for riders who regularly ride over long distances. 
Reach for the rider is extended by 2 inches as well, making this seat a better fit for taller riders than factory standard. Foam inserts in the tall backrest add to the secure ride and comfortable feel. 
Pros
SaddleGel proprietary inserts add enhanced comfort.
Classic button-top styling.
Cons
Limited to single model fit.
Higher than average price for features.
VERDICT: Mild upgrade
This Saddlemen seat offers many of the same features found on the brand's other models, but is distinguished by its more conservative design. This is a great option for riders looking for an upgrade that retains much of the factory styling, but still provides practical benefits to accommodate taller riders comfortably. 
---
This simple solo seat from Danny Gray offers a no-nonsense approach to aftermarket motorcycle seats, featuring extended reach and an ergonomic design meant to provide practical options without the need for extra materials or attachments. Designed as a simple replacement for the stock seat, but sitting further back to allow for extended legroom, this seat is a good option for any rider looking to upgrade, but not looking for anything especially fancy. 
The drawback to this seating option is the lack of additional bolstering which makes it less suited for exceptionally long rides than many of its competitors, however as a more simple replacement over the stock seat, it is also more accommodating of many of the factory add-ons, such as additional passenger seats.
Pros
Simple approach to seat upgrade for taller riders
Easy installation
Cons
Bike fit information is not readily available
No specialized bolstering or foam is less accommodating for long rides than competitive aftermarket options.
VERDICT: Simplest upgrade
This upgrade uses fewer specialized features and options than many other aftermarket competitors, making it a simple and easy to install option for any rider looking for a purely practical upgrade with no bells and whistles. As a solo seat, it does not accommodate a passenger on its own, but also does not interfere with the installation of a passenger seat, whether factory or aftermarket. 
---
What to Look for While Buying a Harley Seat for Tall Riders?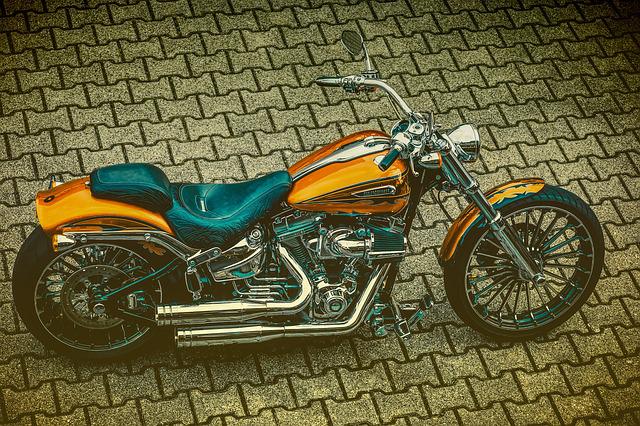 When looking into a Harley Davidson seat as a taller rider, the first priority should be locating a longer seat. Longer seats move the seating area back, providing more legroom which results in a more stretched out and comfortable ride, especially for riders with longer legs. 
Strong materials that can hold up under constant use and heavy weight are also a factor to consider, especially if you are not only tall, but heavier as well.
The materials used should be able to remain intact, even when riding over rough terrain or off-road, and resistant to changes in temperature and other weather conditions. Here are a few other things to keep in mind as well when shopping for the best seat for your bike.
Solo v Passenger Seats
When browsing the various Harley seats that are available, it is important to think about whether or not you need a seat that can accommodate a passenger. Many of the seats you will find are designed to allow for someone to ride behind you. However, motorcycle seats designed for two-up riding come with a compromise.
Backrests on two-up seats typically provide less support than solo seats, sometimes having no support for the rider at all. 
Solo Harley seats are designed with only the rider in mind, and will often come with much more defined backrests and padding in that area. They also tend to be a bit lighter than passenger seats, although there are exceptions to this. 
Ultimately, the main difference between solo and passenger seats is simply whether or not you often ride with a passenger. Choosing a seat designed for two-up riding will provide enhanced comfort for both you and a passenger, while a solo seat is better for riding alone.
Comfort
The seat for your Harley Davidson seat has more influence over your riding comfort than any other part of your bike. Not only does this make your ride more enjoyable, but a comfortable ride minimizes distractions and helps keep you focused on the road, which is safer.
Proper padding and seat position goes a long way to ensuring that your ride is comfortable, and that riding for long distances does not cause injury due to improper bolstering or a bad seating position. 
Durability
Motorcycle Harley seats are designed to last, although some aftermarket seats have been known to fall apart in a matter of months if they are made from poor materials. In general, high quality leather and single-piece construction are good things to look for when considering a new seat for your Harley.
For many riders, the first three priorities when shopping for a new seat are comfort, looks, and price, however a less durable seat will need replacement far more frequently than a slightly more expensive option made from better materials, and so a durable seat will cost less in the long run. 
Looks
Cruiser motorcycles have a unique style, and the seat is a big part of that. Many aftermarket motorcycle seats, especially those designed for Harley Davidsons (Road king), are meant not just to be comfortable and practical, but to enhance the bike's style as well.
When shopping for your own seat, you may want to consider how important style is to you and choose an option that reflects your own personal preference. 
Price
When considering price, one of the major things to think about is how often you ride, and the conditions you ride in. Often, the price of a seat will be proportional to the materials, and therefore how durable it really is.
If you ride often or in harsh conditions, then a slightly more expensive option will actually cost less down the line, as you will not be as likely to need a replacement as soon as if you had chosen a cheaper but less durable option. 
Height
The height of the seat determines two factors that are extra important for tall riders: the distance to the foot pegs, and the distance from the ground. A taller seat can increase both of these and result in a more comfortable ride. 
Increasing the distance between the seat and the foot pegs allows the rider to stretch out further, accommodating riders with longer legs. If this distance is too short it can result in an uncomfortable riding position where the knees are bent up and even interfere with the bike's handlebars in extreme cases. 
Increasing the height from the ground is also important, as a bike that is too short can be uncomfortable to ride, especially during stops where placing your feet on the ground can feel almost like you are sitting on a small stool. Over long rides this can be especially uncomfortable, and sometimes even painful.
Why is it Important for Tall Riders to Look for a Comfortable Seat?
Having a comfortable seat is important, even for tall riders, for several reasons. Riding a motorcycle with uncomfortable equipment can cause significant issues ranging from increased fatigue, to neck and back pain, and even increase the risk of a dangerous crash. 
Tall riders especially should be aware of the seat they are using, as a seat that is too short or too narrow can cause discomfort within just a few minutes of riding. When your body isn't in alignment with the motorcycle, the discomfort can be a major distraction, and you may also have difficulty handling the bike. Over a long period of time this discomfort can even lead to long term back and neck problems that can be permanent and seriously affect your quality of life. 
A bike that is comfortable is not only enjoyable to ride, but is also a bike that doesn't cause any issues for you down the line. When you are uncomfortable, that is your body's way of telling you that something is wrong, and you may want to look at what adjustments need to be made to address that problem.
Check out our guide on Best BMX Seat Reviewed by Joshua D. Mattie
Conclusion
If you are a tall rider, then there's a good chance that you will be changing out the seat on your motorcycle, and with the information we have provided the choice of which seat to go with will be much easier to make. Whether you pick a seat from our list, or choose another one that better fits your own unique riding situation, the guidelines found in this article should help you find the best option for you. 
Having a seat that lets you ride more comfortably is more than just personal preference, it is all about making sure your body stays in good condition both on and off your motorcycle, keeping your quality of life high so that you can enjoy every ride to the fullest down the road.