7 Best Heated Motorcycle Gloves in 2022 [Tried & Tested]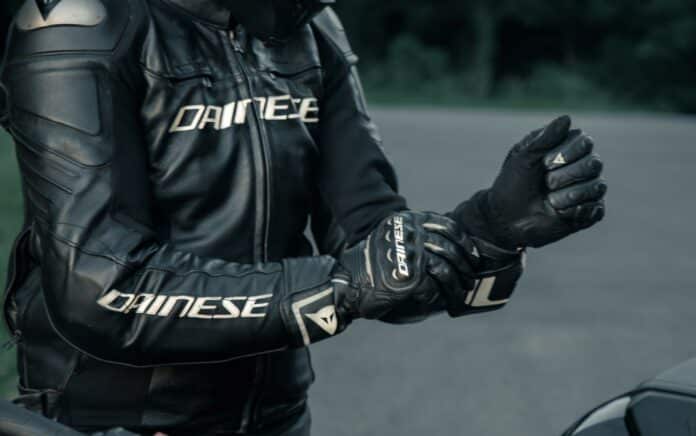 If you ride your bike in cold weather, you'll know just how much your hands suffer. They will go through the unrelenting chill and wind, sometimes even for hours. But, letting the hands get too cold puts you at risk of being unable to control the clutch and brake.
I can't begin to tell you how many times my hands froze in a grip position each time I took a trip over the winter. I always get so vulnerable. After this, I got a pair of Best Heated Gloves Motorcycle gear. At first, I was skeptical, but it was worth the purchase. I have been using heated motorcycle gloves ever since.
Whether you wear heated motorcycle gloves or not is a personal preference. This depends on the season, how often you ride, and where you live. For instance, investing in these gloves would be a waste of money if you live somewhere with long summers.
I always recommend wearing them each time you ride a motorcycle. Your hands can be painful when the temperature drops too low, and riding with cold hands can get very uncomfortable. You see, the Best Heated Gloves Motorcycle kit not only keeps the hands warm but also protects them in the case of an accident.
At A Glance: Best Heated Gloves FOR YOUR BIKE
Heated motorcycle gloves do work, and they work very well if you get a good pair from a reputable brand. Several heated gloves are on the market, but most are not designed for motorcycle use.
Ensure you stay away from heated ski gloves as they are not protective for motorcyclists. Also, get a quality pair and avoid flimsy cheap heated gloves. These may pose fire hazards and burns while riding due to overheating.
Hi! I am David, a motorcycle enthusiast, and I will give you the top 7 Best Heated Gloves Motorcycle reviews. I will also show you what to look for to help you choose the right product.
Top 7 Heated Motorcycle Gloves
Riding a motorcycle with a freezing hand can make your venture less enjoyable. That is why you should get a heated motorcycle glove to keep your hands warm and comfortable. Here are the top heated motorcycle gloves in 2022.
Features:
100g Thinsulate thermal liner
HIPORA waterproof and breathable membrane
Visor wipe
Scaphoid palm guard
Flexible hard knuckle armor
Integral heat controller
Glove battery pocket
Adjustable Velcro wrist closure
Pros
Control the amount of heat with its three variable heat settings.
They get warm very quickly.
The gloves have a good snug fit and are very comfortable.
They are light, flexible, and easy to use.
Cons
They sell the glove battery pocket built into the cuff separately.
The Velcro cuff can rip off if pulled too tight.
Review
Nothing is better than going outside on a cold winter in Keis G601 12V Premium Heated Touring Gloves. They are designed specifically for motorcycling in cold weather. Keis uses a reliable far infrared radiation technology to generate heat that keeps your hands warm.
This pair of gloves are lightweight, flexible, and efficient. They offer an exceptional feel of the controls and dexterity. You can also be confident in the quality as it conforms to the latest European PPE Directive EN 13594:2015.
They have heavy-duty leather to offer warmth throughout the glove, especially across the back of the hand and the fingers. They are also fitted with 3M Thinsulate lining for the best thermal insulation.
Each glove features a HIPORA waterproof and breathable membrane. The membrane creates the perfect combination for premium wind and water protection. Again, there is an integral heat controller with a push button on the back of each glove. This controller has three heat settings to control the heat level when riding.
The gloves also have flexible armor across the knuckle and scaphoid guards to protect the palm. These can help protect the wrist scaphoid bone in case of an accident. They deliver a balance between maximum protection and all-day touring comfort.
The G601 gloves come with a rubber visor wipe on the left index finger that effectively clears mist or water in foggy conditions. Moreover, you can power the gloves from a motorcycle's 12V battery or a portable battery pack. You do not have to worry about storage as it has a battery pocket built into the glove cuff.
Some users find these gloves disappointing as the glove battery pack sells separately. Another issue is that using the battery pack will only warm the gloves for about two hours on maximum heat.
Features:
Aniline cowhide leather shell
150 grams of Thinsulate insulation
Aquatex membrane
Full-length gauntlet
Adjustable Velcro wrist closure
Touch screen compatible index finger
Floating knuckle protection
Impact-protected gel pads
Ergonomically curved fit
Pros
These gloves are warm without even turning on the heat.
The microwire heat the entire glove.
They are a unisex fit and can run smaller than standard heated gloves.
You can easily connect them to other Gerbing heated clothing.
Cons
They are a little bulky because of the thick leather material.
It offers rechargeable batteries at an additional cost.
Review
Gerbing is a popular manufacturer that offers value-for-money vehicle accessories. The Gerbing 12V Vanguard Heated Motorcycle Gloves is one of their most convenient products. This brand uses an advanced interconnected system and a patented Microwire heating. Moreover, it keeps your hands warm, even on the coldest riding days.
The gloves are lightweight and pliable with a silky smooth Aniline cowhide leather construction. They are versatile, and you can adjust the Velcro wrist closure to fit the diameter of any palm perfectly. Also, they have super fabric reinforcements at the edge of the palm to ensure comfort.
These heated gloves have 150g of Thinsulate insulation to retain heat and keep you warm at low temperatures. On top of the gloves is a push button that makes it easy to adjust the temperature while riding.
The pair also have gel pads and hard knuckle protection at the palm to provide extra safety. Additionally, they have a gauntlet with an open cuff for ventilation and easy removal.
They feature a microwire heating throughout the glove to the tip of all fingers. It is further encased in an Aquatex water-resistant layer that keeps moisture at bay to give you the performance of modern innovation.
To heat the Gerbing gloves, plug them into the motorcycle's electrical system. Then, connect them to a Gerbing heated jacket liner, sleeve, or directly to your temperature controller using a Y harness. Another way would be to use rechargeable batteries to power them. These batteries are suitable for all-day riding since they last about eight hours.
The vanguard glove palm and fingers have a pre-curved ergonomic fit for a tactile sensation on the grips. To add, it comes with a touch screen compatible index finger, so you don't have to remove them while using your phone.
The downside is that you have to buy the heat controller and battery harness separately. Also, they have a thick material that would take you some time to adapt.
Also Read: Best Winter Motorcycle Gloves for Cold Weather Rides
Features:
Lithium ion battery
Genuine leather construction
Touchscreen compatible
100g Thinsulate insulation
HIPORA liner
Pre-curved fit
Armored knuckles
Genuine leather construction
Adjustable gauntlet
Heat controller
Pros
They do not toast your hands even on the highest heat setting.
These gloves charge quickly and efficiently.
The gloves reduce finger fatigue and are very comfortable.
Its battery can last up to 4 hours on low heat.
Cons
These gloves can be a little stiff when new.
Your hands will still sweat since they are bulky and thick.
Review
Look no further than the Highway 21 Radiant for high-quality, durable thermal motorcycle gloves. They have a genuine leather construction to make them withstand wear and tear. The gloves can give up sufficient heat circulation for those cold winter rides.
These gloves come with two lithium ion batteries as their electric power source. They have a controller with three heat settings that are easy to operate via a LED-lit display. The warmth radiates to the entire glove around the whole hand. This way, you can set it to provide toasty heat in any frosty weather.
The gloves stand out with their 2.5 hours of battery life on high heat, three hours on medium, and 4 hours on low heat. Besides, the batteries are rechargeable and small to fit discreetly into your pockets.
You'll like that the gloves stay warm even without the batteries, thanks to their 100g Thinsulate insulation filling. Also, the HIPORA liner underneath the cowhide exterior is windproof, waterproof, and breathable.
They have touchscreen-compatible fingertips, so you don't have to take them off when using a smartphone. The pre-curved shape reduces finger fatigue and lets you operate the controls comfortably.
On top of that, these gloves even have an armored knuckle protector and a stretch panel at the wrist. They have an adjustable gauntlet to offer added protection. Additionally, the package comes with a zippered carrying case big enough to carry the two batteries, a dual charger, and gloves.
Unfortunately, these gloves are a bit thick and would make your hands sweat when overly warm. You also have to purchase the replacement batteries separately.
Features:
80G PrimaLoft insulation
Lithium battery
100g Thinsulate backhand insulation
Knuckle protection
Waterproof Drystar inner membrane
Ergonomic stretch
Leather palm
Touchscreen compatible
Heat controller
Adjustable closure
Pros
These gloves are efficient and easy to use.
The gloves are secure, and you don't have to worry about overheating.
They are not stiff and can improve the flexibility of the palm.
The surface is adaptable to resist friction.
Cons
Their performance is better when used with heated grips.
When new, the bridge can put stress on the pinky finger.
Review
Fight off the cold with the Alpinestars SP-365 Drystar Gloves. These gloves are safe and conform to the latest European PPE Directive EN 13594 2015, Level 1 certification. You will notice how they exude quality right out of the box.
They have a softshell and durable polyurethane leather on the outer layer. These ensure core abrasion resistance and durability. There is also padding on landing zones for improved comfort and fit. To top it all, they are battery-powered and have 100g of Thinsulate backhand insulation.
Alpinestars is a heated performance riding glove designated for cold weather. They have advanced polytextile reinforcements and a highly reduced material chassis on the palm and thumb. Also, they offer dexterity, superior grip, and sensitivity to motorcycle controls.
They also have a waterproof and breathable Drystar performance membrane for all-weather protection. There is also a microfleece to keep your hands warm and dry.
These gloves also feature a rubber knuckle guard to protect your hand in case of any slide. Moreover, they have a finger bridge that prevents excessive finger roll during impacts.
You'll like the improved ergonomic stretch insert between thumb and palm. Also, at the wrist, there is a cuff with an adjustable double hook and loop closure that keep the gloves safe and more secure.
Furthermore, you can use smartphones and GPS systems as the fingertip area is compatible with touchscreens. The pair comes with a visor wiper and a small handy bag to store the gloves.
The downside of these gloves is that the pinky finger bridge can get quite uncomfortable when the gloves are new. The gloves are also a bit thick, but this is not a big deal as they fit well and feel comfortable. They are also meant for use with heated grips if you want to keep the palm side warmer.
Features:
Anti-slip material
Soft lambskin inner layer
Rechargeable lithium-ion batteries
Touchscreen compatible
Heat controller
Pre-curved fingers
LED indicating heat status
HIPORA waterproof layer
Pros
You do not have to wear liner gloves underneath.
The gloves heat the back of the hands and fingers.
They are high enough to cover the end of your sleeves to keep the warmth inside.
These gloves are flexible and can last for a very long time.
Cons
You only got about 2 hours of sustained heat at maximum level.
The power button turns on and off easily by accident.
Review
If you are looking for reasonably priced heated gloves with advanced capabilities, then SAVIOR HEAT Heated Gloves should be an ideal fit. The company deploys far infrared technology to generate heat and uses carbon fiber to strengthen the product.
They are perfect for motorcycle riding in winter. They are well-designed to heat your entire hands and keep them toasty even in freezing temperatures. Besides, they are still quite warm even without turning on the heat.
These gloves have a soft lambskin inner layer material that is premium to make them durable. The material also ensures a comfortable riding experience, even with prolonged wear. Meanwhile, a leather and anti-slip palm ensures your grip is firm enough to avoid slipping.
The glove's internal layer includes ultra-soft peal and lightweight cotton. And on the external layer, there is a HIPORA layer that is water-resistant and windproof. They are also breathable with a soft lining, so you don't have to worry about sweaty hands.
The Savior heated gloves have two lithium polymer batteries. It also includes a wall wart charger with two connector cables to charge the batteries. Each glove has a zippered pocket that holds and connects the battery to maintain the heat while on the go.
These gloves have a heat control button with three temperature settings. You can adjust the heat to high, medium, and low temperatures. When on the lowest temperature, they give up to 7 work hours of battery power when fully charged.
Moreover, the gloves have touchscreen-sensitive material on the right index finger. Thus, making them compatible with smartphones. At the wrist, there is an elongated cuff and a tightening strap to keep the glove more secure.
Unfortunately, these gloves are thick, and the indicator light can be a bit bright while in the dark. Also, some users complain about the power button turning on and off easily by accident.
Features:
Genuine leather construction
Touchscreen compatible
80g Thinsulate insulation
HIPORA Liner
Pre-curved fingers
Two Lithium ion batteries
Heat controller
Hard knuckle armor
Adjustable gauntlet
LED indicating heat status
Pros
They have a reflective print and logo to improve visibility
The battery can last up to four hours.
These gloves are very sturdy and comfortable.
Heat circulation is quick around the hands and fingers.
Cons
It is not handy for long rides.
The glove's red LED indicators are bright at night.
Review
The Fly Racing Ignitor Pro Heated Gloves have made driving in cold weather much safer, easier, and far more enjoyable. They have a stainless core heating technology and HIPORA waterproof and windproof liner to keep you warm and dry. The gloves have a genuine, breathable leather material, so your hands don't get sweaty on the road.
They have 80g Thinsulate insulation with a full-length palm and finger reinforcement to help your hands retain heat. They prevent the fingers from going numb for easier use of the controls. Still, they provide warmth on a cold day without having to turn them on.
You do not need to power them by plugging them into the motorcycle's battery. Instead, use two lithium-ion batteries, one on each glove. The gloves have zippered pockets on the back of the gauntlets to hold and connect the batteries.
The gloves have a controller with three heat settings and three red LED lights to indicate activation and heat status. On a full charge, the batteries will last 4 hours of power on the low heat level, 3 hours on medium, and 2.5 hours on the high heat.
You'll also like the pre-curved fingers for added comfort if you are a commuter. There's a drawstring gauntlet adjuster and an adjustable wrist strap to block water and wind from entering the gloves. The cuff pull tab will also assist you in pulling on the gloves.
Additionally, the gloves have a silicone print on the palm that increases your grip. It also has an integrated hard knuckle armor for added protection. Also, they are touch screen compatible and come with a storage bag to carry the glove accessories.
But, they are not handy for long rides as the power can run out quickly. For a day's ride, you can conserve the power by turning the gloves off at stops or using passive heat if the location is not too cold.
Also Read: Best Winter Motorcycle Pants
Features:
Touchscreen compatible
Anti-slip material
Lambskin and polyester construction
HIPORA waterproof layer
Anti-lost buckle
Adjustable wrist Velcro
Ultra-soft internal cotton
Two Venustas 2200mAh batteries
Heat controller
Lamb leather palm and fingers
Pros
They are effective and heat quickly.
The battery can last up to nine hours in a low heat setting.
These gloves are longer than others.
The gloves offer a firm and flexible hand grip.
Cons
To turn them on after 30 seconds, you must push the "wake up" button on the battery side.
They need pre-heating for very cold temperatures.
Review
Stay cozy and warm with these Venustas Heated Gloves made of polyester and lambskin materials. With their 20% longer length than other gloves, the Venustas heated gloves offer a more effective lock-in hands warmth.
The internal part of the gloves has lightweight and ultra-soft cotton to ensure your hands are comfortable. There is also a HIPORA layer that is waterproof, breathable, and wind resistant. The adjustable wrist Velcro coupled with the anti-lost buckle makes the gloves more fitting to your hands.
They have hand-shaped heating elements that heat your palms, including the back of the fingers. This will keep you warm and fuzzy, perfect for winter motorcycle riders. You do not need to worry about sub-zero wind chills because the gloves heat in seconds.
They have a simple charging system with batteries that charge fast and have two USB ports. You can use one of the ports to charge your phone from the gloves while on the road. The gloves have switches that adjust the three heating settings. On a full charge, you can get up to 9 heating hours on low temperature, 6 hours on medium, and 4 hours on high heat setting.
Also, these gloves have an anti-slip material that issues a more comfortable grip. The wiper on the thumb comes in handy when your helmet gets splashed, especially when riding in the rain. Also, it comes with a touch screen compatible index finger, so you don't have to remove them while using your cell phone.
However, you'll need to pre-warm the gloves when it is very cold. This could delay you when you are in a hurry as it takes around 10 minutes. Also, other users complain about having to switch on the 'wake-up' button on the battery after they've been off for more than 30 seconds.
What to Consider When Buying Best Heated Gloves Motorcycle
Riding your bike in wet and cold conditions can be an unenjoyable experience. The proper rain gear for motorcycle riding is useful since it will save you from getting cold or putting your health at risk from the elements. This is why you should not only focus on the heating elements when buying heated gloves. The gloves need to be functional as well as protective. I do not recommend riding using the generic winter or ski gloves because they would shred easily and expose your hands. Also, freezing temperatures could numb the fingers, making your hands less effective.
Wearing heated motorcycle gloves is essential to keep your hands warm and blood circulation free. The gloves are available in many stores, whether online or offline, and it's key to be careful in making the right selection.
I, therefore, did some research and put together a guide to help you make the right decision. Here are the factors to consider before purchasing Heated Gloves Motorcycle gear.
Size
Since a universal sizing chart for gloves isn't available, ensure the gloves set fits you perfectly when trying them out. Consider using a measuring tape to measure the palm area and then from your fingertip to the wrist. The wrist area should be able to extend to make it easy to tuck in the jacket sleeves. This prevents snow, rain, and cold air from blowing in. When making an online purchase, buy the closest size to your hand size, depending on the brand chart.
Power Source
There are two choices to pick from; either battery-powered or wired gloves. Both have pros and cons. The wired gloves are perfect for long distances but could be cumbersome. The battery-powered gloves run the risk of low battery for long distances, but they are easy and simple to put on and take off. Dual heated gloves with wired and battery-powered functionalities are also available and can be handy if you live in cold areas.
Protection
The heated motorcycle gloves are not just for keeping you warm. They should also protect your hands since safety is vital when riding a motorcycle. When buying a heated motorcycle glove, you should check if it meets all the safety standards. They should also have quality materials such as leather which are abrasion resistant. You can purchase thin, heated gloves made to be worn underneath the regular glove for additional protection.
Temperature Controls
Many heated glove brands or models have a switch or button that controls the temperature. The temperatures usually vary significantly with the brand of the glove. You need the gloves to keep your hands warm and not overheat or burn them.
The control buttons should be accessible when riding your motorcycle after wearing gloves. The buttons are key for battery-operated gloves to balance the battery life and heat production. The best tip is always to start from a low temperature because it's easier to increase the heat slowly.
Types
The heated motorcycle gloves are of different types. They include wired, battery-operated, dual-heated, chemically heated, and electrically heated gloves.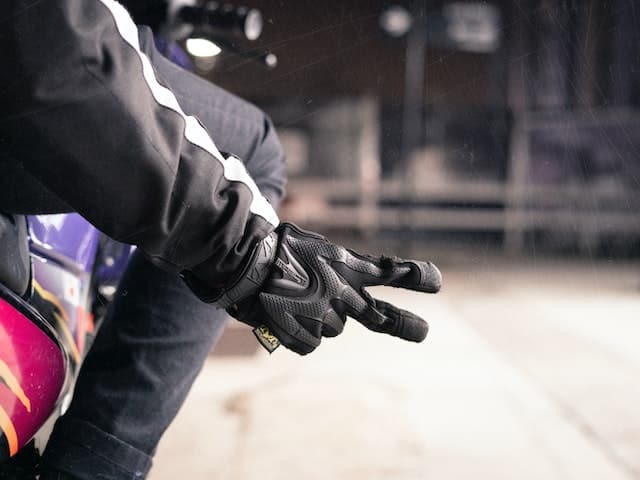 Wired
The wired motorcycle gloves have a wire attachment connecting them to the motorcycle. They majorly operate on 7V and 12V. The pros are that you'll always have the power to heat your hands and produce a huge amount of heat. The con is that they're not portable since you have to tether them to the bike.
Battery-operated
These gloves have battery compartments or pockets as they operate on batteries. Newer models operate on rechargeable batteries. The pro is that they are very portable and relatively cheap. On the other side, the con is that the gloves are bulky. The longer you want them to last, the bigger the battery needs to be.
Dual-heated
These have a hybrid functionality as you can switch between the battery and the wired functionality. They are the best if you like both long and short distance rides. They're costly compared to the others.
Chemically heated gloves
These have pockets that hold chemicals that react when shaken to produce heat. They are relatively cheaper than the others and can last up to 8 hours.
Electrically heated gloves
These do not need chemicals as they have small battery compartments to connect the glove using flexible heated wires. The batteries, however, require recharging. Averagely, these gloves are twice as expensive as chemically heated gloves.
Cost
Working within your budget is essential when looking for a pair of suitable heated gloves. You should always get value for your money. Heated gloves may cost up to thrice the price of non-heated gloves. Additionally, you should check the quality of the pair of heated gloves before buying. Although the pricier, the better, you can always get a glove within your budget.
Check our Guide on the best led headlights for motorcycles
Frequently Asked Questions
Do I need heated motorcycle gloves?
You may need heated gloves in extreme weather, especially when riding in temperatures below 35 degrees Fahrenheit (1.67 °C). A good pair of heated gloves will keep your hands warm and protect them in case of an accident. The gloves heat up quickly within a few minutes, and the warmth spreads gradually to your entire hand. However, you can still use grips in some weather conditions.
How do heated motorcycle gloves work?
The functionality depends on the type of heated glove. Wired heated gloves have wires that run through the gloves to the motorcycle's battery, where they draw the power to heat the elements in the gloves. Battery-powered gloves have battery compartments with wires running from the pack into the gloves to produce heat.
How do you attach heated gloves to a motorcycle?
To connect the wired gloves to your motorcycle's electric system, remove the seat by unscrewing it to reveal the battery. Then, connect the earth terminal first, then connect the other terminals. Next, pass the cable to where it can easily reach the gloves without restricting it. Now fit the harness to the connector and pass it through your jacket to the gloves.
Are heated gloves safe?
Heated gloves have built-in safety mechanisms to ensure they don't pose the risk of shock. They have heating wires insulated and woven into the glove fabric, so they don't come into contact with the skin. Moreover, they are well tested to ensure they comply with all the safety guidelines.
How long do heated glove batteries last?
Chemically heated gloves generally last about 8 hours, while the battery-powered can last up to 6 hours before recharging. But, both can last even longer when on the lowest heat setting.
Final Thoughts
The best Heated Gloves Motorcycle gear ensures your hands receive constant warmth when riding in cold weather. We strongly recommend that you research before buying the product. Our top 7 picks all cater to different needs. We included heated motorcycle gloves that are breathable and durable, including those with secure grips, and generate heat quickly. The Keis G601 12V Premium Heated Touring Gloves is our best overall Heated Gloves Motorcycle. It is made of heavy-duty leather and conforms to the latest European PPE Directive EN 13594:2015. These gloves are easy to use with clear instructions included.