10 Best Motorcycles For Short Women 2023 + New Vs Used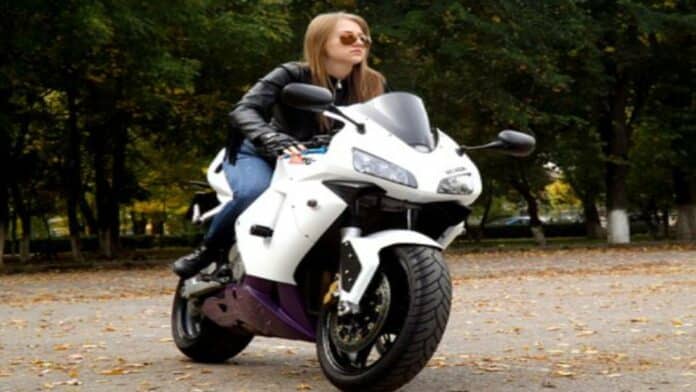 Can short women ride a bike?
Yes, women with short height can ride a bike just like men do. But some bikes can be more difficult to handle than others, especially for those among us who aren't very tall. But don't let your height stop you from riding because there isn't a specific height requirement. You just have to get the best bike for women with short height.
In today's post, we will explore 10 top recommendations that short ladies can consider!
Why a Special Consideration for Short Women?
You might be wondering why we need to specify that some two-wheelers are better for short female riders. Women are, in general, smaller on average when compared to men. Statistically, women riders range in height from about 5 feet to 5 feet 4 and weigh an average of 100 to 170 pounds. 
Men, on the other hand, are about 5 inches taller and weigh more than most women. The 5 inches make a big difference for the inseam, which ultimately makes a big difference for height of the seat.
Apart from the seat's height which is usually lower for short women, short lady riders and experienced riders need a bike that they can confidently control and is lightweight. which also brings smooth and steady ride experience.
Best Motorcycle for Short Women – Top 10 Recommendations
Here are our top 10 recommendations for short lady riders:
1. Harley-Davidson SuperLow
Harley-Davidson SuperLow is one of the most popular bikes ridden by short ladies. This particular model has been around for about a decade and is considered an entry-level machine.
It has a balanced center of mass that is great for experienced rider with smaller bodies. The seat's height is approximately 27.7 inches, which is perfect since short ladies range in height from 5 feet to 5 feet 4. The SuperLow is a hit among ladies because even the shortest lady can place her feet firmly on the ground at a standstill. 
This machine weighs in at around 568 pounds, so it is a little bit heavier but manageable weight. The ergonomic handlebars are slated for comfort.
Main Features
Air-cooled evolution engine
ESPFI fuel system
Staggered, chrome, shorty exhaust
Dual mufflers
Seat height of about 27.7 inches
Road clearance of approx. 3.9 inches
Weighs approx. 568 pounds
Handlebar-mounted electronic speedometer 
2. Honda CBR 300R
The Honda CBR 300R is the brand's entry-level sportbike. It has outstanding sportbike credentials that will fit a short lady. It is narrow, lightweight, and offers Grand Prix styling.
This is one of the best bikes for short ladies which on the other hand also a stylish and fashionable bike.
It's an ideal machine for cruising around town. It is fully customizable with lots of aftermarket support. One of the things that makes this model stand out for short ladies is the narrow design. It is not too bulky, which means it is easier to plant your feet. The single-cylinder engine gives you more control, and it's just going to be a better fit for smaller women riders.
It has a 6 speed transmission that is easy to handle. It is incredibly nimble, and women will have a much lighter touch on the throttle.
Main Features
Liquid-cooled single-cylinder engine
6 speed transmission
Computer-controlled ignition
Broad powerband
Seat height of 30.7 inches
Dead weight of 357 pounds
Fuel capacity of 3.4 gallons
38 mm throttle body 
3. Honda Rebel 300
The Honda Rebel 300 is an entry-level cruiser bikes that is easy to ride. It has a small engine that is great for new short female riders and is definitely a lot of fun to ride.
Another important thing that makes Honda Rebel 300 a great option for short ladies is the low height of the seat. At about 27.2 inches, this bike has one of the lowest seats on the market. If you like to flat-foot in parking lots and at stoplights, then this machine is an ideal pick. Even a 5-foot-tall woman may enjoy riding this bike.
Weighing in at around 364 pounds with a full tank, Honda Rebel 300 is a lot more friendly and fun to ride for smaller people. The low center of gravity is just perfect for short girls. The blacked-out style is any woman's favorite because it allows for self customization and expression. This makes Honda Rebel 300 one of the most desirable choices.
Main Features
Liquid-cooled single-cylinder engine
Full transistorized ignition
Four valves per cylinder
6 speed transmission
Seat height of 27.2 inches
Dead weight 364 pounds
Fuel capacity of 2.9 gallons 
4. Yamaha V-Star 250
The Yamaha V-Star 250 has all the things a short rider needs in a bike. You get an open riding position with the custom-style handlebar.
The V-Star 250 weighs in at approximately 326 pounds. This is great because the weight is manageable for a smaller rider. At 27 inches high, the height of the seat is incredibly low even for the short riders. Low-stepped and plush saddle provide outstanding comfort and easy flatfoot when you come to a stop.
This machine is one of the friendliest starter bikes in the 2021/2022 lineup for new shorter riders. It offers extremely linear torque and power delivery that boost rider confidence without making you overconfident.
Main Features
Air-cooled v-twin engine
Downdraft carburetor
Five-speed transmission
Electric starting
Low maintenance motor
Seat height of 27.0 inches
Weighing in at 326 pounds
Maximum road clearance of 5.7 inches
5. Kawasaki Ninja 400
If you are looking for a bike that is low and is just enough for highway speeds, then you should probably consider the Kawasaki Ninja 400.
Any lady will love the classic Kawasaki sportbike look. It is a very streamlined and aggressive-looking two-wheeler. You will hardly complain, especially when you are a new rider because this machine is fully loaded and ready to go.
At around 30.9 inches, the height of the seat of the Ninja 400 is just low enough to allow a short riders enough control. Weighing in at 366 pounds, this machine is just the right weight for ladies. The 399 cc engine sits on a very lightweight frame that isn't too wide, allowing for easy ground reach.
Main Features
Liquid-cooled parallel twin 4-stroke engine
DFI fuel system
TCBI ignition with digital advance
6 speed transmission
Dead weight of around 366 pounds
Seat height of 30.9 inches
Economical riding indicator
Assist and slipper clutch
Chassis management technology
6. Kawasaki Vulcan 900
The Kawasaki Vulcan 900 is a boulevard-style cruiser that any woman will like at first glance. This is one of those powerful cruisers that a shorter riders can enjoy riding.
With a heavy-duty liquid-cooled V-twin 4-stroke engine and a displacement of 903cc, you get more power and torque for superior riding performance. But this also means the machine is considerably heavy (around 610.8 pounds) and may be slightly challenging to ride for some ladies with smaller body frames.
At 27 inches high, the seat is just perfect for 5 feet to 5 feet 4 riders. The road clearance of 5.5 inches, on the other hand, provides a lower center of gravity that makes it easier to balance as well as handle the bike. You should also expect better aerodynamics with the lower road clearance.
We think this beast can be a very good option for a short riders who are used to motorcycling. But its MSRP may be slightly steep for a tight budget.
Main Features
Liquid-cooled V-twin engine
DFI fuel system
Five-speed transmission
TCBI ignition with electronic advance
Dead weight of about 610.8 pounds
Seat height of 27.0 inches
Road clearance of 5.5 inches
7. BMW G 310 R
The BMW G 310 R is a machine that is uniquely designed to suit a woman's liking on the road. You will experience sportiness, easy handling, and maneuverability.
When it comes to the design, the G 310 R is truly a strong-looking 313cc streetfighter. The minimalistic styling is just what short riders would want. Weighing in at around 361 pounds, the BMW G 310 R is lightweight and easy to handle for riders with small bodies.
The height of the seat, however, is at around 30.9 inches, which isn't too low. But it is just the ideal seat height for short riders to get on and off easily.
Not to mention that the tubular space frame chassis is exceptionally strong in any given direction. You've also got considerably low road clearance for an outstanding center of mass.
Main Features
Water-cooled 313cc engine
Six-speed manual transmission
Electronic fuel injection
Electric ignition
Dual-channel ABS braking system
Seat height of 30.9 inches
Dead weight of approx. 361 pounds
8. Suzuki SV650 ABS
The Suzuki SV650 ABS is one of those aesthetically pleasing bikes for short riders. You've got a solid good chassis and an engine that is peppy and friendly.
With a dead weight of 437 pounds, the SV650 ABS isn't too heavy, which makes it a manageable option for small-bodied ladies. It will not be too challenging to control and handle on the highway or around corners. 
The 30.9-inch height of the seat is just low enough for easy handling of the machine. The 5.3-inch road clearance, on the other hand, improves handling and performance.
The ergonomics provided by this machine are just incredible. It offers a slightly sporty as well as comfortable riding position. Planting both of your feet on the ground isn't going to be a problem thanks to the slim fuel tank/seat junction.
Main Features
Liquid-cooled V-twin engine
Fuel injection with SDTV
Electric starting
Constant-mesh 6 speed transmission
Dead weight of 437 pounds
Seat height of 30.9 pounds 
9. Ducati Scrambler Icon
For those short women who are looking for a blend of innovation and tradition, we think the Ducati Scrambler Icon is a great choice. The new Scrambler is safer, more comfortable, and more contemporary.
The height of the seat of the Scrambler is about 30.6 inches, which is low enough for women with small bodies to control and handle. With a wet weight of 417 pounds, the Scrambler Icon is light enough for most short riders to handle. The road clearance and ground reach are quite reliable.
Another amazing feature that we think short women will like about this model is the Ducati Multimedia System along with hydraulic clutch control and the new handlebar switch.
Main Features
Air-cooled L-twin engine
Electronic fuel injection
50mm throttle body
6 speed transmission
Tubular steel trellis frame
Straight cut gears
Wet weight of 417 pounds
Seat height of approx. 30.6 inches 
10. Harley-Davidson Street 500
Short women looking for a nimble and quick urban riding experience should consider the Harley-Davidson Street 500.
Powered by a 500cc V-twin engine, we think this is a great option for novice riders who want to build their confidence. It provides beginner-friendly power delivery and performance. Ladies, you should expect a smooth response thanks to the progressive throttle.
What makes this machine really stand out is the 28.3-inch height of the seat and road clearance of 5.7 inches. These two unique features will suit most short women because they allow for better control, handling, and performance. The weight, however, is a little bit high at about 514 pounds, but it shouldn't be a problem for most short gals. Harley-Davidson Street 500 has one of the best 500cc motorcycles that a short woman can consider buying.
Key Features
Liquid-cooled V-twin engine
ESPFI fuel system
2-piston floated rear and front brakes
Seat height of approx. 28.3 inches
Wet weight of about 514 pounds 
How to Choose a Motorcycle for Short Women
Here are a few things to keep in mind when looking for the best bike for short lady riders:
Seat Height and Inseam
Seat height is the measurement that extends from the lowest point of the seat to the ground. It is essentially a fairly static figure as far as where that seat is off the ground. You have to think of how wide that seat is because the wider the seat the longer the reach to the ground. You also have to consider how narrow it is as you put your foot down.
Inseam, on the other hand, refers to the length from the underside of your groin to the lower side of your ankle. For ladies with a short inseam, the seat's height of a bike can become a problem. To ride, you will need to get on and off the bike easily and be able to hold it up when you come to a stop.
If you are inseam challenged, you should expect some challenges with some bike types. Adventure and sport-tourers, for example, are known to have high heightened seats, as are many sportbikes and adventure motorcycles. If you have a short inseam, you are not going to feel particularly secure and comfortable on a higher heightened seats. This is so because you will not be able to get both feet on the ground at the same time.
Lower, however, is not always better. A bike with a lower height seat like a cruiser, will not always make your ride more comfortable over longer distances. A seat on any of the typical cruiser bikes needs more leg reach because the seat is wider. This means you have to take on a wider stance.
But you can't know for sure until you sit on a bunch of different types. If you can, the best way to see what fits you as a short rider is to test ride a variety of two-wheelers. 
Modified Motorcycles
You could consider modifying a large bike with aftermarket parts. Lowering kits can change the seat suspension and handlebars as well as the side stand and center stand. The modifications will give you the right ergonomics and comfort.
But you have to be aware of the compromises involved in lowering a bike. The first thing this will do is decrease your cornering clearance. You will not be able to lean the machine over as far as the manufacturer intended.
The best and most ideal solution is to get a bike that has a lower height of the seat from the manufacturer.
New Vs Used Motorcycles
Should you get a new or an old bike, if you are a short woman?
You can only be sure the bike isn't modified (such as a lowered seat height) if it is new. The newest model has features and functionality you want, which might not be available in a used machine. Any defects in the quality of workmanship are covered under the manufacturer's warranty.
You might probably consider a old bike over a new one if you have a tight budget. The initial price of a used machine is normally less compared to when the bike was new. If you know what to look for, you can consider buying a used bike as long as it has plenty of life. But always ensure that the used machine wasn't modified. 
You can also check out these best bikes for women. 
The Bottom Line
We have provided you with our top 10 recommendations. But still, you've got to do a little more tests on your own. We recommend you go to a dealership and try out the bike that you like. Sit on it to see how the machine fits and feels. Try a few models if possible to come up with a more detailed comparison. The best motorbike for short lady should feel comfortable while sitting or standing. Also, the most appropriate machine is one that makes you feel confident and in control at any speed.