The Best Motorcycles for Tall Riders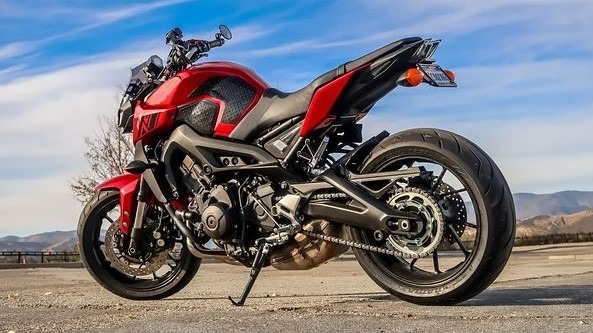 It's great to be tall, and it certainly has a lot of advantages, like if you're a basketball player. But if you're a biker, it won't do you any favors — it is actually a bit of a downer. 
Folks who are taller than average find their options limited when it comes to motorcycles. Riders over 6 feet tall can struggle when looking for a bike that can accommodate their long limbs. That sucks. 
And that is because most companies manufacture goods, including bikes, for average-sized individuals. In fact, most motorcycles are designed and built for individuals between 5'7" and 5'11". Plus, with the average height of most European men being around 5'10", you can see why it's hard for tall people to find the right bike.  
Luckily, there are some adjustments you can make to a regular bike to help you feel more comfortable. You can adjust the foot controls and the handlebars, among other things. But if these modifications are not for you, we suggest that you refer to our roundup of these models we consider the best motorcycles for tall riders. 
Top Pick
Our favorite is Yamaha FJ-09, as it has extra legroom and better suspension for tall riders. And for its price, this motorcycle has strong features that can serve you for a very long time. The FJ-09 uses high-tech components like the YCC-T to give you a memorable and fun riding experience.
Here Are the Best Motorcycles for Tall Riders:
When Yamaha launched the FZ-09 back in 2014, all the magazines went crazy over this beautiful naked bike. And thanks to its agile chassis, snappy response, the FZ-09 became one of their bestsellers. But when they launched a touring version of this model, a true star was born. The FJ-09 came with a tidy windscreen, firmer suspensions, and hard saddlebags. This unit offered all the best features of the FZ-09 but in an excellent package. It has better suspensions and great legroom.
FJ-09 features an 874cc liquid-cooled, 12-valve engine that was derived from the FZ-09. Its engine merges a cross-plane concept crankshaft with high-tech components to create a quick-revving bike. This unit's traction control system guarantees you a responsive throttle feel when riding.
The FJ-09 has powerful, controllable brakes with exceptional braking capabilities. The Anti-Braking System and standard traction control are what have made this bike stand out. This bike's traction control can be toggled off when the bike is not moving. But doing this unleashes a third-gear wheelie capability that has made it quite popular among performance fans. 
Specs
Verdict
Yamaha FJ-09 has high-quality suspension and excellent legroom, which makes it a great option for tall riders.
2. Suzuki SV650
Suzuki lovers fell in love with the SV650 in 1999 when the first model was launched. This iconic bike has experienced continuous improvements while still retaining its sporty personality. Currently, this remodeled bike can now cater to people over 6 feet tall. The 2020 SV650 has a powerful engine that provides great performance with extremely low emissions. This fuel-economic engine is mounted on a lightweight and trim chassis that guarantees you an exciting, sporty ride.
The muffler of the latest SV650 was repositioned on their 2020 version to create ample leaning angle when cornering. Suzuki also added a pair of 4-piston Tokico braking calipers upfront for reliable stopping power. Its unique bodywork is complemented by its cast-aluminum wheels and exposed blue frame. This bike has a unique slim silver body that aids with maneuverability and comfort.
The new SV650 has a low RPM assist setting that adjusts its takeoff speed and low running speed to prevent stalling. Plus, its powerful 654-cc engine is covered by a high-strength steel frame. SV650's engine was engineered to achieve its optimal weight and rigidity using FEM analysis (Finite Element Method). Its L-shaped piston rings reduce its blow-by gas resulting in high combustion efficiency. 
Specs
Verdict
Despite being over 20 years old, the new 2020 SV650 has undergone numerous remodelings that make it perfect for tall riders.
3. Ducati Multistrada 1200
Introduced in 2012, Multistrada 1200 is one of the most successful models manufactured by Ducati. This sleek bike has strongly evolved from its predecessor, which was launched in 2003. This bike comes equipped with a powerful engine that was derived from the 1198 superbikes. Its unique Testatretta L-twin engine has a DVT variable valve that optimizes valve overlaps to help the power arrive faster.
Ducati Multistrada 1200 is one of the most powerful motorcycles in the dual-sport category since it can deliver 150 hp. Thanks to its riding mode technology, this bike can be considered to be four bikes in one. Multistrada 1200 responds perfectly to various riding styles and situations.
Plus, its advanced technology allows users to pick a series of parameters on the screen. You can change its riding mode from city-cruising to sporty riding and from off-road to touring. The 2012 model was designed to allow more rider movement, but it's a bit heavy for some users.
Specs
Verdict
Ducati Multistrada 1200 has four riding modes: Enduro, Urban, Touring, and Sport. It's a highly versatile bike that can tackle a wide range of terrains.
4. Yamaha XSR900
The XSR900 is a powerful bike designed for tall riders who still have a very soft spot for this brand. This bike blends the neo-retro style with Yamaha's engineering to create a unique ride without sacrificing performance. This bike oozes class, thanks to its high-end instrumentation, stepped seat, and exposed aluminum details. Since it was launched in 2016, the XSR900 has evolved into a powerful and versatile bike that will guarantee you an exhilarating experience.
With the XSR 900, performance is guaranteed, thanks to its cutting-edge electronics. This bike is powered by an 847cc crossplane liquid-cooled, 3-cylinder engine based on the MT-09 engine. Its shocks and inverted fork are adjustable, and the ABS is standard. XSR900 is only about $1,000, pricier than the XSR700. But for the extra $1,000, you get more sophisticated technology, extra performance, and another cylinder.
This bike has a powerful sportbike braking system that is backed by a reliable ABS. Plus, its narrow aluminum frame gives it a sport-oriented geometry for nimble and superlight handling. Its adjustable suspensions allow you to adjust your bike to match any road condition and your personal preference. 
However, a disadvantage is that the fuel capacity is on the low side.
Specs
Verdict
Yamaha XSR900 is a great bike that merges a neo-retro style with exquisite engineering to produce an efficient and powerful bike.
5. KTM 1290 Super Adventure R
When this model was launched in 2014, the concept of Super adventure seemed strange. After all, their KTM 1190 was already a huge bike with 150hp and dual-sport standards. So why did they need a Super-Sized bike? Well, KTM designed this bike specifically for tall riders. This powerful ride can tackle a wide range of terrains while providing maximum comfort. The super adventure R is a highly capable unit ideal for tall riders looking to venture into the backcountry trails that are rarely used.
Thanks to its 1,301-cc engine, this bike can traverse the dunes or take you to work — after all, it is street legal. Its low fuel consumption engine is greener too and meets the EURO-5 regulations. It has a 6-speed PANKL transmission with an aluminum shifting drum that guarantees smooth and faster gear changes.
Its ultra-strong new chrome-molybdenum steel frame has laser-cut tubes and forged elements. This bike's steering head was moved about 15 mm backward to improve cornering and shorten its frame. Its engine is rotated about 2 degrees forward to keep the front part planted on the floor and help with hard cornering.
Designed to be a super off-roader, this bike has a new seat that is padded with high-quality foam for maximum comfort. The bike's unique footpeg allows you to set its comfort level to your preference and height. And this can make a great difference in long-distance adventures. But it is a bit pricier than most bikes in its category.
Specs
Verdict
For a bike designed to handle a wide range of tough trails, this bike can be quite comfortable and easy to use.
6. Kawasaki KLR650
When it comes to dual-sport bikes, the KLR650 is legendary. Even though this model was one of their best sellers, Kawasaki halted its production briefly in 2018 after that year's KLR650 model failed to meet emission requirements. But the new 2022 model promises better fuel efficiency and increased reliability. Nonetheless, the KLR650 is still the most affordable bike on the market.
According to Kawasaki, this bike's new fine-atomizing injector sprays tiny droplets. The fine atomizing injector also works with the oxygen sensor to optimize fuel efficiency and combustion. Its narrower exhaust pipe and revised fuel intake improve its torque characteristics.
Most components have been beefed up on this model to reduce vibration, accommodate luggage and improve handling. Its rear frame is integrated into its mainframe for extra rigidity. For a better steering response, it features a 1.18-inch longer swing arm and a bigger pivot shaft. And unlike some of its previous models, the 2022 KLR650 features an ABS which, though it's a good thing, can't be switched off completely, which can be a tad frustrating in certain situations.  
Specs
Verdict
The 2022 KLR 650 is an improved and more powerful version of the 2018 KLT650. It is powerful, reliable, and still one of the most affordable bikes on the market.
7. Suzuki V-Strom 1000
Suzuki launched this model in 2002 to increase the popularity of their adventure motorcycles. But riders only embraced the V-Strom 1000 in 2014 when Suzuki launched its iconic model. To re-emphasize their leadership in the market, they introduced a newer version in 2018. The 2018 V-Strom 1000 bike is more powerful and features many new technologies. The 2018 V-Strom 1000 bike is a fuel-efficient bike with a heart-throbbing engine that can power you both off-road and on pavements.
This touring bike has a 1039cc engine that delivers the needed performance while meeting the emission requirements. Its pistons are engineered to work with the FEM analysis to attain an ideal weight and rigidity. For frugal fuel consumption, the EFI system uses a ten-hole injector to improve fuel atomization.
This bike comes with many genuine accessories like low-profile seats, heated grips, luggage, and case guards. Thanks to its thin seats, narrow engine design, a rider can reach the ground faster than with most bikes in its class. The Suzuki V-Strom 1000 is a bit heavy for some riders.
Specs
Verdict
With the 2018 V-Strom 1000, you get to enjoy fuel efficiency without sacrificing performance. 
Factors to Consider When Looking for the Best Motorcycle for Tall Riders
Riding a bike is all about comfort, and without this key component, it can be very unsettling and dangerous. In fact, the only way you can get the most out of your riding experience is by getting a bike that fits your height. However, this is easier said than done, especially for tall riders who dislike the idea of modifying a standard bike to fit their size.
Luckily, most motorcycle brands have introduced some high-quality bikes for tall individuals. These bikes are powerful and heavy, so you have to make sure you get the right size for your height. So here are a few factors to consider when buying a bike for tall riders.
Seat Height
Seat height is the distance between the ground and the lowest point of the seat when the bike is upright. This measurement is taken when the motorcycle is on its tires and not on its stand. So you should look for a bike with a seat height of about 33 inches.
The higher the seat, the more comfortable it will be for you. After all, a higher seat height implies roomier proportions and extra legroom. However, this is not always the case. Some cruisers like Harleys have low seats, ape hanger bars, and extended pegs that provide plenty of room. But people still use the seat height to determine if the bike can be more comfortable for them.
The Distance Between the Footpegs and the Seat
Despite having a huge seat height, the distance between the footpegs and the seat also matters. And that is because when riding the bike, your feet will be on the footrest. So make sure you get the right unit that feels comfortable when riding.
The height and design of handlebars also matter when you have long limbs. You should make sure that it's not too low and that you can access all the controls easily.
Conclusion
Finding the right motorcycle for tall riders can be quite challenging since most bikes are made for average-sized riders. Luckily, there are numerous bikes in the market that were designed for tall people. With the above reviews and tips, you can visit the local motorcycle dealership and find the best bike for your height.