10 Best Motorcycle Goggles To Buy In 2023 – Reviews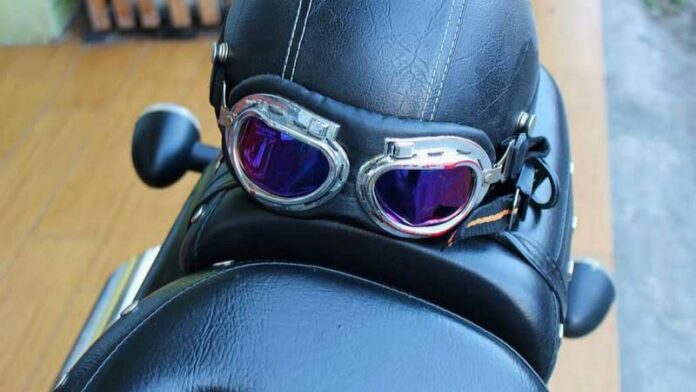 Riding a bike is time-efficient and fun; no one can deny that. At the same time, everyone has to agree that absolute attention is needed while riding a motorcycle.
One second of divided attention can cause the person to lose balance or meet an accident. The easiest way for a rider to lose focus is if something goes inside their eyes.
Given the high speed and dust particles, it's a no brainer that any foreign object can quickly get inside any riders' eyes. That is why they should refer to this best motorcycle goggles article which will fill in all the details they will need to purchase the item.
Why Use Goggles?                                     
The better question is, why are you not using goggles? Dust particles entering your eye while driving at high speed is not unheard of. It is as easy as pouring a glass of water. So, why risk running into an accident if you can cover your eyes from foreign objects.
Moreover, the scorching day time heat is also an issue for bike riders. The glaring sun can easily blur your vision. Goggles can protect the delicate skin underneath the eyes from harmful sun rays and help maintain healthy eyesight.
You might think of using regular sunglass, but you should know that sunglass will not be as helpful as a goggle. So, for your own sake and others, every bike rider should consider using a goggle.
Top 10 Motorcycle Goggles Reviews
As mentioned earlier, sunglasses won't do half as good a job as a goggle. But there are many brands and different types of glasses in the market. The good news is, we have just about the best brands and the best products all in one place for you.
1. HiSurprise 
Getting only one pair of goggles that has one kind of lens might fulfill the purpose of keeping the dust at bay but might prove hazardous at different hours of the day. For example, the same pair of shaded pair might not suit during night time. This is why HiSurprise has the perfect option for you.
With purchase, the user will receive three pairs with three different kinds of lenses. Each lens stands for a specific reason. The user will get a dark shaded lens which is perfect for days when the sun is glaring and at its maximum.
This will comfortably block the light intensity allowing the user to see clearly. There is a yellow lens and a clear lens, as well.
The yellow lens will dim the light intensity but not as much as the shaded one. This will be perfect for the everyday commute. The clear lens is suitable for night time when the need for seeing things is critical. The shaded lens is known as the smoke lens, and they all come together.
These goggles are one of the best riding goggles as they are padded around the eye, which means they will sit snuggly with the face shape. The padding will also prevent minute particles from entering the lens zone.
Moreover, these lenses are UV ray protected and perfectly safe for use in the sun. There are also ventilation spaces for preventing the lens from fogging up.
2. AULLY PARK 
The goggle itself should provide you the most precise view. However, if the lens of the goggle fails to stay scratch-free, it defeats the whole purpose of using a motorcycle goggle. Alluy Park, yet, has a solution to our little problem.
If the lenses can be protected from harsh scratches and shattering, then they will work correctly in providing a clear view to our riders. That is why the glass on these goggles is made from top quality synthetic material which ensures that these retain shatter free.
Multiple tests have been done to prove their resistance, and they came out victorious. The user will get four different lenses for different occasions, and they can be interchanged in the same frame. So, no need to carry three separate structures.
Other than regular lenses, the company offers a neutral gray lens which can increase the clarity of vision and is ideal for everyday use. They also have copper lenses that replace the shaded lens and works for the same purpose.
Changing the lenses is very easy, and it does not affect the padding at all. Speaking of which, the entire eye surface has foam padding for a better fit. The tip of the handle also has padding for a gentle grip. The goggle arms fold with ease and are incredibly flexible.
3. Red Baron
A significant reason one should choose motorcycle goggles over glasses is that a regular glass may not be able to stand the high speed of a bike and fall off and it will also not be effective in keeping the dust afar. However, Red baron can fix all those problems with their rendition of a goggle
The best part of this pair is it has attachable straps instead of goggle arms. The band can ensure that the spectacle doesn't fly off at all. This will allow the rider to hit any bumpy road or ride with the highest speed. The band also has flexible options so that it fits the users head correctly.
The brand offers a sensible deal of two types of lenses, a clear one and a shaded one, both with straps for handles. The clear lens works just fine for everyday use and night use.
However, if the day is a little bit too bright for you, then you can choose the shaded lens. It has enough shade to block the intensity but will allow a clear view. The lenses aren't interchangeable, but they are scratch-resistant.
Equipped with UV protection, this pair truly makes for an excellent goggle and has foam padding. At times, the lens can fog up from the user breathing, and that can be hazardous; for that reason, there are ventilation spots around the padding which ensure that the lens remains clear.
4. Global Vision
One of the benefits of a motorcycle goggle is that they are adequately tinted for a ride-along, unlike regular sunglasses which will cause blurry vision on the go. So, if you are looking for a single pair of tinted goggles, then global vision should be your go-to product.
Among tinted motorcycle goggles, these can compete high as they are just the perfect amount of darkness. The shade on the lens works excellent for scorching sunny days and will provide an easy view.
The rider will no longer have to squint their eyes throughout the journey for clearer vision. This will also help with exhaustion, and the motorist can now drive with more ease.
Some tinted lenses are too dark for night time use. Hence, the riders must switch it up for a clearer lens. However, this lens works just fine at night as well and will not create a dim condition. Besides, if it is a new moon night, a clearer lens is always safer.
The goggle is a strap goggle and does not have arms. This means the product will stay put on the user's head, and they will not have to worry about losing the item.
Strap instead of arms also makes the goggles more durable as there is no chance of the product to break apart. The lens itself is also shatterproof and has comfortable padding.
5. All-Weather
A fundamental problem with bikes is that a change in weather can easily create problems for the riders, which is why they always have to carry protective gear which can uphold any weather. If that is the case, their goggles should also be weatherproof, and MLC eyewear manufactures just the kind.
Rain, wind and hail storm will not call before arriving, and if it comes mid-ride, it will surely mess up your goggles. However, this product can stand up to rain and wind with ease as it lets the water drip right off the surface and allows no water stain marks.
This means, there won't be any water spots even if you let the goggle dry without wiping. However, it is always wise to clean the lens from time to time.
This model also offers three different lenses for a different purpose. There is a smoke lens for blocking harsh sunlight during the daytime; a clear lens equipped it UV technology for smooth sailing during the night time and a yellow lens which improves clarity and can be used any time of the day.
That is why, these lenses come in separate frames.
Speaking of frames, each one is equipped with air to defog technology that releases the irritating particles that may enter the goggle. This helps in reducing eye irritation as well. The frames are sturdy and comfortable, but also lightweight at the same time.
6. ELIMINATOR GOGGLES
Only a biker knows how difficult it is to ride along a sandy road and keep their eyes open. It is almost impossible with a naked eye which is why they always use motorcycle goggles. However, even goggles cannot contain the minute dust of some sandy places, which is why heavy measures are required.
Easily among the best motorcycle goggles, this model can block the dust from the dustiest streets. If you are residing in a desert zone where a daily commute is becoming troublesome even with regular goggles, then the eliminator goggle should be your pick.
This 1.6-ounce goggle has enough padding to block any dust but has a sound ventilation system for preventing the lens from fogging up. The padding is full of foam which will provide maximum comfort and an excellent barrier between the lens socket and the outside.
Also, the padding is airy, which means, the product is not heavy on the head.
The lens is tinted black for good shade. They are polycarbonate lens which makes the product shatterproof. It also has a scratch-resistant coating. So, sharp dust particles cannot harm the lens. The goggle is a strap goggle and can be adjusted according to the user's comfort.
7. Pacific Coast
By now, all our readers must have grasped the importance of motorcycle goggles. However, sometimes you cannot choose motorcycle goggles over glasses is because your current glasses are prescribed and they cannot fit well in a strap goggle. That problem is now resolved with the pacific coast goggles.
With a broader lens socket, this pair can easily hold the prescribed glasses a user needs to carry. Moreover, the lens will not refract the light or add any distance to the prescribed spectacles. This way, the user can easily use the goggle and not worry about fitting a power lens.
Another reason this model is perfect for prescribed spectacles is that it is a strap goggle, which will hold the spectacles properly in place. The straps can be easily adjusted as well.
The belt also has a hook system that allows the user comfortable to wear instead of having to tug the goggle over the head. This also helps retain the elasticity of the straps.
The lens on this model is a silver smoke lens and provides decent sun blocking. It is a light tint that makes it wearable for night time too. The polycarbonate lens will not shatter easily and is also UV ray protected.
8. JAMIEWIN
Part of the reason people love motorcycles is because of coolness. It's as if the symbol of youth and freedom. To match that spirit, you obviously cannot settle for an ordinary-looking goggle; you need the Jamiewin goggle.
Furthermore, the main attraction of this pair is the cool design and frame it offers. It has camo printed coating all over the frame which puts the structure in the funky radar. It is also big to make sure that it gets seen. Not to worry about the size as the material is lightweight and flexible.
The goggle is a strap version and large a big band around the head. The band itself is also printed in camo to match the frame and ties in the whole look. Since the goggle has a wider lens socket, it can fit regular spectacles if the user needs it.
Another cool aspect of the product is the lens shade. While tinted from the inside, it shows spectra of 12 colors on the outside. This will not affect the rider's vision at all. The spectrum is visible to other people.
It is also fantastic for outside sports, and sports bike as it has an excellent padding system doubled up by starch-free ventilation.
9. Bobster Cruiser
Some territories are filled with dust particles, especially if it's a desert area. Mild sand storms and dusty roads are almost a natural phenomenon. For such places, a goggle with excellent ventilation is a must. Only the best goggles can provide such protection which you can get from the bobster cruiser.
This pair has interchangeable lenses for both daytime and night time. So, only carrying the lenses will do. This saves space on the motorcycle tank bag and reduces the chance of breaking another frame. Changing the lens is also very easy.
The lenses offered by this brand are clear and shaded. The shaded lens known as the smoke lens can block harsh UV rays during the day time and also dim the light intensity. As a result, the rider can drive with open eyes. The clear lens is suitable for night time as it will allow the rider to see clearly.
Also, Ventilation is a key feature here, where there are slits that open in the goggle. This allows easy passage of air and prevents the lens from fogging up. The slits only allow passage of air; it will not let the dust settle inside the goggle or hamper vision.
10. CRG Sports
Not all bikes look modern chic; some have a rustic vintage vibe to them. You might call them the collector's piece, and you must have that piece of glorious engine. However, taking it out for a spin and pairing it with a dull-looking goggle will not do. What you need is a vintage pair.
CRG sport is here to provide you the exact pair you want. With leather-covered frames and steel adorned lenses, this pair truly embodies the vintage vibe; it is also available in several styles and shades.
It is not only fashionable but also functional as it has a tinted lens that protects the eye from harmful UV rays and allows you to ride in style in broad daylight. The tint on the lens is not the typical black; it is silver.
The frames are ABS raw frame which will not break easily. The padding on this pair is made of sponge, and it is one size that should fit all. Although it is vintage, it is CE certified, which means it is perfectly safe for use while driving.
Things to Look for Before Getting One
Referring to a motorcycle goggle review is essential because you need to know what differentiates a goggle from regular sunglass and exactly which features will be suitable for you. Here are some key features that you should look for.
Lens
A primary feature that will matter while choosing a goggle is the lens. Some brands offer sets of goggles, and they include various lenses. Most commonly a clear and a smoked lens are available. However, there are also yellow tinted lens and neutral gray lenses which improve the vision, thus provides a safer experience.
Each lens has a different agenda, but mostly they differ based on day time and night time. So, if you reside in a place where the sun is too bright, you better load up on a shaded lens, and if you're a night time rider, then a clear glass should work just fine.
Frame
There are different types of structures on the market. Based on the user, the frames can change. Some frames are funkier, while others are sober. But the critical difference is whether the goggle has arms or straps.
If the rider needs maximum support and grip, then a strap goggle will be safest for them. Be sure to look out for adjustability and elastic pull. Most goggles have arms, and the rider should check if the arms are sitting correctly.
Protection
One of the primary reasons why you ought to choose motorcycle goggles over glasses is because of the protection it provides. All the best goggles are UV protected and will provide a barrier between the harshness of the sun and your delicate skin.
To ensure that dust particles do not enter the goggles, they are fitted with foam padding. You should also look for a proper ventilation system in your goggles. Otherwise, the lens will get foggy and disrupt your vision. You should look out for motorcycle rain goggles if you stay in a place where it rains a lot.
Durability
As the goggles will be used against nature's harshness, they should be able to endure it. Some products are flexible and have easy frames. If the user is a heavy-duty worker, they should go for flexible frames. They should also check whether the lenses are scratch free and have a proper scratch-resistant coating.
Check our guide on the best motorcycle storage shed
Frequently Asked Questions
1. Can the goggles be used inside a helmet?
Strapless goggles can be used inside a helmet.
2. Can the shaded lens be used for night time?
If the tint is not too dark, then it can be used for night time.
3. Are strap goggles more secure?
It depends on personal preference, but strap goggles stay tight.
4. Are these products UV protected?
The goggles are equipped with UVA or UVB protection
5. Can they be used for scuba-diving?
No, these products cannot be used for activities underwater.
6. Will the goggles get foggy?
If the goggles do not have proper ventilation, then they will get foggy.
Final Words
Why take the risk of meeting an accident when all you have to do is get a pair of good fitting goggles. Moreover, our list of best motorcycle goggles will fill you in with every information you might need before making the purchase. So, buy a pair of these and ride safe.
Scott USA No Sweat XI Goggle with Film System
Versatility is the name of the game with the Scott USA No Sweat XI Goggle with Film System. This goggle's strengths are found in three areas I consider to be the most vital in premium off-road eye protection: fit, ventilation, and visibility.
Let's take a look at fit. The strap system is outstanding. The strap attachment system ensures that the goggle seals properly. The multi-layer no sweat face foam seals out dirt effectively, and wicks away moisture. The only element of fit that is marginal in the XI goggles is their height. The design will be a very tight fit in small helmet face openings.

On to ventilation. The XIs incorporate a ventilation visor on the top of the frame that utilizes elements of Ram Air technology. This system keeps air moving in the frame which is the key element in sweat reduction and anti-fogging. Fogging is also reduced by the anti-fog coated Works Lexan lens.

The ability to shed dirt and mud in adverse conditions is another strength of the Scott USA No Sweat XI Goggle. First there is a film system that is a ready-to-use with an anti-stick lens and Works canisters installed. Secondly, there are also factory installed Works Hole Shot tear-off pins. The goggles come with 2 rolls of film, 6 holeshot tearoffs, and 1 mudflap.