Best Motorcycle Seat Pad for Long Rides – Reviews 2023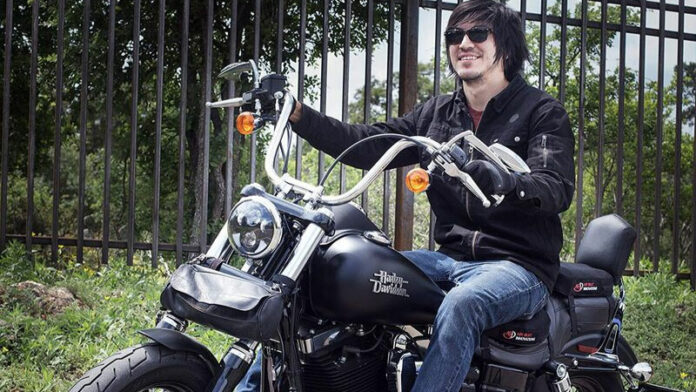 One of the first things we want to do after getting a new bike is to take it out for a long ride. It is an unforgettable experience that is integral to all motorcycle owners. However, the stock seat can easily ruin the entire journey.

You cannot rely on the seat alone to carry you through long journeys. They are not comfortable enough. Prolonged usage brings for a ton of discomfort and health issues that you do not want.

Therefore, getting the best motorcycle seat pad for long rides is vital for comfortable riding experience. These are fitted on top of your bike's seat to add extra comfort to your trip. It even saves you from investing in a new motorcycle seat entirely.

We have put together a list of some of the best seat pads you can find in the market. Each entry will come with a comprehensive review, so you get to know every little detail. Once you are done, you will practically become an expert, prepared to make the right decision based on what you need.
The problem with the seats of motorcycles is that they were designed to fit the bike, rather than you. So, even if the seat looks incredible, it might not feel as comfortable as you would like.

Of course, there are options to replace your bike's seat entirely for something more comfortable, but a seat pad provides the same, if not more, comfort while costing much less.

These pads are built with numerous soft materials to perfectly accept the rider; making them feel at ease and welcomed. They employ material like gel, foam even sheepskin to make the seat more comfortable. As a result, they are easy to sit on and eliminate the detrimental effects of prolonged sitting.

All the detrimental effects are inflicted due to the direct interaction between the many pressure points in your pelvic region and the motorcycle seat. The seat pad acts as the boundary between the two. So, they need to be capable of handling both the bike seat and your pelvis.

Thankfully, the previously mentioned materials do an excellent job of supporting your entire body. None of the vital pressure points like your tailbone and pelvis are triggered. As a result, comfort is drastically boosted, and you become capable of riding long distances without pain and discomfort.
Benefits and Types of Motorcycle Seat Pads
Motorcycle seat pads are designed to keep the rider's body properly situated while riding. The seat pads provide comfort and support for your backside and legs while riding. In addition, it also helps to reduce fatigue and discomfort while riding.
If you want to endure long motorcycle rides in less pain, don't overpay by purchasing an expensive seat pad. Here's how to choose the best motorcycle seat pad for long rides that will keep you comfortable and well-protected on your ride.
Foam Seat Pads
Foam seat pads are designed to be used with a motorcycle seat cover. They are made of a soft, comfortable material that fits snugly on your existing seat. As it's so easy to install and comes in different styles, a foam seat pad is a great option if you want to customize the look of your bike.
Air or Inflatable Seat Cushions
Inflatable motorcycle seat cushions are a great option if you want to add a bit of comfort to your ride. They're easy to install, remove, store, and clean. A few downsides include their lack of support (unless you purchase an inflatable cushion with a solid core), which can make them uncomfortable over long periods.
Gel Seat Cushions
Gel seat cushions are made from a gel material that cushions your seat. They're durable and can be used on any motorcycle seat. These pads are made in different shapes, sizes, and colors so that you can find the perfect one.
Sheepskin Seat Pads
Even if you don't have sensitive skin and love the feeling of leather on your butt, sheepskin seat pads are excellent. Natural materials can withstand harsh weather conditions better than other synthetic materials. They also keep your thighs warm in cold weather.
Beaded Cushions
Beaded seat pads are a type of motorcycle seat pad. They are typically made of gel beads that are molded into the shape of a saddle. The manufacturers may arrange the beads in patterns, such as concentric circles or straight rows. You can find beaded seat pads in many shapes and sizes to fit just about any motorcycle or scooter.
Best Motorcycle Seat Pad Reviews
There is a numerous amount of options to choose from when it comes to the best. At the end of the day, what people find comfortable is highly subjective. So, read all our reviews to find out which one would be the best seat cushion for you.
1. MadDog GearComfort
One of the key reasons why you should get a seat pad rather than a new motorcycle seat is the price. Bike seats cost a lot, and if you could have an alternative that could work just as well while costing a fraction of the presumed amount, why would you ever invest in a new seat.

In that spirit, Coleman brings one of the most reasonably priced seats pads you could ever ask for in the MadDog GearComfort.

This unit has earned its spot as the first entry on our list due to its affordability and the many features it offers. It employs soft-molded foam to accept all your sit bones gently. The layout distributes your weight correctly while sitting and keeps all your pressure points comfortable.

Its size covers most of the bike seats; giving you more space to adjust yourself with its foam-based comfort. This aspect also protects your seat from damage. It shields the seat from any external threat that may cause tears.

Moreover, if it was already damaged, the more pad can cover it to prevent the damage from getting worse. It stays on tightly to the seat and prevents the tears from growing any more prominent than they already are. The fact extenuates its low-cost appeal.

This is because the unit not only costs low already, it is a very cheap alternative to buying a replacement to an already damaged seat. It even offers comfort on top of the protection; making it an excellent option.

Finally, we should examine how it attaches itself to the bike. It uses a quick-release buckle system that can tightly fasten and remove itself whenever needed. In case you do not need to use it, the pad comes with a small handle at the top for easy carrying.
2. AirHawk Motorcycle
We all have differently shaped buttocks. As such, you will hardly ever find anything that can fit it perfectly. Manufacturers will always try to accommodate the masses and produce seats and pads based on the general shape, rather than a configuration that fits you perfectly.

This is an innate flaw in the entire industry. However, that does not mean that some manufacturers have found a workaround to this issue. Rather than ordering a custom-made pad that would cost ridiculous amounts of money, what about a seat pad that molds its shape based on the user?

As unlikely as that may seem, air-based cushions can adapt to your precise, unique shape, and among them, AIRHAWK's revolutionary unit is one of the best.

To achieve this, you must blow the cushion until it fills up. Afterward, you must sit on it and gently let the air out until you feel like it has perfectly accommodated your form.

With this, you will now have a motorcycle seat that perfectly fits you. It directly contributes to the sheer quality of the seat. You will have a hard time finding a seat this comfortable.

It uses a unique air cell technology that gives it outstanding comfort. There is even a built-in stress-relieving feature that keeps all your pressure points in check without enforcing any excessive duress where it counts. Consequently, your legs feel more relaxed and open; your sit bones feel nuzzled, and your buttocks feel perfectly in place.

The multicellular design adds vibration absorption along with additional comfort. It makes sure that heat does not build up by using open mesh side panels for added air ventilation. With this on, road trips will last longer and stay comfortable.
3. Airhawk R-REVB Cruiser R
For a third out entry, we are returning to yet another incredible unit by AIRHAWK. By now, you should be acquainted with the kind of features this superb brand offers. However, there is a lot more where that came from with this the R-REVB Cruiser.

Firstly, it contains the outstanding adaptive capabilities the previous unit had. Meaning, this unit also employs air technology to adjust its shape and size based on your features.

Also, this mere feature is already enough to consider it an excellent option for your seat as the superb feature is one of the prime characteristics of a great long journey cushion.

Like we said before, the benefits do not end there. This cushion comes as a centre cut-out that acts as a relief mechanism for your buttocks once sat. It perfectly divides each side of your sit bones and uses a tapered transition to drastically improve the comfort by providing significant relief to the tailbone.

This Airhawk unit makes sure that you are covered in all directions; accounting for the position of your legs along with your sit bones. As such, they made sure to decrease the cell height on the front of the seat to place your legs comfortably. The cell geometry is also correctly adjusted to boost airflow as much as possible to bring the air towards you to cool you off.

One of the reasons you can trust this brand is due to just how much care they put into each aspect of their models. A considerable amount of focus is given to the excellent durable polyurethane material this seat utilizes.

Not only is the mesh breathable, but it also has three layers of knit polyester that generate constant air circulation.

The astounding unit will cover all your pressure points, making sure you ride longer and with more comfort. Additionally, the bottom is skid-proof, meaning that it will not slide off on you. With its red vinyl accent, you can count on it to look stylish no matter what bike you use.
4. ButtyBuddy OS2018
If you have not noticed, bike seats tend to be very narrow. They only engage a specific portion of your buttocks while completely ignoring the rest. Naturally, this means that the weight of your entire body is distributed over that narrow space.

Worst part is that that narrow space is where all your vitals are. Your pelvis, tailbone, and groin are all always binder pressure. As a result, it becomes extremely uncomfortable for the rider.

The pressure on these regions is hazardous. It could lead to prolonged pain and discomfort, numbness, and soreness. This has the power to cut your rides short.

Thankfully, ButtyBuddy comes up with a unique solution. They came up with the idea of drastically increasing the space of the seat: giving your buttocks the space it needs to distribute all your weight comfortably.

ButtyBuddy keeps pressure from piling up onto your sensitive regions; providing all the necessary comfort to your pressure points.

It does not just stop at space; the OS2018 provides the highest level of comfort possible. The unit uses closed cell cushions to give it an unthinkable degree of ease while riding.

Furthermore, it utilizes features such as ventilation to keep your buttocks always cool, no matter how hot the weather might be.

All these features together make it such an excellent cushion for long journeys. The even weight distribution keeps all the weight away from one specific region, consequently decreasing joint fatigue, giving you the power to ride much longer.

The additional features such as its superb ventilation, comfort, and portability make it an excellent choice for your ride.
5. Airhawk Cruiser
There is a reason we are returning to Airhawk after introducing two of their excellent models already in our motorcycle seat pad reviews. When it comes to air-based cushions, this brand is hard to beat. Each entry brings something new to the table that makes them an excellent option no matter what you pick.

Of course, like the previous units by this prestigious brand, this unit is also quite costly, but the material and features more than makeup and justify the costs of these spectacular units.

The cruiser employs much of the same functionalities as the previously mentioned air-based cushions. Meaning, this model also employs the incredible air technology system.

To recap, this system allows you to adjust the shape and feel of the cushion based on what best suits you. All you must do is inflate the item, install it onto the bike, and then sit on it. Afterward, gently release the air until you feel like it has reached the perfect level of comfort for you.

Once you have made these adjustments, the seat will feel unbelievably comfortable and drastically easy to sit on. As great as this feature is, it is not the only reason this model made it into the list. It uses a unique design to maximize comfort and provide additional relief.

For instance, the seat has a breathable polyester top and open-mesh side panels that increase ventilation to keep the rider cool from all sides.

The multicellular design absorbs vibrations to keep you still regardless of how rough the roads are; protecting your pressure points as a result. You can rely on it to have your back no matter the distance you travel.

This seat also utilizes a high-quality strap system to keep it steady on your bike. You will not have a hard time installing this onto your motorcycle and maintaining it attacked. Its non-skid bottom makes sure it will always stay steady.
6. Air Motorcycle Seat Cushion Pressure Relief Pad
Air Seat Innovations does exactly what their name implies; innovate. They have a long well-deserved history of holding some of the best and most prestigious bike pads in the entire market. Each model is made with the utmost care and consideration; they all become something to respect, and this unit is no exception.

This magnificent unit takes long term comfort to a whole new level. You can observe just from the shape of its layout that it was meant to be the best of its kind. Each cell is placed and sized precisely to make sure it accepts all your sit bones elegantly for maximum comfort.

Aside from that, the unit utilizes an outstanding cushioning system. It has the power to absorb any shock the roads might offer you, without any sacrifice in comfort.

Whether it be rough terrain, uneven roads, or even the engine, you will not have to deal with uncomfortable vibrations; keeping all your pressure points always relaxed .

So, a significant concern when getting any seat pad is whether it can fit onto your bike. Thankfully, this unit uses a generally accepted shape, especially for large and touring-ready bikes. It also attacked quite effectively with the use of its incredibly convenient straps that are both easy to install and remove.

The brand utilizes its own patented air pocket technology to bring the most comfort possible. This is a level of comfort that is unique to this brand; you will not get the same experience anywhere else. However, once you do, there is no going back.

Each pressure point from the sit bones to the scrotum feels altogether accounting for as they stay relaxed on the seat. Even maintaining this model is easy as the cover is machine washable for easy cleaning. You will hardly find a unit this good.
7. Airhawk Dual Sport Motorcycle Air Cushion Pad
Yes, we are indeed back to discuss yet another Airhawk unit. Can you blame us considering just how many incredible units they push out? However, do not worry, this will be the last entry for this brand, but that does not make it the least great of its fellow units.

This is an excellent combination of two of the previously introduced models of this brand, the Cruiser Pillion and the R-REVB cruiser. It keeps the compact shape of the Cruiser Pillion, while also incorporating the ergonomics and style present in the R-REVB model.

Combining the two, it manages to cost less than the R-REVB while still maintaining some of its most impactful features.

For instance, it incorporates the outstanding cruiser strap. With this on, the tailbone feels completely relaxed; letting you sit for much longer hours without building up too much pain.

The shape incorporates plenty of curves to make it feel even better to sit on. Along with the comfort it offers, your ride times will only grow longer and longer.

Now, we have already stressed the importance of breathable mesh. Without this feature, you are going to have a tough time riding for long distances because of the heat you build.

Consequently, the FA-DUALSPORT makes sure that the cover is breathable to ensure a cool riding experience no matter how hot the day gets.

Now, every good seat must have good straps to keep it bolted onto the bike. A seat pad that loses its positioning is not good in the slightest. The unit's incorporated cruiser straps keep it still no matter how long you ride.

Like the previous Airhawk entries, it also gives you the ability to adjust based on your preference. The narrowed-out shape is excellent for narrow-fronted seats. With all these options open to you, it is hard not to choose such a unique model.
8  Air Motorcycle Seat Cushion Pressure Relief Pad
We return to Air Seat Innovations for our eighth entry. It takes everything that made the previous Air Seat Innovations model so tremendous and turns it into a comfortable and compact package for your ride with a focus to accommodate your passengers.
Moreover, it costs less due to its compact nature; subsequently making it a very affordable model.
To start, let us talk about its strap system. Keeping the ability of the straps is vital to make sure that a cushion can reliably stay in position without shifting. Units that relocate harm your riding increases the risk of accidents and dislocates you from your ideal positioning.
As such, the strap system of this unit is entirely securing; preventing any dislocation that could occur.
It can hold on tightly to the passenger space, allowing them to cruise with you without triggering their pressure points. As a result, this becomes a must-buy for those who intend to go on long journeys with a friend.
It utilizes the air-based technology that gives you full reign on how you want to shape this seat. Using this feature, you can sit on this for long periods as it accepts the shape of your buttocks and caters to its unique shape and size quite well. Consequently, it relieves all your pressure points.
The fact that it is such a good option for passengers places it among the best motorcycle seat pad for long rides if you are traveling with another person. They even have longevity you can rely on. This unit has a manufacturer's warranty in case you receive a defective unit.
However, in the off chance that the unit tears after the warranty are over, there is still nothing to fear. The unit is made from neoprene rubber. This material can easily be repaired in cases of damage and wear.
9. Skwoosh Classic Gel Saddle
We have already talked about quite a few types of cushioning, especially air-based. However, we have yet to discuss a proper gel seat cushion. What better unit to start with than an excellent model from SKWOOSH.
There are a few things this brand focuses on the most. They try to make each of their units lightweight, easy to utilize and lack unnecessary maintenance. As such, you can easily carry this cushion around everywhere you go without worrying about annoying installing concerns.
The patented gel utilizes millions of small air bubbles to provide a kind of ease that no other brand can offer. As soon as you take a seat, you can feel the flexible and relaxed material taking you in. Each second feels nice with the high-tier gel technology.
Its shape is easily one of the features that make this cushion so good. Each curve and dent have a meaning behind it. Unlike narrow seats, these provide plenty of space for your buttocks to distribute your weight on, giving you much more space to sit and leaving you less sore after hours and hours of riding.
Astonishingly, its shape provides an amazing level of air ventilation. It encourages plenty of air circulation, giving you a cool experience throughout the entire ride. The material always stays dry as well for added long term comfort.
It utilizes a very useful cutaway. This gives your tailbone much-needed relief to boost blood circulation; keeping you more active and less numb as a result. Everything about this design is excellent enough to be a candidate for the best motorcycle seat pad for long rides as the comfort never seems to end.
10. Conformax Topper Excel Untra-Flex
For our last entry, we will introduce a hybrid unit that takes the best of two types of cushioning, combines it, and takes it to a new level of comfort you will hardly find anywhere else.

Conformax does not call the brand Comfort for anything. They utilize some of the smartest methods to create an overall excellent model that generates the much-needed relief we all seek.

Let us start by discussing the material combination that makes it so unique. Rather than sticking to just gel or just foam, the model utilizes both in the smartest way possible.

Also, it takes half an inch of Ultragel and another half of Ultrafoam to, as the brand name implies, conforms to your unique features, and offers unparalleled relief.

It is used best on cruiser bikes with intense profiles. The issue with these types of bikes is usually how much pressure it puts on your sit bones. Once you use this, that pressure will turn into pleasure.

The model utilizes a unique design concept called Ultra-Flex that provides both comfort and relaxation.  It encourages a better posture through its rear buttocks protection. This also acts as a protection to your back and sit bones. You will hardly feel uncomfortable with its all-side protection.

You will not believe how secure these traps are until you use them for yourself. They stick onto the seat harder than glue and do not show any signs of movement. This is made possible with its excellent skid-proof bottom.

In terms of air ventilation, it can hardly be beaten. It uses the AirMax-3D cover that drastically boosts rides air ventilation capabilities. It minimizes heat to a staggering degree, making you feel like you are riding on a cloud; it could easily be the best motorcycle seat cushion you can find.
Why Do You Need Seat Pads?
A seat pad is a type of accessory that can be mounted on your bike and help protect the motorcycle seat from wear and tear. For example, if you ride for extended distances on your bike, it's common for the seat to become uncomfortable after a few hours. 
You can alleviate this by using a seat pad. If you have ever sat on one before, you know how much better they make riding feel.
For any motorcycle rider, whether they are commuting to work or going out for exercise, taking their bikes off-road, or just enjoying some time out in nature—there are several benefits to having a padded motorcycle seat cover:
Comfort 
A good-quality pad will add extra cushioning between yourself and the hard plastic surface of your bike's stock seat. The result is more comfort during longer rides and better posture while sitting upright at stop lights/in traffic jams, et cetera, without feeling sore from sitting still too long (which leads me to my next point).
Better Posture  
When you ride a bike for long distances without proper back support, you tend to slouch forward because nothing supports you, but gravity pulls you down towards the earth's center. Slouching forward can cause back pain and other health problems.
What to Look for Before Buying?
You might consider yourself an expert by now after going through all these motorcycle seat pad reviews. However, before you make your purchase decision, there are a few things you need to watch out for. We will go over each one to help you pick out the cushion for you.
The Size and Shape
Probably one of the most vital aspects you need to watch out for. You need to be sure that whatever you are buying can fit the motorcycle you own. Using the wrong one is both ineffective and dangerous.
So, keep the sizes of each model in mind. Check to see if they support the dimensions of your bike, and only if they do, you can consider them a viable option. Remember, motorcycles have different shapes that are best suited for different kinds of design.
Narrow seats work well with narrow and flat seats that work best with flat designs. Some cushions can turn narrow designs and reconstruct them into flat styles. Also, make sure you check whether the seat is meant for a passenger or a rider.
Material
This may be the most subjective entry on this list. This is because everyone has different preferences on the kind of material that fits them best. However, there is a general quality you must look out for no matter what you get.
You must make sure the material of each option you consider is of high quality. Nobody wants a cushion that could easily tear on them, much less something they intend to use for a long time. So, do check the material it uses to ensure its longevity.
The rest is honestly subjective. Whether you like, gel, foam, or air is entirely up to your unique preferences. As such, it is recommended that you check which kind suits you best before you make your decision.
Cover Material
With the primary material out of the way, you will want to check whether the cover is suited to be worthy of the best motorcycle seat pad for long rides.  There are quite a few things you need to watch out for on this front. Mainly, you should go for breathable material.
You are going to sit on your bike for hours on end if you are going for a long ride. As such, they must have the proper ventilation to keep your buttocks cool. Or else, they will end up wet and uncomfortable fast.
On another note, you have to make sure that your cover fits perfectly. An oversized cover can easily ruin the entire experience. Lastly, a good cover always has a non-skid bottom, so make sure this feature is present.
Height
As you have to install the seat pad onto your bike's preexisting seat, it is going to add a decent amount of height. While some might not mind, it might get in the way of many users. So, you should take a step back to examine what you are getting.
Examine how much thickness the model gives you. If it is too much for your taste, try going for something else. On the other hand, if you prefer something taller, you can also go for something tall.
Cushions that use air have a good workaround in that they are capable of adjusting their height based on your preference. Meaning, you can deflate the unit until you feel like you have successfully attained the height you want. So, it is a safe bet when choosing.
Frequently Asked Questions
1. Are these cushions waterproof?
Some are, but quite a few are not. This is probably one of the most concerning specifications of these cushions. Some even go the extra mile to be machine washable while others might need substantial drying to use again once wet. So, make sure you check the manufacturer's specifications to be defined.
2. Won't they increase my height?
Yes, but it usually is not a substantial change. However, some are taller than others which might not fall under your preferences. Read the height section of our buying guide for further detail.
3. How can I know which material is best for me?
The best way to do so would be to physically examine and test out each model to see whether they fit the quality you want from them. If a physical examination is not an option, try to read the unique details and descriptions of each unit to understand the kind of model you want or need.
4. How can I be sure if it will fit my bike?
This needs a thorough examination. Check the dimensional support of your seat and compare it directly with the dimensions of your bike. Make sure you check the manufacturer's descriptions to be 100% certain.
5. Do all of these units have a matching passenger cushion option?
As great as that would be, not all of them have a matching passenger unit to go with it. However, matching is not very necessary.
6: How can I enhance my motorcycle seat for comfort during long rides?
To help prevent chafing during long rides, try wearing padded shorts. To avoid getting tired, take regular breaks to rest your body. A seat pad or cushion can make your motorcycle experience more comfortable overall.
7. What is the most comfortable motorcycle seat for long rides?
The first thing you can do to make your motorcycle seat more comfortable is to get a sheepskin seat pad. The sheepskin will act as a barrier between the hard plastic of your bike and your body, providing comfort over long rides. 
8. What is the best seat cover for a motorcycle?
For long-distance motorcycle rides - whether on the highway or off-road - the Airhawk is an essential tool. It may not be inexpensive, but it's worth the price if you want to ensure your ride is as comfortable as possible and free of back pain.
9. Does sheepskin make motorcycle seats more comfortable?
Sheepskin is the latest trend in bum protection. It's lightweight, flame resistant, waterproof, and antimicrobial. Its warming properties also make an excellent substitute for flame-retardant pants.
Conclusion
We have finally reached the end of this comprehensive review. At this point, there is nothing you do not know about these pads.
So now, it is time for you to go out there and find the best motorcycle seat pad for long rides that cater to your tastes. With the level of knowledge, you have now; there is no way you can go wrong.
See Also: