The Best Motorcycle Tires for Cruisers: Reviews and Buyer's Guide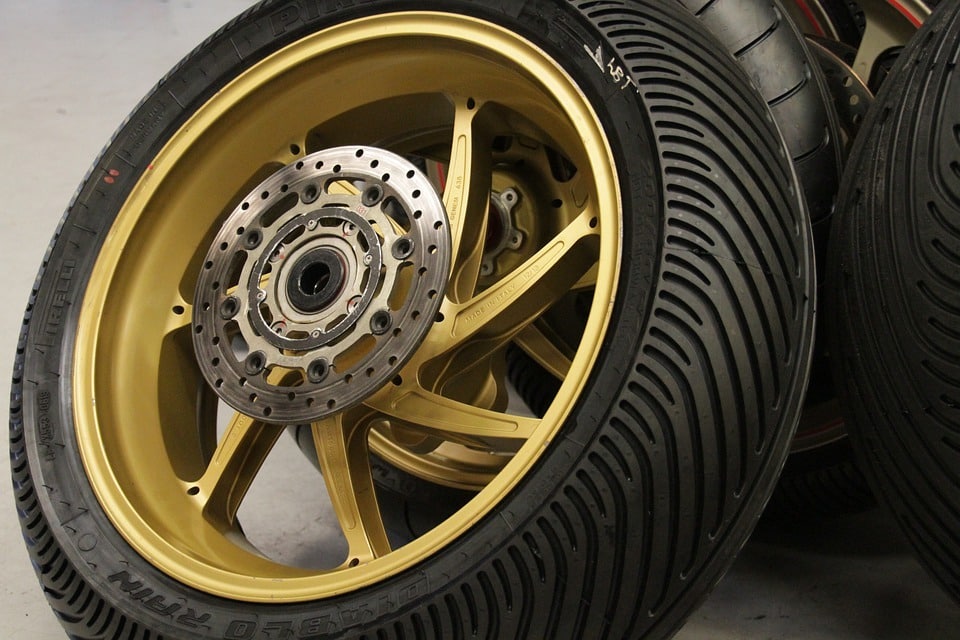 Cruisers resemble the U.S. machines of between the 1930s and 1960s like the Henderson, Excelsior, and Harley Davidson. These bikes' riding position places your hands up and feet forward with your spine leaning back or erected. These are huge motorcycles with loads of torque that stresses the rear tires. And then most of them are modified for even more torque and horsepower, which in turn stress the rear tires even more.
 Considering the amount of load these bikes support, they do need reliable tires.
But when purchasing a cruiser tire, most people look for stability, long mileage, and a high loading rate. Others prioritize internal construction and tread design, while other riders want sharp handling, while others still need good looks more than anything. This makes choosing the right tire model mean different things for different people. 
But we have created the following review of the best motorcycle tires for cruisers that would probably have whatever it is you are searching for.
So let's dive right in… 
Best Overall
Bridgestone Tire Exedra G704
Best Value
Shinko 777 Front Tire
Honorable Mention
Bridgestone M22 Motocross Rear Tires
Top Pick
Our favorite tire is the Bridgestone Exedra G704, as it's a high-quality tire that can serve you for a very long time. Exedra G704 is designed for cruisers only, and it can offer flawless performance on a wide range of roads and conditions.
The Best Motorcycle Tires for Cruisers Are
1. Bridgestone Tire Exedra G704
Bridgestone is ranked among the top players in the tire industry. Specialists and clients trust Bridgestone because it has produced some of the best tires on the planet for years. But with regards to cruisers, this company is relatively new. Bridgestone made its debut in the motorcycle tire for a cruiser in 2016 when they launched their Battlecruise H50 tires. Since then, they have introduced some of the most reliable tires in the market, and Exedra G704 is no exception. Bridgestone designed this tire for Honda's Goldwing professional bikes.
Generally, cruisers make a lot of commotions at very high speeds. Therefore, Bridgestone crafted the Exedra G704 to combat high ranges and speed at a very low decibel. In terms of performance, this tire matches most of its rivals. The Exedra G704 provides great footing control capabilities. This highly durable tire can handle high speeds and cover several miles without any observable wear and tear.
The Exedra G704 is one of the best options for cruisers to deliver flawless performance in all conditions. Bridgestone Exedra G704 is a tubeless tire that offers an improved ride than most options in the market at a great price. But it can only be used with cruisers.
Specs
Brand: Bridgestone

Size: 180/60-16

Rim size: 16 inches

Load index rating: 74.0

Weight: 6 pounds
Pros
Can handle a wide range of terrains

A heavy-duty tire that can handle your cruisers weight

Highly durable

A high-quality tire for its price
Cons
Can only be used with cruisers.
Verdict
Bridgestone Exedra G704 is a high-quality tire that was designed for the Goldwing bikes manufactured by Honda. This tire can handle high speeds and tackle even the worst conditions easily.
Overall rating: 4.7 out of 5
Shinko's front motorcycle tires were designed for cruisers, and they are available in a wide range of sizes. The Shinko 777s are made using a rubber compound that is formulated to offer reliable grip and comfort. Shinko 777 tires have a very high load capacity and mileage, plus they can fit several metric and V-twin cruisers.
This tire's treads are designed to enhance your bike's overall traction irrespective of whether the road is dry or wet. The great traction helps with handling, especially when riding on a wide range of roads. Therefore, Shinko 777s are ideal for riders who are always on the road. This tire was designed to offer high load capacity and mileage thanks to its unique design.
Shinko 777 tires are DOT approved; therefore, they are legal on all American roads. This tire is also available in a heavy-duty option that is reinforced with the carcass. However, many riders have complained that it's not the easiest option to balance when riding.
Specs
Brand: Shinko

Weight: 30 pounds

Rim diameter: 21 inches

Speed/load index: 62H

Overall width: 4.29 inches
Pros
Affordable

Great treadwear rating

Comfortable

It has a great water displacement

It offers an excellent grip
Cons
It is not one of the easiest tires to balance
Verdict
Shinko 777 is a well-designed tire for cruisers that are formulated to deliver great grip and comfort. With a diameter of about 26.81 inches, this tire is ideal for a rim of 2.5 inches.
Overall rating: 4.7 out of 5
Bridgestone M22 is a great tire that is designed to tackle hard terrain. So you can either purchase it alone or with the front one, but this depends on individual needs. The M22 has a four-ply nylon casing construction that enhances its durability, making it the best option for off-road riding. Plus, its unique tread compound is what adds to its even long-life grip.
M22 is a tread knob-shaped tire that is designed to provide traction and stability on uneven roads. This tire fits numerous bikes perfectly, but it's highly recommended for Yamaha and Honda bikes. Bridgestone M22 is the best option for riders who enjoy off-road cruising. After all, you will need more than enough traction and great grip, which is actually what this tire offers.
Bridgestone M22 has a rim diameter of about 16 inches; therefore, make sure it will match your bike before purchasing it. Bridgestone M22 is a high-quality tire that can serve you for a very long time. But many riders have complained that its treads make a lot of noise when turning.
Specs
Brand: Bridgestone

Load index rating: 43

Size: 3.00-16 (rear)

Rim size: 16 inches

Section width: 80

Weight: 6 pounds
Pros
It's a long-lasting tire

It provides great traction

Improved low-speed handling

Ideal for off-road riding
Cons
Many riders have complained that its treads make a lot of noise when turning
Verdict
Bridgestone M22 is a highly durable tire that is designed to handle tough terrain. Its unique tread-knob shape is designed to provide proper traction and stability when cruising on rough terrain.
Overall rating: 4.8 out of 5
Kenda K657 is one of the best all-weather tires on the market that can tackle a wide range of terrains. So it's ideal for riders living in places with unpredictable weather patterns. Kenda K657 can also be a great option for riders planning to vising new destinations. This tire's unique tread pattern is engineered for different weather conditions. 
Kenda K657's tubeless construction aids with handling and you will feel comfortable regardless of the weather. This tire is not ideal for high load-carrying bikes, it's perfect for a mid-sized motorcycle. Kenda K657 is a great option for lightweight sport touring bikes. This tire's tread life can be a bit disappointing, but this will depend on how often you ride your bike.
Kenda K657 is H-rated and DOT approved, which means that it can be used on all American roads. But many people have complained that it produces a loud buzzing sound.
Specs
Brand: Kenda

Rim size: 18 inches

Load index rating: 56

Section width: 100mm

Size: 100/90-18

Weight: 9.9 pounds
Pros
An all-weather option for cruisers

Highly durable

DOT approved

Comfortable
Cons
Not ideal for heavy load carrying bikes

Tends to produce a loud buzzing sound
Verdict
Kenda K657 has a unique tread pattern that makes it a great option for all-weather riding. However, it's not ideal for heavy load-carrying bikes.
Overall rating: 4.7 out of 5
Dunlop D404 front tire comes with an excellent tread compound that brings a balance between mileage and grip. The rear and front tread patterns are engineered to deliver an excellent wet grip and water evacuation, which makes it a great choice for riding on a wet roads. This tire's bias-ply construction delivers great load carrying capability and maximum comfort.
So, you will always experience a smooth ride no matter the kind of road you are cruising. Another crucial thing about D404 is its offset center-groom that provides straight-line stability. With most tires, you have to find out which tire fits a certain rim or bike, but that is not the case with Dunlop D404. And that is because this model is available in a one-size property. This tire fits with any compatible rim.
Dunlop has been producing high-quality tires for years, and Dunlop D404 is no exception. This tire has a timeless and classic design. Plus, it has been one of the best cruiser tires for years. Dunlop D404 is a decent tire with a wide range of features, but some users have complained that it wears out quickly.
Specs
Brand: Dunlop

Size: 130/90-16

Tire aspect ratio: 80

Load index rating: 67.00

Weight: 12.8 pounds
Pros
The only tire in the market that comes with a one-size-fits-all feature.

Provides reliable traction for tackling different types of surfaces and roads.

Well-balanced and stable

Affordable
Cons
Some riders have complained that it tends to wear out faster
Verdict
D404 is the only option in the market that comes with the one-size-fits-all feature. This tire is stable and provides the needed comfort.
Overall rating: 4.4 out of 5
6. Continental ContiMotion Touring/Sport Tire
Unlike most brands that produce tires for seasoned riders, Continental took a different approach. Instead of ignoring the new enthusiasts and rookies, Continental launched this entry-level tire. Continental ContiMotion offers all the features of seasoned riders' tires at an affordable price. This worked perfectly for them since it made people invest in these tires instead of professional tires.
Considering its price, this tire can maintain top performance for a very long time. It can sustain maximum performance and tread for an extended period before it starts showing a sign of wear. Besides its great mileage, this tire also provides impeccable handling and consistent traction on dry and wet roads.
The radial construction of this tire gives it maximum stability for its price range. So if you are looking for a high-quality tire that won't ruin your budget while giving you maximum performance, then you should go for this option.
Specs
Brand: Continental

Size: 120/70-17

Rim width: 120mm

Section width: 120mm

Rim size: 17in

Load index rating: 58

Weight: 9.4 pounds
Pros
Has a very long life

Designed to offer you a smoother ride

Can offer the best traction control in both dry and wet conditions

Affordable
Cons
Treads wear out quickly during the last phase of its lifespan
Verdict
Continental ContiMotion is the only brand in the market that was designed for new riders but still has all the features of professional grade tires at an affordable price.
Overall rating: 4.7 out of 5
Often considered to be the holy grail of motorcycle tires, there are very few brands in the market that can compete with this tire. Ever since it was launched, most riders have purchased this tire just to experience its beauty. And since then, some riders have remained loyal to this brand. After all, Michelin products have been known for their quality for years, and this tire is no exception. The Michelin Commander II is a great blend of classic and innovative.
All Michelin Commander II tires are tailored to match each bike. Instead of making this tire with polyester, Michelin used carcass ply that offers a smooth ride. The handling that comes with this model remains unmatched to date. This is a great achievement especially considering the technological advancements in the tire industry.
Instead of fiberglass, Michelin Commander II features Aramid belts to control centrifugal growth while providing excellent traction control. 
This tire is not as costly as you would expect. But it doesn't perform well in wet conditions.
Specs
Brand: Michelin

Size: 160/70-17

Load index rating: 73

Load capacity: 805 pounds
Pros
Can serve you for over 30,000 miles without a decrease in traction

Offers the smoothest ride

Provides a noticeable increase in braking and cornering than most other brands

Detailed design provides superb steering and handling

Offers the best value for money
Cons
Doesn't work perfectly in wet conditions
Verdict
Michelin is a known brand that has been producing high-quality tires for a very long time. This Commander II is a high-quality tire that does more than just last long — it also helps with braking and cornering.
Overall rating: 4.8 out of 5
ME888 is one of the most beautiful cruiser tires on the market. But you should not mistake this tire as a mere thing of beauty, as its unique design plays a key role in its value. Metzeler has produced some of the best tires in the market that can handle the worst conditions, and this is no exception. This model comes with high-tech looks that feature enough innovation to compete with the top brands.
They redesigned the tread patterns in their tires to provide improved water drainage abilities. And this makes ME808 the first choice for most riders who venture into wetter routes regularly. Plus, it performs perfectly at low and high speeds.
When it comes to longevity, this tire lasts longer than some of the top brands. In fact, it can tackle thousands of miles without showing any sign of wear-and-tear. But it is priced a bit higher than most other brands.
Specs
Brand: Metzeler

Rim size: 16inches

Tire aspect ratio: 60

Load index rating: 74

Section width: 180mm
Pros
It offers great traction control on wetter surfaces

It's quite versatile

It has high mileage capabilities

It can cover thousands of miles without showing signs of wear
Cons
Compared to its competitors, this tire is a tad expensive
Verdict
Thanks to its unique tread pattern, ME888 is the best tire for cruising on wet routes and rainy places.
Overall rating: 5 out of 5
Pirelli has produced several high-quality race tires for decades. Pirelli took everything they learned on the track to produce these high-quality street-worthy tires. This tire's sturdy grip and unique design will keep you comfortable and relaxed while riding your bike. And despite being designed for cruising, Pirelli Diablo Rosso 2 is a racing tire at its core.
This tire has a huge amount of traction that will never let go. And be it on tight corners of straight road, these units stick to the track like glue. Its unique design oozes performance and durability. Plus, its handling is at par with some of the best racing tires on the market, which makes it easy to forgive that its overall life is quite shorter than others'.
Specs
Brand: Pirelli

Size: 150/60ZR17

Rim size: 17inches

Load index rating: 68

Weight: 10.78 pounds
Pros
They offer extreme grip on a wide range of roads and surfaces

It is quite strong and durable

It's the best option for handling wetter conditions

This tire is designed to never slip even when making tight turns
Cons
It has a shorter life span than most brands

The tire takes longer to warm up than most other brands
Verdict
Pirelli Diablo Rosso 2 is a high-quality tire that was designed to tackle wetter conditions. And thanks to their unique design, these tires can keep you safe even when taking tighter turns.
Overall rating: 4.8 out of 5
Things to Consider When Choosing the Best Motorcycle Tires for Cruisers
Cruisers are unique bikes that are designed for, long comfortable rides on paved trails. These bikes position you in a relaxed position and have controllable steering. But with time, their tires tend to wear down. Therefore, every cruiser owner must purchase some new tires for their bikes at some point. With the right tire designed for both wet and dry, hot and icy surfaces, you can travel without worrying about the ever-changing weather conditions.
But purchasing the right cruiser tire can be quite challenging, especially with the many high-quality brands in the market. Remember, the best motorcycle tires for cruisers should be able to support huge loads and last longer. So here are a few crucial factors that you must consider when purchasing new cruiser tires.
Choose the Right Type
By now, I am sure you are wondering, why add this part, and aren't there particular tires that are designed for cruisers? Well, there are many tires on the market designed for cruisers. The good thing about cruisers is that they can use a wide range of tires. But the best option is always the purpose-built cruiser tires. After all, purpose-built cruiser tires are new to the market. Initially, cruisers used other types of tires, including sport and touring tires.
Some riders used sport tires to enhance their bike's appearance, but they were not suitable for cruising. Plus, cruisers are not powerful enough to use sport tires to their full extent. So the best option is always purpose-built cruiser tires which are designed for cruising. These tires are fatter and thinner than sport tires. And they are meant to offer a smooth ride and good grip. Cruiser tires are usually decorated with tire stickers, whitewalls, and custom rims. 
Cruiser tires are the best option if you plan on getting the best out of your bike. And that is because they are designed to deliver performance.
Select the Right Size
Getting the wrong size has many repercussions, and this includes poor grip and traction performance. After all, there is a reason why all motorcycles have recommended sizes.
The best way to avoid problems is to get the right size that fits your bike perfectly. However, this doesn't mean that you shouldn't experiment to a certain extent. Selecting the right size can be quite challenging, depending on your motorcycle. And while you can purchase any type of tire, you have to be very careful when picking the size.
When experimenting, you should stick to certain norms and standards. This way, you won't put yourself in danger. And to get the right size, you must understand the meaning of the code on the side of your tire's treads. Most manufacturers use three methods to state this information. So your tire might have an alphanumeric, standard inch, or metric system.
The alphanumeric is uncommon, while the metric system is the most commonly used. The standard inch system is considered the oldest and is no longer used. The metric system features five components that are normally printed on the tire. So you must know the meaning of each of these codes.
Speeding rate: This code shows you the speed that the tires can handle safely when well inflated and loaded.
Load rating: This shows the right amount of weight a certain tire can handle, and it ranges between the 20s and 80s.
Rim diameter: This is the measure of a rim from one end to the other and is normally presented in inches.
Aspect ratio: This refers to the ratio of a tire's width in relation to its height. The higher this number, the taller your new tire will be.
Section width: This is the width of the treads measured in a straight line. the section width is the number with three digits.
Understanding these components is crucial, but you must pay attention to the size of your rim. The tire you purchase must fit your rim if it's to function properly. Installing wider tires usually affects your motorcycle's overall performance. A wider tire might affect your bike's speed and agility. 
So your best option is a dual-purpose unit. Dual-purpose tires are larger and have unique treads; therefore, they offer better traction/control on a wide range of roads.
Consider the Tire's Internal Construction
Radial Construction
These tires come with reinforced cords that are normally laid at a 90-degree angle. This angle stretches from one bead to the other. And each bead is laid in the same direction as the one installed below it. These cords are normally parallel to each other. This tire also has reinforced belts that are laid between the radial pliers and treads. Most manufacturers make these belts using woven strands of Kevlar, steel, or nylon.
Bias-Ply Construction
The reinforced cords in this type of tire are normally laid diagonally. They are laid between 30-degree to 40-degrees from one bead to the other. When making this type of tire, manufacturers create a criss-cross pattern when laying the cords on top of each other at an opposite angle. And in most cases, these tires have four layers of reinforced cords. For heavier bikes, you will find tires with even ten-ply, which are more durable and stronger.
Learn more about great motorcycle tires here.
Other Things to Consider When Purchasing
Carcass
Another name of the body of the tire that is underneath the treads is a carcass. And the carcass can have either the bias-ply or radial construction. With bias-ply, the belts are at an angle of between 30 to 40 degrees from one bead to the others. On the other hand, radial models come with reinforced belts running between beads across the treads.
Tread
The treads come in direct contact with the road. Therefore it's one of the most crucial factors to consider when purchasing tires regardless of the type of tire you want. Generally speaking, wide tires are ideal for rough roads, while smooth treads are perfect for smooth and dry surfaces.
Other treads are ideal for wet road and weather conditions. But off-road models are designed to tackle numerous types of surfaces.
Bead
Another crucial part of a tire to consider is the bead. The bead is the part that mates with your rims, and it's normally a steel wire that is covered by rubber. The bead must fit perfectly to prevent your wheel from slipping in the tire.
Sidewall
The sidewall is the part of the tire that connects the treads and beads. The sidewall may be a smaller part, but it's very important. The sidewall plays a key role in the load-transferring ability and overall handling. It also helps you figure out the aspect ratio, height, and profile of the tire.
Shorter sidewalls mean stiff sidewalls that flex less. These types of tires offer better turning and handling characteristics. But, they are bad when it comes to bump absorption and mounting. Sidewalls have a key role in suspensions, and they are crucial suspension components.
Conclusion
Cruisers are designed to cover both shorter and longer distances on a wide range of terrains. However, this will depend on the type of tire installed in your bike. Some high-quality tires can tackle both wet and dry roads, while others are designed for tackling dips and bumps. So make sure you get the right type and size that fits your rim perfectly. Therefore, we have prepared the above list of the best motorcycle tires for a cruiser to help you pick the right option.
From our research, we have concluded that the Bridgestone tire Exedra G704 is the best option available. It is a high-quality tire that can handle a cruiser's weight perfectly. This tire can tackle a variety of terrains and serve you for a very long time.