The Best Motorcycle Tires Review and Comparison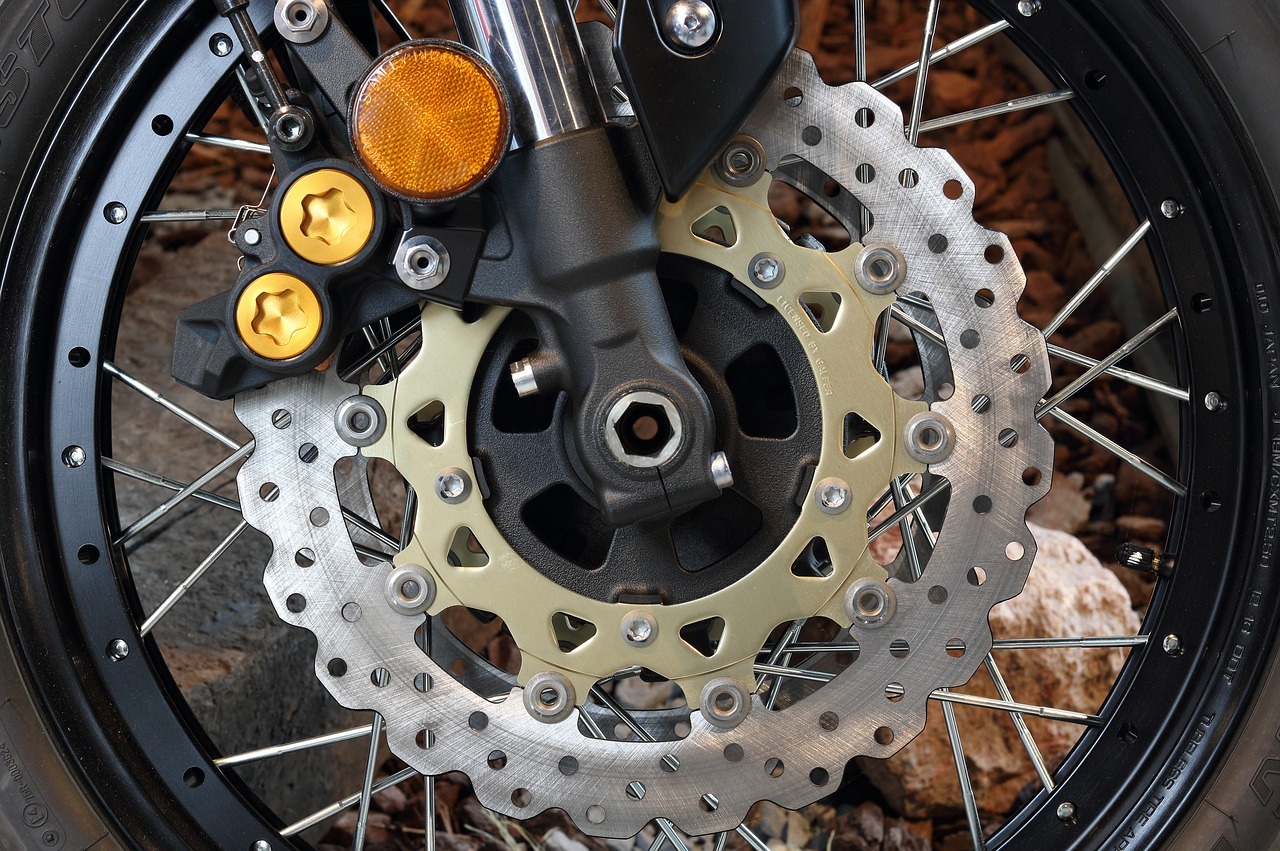 A great way to boost the performance and mileage of your bike is fitting it with the best motorcycle tires the market has to offer.
You need to choose tires that will give you the traction, comfort, and mileage you need for a variety of weather conditions. I suggest you team up with the safest, longest-mileage tires you can find. The highest performing models should feature a high-quality compound and heavy-duty tread pattern.
There are way too many motorbike tires on the market and you probably don't know what works best with your bike. No need to worry, we've got some outstanding recommendations that will help you cruise comfortably into the New Year and beyond. 
Best Overall
Dunlop D404
Best Value
Continental ContiMotion
Honorable Mention
Pirelli Angel GT
Top Pick
Dunlop D404 Front Motorcycle Tire is our top pick. This bias-ply constructed tire delivers unmatched water evacuation and wet and dry grip. With an offset center groove, the tire guarantees the best straight-line stability and handling. You've also got an expanded size range that fits a wide variety of cruisers and older bikes.
Here are Our Best Motorcycle Tire Reviews:
1. Dunlop D404 Front Motorcycle Tire — Best Overall
Dunlop D404 is a high-quality motorcycle tire that embodies the essential feel and looks you expect to get from custom tires. 
Specs
Tubeless

Excellent tread pattern

Bias-ply construction

Offset center groove

H rated for speeds of up to 130 mph
The D404 is a value price front tire that is not going to break the bank. I truly appreciate the fact that it is manufactured in a huge variety of sizes that are going to work on modern cruisers and classic bikes alike.
The tire is H rated, which means it is approved for the fastest speeds of up to 130 miles per hour. It comes in standard sidewalls as well as white sidewalls.
The D404 has a very innovative siping tread pattern that is specifically designed to deliver the best water evacuation. The tread compound provides superior grip power and mileage. The offset center groove; on the other hand, guarantees excellent straight-line stability. 
It features a bias-ply construction, which is great because it offers a smooth ride and it's capable of delivering outstanding load-carrying capacity.
Pros
It fits old classic bikes just fine

Has a superior load-carrying capacity

Siping tread pattern improves water evacuation

H rated for faster speeds of up to 130 mph

It provides excellent straight-line stability
Cons
Verdict
D404 has an expanded size range, making it a great choice for most cruisers. Even though it is not recommended for Harley-Davidson bikes.
Overall Rating: 4.9
2. Pirelli Angel GT Rear Motorcycle Tire — Best in Class for Grip and Mileage
Angel GT from Pirelli is the perfect model for long road tours with a passenger and side bags. It is designed for mileage, stability, and safety on wet roads.
Specs
Extended mileage sport

W rated for speeds of up to 168 mph

Integrated with Bi-compound formula

Reinforced 2-ply carcass

Tubeless
This sport touring design is engineered to work across all spectrums in terms of dry and wet performance. Pirelli classifies this model as a sport tire built for extended miles. So, if you are a hardcore sport biker, you are going to get more lifespan out of this tire.
Angel GT has an aggressive tread pattern that is made up of elongated grooves stemming from the center moving towards the sidewalls on both front and rear. The grooves are going to give you superior wet grip traction and water evacuation. These will even get you through snowy roads in the winter. I appreciate the integration of tread wear indicators on the tire's circumference that tells you exactly when you need a replacement. 
The construction is integrated with a Bi-compound formula that is more silica charged for better wet and dry grip. Another good thing about this model is the low rolling resistance that reduces energy loss.
But here is the thing, Angel GT is a little bit expensive.
Pros
Extended mileage is guaranteed

The heavy-duty bi-compound formula improves the lifespan

W rated for super-fast speeds of up to 168 mph

Elongated grooves improve wet traction and water evacuation

Tread-wear indicators inform you when a replacement is needed
Cons
The price is slightly high

Only four sizes are available
Verdict
You should look no further than the Angel GT from Pirelli if you are after a model that's built for longer distances and a wide range of usage conditions.
Overall Rating: 4.9
3. Continental ContiMotion Sport Touring Motorcycle Tire — Best Budget Price
This is a great option for the entry-level market that provides reliable and safe feedback on both wet and dry roads.
Specs
Outstanding radial performance

Steel belt construction

Polymer compound

Force-oriented tread pattern

W rated for speeds of up to 168 mph
This is a sport-touring tire, which is great because it has an open tread design for superior water evacuation and wet weather traction.
It comes with a zero-degree steel belt construction. The steel-belted radial does a great job of holding the treads evenly and firmly on the road when the sidewall flexes. This makes ContiMotion more stable and does a better job of absorbing impacts on the road. The tire is also capable of maintaining its shape at higher speeds.
What I particularly don't like about this model is the fact it is a little bit stiff and has limited mileage.
Pros
It is a budget-friendly sport-touring model

Has a large contact patch for superior grip and speed

Great radial performance and impact absorption

Has a reduced tendency to react to road irregularities

Delivers decent water drainage and wet traction
Cons
It may not deliver the highest mileage

The tire is a little bit stiff
Verdict
The zero-degree steel core construction combined with the unique contour allows quick, predictable handling and turning. But it may not be the most long-lasting.
Overall Rating: 4.6
4. Bridgestone Exedra Max Front Motorcycle Radial Tire — Best for Straight Line Stability
Get dignified and cool cruising with Exedra Max from Bridgestone. It's time you enjoyed long and comfy highway touring.
Specs
Belt package construction

Integrated rubber compound

Tubeless

Street tread pattern

W rated for speeds of up to 168 mph
Exedra Max from Bridgestone comes with a belt package construction, which is great because it improves the rigidity of the tread area. This unique design increases fuel-efficiency and puncture-resistance, and minimizes distortion. You also get good linear handling even for heavy motorbikes, allowing you to do a lot of long-distance touring.
It features a specific rubber compound that was carefully selected for Cruiser applications to provide long mileage. The street tread pattern with a creative center groove enhances water evacuation, while the angled side stripes direct water away from the center of the tire.
What I don't like about Exedra Max is the fact that it lacks tread wear indicators.
Pros
The belt package construction is highly rigid

Good linear handling for long-distance touring

Heavy-duty center groove improves water evacuation

Angled side stripes direct water away from the center

Wide tire profile offers a steady footprint and reduces fatigue
Cons
Lacks tread wear indicatorsQuality control may be an issue with some models
Verdict
The optimum compound and belt package construction make Bridgestone Exedra Max an ideal choice for cruising on wet and dry surfaces.
Overall Rating: 4.8 
5. Shinko 777 Cruiser Blackwall Rear Motorcycle Tire — Most Available Sizes for V-Twin and Metric
Another impressive model for the metric and v-twin Cruiser market. It provides higher load capacity and mileage.
Specs
Tread compound design

Reinforced carcass

H rated for speeds of up to 130 mph

4 or 6-ply rated

Aramid belted
The tire has a reinforced carcass with either four or six-ply ratings, providing a higher load rating for stability and a great ride. It is available in black wall applications in sizes to fit the most popular metric and v-twin models.
The rubber compound is expertly designed to offer maximum grip, traction, and comfort. The tread design of the Shinko 777 features grooves and functional siping for enhanced traction in dry as well as wet riding conditions. The superior traction gives you confidence when cornering, braking, and accelerating.
Another good feature is the aramid belted design, which is great it provides a good load capacity, better thermal conductivity, and more stability.
But here is the thing bikers, this model lacks tread wear indicators and it is also possible to receive a model with design issues.
Pros
Grooves and functional siping improve traction in wet conditions

It is aramid belted for improved load capacity and stability

The reinforced carcass guarantees a planted feel and stable ride

Rubber compound provides higher mileage

Allows for easy cornering, braking, and accelerating
Cons
Some models may come with design problems

It lacks tread wear indicators
Verdict
Unleash the handling and maneuverability potential of your Cruiser with Shinko 777.
Overall Rating: 4.8 
6. Michelin Pilot Activ Motorbike Tire — Best Resistance to Wear and Tear
Pilot Activ from Michelin offers a superior standard for bias-ply motorcycle tires. It provides twenty percent greater tread life than conventional models.
Specs
Bias-ply construction

Street tread pattern

H rated for speeds of up to 130 mph

Can be tube or tubeless

Black sidewalls
This heavy-duty tire features powerful black sidewalls, which is great because they guarantee steady rides.
It has a bias-ply construction that flexes easily to produce a cushioning effect that's very comfortable when riding. This construction has a higher load-carrying capacity. You get excellent traction when cruising in a straight line and at slow speeds. The compound and design help you adjust to different terrains.
The unique tread pattern supports self-cleaning. The grooves tend to release dirt and mud off the road, allowing for a good grip and top performance throughout the tire's life.
What I don't like; however, is the fact that the bias-ply tread tends to squirm more and does not shed heat more quickly.
Pros
It flexes easily, allowing for smoother rides on rough roads

Great traction in a straight line and at low speeds

The unique tread pattern is self-cleaning

Heavy-duty sidewalls are more resistant to punctures

A wide range of sizes are available for popular Cruisers
Cons
The treads may squirm excessively

It may fail to shed heat more quickly
Verdict
The compound and design of this tire adjust easily to the terrain, making it a great choice for touring on different surfaces.
Overall Rating: 4.8
7. Metzeler ME888 Marathon Ultra Front Motorcycle Tire — Best Tread Life
Metzeler ME888 is a custom-designed model for heavy touring motorcycles. It delivers outstanding tread life performance and handling.
Specs
Best tread life performance

New compound technology

Good high and low-speed handling

Heavy-duty white sidewalls

H rated for speeds of up to 130 mph
ME888 is uniquely shaped to provide a larger contact patch of about fifteen percent larger to improve dampening. This ensures the tire offers superior handling and accepts a higher load as it is rolling down the road.
The new compound is integrated with silica, which is great because it improves wet grip and reduces rolling resistance. The tread grooves channel water away from the center to keep the tire from hydroplaning. Metzeler included bridged gaps on the tread pattern to keep the tire from flexing excessively.
What I don't like is the blue protective film that may fail to come off.
Pros
The new rubber compound is longer wearing

The deeper tread pattern provides superior water evacuation

Bridged grooves prevent excessive flexing

Delivers outstanding low and high-speed handling and stability

Has superior puncture-resistance
Cons
The blue protective film may fail to come off

It is possible to receive a model with poorly designed grooves
Verdict
Metzeler ME888 is a great choice for heavier bikes. It guarantees the best low and high-speed handling and stability.
Overall Rating: 4.8
8. Kenda Kruz K673 Motorcycle Rear Tire — Best Tire for Larger Bikes
Have you been looking for a DOT-approved motorcycle street rear tire for your larger bike? Look no further than Kruz K673 from Kenda.
Specs
Deep wide grooves

Heavy-duty rubber compound

Tubeless construction

Bias belted casing

Numerous sizes available
This tire is designed to meet the needs and looks of the ever so popular Cruiser market. It is constructed of a unique rubber compound from Kenda that offers higher mileage and all-weather traction.
It comes with a bias-belted three by two casing design that improves handling and high-load capacity. This construction reduces the dynamic deformation that is usually caused by centrifugal forces. The front and rear tread pattern; on the other hand, has deep wide grooves for superior wet weather cruising that you are looking for.
You should also know that this motorcycle tire is H rated for speeds of up to one hundred and thirty miles an hour and it is DOT approved.
But there is a possibility of receiving a tire that is deformed and it is a little bit massive for light motorbikes.
Pros
Rugged rubber compound offers a high loading capacity

Deep wide grooves provide superior wet condition traction

Revolutionary tire profile improves cornering performance

It is H rated and DOT approved

Many popular sizes are available
Cons
The tire design may be massive for light bikes

It is possible to receive a deformed model
Verdict
This is an all-around great performance model that comes highly recommended for heavy Cruiser motorcycles.
Overall Rating: 4.7
9. Michelin Commander II Radial Tire — Best for Maneuverability
Michelin Commander II offers a superior standard in Cruiser tire maneuverability, handling, stability, and longevity. 
Specs
Radial construction

A radically different tread pattern

Amplified density technology

V rated for speeds of up to 149 mph

Street tire type
Commander II from Michelin is specifically designed for the Cruiser market. Whether your motorcycle is metric or American, this tire is proven to last twice as long as its competitors.
This model features amplified density technology, which is great because it gives the tire an exceptionally rigid and highly dense casing. This provides you with increased feedback, superior maneuverability, and improved handling. Square wire beads are used to improve rigidity in its structure. Aramid fibers help reduce weight while increasing strength and stability.
The longitudinal tread pattern is innovatively designed to provide excellent water evacuation for superior gripping on wet roads. A premium sidewall finish; on the other hand, gives your bike a clean appearance.
Pros
Longitudinal treads disperse water more quickly

Provides amazing maneuverability and handling

Designed for the long haul and all seasons

Square bead wires improve ease of installation and casing rigidity

Aramid fibers reduce weight and improve stability
Cons
It is possible to receive an older dot number

It has only been tested for cruisers
Verdict
If you have a Cruiser motorcycle, you should look no further than the Commander II from Michelin.
Overall Rating: 4.9
Things to Consider When Looking for Motorcycle Tires
In this motorcycle tire comparison, we have tires for street bike riders and sport-touring riders among others. But none of that matters unless you know which tires are proper for your motorcycle.
The first and most important guide to choosing the motorcycle tires is always your owner's manual, which you got when you bought the bike. If you didn't, you can find it on the manufacturer's or brand's website online. The manual is going to tell you the construction, size, speed rating, and load capacity of the tire you need. You can follow those recommendations.
I will not presume to tell you what you should do with your bike. It is your motorcycle and you can put the wheels you desire the most. But I want you to get the best in terms of fitness, construction, and mileage. As such, I have several very important guidelines for you to follow if you are going to deviate from the manufacturer's instructions.
Size of a Motorbike Tire
You may look at your bike and imagine that you could put a wider tire that would look exceptionally cool since you've got a lot of space between the forks. But the thing is, whatever tire you can fit on your motorbike might not provide the best ride out on the road. That's because as the wheel is rotating and leaning into corners it is going to change shape quite a bit, causing problems for you.
On the best motorcycle tires, such as the ones in my motorcycle tire reviews, you will find labels with a bunch of numbers like 160/60 R 17 69 H. You can also find such numbers on the sidewalls.
What does all that mean? The 160 in the label stands for the section width and the 60 stands for the aspect ratio (denotes the height of the tire). The width is the measurement across the tire in millimeters, while the height is measured from the uppermost part of the tread to the top of the sidewall.
The R denotes Radial Tubeless, which is one of the most popular tire construction found in metric and v-twin motorbikes. If the tire size label has no R, then you have a bias-ply or bias-belted tire. After the R, you have a two-digit number that usually ranges from 16 to 21. This number represents the diameter of the rim in inches.
The next two-digit number in the label indicates the maximum load rating of the tire. The last letter on the label indicates the maximum speed rating of the tire. Motorcycle tires rated S and T are among those that support the fastest speeds. It is always advisable to buy a tire with the recommended speed rating, but a larger speed rating will not damage the performance. You may have to sacrifice a bit of comfort.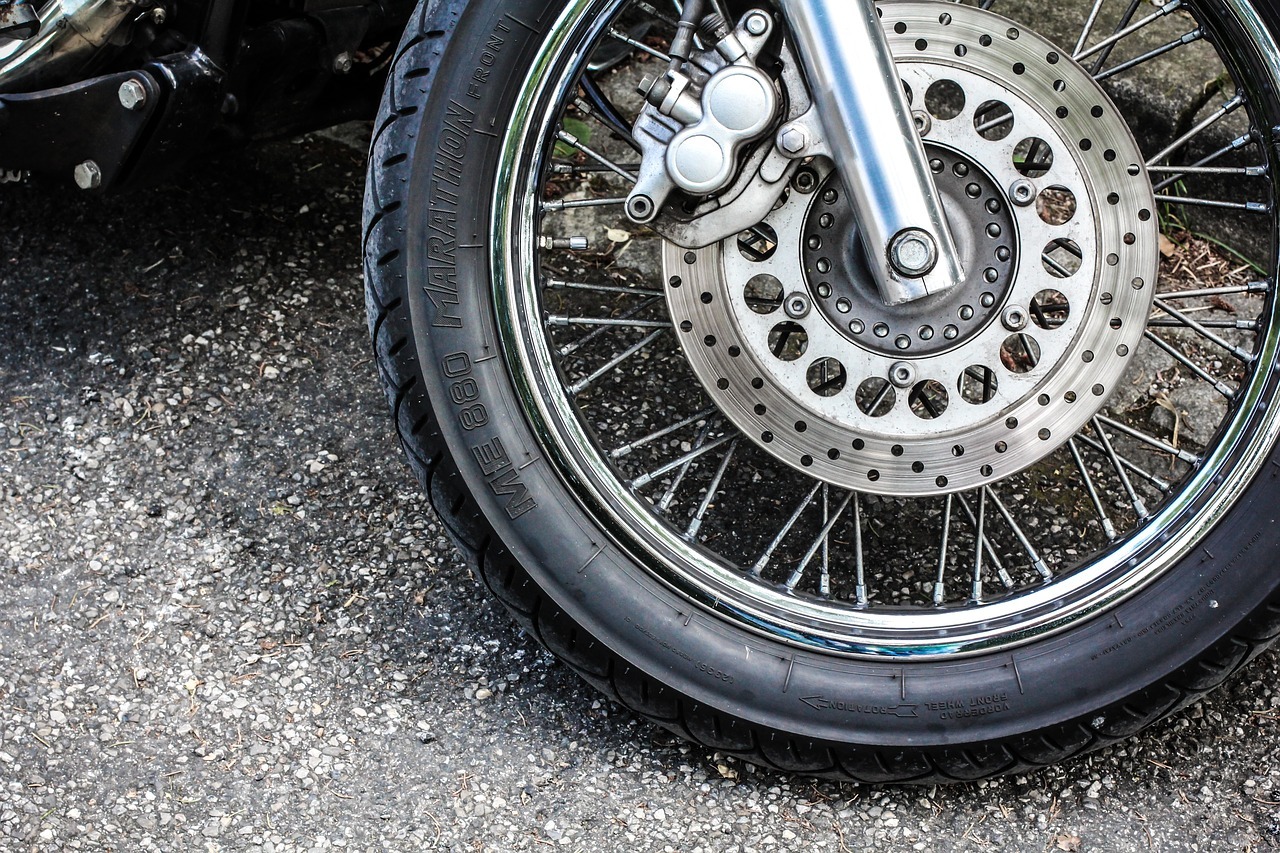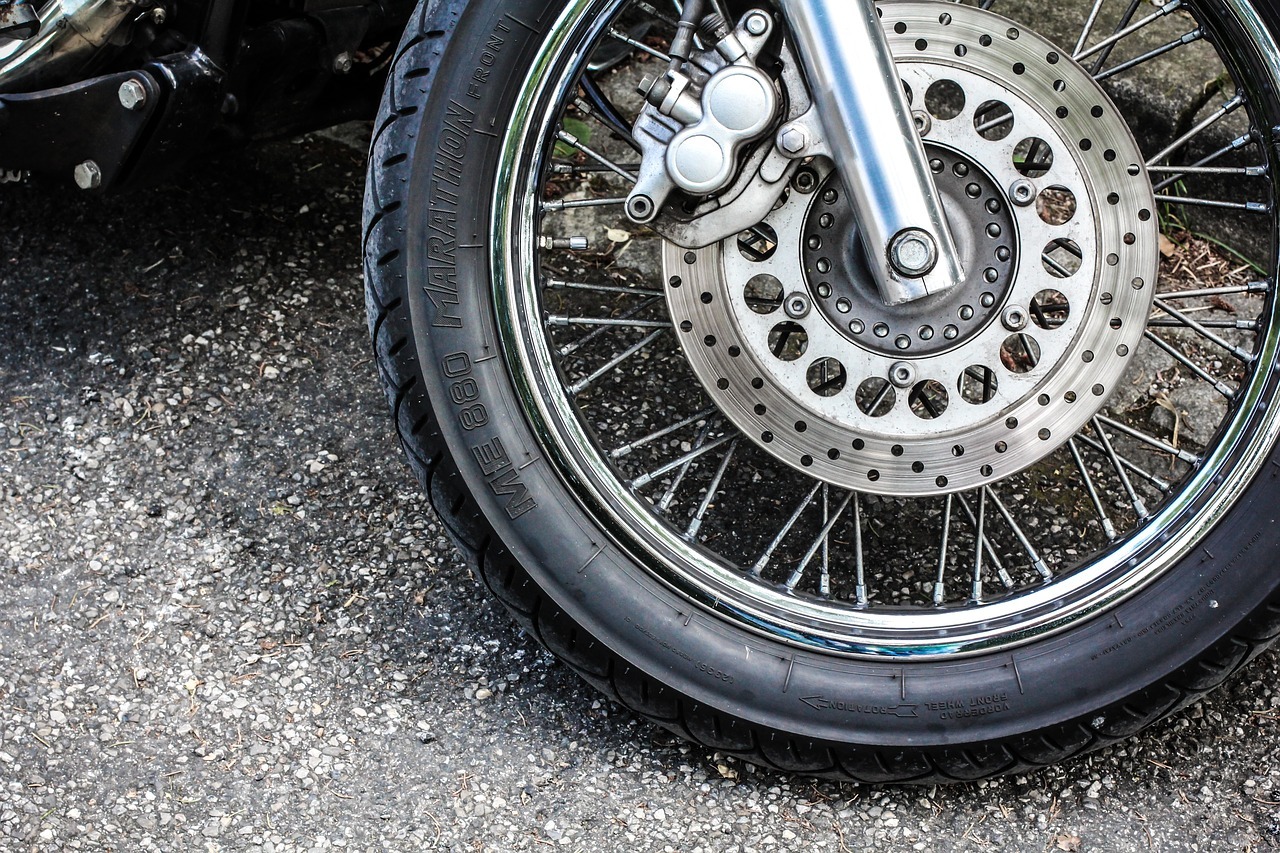 Types of Motorcycle Tires
Having known the ideal size for your motorbike tire, the next important thing to look for is the type of tire. The most popular types are sport, touring, ADVs, dual-sport, and motocross.
Sport Tires
With sport motorbike wheels, you are going to notice a few things at first glance. They have quite an angular profile, which is great because it allows the bike to lean more effectively when cornering.
Sometimes they will come with a firm belt that is going to improve your mileage as well as longevity. The compound is often very soft near the outside of the tire, giving it a good grip when cornering. These tires more often come with a radial-ply construction.
Touring Tires 
These tires are designed to handle a motorcycle that is a combination of a sportbike and touring machine. They combine long-distance capabilities and comfort that allow two-up riding all day long while handling well at higher speeds when they are desired to do so.
Touring models normally have a speed rating of T or S with an aspect ratio of 60 or higher. They target maximum dry cornering performance, balance, and stability. They may have a bias-ply or bias-belted construction.
ADV Tires
These are usually front tires and that's why they are much skinnier. They have a knobby tread pattern and that's because ADVs have to handle a wide variety of terrain.
You can ride them on the sand, dirt, pavement, mud, and the road. They have a significant height, which is great because they handle bumps pretty well. You will also notice that ADVs often have a hard rubber compound. That is because they go for a lot of miles and have a high load capacity.
Dual Sport Tires
These tires are street legal but dirt capable to some point. They have a very knobby and truly high tread pattern, providing you with a lot of grip on soft terrain. Some models may tend to look more like ADVs with tread knobs that are closely packed and a little bit lower.
Motocross Tires
These tires are specifically designed for off-road, especially on dirt. So, they are built to handle the tough muddy terrain of outdoor and indoor tracks. They have special ridges and grooves that allow for better grip on slippery surfaces. The tires' performance on the off-road terrain is improved by the lightweight parts.
Tire Construction
There are three basic types of constructions you can consider, radial-ply, bias ply, and belted bias ply.
Radial-Ply
A radial-ply construction is built of plies or cords that run perpendicular to the direction of travel. The belts are under the tread, giving the tire a smoother ride and prevents heat buildup.
The construction may feature various combinations of steel, fiberglass, nylon, and rayon, giving greater strength to the tread area and flexibility to the sidewalls. The belts prevent the tread from moving during contact with the surface, improving tread traction and life. The radial-ply design offers more confident braking, increased skid-resistance, and superior fuel economy.
Bias-Ply
This construction is built with plies that are layered to criss-cross over each other. This develops a rugged tire with superior puncture-resistance in the sidewalls.
This design affects high-speed handling and stability. The rugged design stands up to off-road and rough terrain use and it is a good option for shorter tours. But it tends to wear faster compared to the radial-ply. Also, a bias-ply may not ride as smooth as a radial-ply.
Bias-Belted
This construction is similar to a bias-ply but with two or more belts running under the tread. The belts give greater stability to the tread and superior strength to the sidewall. They do a great job of reducing tread movement during contact with the surface, improving tread life.
The tires you choose can have any of the aforementioned constructions, depending on the type of bike you have and the surface you will be riding on. But one thing is for sure, don't mix the constructions on your bike. Each type of construction works differently, and combining them can adversely affect your motorbike's ride performance and the tires' life.
Tire Compound
How well your tire grabs the road, pavement, or off-road track and how long it lasts are inversely related. A tire made from a soft rubber compound is usually super sticky and gives you great cornering performance, but it tends to wear more quickly. Hard rubber compounds; on the other hand, don't have as much grab but last significantly longer.
What heavily affects the performance of a compound is temperature. If you use the wrong compound on a cold day, you could have devastating results after a few hundred miles. So, you need to be thorough about the compound you choose and the ideal ambient temperature it supports. That information is normally provided by the manufacturer.
Motorcycle tire compounds are made up of synthetic and natural rubber blends. The compounds are rated as soft, medium, and hard. But how each of these ratings relates to temperature differs from one brand to another.
For example, for Michelin and Bridgestone, a soft compound is for cold weather, a medium compound is for spring-like weather, and a hard compound is for very hot weather. For Dunlop, a soft compound is for a hot track, a medium is for spring weather, and a hard compound is for cold weather. So, you have to know the tire's brand, its engineering, sequencing, and what it gives you for compounding information.
Tube or Tubeless
A tube tire contains a tube that's filled with air, while a tubeless tire doesn't contain a tube. Tube versions are associated with punctures most of the time. So, tubeless models come highly recommended for motorcycles. Why?
Modern motorcycle tubeless tires are air-tight with the rim as they are inflated. When a tubeless tire fails, it will lose air slowly as opposed to a tube version. Most tubeless models are made to automatically seal modest punctures.
A tubeless tire will fail catastrophically when the sidewall or tread is ruptured, which is highly unlikely if you buy high-quality tubeless tires. Without a tube, unsprung weight is reduced by about three pounds for each tube, improving handling. 
The solid cast wheels used for tubeless models are sturdier compared to spoked wheels and do not lose shape. This guarantees safety and superior handling. Tubeless models run cooler because there's no friction between the tube and tire. Tire changes are extremely easy with tubeless designs compared to the ones that come with a tube. 
Final Thoughts
For this roundup, the winner is Dunlop D404 Front Motorcycle Tire. This outstanding model delivers the best combination of handling, even wear, steady ride, and predictable performance that the owners of cruisers and older bikes expect. You can use it for cruiser, street, touring, and adventure touring.
It comes with heavy-duty bias-ply construction that is designed to provide outstanding load capacity. It is a touring motorcycle tire that combines long-distance cruising, maximum cornering performance, stability, and balance. The unique tread compound provides excellent water evacuation, wet grip, and higher mileage. It is a tubeless tire, which means it doesn't get punctured easily and runs cooler.