Top 10 Best Motorcycles for Bigger Guys [Expert Review]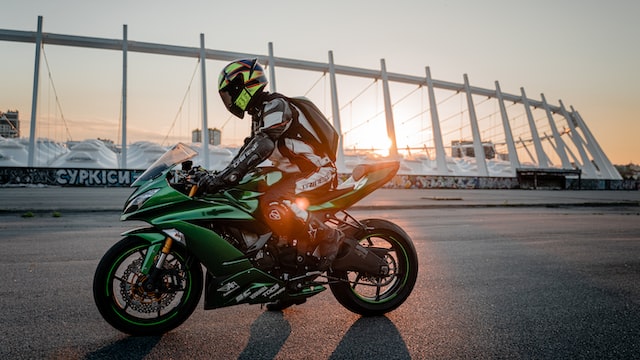 Motorcycles have been one of the best ways to travel since they were first introduced. For over a century, people have discovered their passion for these amazing machines, and this includes taller and heavier riders as well. 
Of course, choosing the best bike for you is a matter of personal preference, but for these larger riders, there are a few extra things to consider beyond the type of motorcycle they choose to ride. Smaller bikes with less engine capacity will often struggle to deliver the necessary thrust for bigger riders, and so they will often need a more powerful one to really get moving. That isn't to say there aren't plenty of options, though!
In this guide, we'll explore ten of the best bikes available today that are an excellent fit for larger riders. 
At A Glance: Best 5 Motorcycles for Bigger Guys
Top 10 Bikes by Segment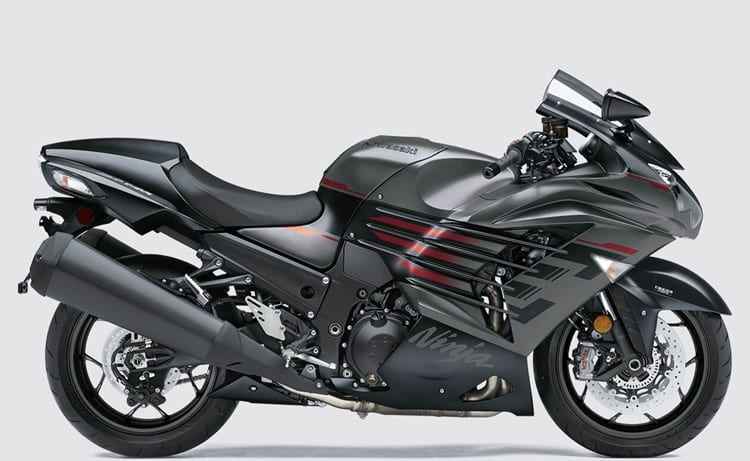 First on our list is the excellent Kawasaki ZX-14R. Dubbed "King of the Quarter Mile" by Kawasaki's marketing team, this bike represents some of the finest performance technology available in a motorcycle today. 
This motorcycle is powered by a strong 1,441cc inline four-cylinder engine producing an impressive 208 horsepower. When combined with the lightweight chassis and carefully designed aerodynamic bodywork, this engine can propel the ZX-14R down the road with incredible acceleration. 
Advanced rider assists, such as Kawasaki's KTRC traction control system and multiple power modes, make this bike more accessible than expected. Larger riders especially will enjoy the powerful engine and refined response of this super-sport offering. 
Pros
Kawasaki rider assists make the bike easier to handle
High displacement engine delivers reliable power and torque 
Cons
High power super-sport may not be suitable for inexperienced riders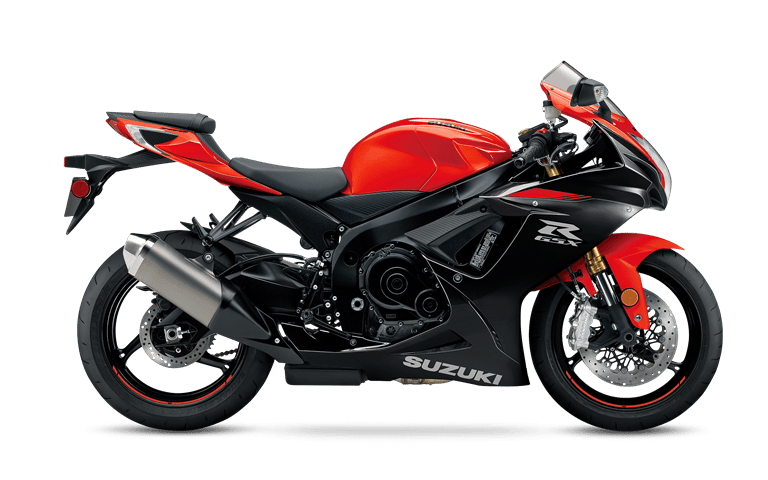 The Suzuki GSX-R line of sportbikes has been one of the most popular since its introduction in 1985. This latest offering carries on a long tradition of lightweight, high-power machines capable of outstanding performance. 
The engine powering the GSX-R is a 750cc inline four-cylinder producing over 150 horsepower. With the push of a button, the rider can switch between two different engine maps suited for road and track use. This lends the GSX-R some flexibility and makes the bike more accessible to more riders. 
For larger riders, the power offered by the engine will be more than enough to deliver a great ride. This lightweight motorcycle continues to be an icon of sportbike performance for anyone that wants a quick, responsive feel on the road or track. 
Pros
Excellent power-weight ratio allows very quick acceleration
Cons
Smaller frame may be uncomfortable for particularly large riders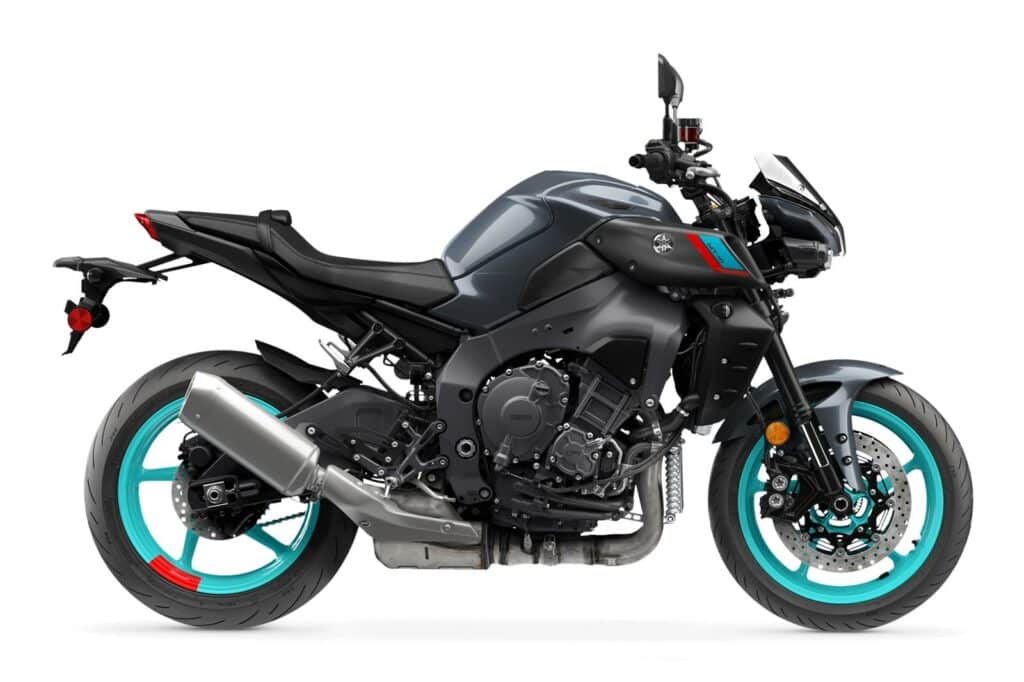 Yamaha delivers an aggressive look and powerful performance with our choice of the best Naked Sport Motorcycle. This bike is outfitted with several features that any rider would enjoy, but that will be especially useful for heavier riders. 
The Six-Axis IMU (Inertial Measurement Unit) uses a pair of sensors to measure both lean angle and acceleration. This system helps a suite of driver aids to make controlling this powerful machine more manageable. 
With a 998cc engine cranking out 170 horsepower but a chassis weighing only 467 pounds when fueled, the MT-10 provides a power-to-weight ratio capable of extreme performance for any rider regardless of their own size or shape. 
Pros
Advanced traction control and rider assists make the bike much more predictable and easy to handle
High power weight allows very high performance
Cons
Lighter weight and high seating position may not be suited to especially heavy riders when cornering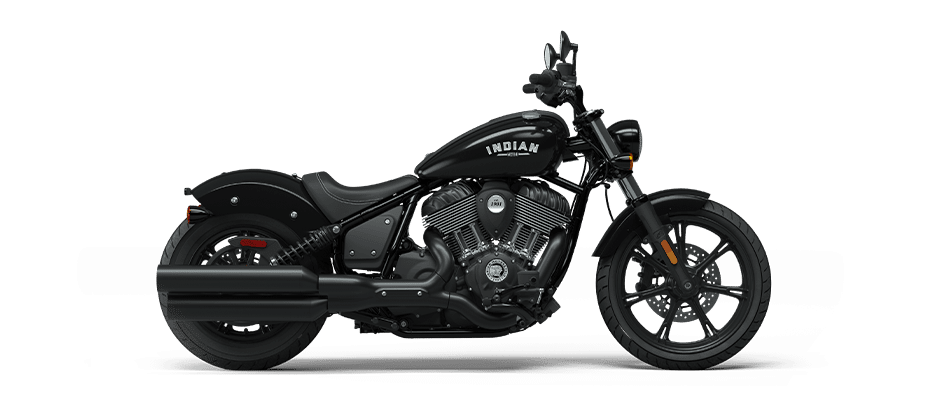 The Indian Chief is a true American cruiser. For over a century, this company has been producing some of the most iconic pieces of motorcycle history, and the Chief is no exception. While the appearance of this bike may be classic, the technology is most definitely up to modern standards. 
Indian has equipped the Chief with their powerful "Thunderstroke 111" engine, giving the bike 108 ft-lbs of torque. What this means is usable power in any gear. This also means a greater payload capacity, which is especially important for heavier riders. 
In addition, the Chief boasts riding modes for touring, standard, and sport riding. These different selections add versatility to an already adaptable ride, allowing any rider to dial the bike in to suit their own preferences. 
Pros
High torque engine allows responsive acceleration at will
Classic cruiser styling
Cons
Lack of cutting-edge electronic features can diminish the experience for some riders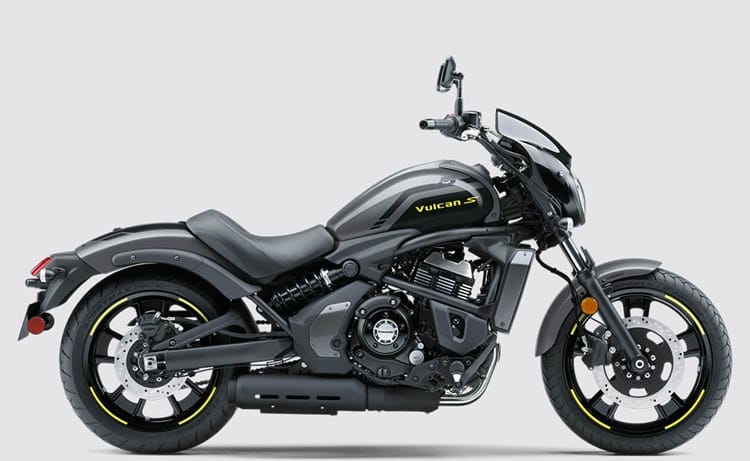 Kawasaki's Vulcan S is a cruiser motorcycle designed around accessibility and versatility. Powered by a 650cc engine derived from the Ninja sportbike, the Vulcan S delivers an aggressive and nimble kind of performance that is uncommon in a cruiser motorcycle. 
Most notable for bigger riders is the Kawasaki Ergo-Fit system, which allows the bike to be directly tailored to your individual shape. The seat, handlebars, and footpegs are all adjustable, which means that the bike is nearly guaranteed to accommodate its rider. 
The lightweight construction and strong engine are a good combination for heavier riders as well. Reducing the weight of the bike allows it to carry a greater payload without having to fit a larger, bulkier engine. This ultimately means that the Vulcan S does not sacrifice its light, agile handling in exchange for a bigger engine. 
Pros
Kawasaki Ergo-Fit system allows for 18 different configurations for virtually any rider body type
Nimble, responsive handling 
Cons
Lower power engines may struggle with especially heavy riders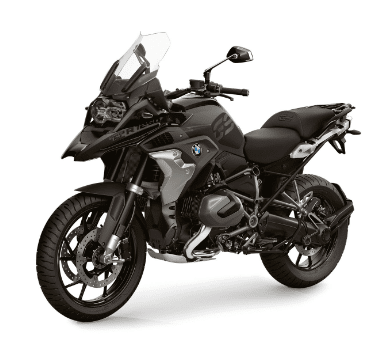 One of the most iconic models of the adventure segment, the BMW R1250GS delivers outstanding performance and style. This motorcycle draws on BMW's engineering and technological know-how to deliver a machine that really stands out. 
Power from the 1,254cc engine is delivered via a shaft rather than a chain. This translates to more responsive and reliable torque. Heavier riders especially will appreciate the response of this bike. 
Additional features such as a heated seat and grips, powerful LED headlight, and seven different riding modes allow the 1250GS to be prepared for any situation, bringing real meaning to the classification of an "adventure" bike. 
Pros
Creature comfort features like heated seat and handlebars are very nice
Driveshaft bike delivers superior response
Cons
Specialized and proprietary engineering raises maintenance costs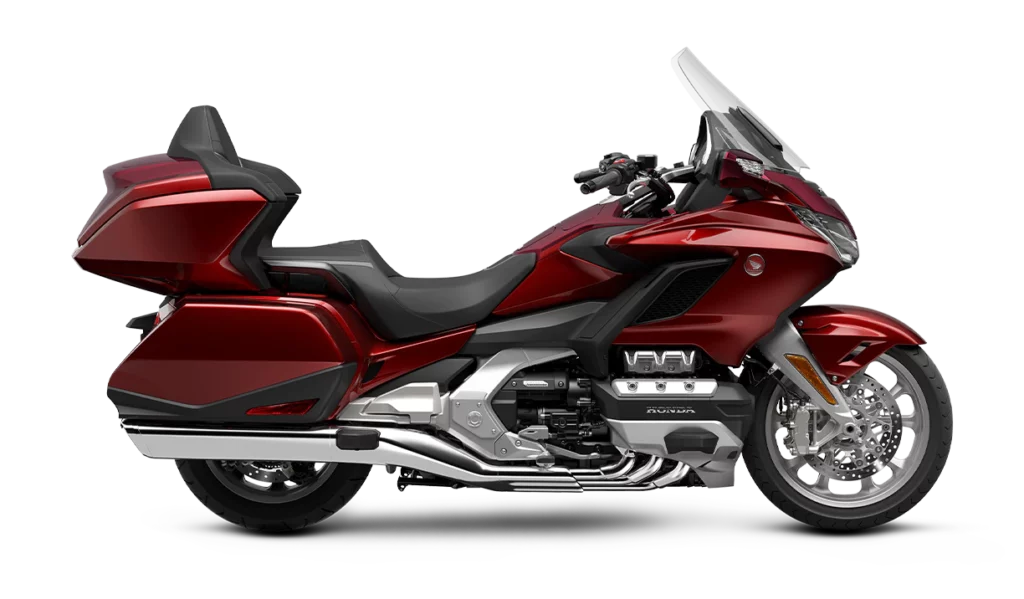 The Honda Goldwing is a longtime favorite in the sport touring segment of motorcycles. This motorcycle is designed for long journeys on the open road and to accommodate literally any rider. 
Honda's DCT Transmission means that the order no longer has to be able to operate a clutch and can focus on enjoying the ride. This transmission is connected to a horizontally opposed six-cylinder engine delivering over 100 ft-lbs of torque. 
Navigation and audio also feature prominently. The Honda Goldwing allows its rider to enjoy the open-air freedom of a motorcycle without sacrificing the comfort of driving a car.
Pros
Unmatched accessibility with automatic transmission
Excellent features and comfort
Cons
Very heavy motorcycles can be cumbersome to operate
Large frame and features lose the "motorcycle" feel for some riders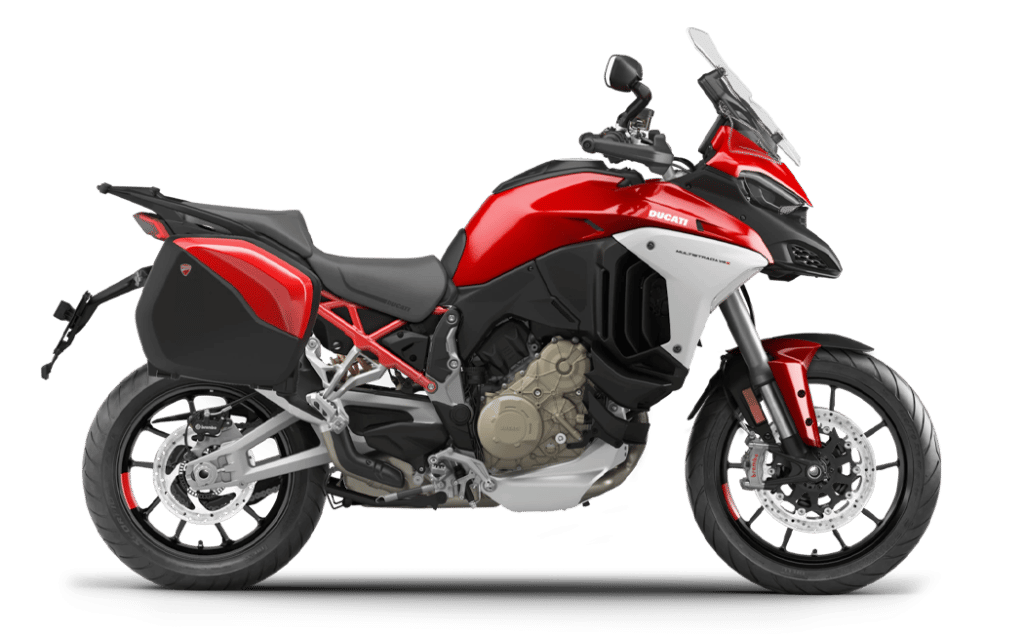 For our Dual Sport recommendation, we visit Ducati's fourth-generation Multistrada. Ducati has long been a leader in high-performance motorcycles, and their legendary engineering is once again at play with this offroad offering. 
Equipped with the "Granturismo" V4 engine, this bike delivers an outstanding 170 horsepower resulting in powerful acceleration. For heavier riders, this translates to an enjoyable experience with an engine that will absolutely never struggle to deliver the power that is expected. 
Ducati has also fitted the Multistrada with advanced electronics. The front and rear radar system on the Multistrada is a first in the world of motorcycles. The bike also includes a 6.5 inch color display for easy-to-read data and information, which also includes navigation! These electronics make the riding experience intuitive for the rider. 
Pros
Refined and powerful engine provides excellent performance
Advanced electronics enhance the riding experience
Cons
Ducati engineering and proprietary systems increase maintenance costs
High-performance bikes may not be suited for less experienced riders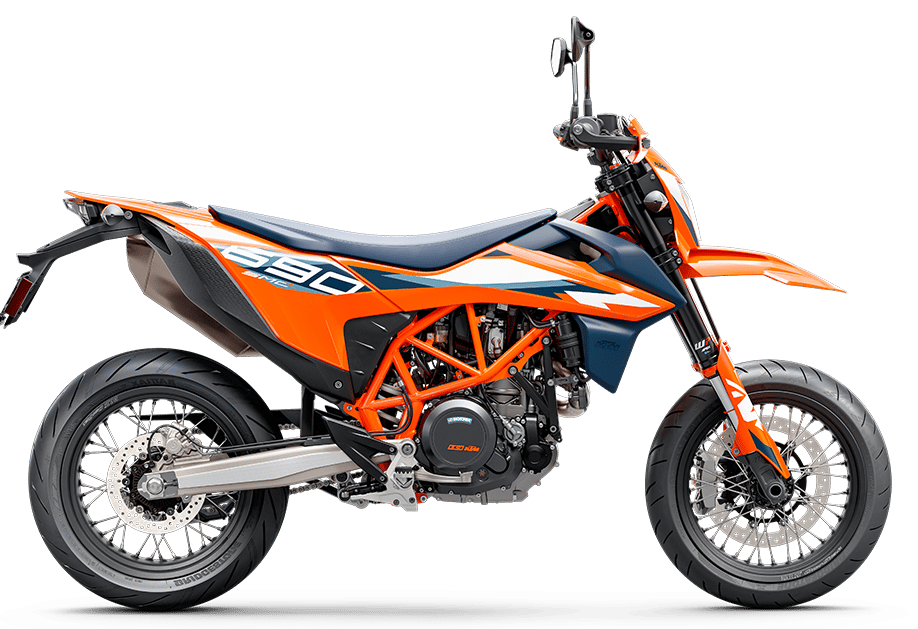 KTM is a very well-known name in the world of dirt bikes. Many motocross riders swear by the proven performance and refined engineering of their KTM bikes, and for a good reason. With this offering in the dirt bike segment, KTM delivers its proven performance to a motorcycle that is just as comfortable on the street as on the dirt track. 
While a lot of dirt bikes, especially smaller displacement models, are less accessible to large riders due to a lack of power, the 690 SMC R is equipped with a 690cc engine delivering a respectable 75 horsepower. When combined with the lightweight frame of the bike, this is more than enough to deliver reliable thrust to any rider at all. 
Riding assists have also been fitted to the SMC. MTC, or Motorcycle Traction Control, helps keep the bike in control by monitoring the rotation of the rear wheel. A street mode also helps ensure that power delivery stays tame and in control on the road, while supermoto mode ensures smooth delivery of maximum performance. 
Pros
Rider assist options make the bike easy to handle
On and off-road versatility
Cons
Lightweight dirt bike may not be suited for especially heavy riders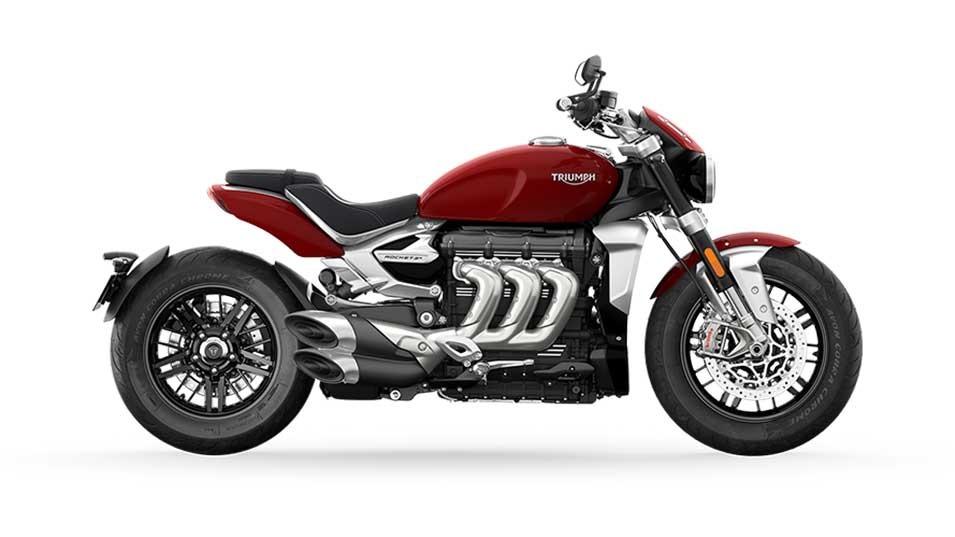 Triumph motorcycles deliver a stunning muscle cruiser with the Rocket 3. This bike brings the raw, adrenaline-fueled power of a sportbike together with the classic styling and comfortable riding style of a cruiser. 
Larger riders will benefit from the power and torque of this motorcycle. The bike is fitted with the largest capacity engine available on a production motorcycle. The 2500cc delivered 164 horsepower and 163 ft-lbs of torque. This power is delivered to the rear wheel through a driveshaft, resulting in smooth, strong acceleration. 
The Rocket 3 also boasts a lightweight aluminum chassis. This saves weight on the bike, further enabling its impressive performance. The lighter body also helps maximize the payload capacity of the bike, accommodating a wider range of riders. 
Pros
Extreme power and torque delivers unmatched straight-line performance
Driveshaft provides smooth response
Cons
Heavy bikes may be difficult to operate in tight cornering conditions
Extreme performance bikes may be unsuited to inexperienced riders
---
Buying Guide: Things to Consider
When considering a new motorcycle, there are always some basic considerations to keep in mind. For every rider, these will include such things as riding style, reliability, and maintenance costs. Larger riders, though, will also need to think about a few other considerations as well. 
These considerations could be related to your height or could have to do with your weight, or even your experience level. The following points will go over a few considerations that may be a factor for you when shopping for your next motorcycle. 
Power
Motorcycles, like everything else in the world, obey the laws of physics. This means that the more weight they have to transport, the more power will be required to do so. In general, horsepower is a good thing to keep in mind for the overall performance of the bike, but for a heavier rider, torque is also a critical thing to consider. 
Torque determines the "strength" of an engine, especially when taking off and accelerating. If you are a heavier rider, this may even be a more important thing to look at than horsepower, especially if you prefer a bike that accelerates quickly. 
Riding Position
When riding a motorcycle, you will be assuming the same posture for the entire ride. For some trips, this may not be an issue, but if you ride for long distances, you should definitely be aware of the effect your riding position has on your comfort after a certain amount of time. 
In some cases, this can mean the difference between entire segments of motorcycles. Many riders prefer cruisers over sportbikes entirely due to the more relaxed riding position, while other riders prefer the more compact style of a sportbike for the greater performance it enables. 
As with all things, your own experience will vary, but it is still worth considering when shopping for a new bike. 
Stopping Power
The ability of your motorcycle to stop quickly is a critical component of the machine. It is not an exaggeration to say that a bike that can quickly and effectively come to a complete and safe stop may be the difference between life and death at some point in the future. 
When considering your brakes as a larger rider, remember that greater weight often results in longer stopping distances. As a result, it is advisable to look into motorcycles with more advanced braking systems. 
Riding assists like ABS also increase the effectiveness of braking systems. Locking the wheels can result in sliding, which can, in turn, lead to accidents. ABS prevents your brakes from locking up and ensures that the system operates smoothly and predictably. 
Final Drive
For the final drive of a motorcycle, there are two main types to cover. The vast majority of motorcycles deliver their power with a chain. This is a reliable and proven method of delivering power.
Some bikes, however, connect the transmission to the rear wheel with a driveshaft. This method is similar to the way that a car operates. Driveshaft bikes do not require the kind of maintenance that chains do and deliver torque more effectively. For this reason, you will often find shaft drive on heavier bikes like the Honda Goldwing. 
If you are a heavier rider, it may be beneficial to consider a shaft-drive bike for its smooth power delivery and strong response. 
Seat Height
This particular point applies most directly to taller riders. When choosing a motorcycle for tall riders, it is a good idea to check to make sure that your feet can be firmly planted on either side of the bike when remaining stationary.
For a taller rider, this is easily accomplished. It is common, however, that some taller riders may encounter bikes that sit too low. This leads to uncomfortable riding and, ultimately, a less enjoyable experience. Most people don't enjoy riding a bike that makes them feel like they're squeezing down to fit the vehicle!
When checking out a motorcycle for the first time, keep in mind how far you have to go to sit down. If you find that you feel a bit too tall after one or two trips around the block, it may be a good idea to consider a taller bike.
Biker Rights also has a detail article on Best Motorcycles For Short Women.
Frequently Asked Questions
There are several questions that get often asked about motorcycles. In this section, we'll provide the answers to a few of these queries. 
How does body weight affect a motorcycle?
As previously stated in the buying guide, a heavier object will require more power in order to move, but there's more to it than simply getting going. As weight increases, changing direction becomes more difficult as well, especially at higher speeds. 
The overall performance will be reduced the more weight is applied to the vehicle, causing it to perform less responsively. In addition, bikes where the rider sits higher up, like sportbikes, will struggle as their riders offset the balance of the bike. For this reason, heavier riders should take special care when riding this style of bike. 
How do you handle the weight when riding a bike?
This question ties into the previous one. Accelerating may take a little more from the throttle, and the more weight you are transporting, the longer your stopping distance will be. Handling may become sluggish at higher speeds as well.  
The short answer to this question is to simply pay close attention to the way the bike behaves, and adjust accordingly. Remember that you should be able to come to a stop smoothly, so adjust the braking distance, not braking force. When cornering, be aware that the bike will have more trouble changing direction when it is carrying more weight.
Yes. Most motorcycles will have a maximum allowable weight referred to as the Gross Vehicle Weight Rating or GVWR. This is the maximum amount of weight the bike can handle, including itself, luggage, fluids, and rider. 
A good way to determine the maximum allowable weight on a bike is to find its wet weight (or curb weight), which is the total weight of the bike when fully fueled and topped off with fluids, and subtract that number from the GVWR. 
The resulting number will be the maximum allowable weight for your bike. This will include the rider, gear, luggage, and passenger if you choose to bring someone along!
Conclusion
In this article, we explored some of the options available today for heavy riders and addressed some of the considerations that larger riders may want to consider when checking out their next bike. 
Riding motorcycles is a rewarding way to travel, and it should be available to everyone, including people who don't fit into what most marketing teams refer to as "average." The options we've presented here are just a few of the ones that are out there, and you're sure to encounter more great bikes on your own. 
Remember that your experience is as unique as you are and that the best choice for one person may not be the best choice for another. With the tips we've provided, you will be better equipped to find your own best answer. If your opinion matches ours, then all the better!