Best Places to Sell Motorcycles: How To Get the Best Price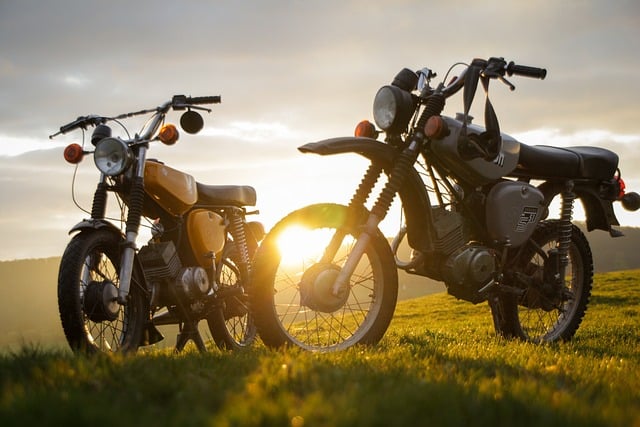 Are you thinking about selling your motorcycle? Whether you're moving away or considering upgrading to a newer model, parting ways with your beloved ride is overwhelming.
It gets harder once you realize that many people don't mind taking buying it for peanuts. Don't worry; several options are available to help you get the best value for your motorcycle.
You can sell your motorcycle for a good price in many places, from online marketplaces to dealerships. 
In this article, I'll show you the best places to sell a motorcycle, so you can make an informed decision and get the most out of your sale. Let's get started!
Which is the Number 1 Best Place to Sell my Motorcycle?
Autotrader is the best place to sell your motorcycle. With millions of active users and a wide reach, Autotrader offers great exposure for your motorcycle listing.
This helps attract potential buyers from your local area and the country. Autotrader has a robust seller and buyer protection system, making it a safe and reliable platform for selling your motorcycle.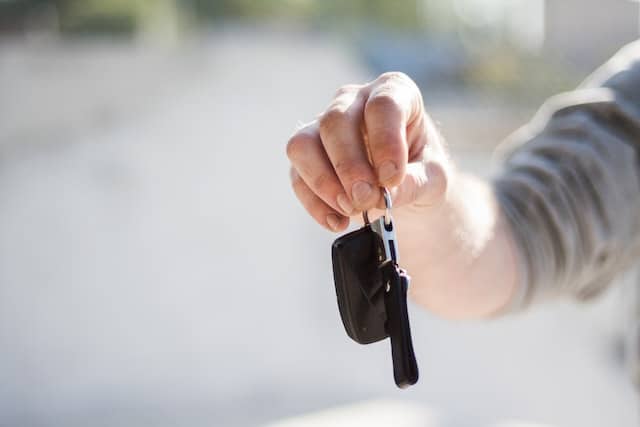 While Autotrader is a great place to sell your motorcycle, there are other good online platforms where you can get a good price.
You might even find that some of these options suit you better than Autotrader. Read on to find out about the other marketplace options currently available. 
Best Places to Sell a Motorcycle: Online Platforms to get the Best Price
Below are some of the best places to sell your motorcycle online for a great price!
If you're reading this, you've probably heard about eBay or maybe even sold a few things there before. It's a popular marketplace that's been around since the mid-90s.
The marketplace has a section dedicated to buying and selling all types of vehicles, including motorcycles.
eBay has a vast audience of potential buyers from all around the world. This means that you have a much higher chance of finding someone interested in buying your motorcycle compared to just selling it locally. 
eBay Motors allows sellers to create detailed listings with high-quality pictures and a comprehensive motorcycle description, including its features, condition, and history.
This information can help attract serious buyers looking for a specific type of motorcycle.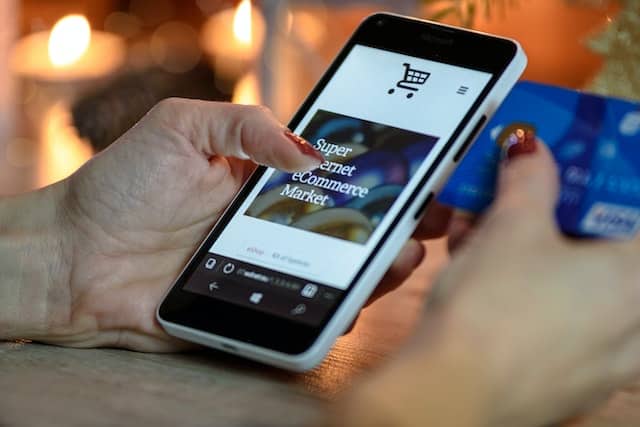 Another benefit of selling a motorcycle on eBay Motors is that it allows sellers to set a "reserve price" or a "Buy It Now" price for their vehicle.
This means that you can set a minimum price that you are willing to sell your motorcycle for or allow buyers to purchase it immediately at a fixed price. This can help ensure that you receive a fair price for your motorcycle.
RumbleOn is a unique online marketplace that allows you to sell your motorcycle quickly and easily. It is designed to streamline the process of selling a motorcycle. 
One of the key benefits of RumbleOn is that it eliminates many common headaches associated with selling a motorcycle privately.
For example, you don't have to worry about finding a buyer, negotiating a price, or dealing with the paperwork involved in transferring ownership.
RumbleOn takes care of all these things for you, making the process much smoother and more efficient.
To sell your motorcycle on RumbleOn, you must submit basic information about your bike, including its make, model, year, and condition.
RumbleOn will then provide you with a guaranteed cash offer, which you can accept or decline as you see fit. If you accept the offer, RumbleOn will arrange to pick up your motorcycle at your convenience, usually within a few days.
CycleTrader.com is another great place to sell a motorcycle if you want a good deal.
This platform is one of the largest online marketplaces for motorcycles in the United States and they offer a wide range of options for buyers and sellers alike.
One of the key benefits of using CycleTrader.com to sell your motorcycle is the size of the platform. With over 2 million monthly visitors, there is a high likelihood that many potential buyers will see your listing.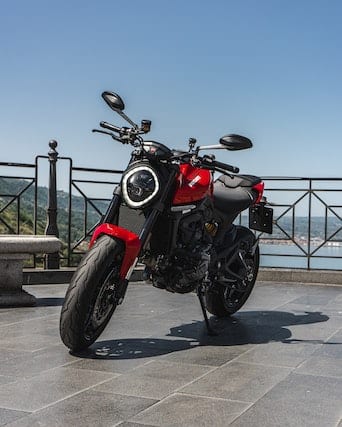 This large audience also means that there is a high level of competition among buyers, which can drive up the price of your motorcycle.
In addition, CycleTrader.com offers a variety of tools and resources to help you create an effective listing and sell your motorcycle quickly.
For example, you can use the site's photo upload tool to easily add high-quality images of your motorcycle to your listing, which can help to attract more interested buyers. 
You can also use the site's pricing tool to get an idea of what similar motorcycles are selling in your area. This will help you to price your motorcycle competitively.
Craigslist is another popular online marketplace where people sell all kinds of stuff, including motorcycles. This website lets you list your motorcycle for sale in your local area.
Craigslist has a huge user base which means that you have the potential to reach a lot of people who are looking for motorcycles.
This can increase your chances of finding a buyer quickly and getting a good price for your bike.
Unlike many other online marketplaces, Craigslist doesn't charge you anything to list your motorcycle. So you can advertise your bike for sale without paying any upfront fees or commissions.
While you'll likely get a buyer on Craigslist pretty fast, you should be cautious of potential scams and take appropriate safety precautions when meeting with buyers. 
Facebook Marketplace is an excellent platform to sell your motorcycle. Almost everyone you know is on Facebook.
Over 2.9 billion people actively use the platform every month. This offers you a ridiculously large audience to sell your motorcycle to.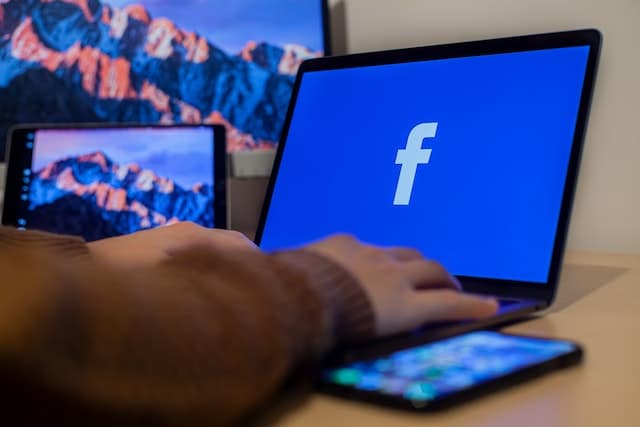 One of the most significant advantages of using Facebook Marketplace is that it's entirely free to use.
You don't have to pay any fees or commissions to list your motorcycle, which is a considerable benefit compared to other selling platforms like eBay. 
Facebook Marketplace allows buyers and sellers to communicate directly with each other. This means you can negotiate the price with interested buyers and come to an agreement that works for both parties.
CycleSoup.com is another online marketplace that offers a reliable and hassle-free way to sell your motorcycle for a good deal.
One of the main benefits of using cyclesoup.com is the extensive reach it offers. 
With thousands of daily visitors, the platform provides wide exposure to your motorcycle listing. This increases your chances of finding the right buyer.
The website also has a strong social media presence, allowing your listing to reach an even wider audience.
Cyclesoup provides a comprehensive listing service that lets you create a detailed description of your motorcycle, including its specifications, history, and condition.
This information helps potential buyers make an informed decision and ensures you receive a fair and reasonable offer for your bike.
Motorcycle.com is a comprehensive website that offers information on motorcycles. It also has a marketplace for buying and selling them.
You can list your motorcycle for sale, and potential buyers can contact you through the platform.
Like many other platforms on this list, the pros of listing your bike on this website include a large user base, ease of use, and free listing. 
How to Ensure You Get the Best Motorcycle Deal 
Selling a motorcycle can be challenging, especially if you are trying to get the best deal possible.
On the one hand, you want to get a good deal, but on the other hand, you don't want to price yourself out of a sale.
So, how do you ensure you sell your bike for the right price? Here are a few tips: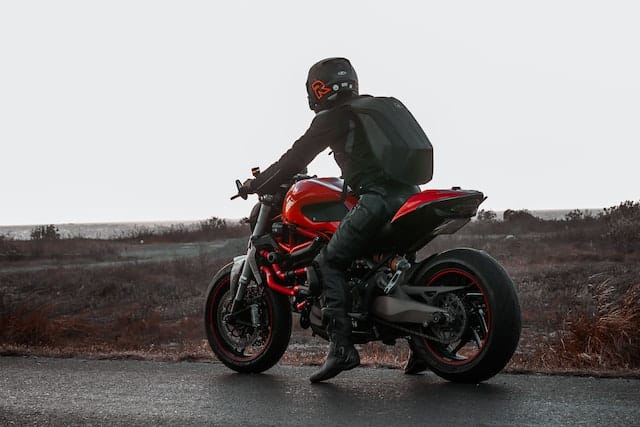 Set a reasonable price.
One of the most important things you can do when selling your motorcycle is to set a reasonable price.
You can do this by researching the market value of your motorcycle and setting a price that is in line with what other similar motorcycles are selling for.
Be sure to take into account the condition of your motorcycle when setting a price. Also, if you have made any upgrades or modifications, you should consider them.
When you set a price and haven't found buyers after a couple of weeks, it could be a sign that your asking price is a little too steep. Consider lowering it a bit to find a buyer. 
Prepare your Motorcycle
Before you list your motorcycle for sale, take the time to prepare it. This means cleaning it, making necessary repairs, and ensuring it is in good working order.
No one will buy a motorcycle in bad shape for top dollar.
Preparing your motorcycle will not only help you get a better price for your motorcycle but also make it more attractive to potential buyers.
Advertise your Motorcycle
When advertising your motorcycle, include plenty of high-quality photos and detailed information about the bike. T
his will help potential buyers better understand what they are buying and help you stand out from other sellers. Also, list your motorcycle on multiple platforms. This ensures a wider reach and will help you find buyers quickly. 
Be Open to Negotiation
When selling your motorcycle, it is important to be open to negotiation. It's not often you find buyers for the exact price you're asking for.
Hence you should be willing to negotiate on price and other terms of the sale.
If a potential buyer makes an offer that is lower than your asking price, consider whether you can accept a lower price or if there are other terms of the sale you can negotiate.
Be Honest and Transparent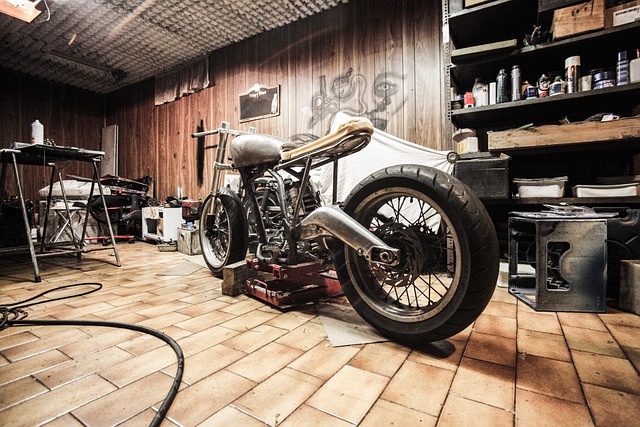 It is important, to be honest and transparent about your motorcycle's condition when selling it.
This includes any issues it may have and any repairs or upgrades you have made. Being honest will help you build trust with potential buyers and make it more likely that you will get the best deal possible.
Consider Selling to a Dealer
If you need help selling your motorcycle on your own, consider selling it to a dealer.
While you may not get as much money for your bike as you would if you sold it on your own, you can sell it more quickly and with less hassle.
FAQ
Is it hard to sell a motorcycle?
Not necessarily. The difficulty of selling a motorcycle can depend on various factors, including the current demand for motorcycles, the condition of the motorcycle, the asking price, and the marketing strategy used to advertise the motorcycle for sale.
What month is the best time to sell a motorcycle?
The best time to sell a motorcycle is during the spring and summer months when the weather is warmer and more people are actively looking to buy one. In most parts of the world, the months between March and August are typically considered the peak motorcycle season, when the weather is generally the most favourable for riding.
How do I find the fair market value of my motorcycle?
To find the fair market value of your motorcycle, you can use online pricing guides like NADA Guides, Kelley Blue Book, or Edmunds, check classified ads, visit local dealerships, or hire an appraiser.
Final Thoughts
Thinking about how to sell your motorcycle for the best price possible can be frustrating, especially when potential buyers are trying to lowball you.
But with the tips above, you should be able to find good platforms to list your motorcycle and attract good offers.
Meanwhile, ensure you have all the necessary paperwork and documentation before selling your motorcycle. By taking these steps and utilizing the right platform, you can successfully sell your motorcycle and get a good price for it.