The Best Summer Motorcycle Jacket for Hot Weather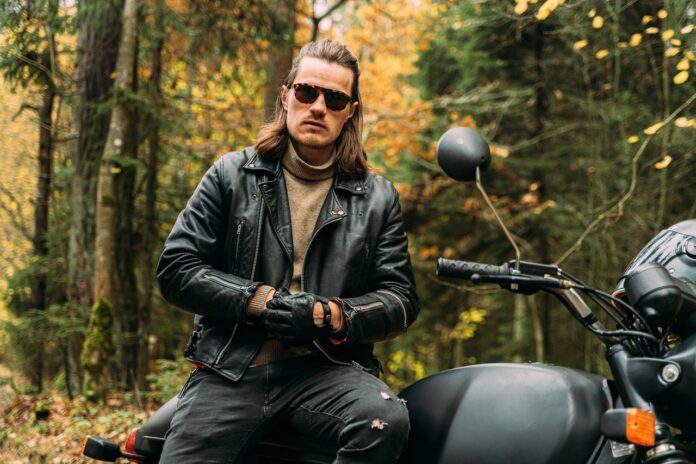 If you love riding during the hot summer months, you'll find it tempting to ride without your motorcycle jacket. You shouldn't because it also serves as your protection in case you encounter any mishaps. What you should do is look for the best summer motorcycle jacket that protects you without getting you literally hot under the collar. Let's help you with our review of these seven jackets and buying guide.
Top Pick
Many riders prefer the HWK All-Season Textile Motorcycle Jacket because of its modern look. Its robust and durable Cordura material provides ample protection. It's a waterproof jacket with removable armor to give a comfortable riding experience.
The Best Summer Motorcycle Jackets Are:
1. HWK All-Season Textile Motorcycle Jacket — Best Hot Weather Motorcycle Jacket
I like the HWK all-season textile motorcycle jacket because of its eye-catching yet modest design. The waist and arm adjusters ensure a comfortable fit, and the collar and cuffs have adjustable velcro straps. The shoulders have ventilation panels, and the inner mesh lining is breathable. There are roomy pockets both outside and inside. 
This jacket is an all-season jacket. I can remove the insulated thermal lining during the hot months and put it back during the cold season. The waterproof outer shell is resistant to snow, wind, and rain. The armors, however, aren't too thick; therefore, they don't provide a lot of protection. The foam padding isn't very sturdy, but it boosts the overall safety of the jacket.
Features
If you are searching for a non-leather jacket with a modern design, you may like the HWK All-Season Textile Motorcycle Jacket. The Cordura material is robust and durable, and it offers ample protection. You may also prefer its removable armor. This waterproof jacket will ensure that you have a comfortable riding experience. 
Overall rating: 4.6
2. Milwaukee Leather Classic Motorcycle Jacket - Water-Resistant with Decent Protection!
The Milwaukee Leather Classic motorcycle jacket is one of my favorite jackets. It is not costly, but it has around 1.3mm thick premium milled cowhide. The ample thickness can protect against abrasion, and I like that it's highly adjustable for a comfortable and snug fit. Its half belt and side lace detailing are excellent features for tightening and loosening the jacket. 
This classic style jacket also has two zippered pockets with a snap-close pouch for a ticket book. Its removable full-sleeve thermal liner is excellent for colder weather. Its downside is that it doesn't have armor and no place for it. Moreover, it doesn't provide visibility because there's no reflective panel. It's suitable for an entry-level jacket.


For men


Premium-milled cowhide
Water-resistant


Removable inner lining


Side lace detail for excellent fit


Half belt for quick adjustment
Classic design


Flimsy lining


Runs small
Lacks armor

If you're searching for an old-school design leather motorcycle jacket, you may want to try the Milwaukee Leather Classic. It's of premium cowhide leather that's water-resistant and easy to clean. You get a decent amount of protection, and because it's leather, you have an assurance that it will last long. You can wear it with your favorite jeans when you ride around or out of town. 
Overall rating: 4.6
3. Viking Cycle Warlock Motorcycle Jacket - Multi-point Adjustment and Excellent Ventilation!
I like riding on a hot day, but I feel uncomfortable when I wear a heavy jacket. I found the Viking Cycle Warlock motorcycle jacket when I searched online, and I have been wearing it for quite some time. I like it's polyurethane-coated Cordura fabric because it's water-resistant. It also has CE-approved armor on the chest, shoulders, back, and elbows. 
The well-constructed jacket has velcro and stud straps for easy adjusting in the waist and sleeves areas. The detail and reflective piping ensure visibility at night. An AirFlow system features vents that let air through the jacket to keep me nippy. It's an excellent summer jacket that doesn't feel bulky but with ample ventilation. It provides outstanding value for money.
Features
If you're searching for the best hot weather motorcycle jacket, you may like the Viking Cycle Warlock motorcycle jacket. It has ample cooling and ventilation with mesh at the arms, back, and torso. The multi-point adjustment system ensures that it fits at all the right places and protects you against injuries. The additional padding offers the cushion from any impact.
Overall rating: 4.5
4. Joe Rocket Atomic 5.0 Motorcycle Jacket - Outstanding Entry-Level Jacket!
The Joe Rocket Atomic 5.0 motorcycle jacket is a three-season jacket for riding. It's the perfect option for spring, summer, and fall. It also provides ample protection, and the outer shell is waterproof to keep me dry when I drive during rainy days. I like that it has a variable flow ventilation system, which has zippers to improve the airflow. I like that it has armor in the elbows, shoulders and a removable one at the back. 
Its six-point custom adjustment system ensures that I get the right fit while I'm on my motorcycle. I like that it has many pockets for my accessories, and the full-sleeve liner is removable for versatility for three-season riding. Its sole drawback is its zippers because they're not very sturdy. A zipper grip fell off while I tried opening one of the arm vents.
Features
If you're searching for an impact-resistant and robust summer motorcycle jacket, you can try the Joe Rocket Atomic 5.0. It's lightweight, and if you're on a tight budget, this jacket is an excellent buy. It can keep you cool because of the variable flow ventilation system. It's also waterproof with a removable thermal sleeve liner that you can attach when the season changes.
Overall rating: 4.6
5. Milwaukee Leather Motorcycle Jacket - Old-School Design with Ample Protection!
Women riders love the Milwaukee Leather motorcycle jacket because it's stylish. It also provides enough protection. It has an off-center angled zipper, and the outer shell is of 1.2mm premium-milled cowhide leather. 
My friend likes wearing it because of its longer torso, which offers freedom of movement. The collar has snaps to keep it in place while riding in windy weather. Its downside is that it doesn't have armor or any provision to add it later. 
Features
If you prefer jackets with a classic design, you may wish to try the Milwaukee Leather motorcycle jacket. It's an all-weather jacket that's water-resistant and easy to clean. You can wear it for short runs or errands around town. Wear it with your favorite jeans and keep the collar up or down. You may opt for a larger size because the jacket runs small.
Overall rating: 4.6
6. Jackets 4 Bikes Track Motorcycle Jacket - Leather with Removable Armor!
I consider the Jackets 4 Bikes Track as one of the best motorcycle jackets because of its quality materials and construction. Its cowhide leather boosts protection while riding. The removable plastic armor means I have additional layers of protection. The quilted liner is removable, so it brings comfort and breathability while riding during the hot summer ones. The reflective stripes also increase visibility during my nighttime rides.
The multi-pockets allow me to carry some of my essentials, and I like the ventilation zippers to stay nippy. I also prefer its side waist adjustments to prevent wind from coming through the bottom. The zippered cuffs do the same thing. However, I had to apply a leather conditioner a few times when I got it because it's pretty stiff.
Features
If you're looking for a quality yet inexpensive summer motorcycle jacket, you may prefer the Jackets 4 Bikes Track. It's a cowhide leather masterpiece with plastic armor on the back, shoulder, and elbows. You can remove the quilted liner when you ride during hot days and put it back during nippy weather. You'll also like its reflective stripes at the back, sleeves, and chest for visibility when you ride at night.
Overall rating: 4.2
7. ILM JK41 Motorcycle Jacket - The Only Unisex Jacket in This List!
It's rare to find a unisex motorcycle jacket because most of them fit the male form accurately. Women may wear them, but they won't be comfortable because the fit is off. The ILM JK41 motorcycle jacket, however, offers an excellent fit for both sexes. It's also suitable for summer rides because of its ventilation technology. The superior breathability ensures the wearer that they stay cool.
I like its removable thermal quilted liner because I can always zip it back if I'll be riding in nippy weather. I also like that it has armor on some parts for superior protection. The reflective white is useful for night cruising because it ensures visibility. It runs small, so I had to order a size larger than my usual measurement.
Features
If you're a female rider, you'll like the ILM JK41 because it will also fit you. Its unique ventilation system means that you won't sweat profusely during your summer rides. It has a thermal quilted liner that you can remove when it's hot. 
If you're after ample protection, this jacket has removable armor at the spine and elbow. It also has external armor for the kidney, back, chest, and shoulder. It also boosts visibility when driving at night because of its reflective white tape.
Overall rating: 4.5
Your Guide to Best Motorcycle Jackets for Hot Weather
In case you're thinking of riding out in the heat of the summer without your jacket, stop! Let's first discuss why you always have to wear a motorcycle jacket.
Why Wear a Motorcycle Jacket
Safety
Staying safe while riding your motorcycle should be your priority. A motorcycle jacket can protect you during a crash. Some features are adequate during an accident, so you have to focus on your safety when shopping for one. You have to check the material, the fit, and the protective armor that comes with it.
Comfort
The best summer motorcycle jacket is comfortable to wear. Brands have several models and sizes, but you have to opt for the one that fits like a glove.
Protection
If you ride all-year-round, you'll be happy to know that you can find a motorcycle jacket that has a thermal liner to keep you warm during the cold winter. You can remove it when it's hot.
Attract Attention
Aside from the comfort and protection, the right jacket also looks good on you. You'll discover many patterns, styles, models, colors, and types, and if you can find one that helps you express your personality.
Visibility
If you ride your motorbike at night, you have to ensure that your motorcycle jacket has reflective material. You have to remain visible to other vehicles and riders on the road. If your chosen jacket has reflective stripes, you improve your safety as you ride at night.
Types of Jacket Materials
As you search for the perfect jacket, you have to know the types of materials manufacturers use in making motorcycle jackets.
Mesh
Mesh is an excellent material if you wish to stay cold and protected while cruising. Many models have CE-approved armor in different parts of the jacket for added protection.
Textile
The textile material is suitable if you take long rides. It can keep you warm when you're still riding at sundown. It's a lightweight jacket that offers protection and comfort, but not as much ventilation and flows as a mesh jacket. It can also include waterproof liners and CE-approved armor.
Leather
Leather jackets offer the best protection, but they're heavier and stiffer than textile and mesh. They can protect your skin during a crash. Some leather jackets have perforations to ensure airflow while riding during the summer.
Features to Look for in a Motorcycle Jacket
Armor or Padding
Armor protects the body from the initial impact of a crash. It also shields you from abrasion if you slide to a halt. Armor is padding in some joints that have the highest potential of a crash impact. Today, many armors are unnoticeable because of new technology. They're now lightweight, thin, pliable, and CE-rated.
Sliders
Some jackets have sliders, which are hard armor placed in high-impact areas like the shoulders and elbows. They reduce tumbling because they allow these areas to slide on the pavement.
Most motorcycle jackets have shoulder and elbow protection, but not all of them have armor. Some jackets offer removable armor, which is a nice feature if you wear it when you're not riding your motorcycle.
Visibility
If you ride at night, you have to ensure that you remain visible to other motorists. The advances in reflective technology allow you to wear the inconspicuous piping on your jacket. People won't notice them during the day, but it will be visible once a headlight hits it at night.
Ventilation
Thick and heavy material can promote excessive sweating in warm weather. You have to ensure that your jacket has proper ventilation. Some jackets are see-through, while the other feature a mesh or perforated material for breathability. You may opt for models with exhaust vents to keep moisture and heat out.
Liners
Insulated liners offer warmth during the cold months. Some jackets feature removable liners, so you can take them out if you ride in warm weather. Waterproof liners keep water from getting on your skin, but they don't provide as much warmth as what insulated liners offer.
Conclusion
If you're raring to ride during the summer months, don't forget to wear your motorcycle jacket. You can consider our buying guide if you're clueless about features that you need to look for when buying one. 
You may also want to try the HWK All-Season Textile Motorcycle Jacket for its eye-catching design. It has adjusters on the arm and waist for a comfortable fit, and the shoulder ventilation panes and inner mesh lining offer breathability. You'll like this all-season jacket because of its removable insulated lining and waterproof outer shell.