What Would Be The Best Way To Dispose of a Motorcycle Helmet?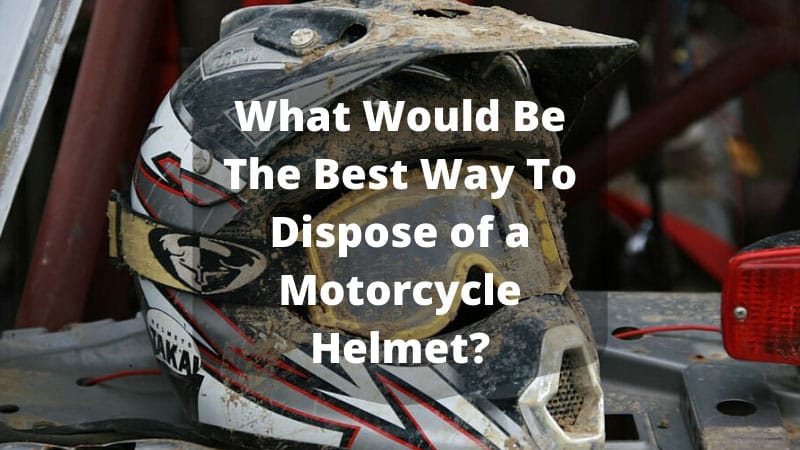 So your motorcycle helmet has become of age and you want to retire it? Or you have too many helmets that you wish to get rid of?
What's the right way to dispose it of? Trash it? Hang it on you wall as display? Or give it away to a helmets collection organization?
There are many possible ways of disposing your motorcycle helmet.
Let's look at some ways in which you can get rid of your motorcycle helmet in environmental friendly way.
Donate to organizations that collect bike helmets
If there's an organization in your community that collects motorbike helmets, then you should consider donating your motorcycle helmet to them.
This is especially a good way to dispose children helmets which were rapidly outgrown by your kiddos, as such organizations usually accept lightly used helmets.
Don't donate helmets that are too old or have been involved in a collision or accident before.
Donate your helmet to emergency services
Another great way to dispose of your old bike helmet is to give it to your local emergency medical services training center.
You can if there are any fire or police departments and ask if they accept helmet decisions.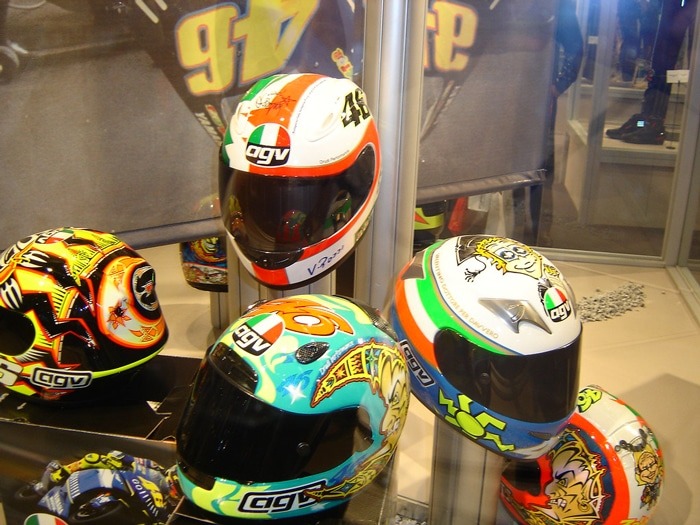 What do they do with them?
Your local emergency services won't use the helmets to protect their heads. Instead, they use to train their staff on how to take care who got involved in an emergency situation when wearing a helmet.
For instance, they're taught how to safely remove the helmet from an injured motorist.
When donating your helmet to an emergency services center, you'd want to ensure it's clean as a nice gesture. Remember, other people will be wearing the helmet during training purposes.
Donate it to School
Donating your motorcycle helmets to nearby school is also a great idea.
The teachers will find use of these helmets for the kids during playtime. For instance, the kiddos can use them for imaginative plays…they can pretend to be policemen, astronauts, and so on.
Teachers will highly appreciate such donations.
Approach any elementary school(s) near your area and ask them if they accept helmet donations.
You'd want to ensure your helmet(s) is clean before donating it for snatiation purposes.
If you have any friends who are teachers, they're more likely to accept your donation since they don't view you as a complete stranger.
Recycle it
If your helmet is damaged beyond reuse, cut off its straps using a sharp pair of scissors and throw them (together with the buckles) into the trash can.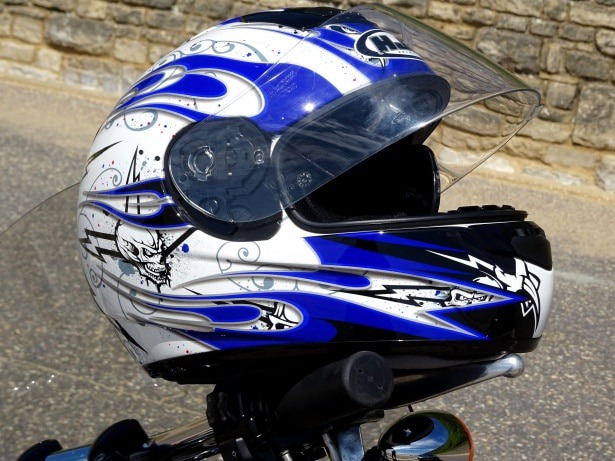 Examine the plastic shell you're left with to see if you can find any plastic recycling symbol. If the symbol has a number inside it, you can go ahead and contact your local recycling agency and enquire if they accept that plastic for recycling.
You can then recycle the plastic in your curbside recycling bin, at the recycling center, or simply dispose it in your regular trash can.
Reuse it
Instead of giving it away, you can also turn your old helmet into something useful.
Don't have ideas on how you can reuse your helmet?
If you're a planter, you simply line your helmet with a cloth, fill it with solid and seeds, and then hang it by its straps. For this project, you should choose a plant that doesn't occupy a lot of space.
You can also turn your old helmet shell into a dish which can find quite a number of uses in the food world, e.g. you can use it as a food holder, popcorn bowl, etc.
Additional ideas on how to reuse your motorcycle helmet include ersatz nest for birds, trick-or-treat bucket, clock, target practice, bookends, and so on.
Give it to a motorist who doesn't wear helmets
If you want to get rid of a helmet that's still in good condition, then you might consider giving it a motorcyclists close who don't wear helmets.
You'll have to make them see the value of putting on the lid—how it can help keep their head protected from injuries.
If they've been avoiding helmets because they went through some motorcycle helmet reviews and assumed they're too pricey, giving them your helmet for free would make them feel happy.
They'll really appreciate it.
Wrap Up
If you want to dispose your helmet the right way or as environmental friendly as possible, then this guide will offer you some ideas on how to do that.
For helmets that aren't old or damaged, you can simply donate them to other motorcyclists, helmet collecting organizations, schools, and your local emergency services centers.
You can also recycle your helmet if you are concerned with keeping the environment clean.
Or you might even turn that lid into some other useful items around your home such as eater basket, plant pot, popcorn bowl, target practice, and so on.