Buell Bikes Coming Back to the Street With Buell 1190RS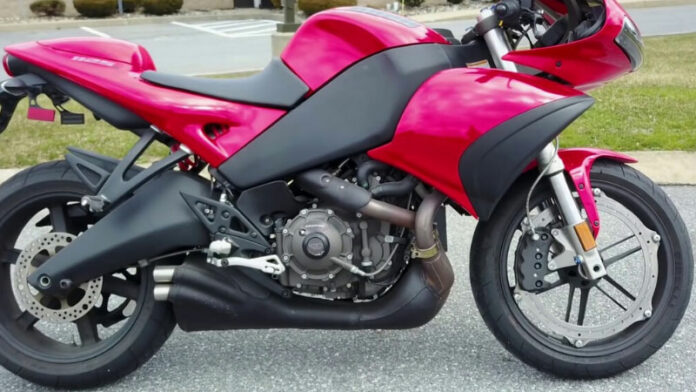 When Harley-Davidson disolved Buell, Erik Buell was given a liscence to continue making Buell Racing bikes, but was not permitted to make street motorcycles. It looks like Harley is lifting that restriction, because Buell is planning a new street bike, the 1190RS.
A photo of the new 1190RS was leaked on the web (left) but it doesn't show much. The 1190RS is supposedly a spin-off street version of Buell Racing's 1190RR race bike. The 1190RR was Buell Racing's first racing bike, and was designed to race in both the AMA Superbike and World Superbike series.
Buell doesn't currently have the capacity for a worldwide launch, so it seems reasonable to assume that Buell's new streetbike will be available in limited quantities in the US. This weekend is the Dealer Expo in Indianapolis, and next month Buell is scheduled to speak at Daytona Bike Week.
"For me, motorcycling has always been about the journey, about the people, about the ideas behind the machines, and it will be great to connect with enthusiasts at the Motorcycle Hall of Fame Breakfast at Daytona fundraiser," Buell said. "And who knows? I may have a surprise or two to announce by then."
Could Buell make the 1190RS official in Daytona? I'd put money on it. Buell also said that he'd be traveling to the Dealer Expo to talk to a few people in the industry about the launch, but who knows when he'll go public with more information.
The motorcycle industry is starting to recover, and with Buell back on the road there could be a bump in sales. Erik Buell has spent the last three decades building motorcycles, and his return to the street is a welcomed one.