The Café Racer: RE Continental GT Review
Royal Enfield has recently introduced the Continental GT café racer as their "lightest, fastest and most powerful model" now in production. Cycle World 2014 Buyer's Guide considers it "….a cool new café racer with an affordable price …. and has all the right café racer hardware".
So just what is a café racer?
Café racer motorcycles evolved from the sport of café racing that was very popular among British motorcycle enthusiasts of the early 1960s, specifically among the so-called "Rockers" or the "Ton-up Boys" subculture. They were known to ride their stripped and modified motorcycles, i.e., 'café racers', along predetermined routes at high speed against the clock.
They insisted on a style of motorcycle that would make a statement about who they were while giving them quick rides they needed from one truck stop, known as a transport café, to another. Cafe racing was also common in Italy, France and other European countries.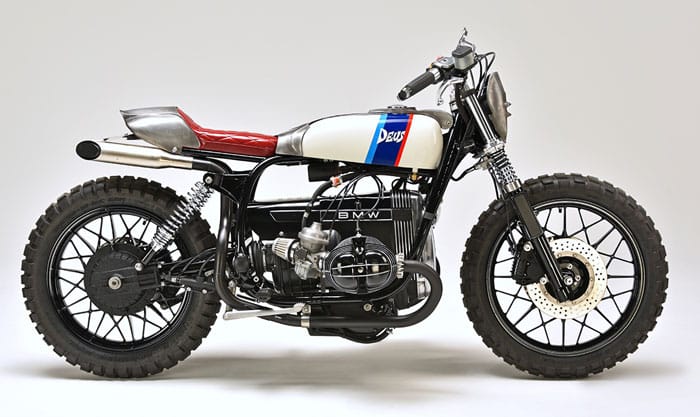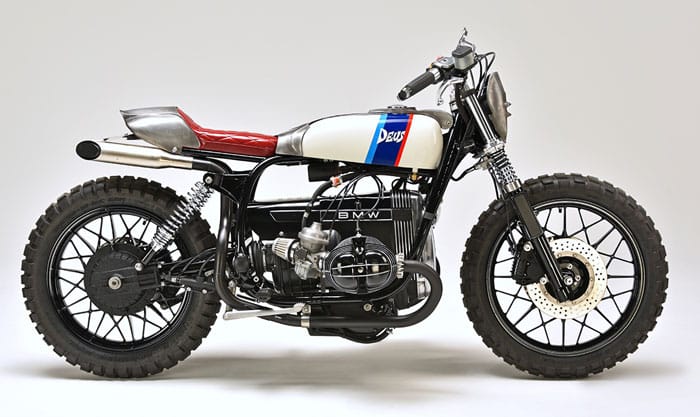 In post WW2 England there was a lack of production motorcycles that had the performance the riders wanted. As a result the Rockers and Ton Up boys went to great lengths to defy the manufacturers by building their own "sports bikes". The café racer motorcycle continued to evolve with the customization and combinations of a variety of vintage and standard design motorcycles and became the most personal and individual of all the different types of bikes.
In general terms the café racer is a lightweight motorcycle in the range of 40- 45 HP and modified specifically for speed and handling rather than for comfort. With its stripped-down appearance, the café racer incorporated various engines that were tuned for maximum speed and mounted to lightweight sturdy frames giving riders the edge in street racing and the power to break the "Mighty Ton" (100 Mph) while at the same time making an expression of power and style, but in the most practical sense.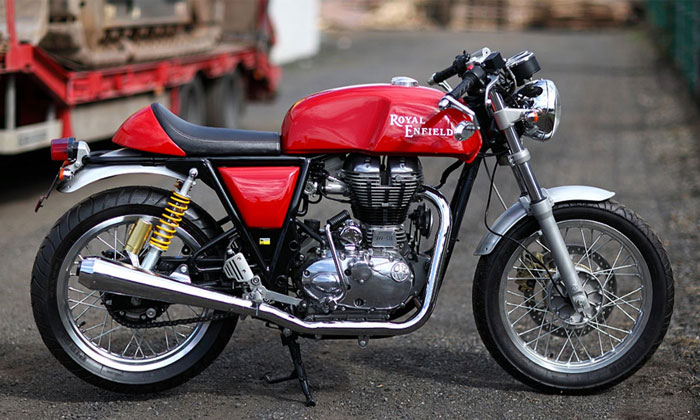 As current day café racer and blogger BikerJC puts it: "Cafe Racing is mainly a matter of taste. It is an atavistic mentality, a peculiar mix of low style, high speed, pure dumbness, and overweening commitment to the Cafe Life and all its dangerous pleasures."
The bodywork and control layout of a café racer typically mimicked the style of a Grand Prix road racer featuring a fuel tank configured to allow the rider's knees to grip the tank along with low slung racing handlebars and a single-person elongated humped seat.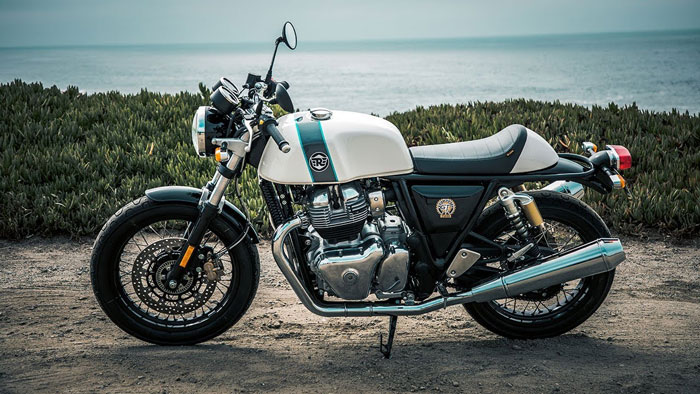 One common trait was the low and narrow handlebars that allowed the rider to tuck in for better control while at the same time reducing wind resistance. These handlebars, known as "clip-ons" (two-piece bars that bolt directly to each fork tube), "clubmans" or "ace bars" (one piece bars that attach to the standard mounting location but drop down and forward). The ergonomics resulting from low bars and the rearward seat often required "rearsets", or rear-set footrests and foot controls typical of racing motorcycles of the era. Half or full race-style fairings were sometimes mounted to the forks or frame.
One of the better known examples of a café racer was the "The Triton". It was not, by any means, a factory model but instead a hybrid bike built in the 1960s and 1970s that combined a Norton Featherbed frame and a Triumph Bonneville engine that resulted in a common and fast racing engine with a well-handling frame.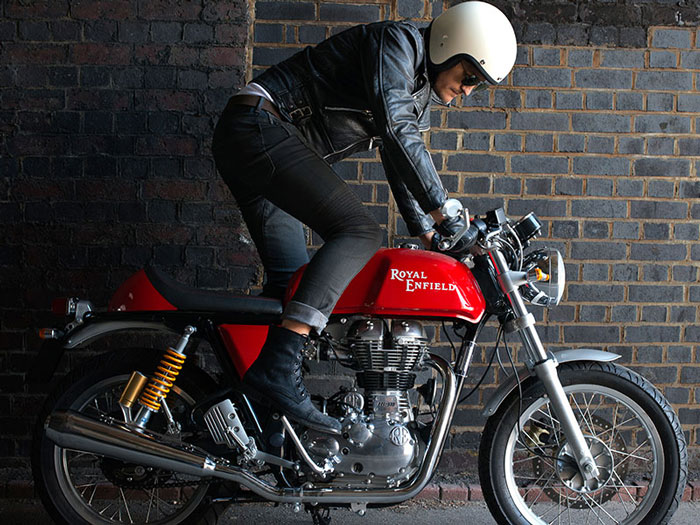 Those with less money would often opt for a Tribsa, a custom built café racer or off road motorcycle of the 1960s and 1970s that integrated a Triumph parallel twin engine and a BSA frame which was a duplex-cradle design and considered to be stiffer and stronger than the Triumph's single down-tube configuration. It combined the best elements of each marquee to give a superior bike to either.
RE Continental GT Café Racer
As stated earlier, Royal Enfield advertises the Continental GT (CGT) as the lightest model now in production. It includes a five speed gearbox and has the flexibility for driving in such places as India where Royal Enfield motorcycles dominate the market and where driving conditions are the most challenging, probably in the world.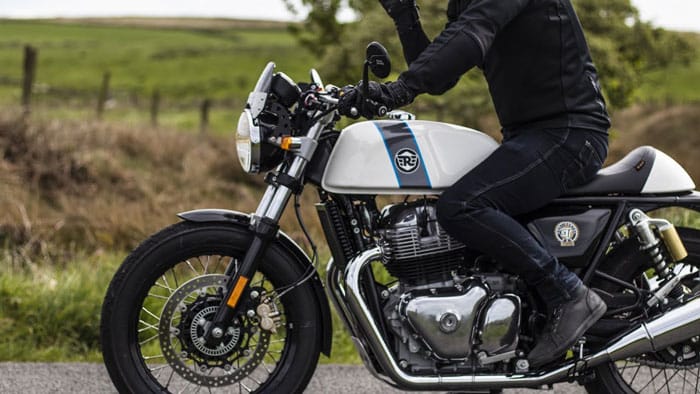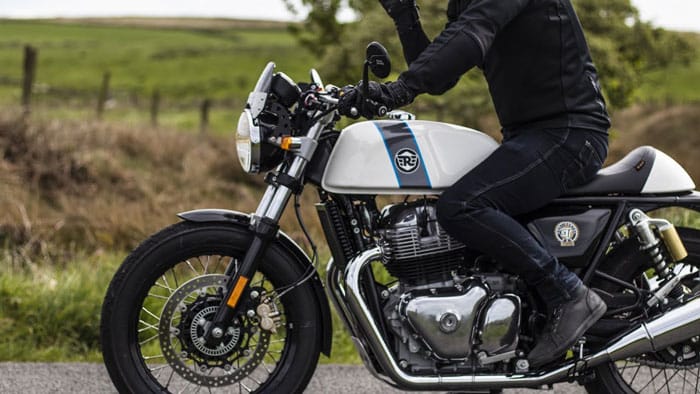 With a steel frame designed by Harris Performance, its new bodywork courtesy of Xenophya (both UK companies), Brembo brakes, Excel rims, Paioli shocks, and 41mm fork tubes, the CGT has all the right café racer hardware. It is powered by an all new 535cc single cylinder engine which is of unit construction design and exudes cool with its legendary "thump" and gets a reported 85 mpg.
Royal Enfield now headquartered in Chennai, India where it is clearly the Harley Davidson-like cult leader. With its rich history dating back to the early 1900s in Great Britain, Royal Enfield is making a huge comeback as it gains global appeal while specifically targeting the US where café racing is exploding.
Bibliography
 Cycle World Buyer's Guide 2014
 Café Racers Wikipedia http://en.wikipedia.org/wiki/Caf%C3%A9_racer
 What Is a Café Racer by John Glimmerveen: http://classicmotorcycles.about.com/od/historicaldevelopment/ss/Caferacer.htm
References
http://royalenfield.com/continentalgt/gt-storyhttp://www.ace-cafe-london.com/cafe-racers.aspx#Tophttp://www.royalenfields.com/p/videos.htmlhttp://www.velocity.com/tv-shows/cafe-racer/videos/cafe-racer-custom-build-on-a-budget.htmhttp://www.zeroto60times.com/Motorcycle-0-60-mph-Times.htmlhttp://www.enginecycle.ca/motorcycle-manufacturers-directorywww.returnofthecaferacers.comBikerJC March 13, 2006 (www.urbandictionary.com)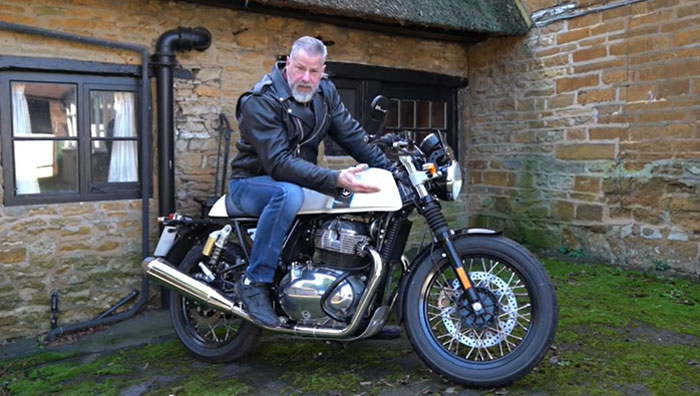 Acknowledgements
My sincere thanks to Kevin Mahoney and Ken Bruno for their time and willingness share their motorcycle expertise with me for this article
Submitted by: Bob Bruno