Can You Buy a Motorcycle Without a License?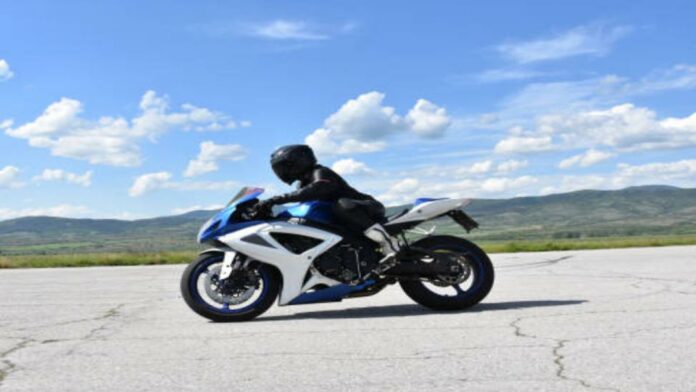 Can you buy a motorcycle without a license? Are you planning to buy a motorcycle but you don't have a license? If you're new to motorcycling, you may find yourself in this tight spot.
Think of buying a motorcycle from a dealership the same way as buying an Xbox Console from Craigslist. In other words, private sellers and dealerships don't necessarily need you to display your motorcycle license when making the purchase.
But it is considered illegal to ride a new model without a license unless you are planning to showcase it in your garage as a souvenir.
Continue reading to learn more.
Can You Buy a Motorcycle Without a License Via a Loan?
You can buy a motorcycle without a license, but can you do the same via a loan?
Banks don't joke around, and they can be very strict as far as their loans are concerned. But surprisingly banks don't necessarily need you to have a license to get a loan to buy a motorcycle. 
Banks, however, have a few stipulations that could restrict what you can and can't buy.
The caveats include the following:
Driver's License, which contains your photo ID and the necessary information needed to fill out the paperwork.
A minimum of 18 years of age, which is an important requirement anyone needs to meet to be able to get a loan from a bank.
The dealership, on the other hand, will not mind whether or not you have a license. But they will need your driver's license to fill up any documents.
Can You Use a Learner's Permit to Buy a Motorcycle?
Using a learner's permit to buy a motorcycle is the same as buying one without a license. What you need is your driver's license because it contains your photo ID and all the important information a dealership would need to fill the required paperwork.
The learner's permit, however, is a necessity when you want to ride your new motorcycle home for the first time. That's why we advise you to get one before buying a new bike.
Can You Register a Motorcycle Without a License?
Even if your intentions are not to ride the machine, maybe you're buying for someone as a gift you will need proof of insurance. Accidents occur when we least expect them. It can be hectic when an accident catches you unprepared.
The next important thing you need is the finances to make the purchase. When that is taken care of, the rest of the process should be easy. Legally, you're supposed to be of age 18. Unfortunately, minors can not get into binding contracts. 
In most states, you might not be able to transfer the title under your name. You can ask a parent or someone you trust to be the legal owner and have it changed when you're of age. Just like with cars, you will need identification to help in the registration process. You can show your driver's license as proof of identification. 
Is It Possible to Buy Insurance for Your Motorcycle Without a License?
Did you know that a motorcycle license is a stand-alone certification? Getting your bike insured without a license can be challenging and tricky.
This is so because insurance companies usually use your license to determine rates. You may also have a hard time locating an insurance company that accepts unlicensed motorcyclists. You may have to directly speak to the insurance company representatives to find out if they can insure your bike without a license.
But there are a few things you can do to boost your chances of getting coverage without a license.
The first thing you can do is exclude yourself from the policy. But here is the thing, you will not be insured for riding your motorcycle without a license. You can always update your policy information when you have a license.
Name Another Person as the Primary Driver
If you cannot find an insurance company that doesn't include a license as a must-have requirement, then you could always name a relative or friend as the primary driver of the bike. The insurer will use the driving record of the named primary driver to determine the rates.
Wait Until You Get Your License
Sometimes, patience is the best thing. You can simply store your bike in your garage and work on your motorcycle license until you get it. Then you can get insured and go for those long-distance rides you have been imagining in your head.
How Much Does It Cost to Get Insured Without a License?
The cost of the premium depends on your situation. Your insurance company is likely to see you as an increased risk if you name yourself as the main driver without a license. So, you should expect to pay costly premium rates. You may incur a 30 to 100 percent increase on your insurance policy.
What Kind of Coverage Can You Get?
It mostly depends on your usage of the bike. You can get minimum coverage (liability) if you have a suspended license and still want to meet the state requirements. But if you name another person as the main driver, then you may have to include additional coverages like non-collision, collision, property damage liability, and bodily injury liability.
Why You Should Be a Licensed Motorcyclist?
You may be surprised to find out that nearly half of the people killed in motorcycle accidents are unlicensed.
This means that there is substantial indication that a small part of the motorcycling community is involved in a large number of accidents. It would appear that irrespective of what you may think of the licensing tests used in most states, those tests are very effective to some degree. This is so because riders who bypass the system are more likely to be involved in an accident.
Motorcycle laws vary greatly from one state to another and from one country to another. But the fact is that unlicensed riders are more likely to be involved in accidents than licensed ones. You may also have a hard time getting insured without a license.
How to Get Your Motorcycle License
You will want to start by visiting your local department of motor vehicles. Then find out whether the local laws need you to take a riding test, a written test, or both. While you are there, inquire if they have any pre-test materials you can study. 
Find out if there is any specific training you will need before you take the test, and what equipment you need to have for the test. You should also inquire whether attending a certified riding school can substitute for all or part of the test.
Next, study the laws, and take some rider training if you decide this is right for you. Practice your skills, especially low-speed maneuvering, and when you are ready, you can go for those highway rides. 
The process of obtaining a license in the U.S. sometimes differs depending on the state. This is how you get a motorcycle license in Florida, for example. 
Should You Buy a Motorcycle Without a License?
If you have money and you are worried that you might spend it, then you can go for your brand new motorcycle without a license. But before you do, make sure you consider other factors like how you will get your bike home from the dealership and be registered and insured without a license. 
The bottom line is that a license marks you as someone who has made a commitment to two-wheeled transportation. Without both your motorcycle license and insurance, you cannot call yourself a complete motorcyclist.