CDC: Statistics Show Motorcycle Helmet Laws Save Lives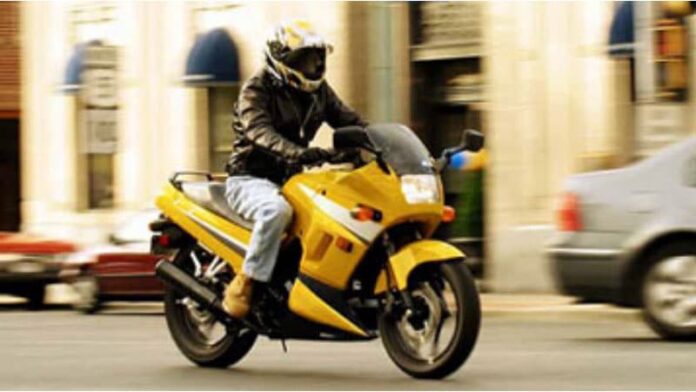 A new federal study has concluded that fewer motorcyclists die in states that require riders to where helmets. The study, which was conducted by the Center for Disease Control (CDC), also found that the cost to society is much lower in states that have helmet laws on the books. Interestingly, the study determined that roughly fives times as many no-helmet biker deaths occur in states with less stringent helmet laws.
Helmets Save Lives
In total, there were 14,283 motorcycle deaths from 2008 through 2010, according to the CDC. Of the more than 14,000 deaths, 6,057 bikers were not wearing a helmet. Just 12 percent of those deaths occurred in the 20 states with helmet laws. So what do these information illustrate? "These laws save lives," said Rebecca Naumann, an epidemiologist and lead author of the study.
Aside from examining the number of motorcycle related fatalities, researchers also delved into the medical costs associated with motorcycle deaths and injuries. Simply put, motorcycle laws save money, according to the CDC.
Motorcycle Helmets Save Money
"In 2010, more than $3 billion in economic costs were saved due to helmet use in the United States," said CDC Director Dr. Thomas Frieden in a statement to the Associated Press. "Another $1.4 billion could have been saved if all motorcyclists had worn helmets."
Researchers also estimated that more money is saved per registered bike in states that mandate helmets compared with states with less or no restrictions. Specifically, states with mandatory helmet laws saved approximately $725 per bike opposed to $200 in other states.
The Study
The CDC's study was based on National Highway Traffic Safety Administration statistics gathered from 2008-2010. Although twenty states had instituted mandatory helmet laws when the study was commissioned, the total has dropped to 19 with Michigan's recent revision of its law.
The state of Michigan amended its helmet law back in April to allow riders older than 21 to ride without a helmet if he or she meets certain criteria, which includes having medical insurance. Additionally, three states — Illinois, Iowa and New Hampshire — had no laws at all when the study was conducted. The remaining 20 states only possessed laws requiring helmets for teenagers.
Despite the CDC's rather alarming data, opposition to mandatory helmet laws remains fervent. Vince Consiglio, president of American Bikers Aiming Toward Education, celebrated Michigan's recent reversal of its mandatory helmet law.
"Motorcycle accidents are a very small percentage of accidents overall," he told Detroit News in April. "Data from other states demonstrate that states that remove mandatory helmet laws do not see an increase in insurance premiums, and states that institute helmet laws do not see a corresponding decrease in insurance rates."
Helmets Save Lives