Dallas Sport Biker Pulled Over For Helmet Camera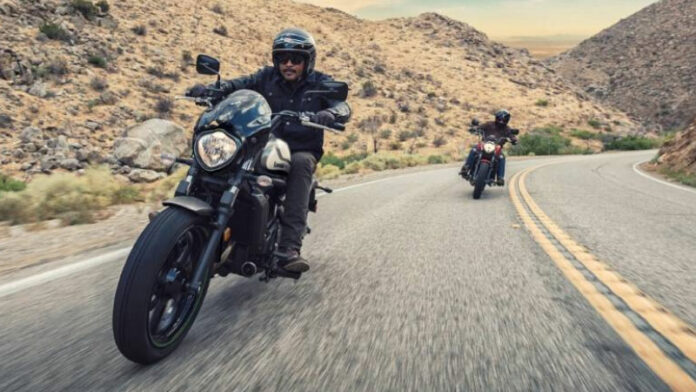 The case of the Dallas sport biker who appeared to be pulled over and arrested for his helmet camera on the Memorial Day weekend is being internally investigated by the Dallas County Sheriff's Department.
What Happened
The biker, Chris Moore, claims he was pulled on Stemmons Freeway in Dallas because police wanted to view what was on his helmet camera when he was riding in a pack of about 50 to 100 riders. Officially, Moore was stopped because of a concealed plate. The helmet camera was turned by the sheriff's office to the gang unit of the Dallas Police Department at the scene of the arrest.
However, the actions of arresting officer Deputy Sheriff James Westbrook are being looked at by the sheriff's department.
The Controversy
"We're looking into the incident to determine if officer Westbrook acted inappropriately," said Dallas County Sheriff's Department spokesperson Carmen Castro to AllAboutBikes.
Castro said the entire contents of the video on Moore's helmet cam were not available to the sheriff's department, as it was immediately handed over to Dallas police, and that they are reviewing the video now. The video, portions of which were aired on Dallas' News 8, suggest that Westbrook pulled Moore over specifically for his helmet camera.
What Was Said
Moore on the video: "Was I doing something wrong? What am I being pulled over for?"
Westbrook on video: "The whole group of you guys."
Moore: "No. I was not, individually. How can you pull me over?"
Westbrook: "The reason you're being pulled over is because I'm gonna take your camera and we're gonna use it as evidence of the crimes that have been committed by other bikers."
Moore: "I have not committed any crimes, and you cannot take my personal property from me, sir."
Westbrook: "That's fine. Need to see your license and registration."
The situation became volatile when Moore pressed Westbook for the reason for the stop.
Moore: "Why'd you pull me over in the first place?"
Westbrook: "Have a seat, OK?"
Moore: "Sir. Sir. What you did to me was not right. You know it."
Westbrook: "I'm going to ask you one more time to have a seat."
Moore: "That's f'ed up. Where's my bike going?"
Westbrook: "Sit down. I'm telling you to chill out."
During the arrest, Westbrook is seen shoving Moore into his car and slamming the door on him. Moore's bike was impounded and he spent eight hours in jail. He was given a class c citation, Castro said.
Comment From Chris Moore's Attorney
"If using a video camera was wrong, every news station would be hauled into jail," Moore's lawyer, Hunter Biederman, said to AllAboutBikes.
Biederman was not optimistic that the sheriff's office investigation would turn anything up.
"(Police) tend to stick together on cases like this," he said.
Using Video To Prosecute Motorcyclists
A group of about 100 sport bikers closed U.S. Route 75 in Dallas during the Memorial Day weekend of 2011. At least two riders were arrested spray painting graffiti on the freeway during the incident. Their arrests were aided by videos of the shutdown being posted on YouTube.
Raw Footage From Chris Moore's GoPro Camera