Do You Need Insurance for a Dirt Bike? And How to Choose One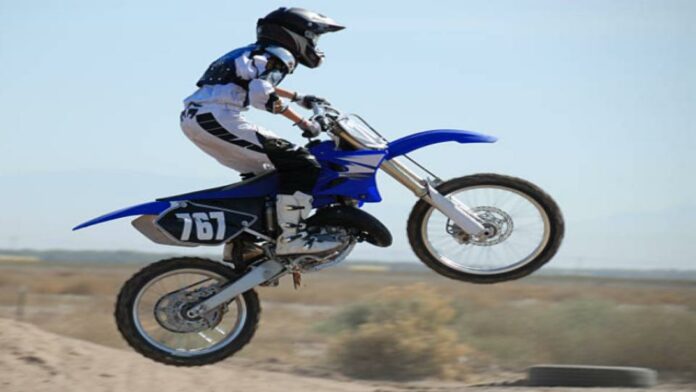 Is it really necessary to insure a dirt bike, even when the law may not require you to do so?
YES, you need an appropriate insurance cover for your dirt bike because, like other vehicles, the bike is exposed to loads of insurable risks out there.
Dirt bike insurance is not a legal requirement in all states. Nonetheless, some form of registration is required to track the owners' riding routine.
So, why do you need insurance for your dirt bike if it is not necessarily required by law?
That's because it's good to enjoy being protected against financial burdens in case of an accident.
However, dirt bike insurance details can be confusing. This is due to its similarity with the ordinary motorcycle cover. Some insurers even bundle dirt bike cover with the primary motorcycle policies.
I have clarified the common misperceptions about dirt bike insurance in this article.
So, let's try to solve the puzzle!
Is Dirt Bike Insurance a Legal Requirement?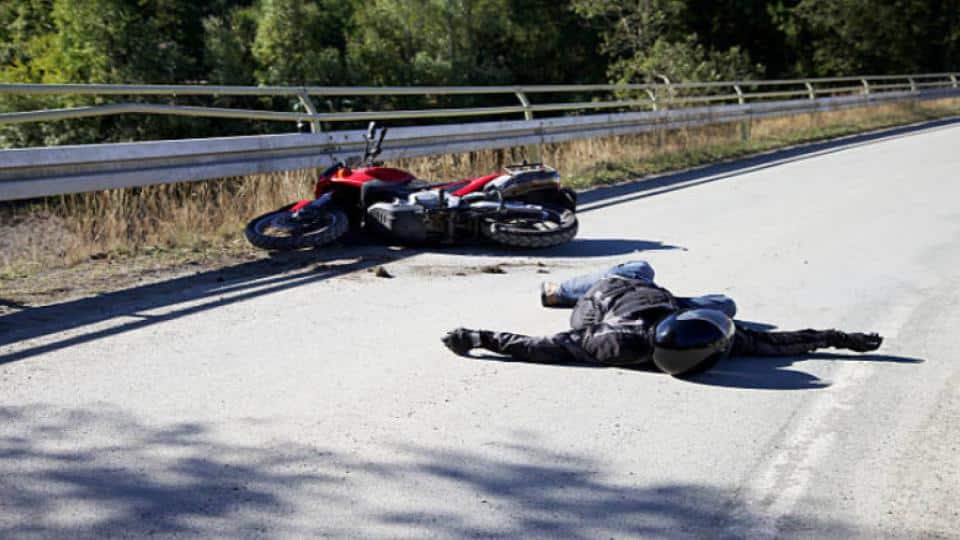 The question of whether dirt bike insurance is required by law varies between states. Most states like New Jersey demand that you obtain property damage liability and bodily injury insurance besides registering your dirt bike.
Other states like North Carolina do not stipulate any form of dirt bike registration or insurance. In this case, owners are free to use uninsured dirt bikes as long as they don't ride on restricted areas like streets or highways. Even so, riders may be required to provide proof of insurance to access certain state-operated spaces like parks.
Note: Emerging dirt bike models are fashioned for both highway and off-road riding. These new dirt bike versions are recognized as motorcycles by law. Therefore, owners must obtain registration credentials and coverage under compulsory liability insurance.
Why Do You Need a Dirt Bike Insurance?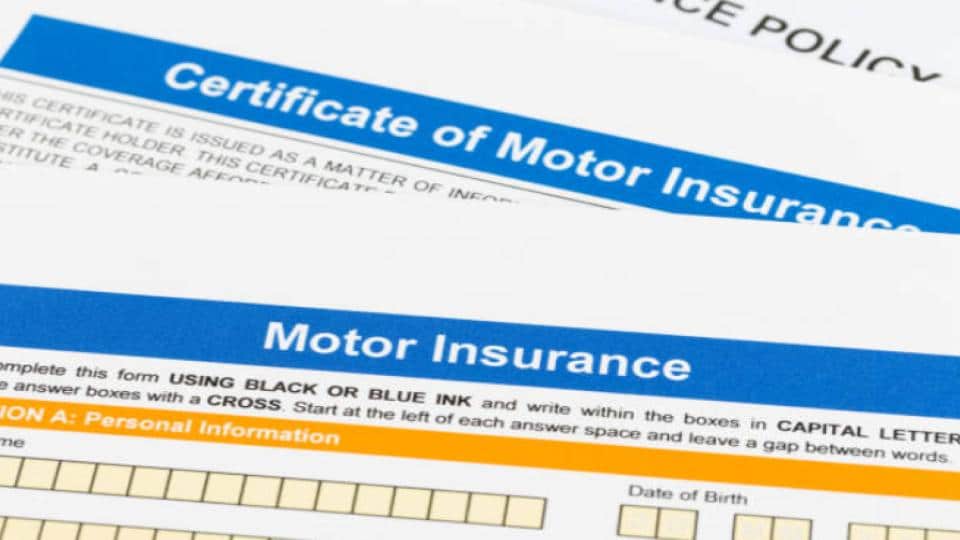 You need dirt bike insurance to safeguard against any form of liability that you may incur in case of an accident. Importantly, it is necessary to cover medical expenses that may arise from accident-related injuries.
Furthermore, accidents often lead to extensive dirt bike damage. So, an appropriate cover is required to cover repairs or even the cost of replacement in case of theft or write-off. They also compensate for third-party expenses if you injure other persons or damage their property in an accident.
Similarly, dirt bikes are exposed to damage or theft while stored in a home garage. In such a case, appropriate dirt bike cover should be taken since dirt bikes are not included in a homeowner's insurance.
Note: If you are a first-time rider, you run a higher risk of accidents with close-by cars, trucks, or other bikes. So, it is prudent to take out insurance even if your state does not mandate it. This way, you are covered in case of any eventuality.
When You May Not Need a Dirt Bike Insurance?
It might sound awkward, but you may not always need a dirt bike cover. If your bike is solely kept on closed-course racing tracks, you are not held liable in case of accidents since all accidents are regarded as part of the sport.
In such a case, if you accidentally run into other bikes or injure third-party spectators, repairs and medical liabilities do not fall on you. Scratches and dents on other dirt bikes in the racecourse count as part of the sport also.
So, if you are disciplined enough to ride in the closed-course tracks only, you might not need a cover for your dirt bike at all. You can exploit this window only if your local laws permit it.
Difference Between Dirt Bike and Motorcycle Insurance
Although dirt bikes resemble motorcycles in many ways, insurance companies package their products differently. Even so, some companies classify dirt bikes together with ordinary motorcycles. This classification, however, tends to hike dirt bike insurance rates.
Dirt bike insurance products are much lower than ordinary motorcycles when priced individually. The low rate of dirt bike insurance is attributed to the fact that dirt bikes are lightweight and are specially designed for off-road riding.
So, despite lacking many safety features, dirt bikes' off-roading activities are associated with minimal accidents.
Hence, you should go for insurance products that exclusively cater to dirt bikes instead of those bundled with the motorcycle cover. Exclusive dirt bike covers are simple to process, and they are priced much lower than general insurance products.
Why Is Dirt Bike Insurance Cheaper Compared to Motorcycle Cover?
The cost of dirt bike insurance is generally lower than those of motorcycles. You can get a full-year cover for as low as $100. Since dirt bikes are restricted to off-road terrains and closed-course tracks, owners tend to spend less time with them.
As a result, insurers place a lower risk probability on dirt bikes. This situation significantly lowers the insurers' contingent liability on the dirt bike's pool.
Affordability is also attributed to its low power ranking. This ranking makes them less likely to engage in insurable incidences.
Unlike motorcycles, which go as far as 1,400cc in the power range, dirt bikes have an optimized racing power of 450cc. For that reason, dirt bike policies are subject to considerable price discounts.
Average Cost of Dirt Bike Insurance in North America
The leading motor vehicle insurers in North America charge relatively similar premiums to insure your dirt bikes.
Popular dirt bike covers in the market costs:
Progressive dirt bike and motocross insurance @ $77 monthly and $837 annually
Liberty mutual motorcycle insurance @ $69 monthly with proportional discount deduction if you pay upfront for the whole year
Allstate motorcycle insurance @ $25 monthly and $295 annually
AAA motorcycle insurance is $75 monthly and $932 annually for non-AAA members. AAA members pay as low as $35 to get monthly dirt bike coverage
The states with the cheapest dirt bike insurance have average annual cost patterns as follows: North Dakota @ $330, Iowa @ $411, Wyoming @ $449, South Dakota @ $456, and Nebraska @ $458.
By contrast, the states with the most expensive dirt bike insurance have average annual cost patterns as follows: California @ $1,816, Louisiana @ $1,142, Missouri @ $1,016, Michigan @ $953, and Florida @ 942. Even so, the average annual cost of dirt bike insurance in the US is pegged at a reasonable rate of $721.
Factors Affecting Cost of Dirt Bike Insurance
Insurers look at certain factors when setting premium rates. The rates identified above are just regional averages. Hence, they don't necessarily reflect the ultimate cost of dirt bike insurance.
Insurers fix the real rate of dirt bike cover based on certain underlying factors, including:
Dirt bike value: The ultimate cost of dirt bike cover largely depends on the underlying value of the asset to be insured. More expensive dirt bikes cost more to repair or replace. Consequently, insurers charge more to cover high-end dirt bikes than average and low-priced bikes.
Dirt bike safety features: Bikes that are fitted with more safety features like anti-lock brakes are regarded as low-risk road machines. Consequently, insurers place them in low-risk pools, thus attracting low insurance premiums. Dirt bikes that have the most basic safety features are considered high risk. Therefore, you might not be eligible for any discount if your bike does not have additional safety features.
Crash rate: Dirt bike models associated with a high accident rate are charged relatively higher premium rates. Perhaps, you should do thorough research to ascertain whether your bike brand qualifies for specialized premium discounts.
Theft probability: If you live in theft-prone neighborhoods, the insurer will likely zone you in a risky category. Your dirt bike insurance rate will probably be pegged at a slightly higher rate if this is the case.
Similarly, if your bike is the flashy and expensive type, it becomes a high theft target, thus attracting high premium rates.
Choosing the Right Cover for Your Dirt Bike
Choosing the right type of cover for your dirt bike involves matching your riding preferences with the features offered in particular insurance products. For instance, an enthusiastic trail rider might not need the same coverage as an avid track racer.
Therefore, you should evaluate your riding habits in relation to the offered coverage features. This way, you are empowered to know which policies are suited for your riding habits and risk prospects.
Basic Dirt Bike Insurance Policies
Use these primary types of insurance to evaluate an appropriate policy for your dirt bike.
Bodily Injury and Property Damage Liability
The two coverage features protect you against liabilities incurred if you accidentally injure third parties or damage their property with your bike. Often, insurers set different claim limits for each of the two types of coverage, correspondingly.
This policy also covers you against liability incurred by third parties who cause accidents while riding your bike.
The property damage aspect specifically caters to your bike's accidental damages on trails, lawns, structures, or crops.
Both property damage and bodily injury features are included as part of liability coverage in the jurisdictions where dirt bike insurance is compulsory.
Medical Payments
Although the medical payments aspect is optional in most states, it cushions you against crash-related medical bills. This policy is non-discriminative as it covers the bills incurred by you or third-party passengers.
Also, with this option, reimbursements are made irrespective of the party that caused the accident. So, it ensures that claims are not rejected based on technicalities.
Notably, the flexibility of the medical payments option can be extended to the rider's private health insurance. This means that the medical payments policy can be applied to cover health-related financial liabilities when the primary health cover is exhausted.
Collision and Comprehensive
The collision aspect covers liabilities incurred if your bike collides with another vehicle or any other obstacle on the road. Similarly, comprehensive coverage caters to the extensive scope of risks, such as theft, fire, or natural calamities.
You should consider this coverage if your riding habits extend beyond leisure activities. It is suitable for ranchers who might use their dirt bikes for movement in their property. The collision and comprehensive aspects are ideal in such a case since the remote environments are prone to undefined forms of incidences.
Importantly, the comprehensive cover, being the highest level of cover in any insurance contract, allows you to claim bike replacement in case of write-off or theft. So, despite its relative expensiveness, the comprehensive cover affords you maximum protection against unforeseen liabilities.
Uninsured and Underinsured Motorists
This feature covers both the rider and the bike. Importantly, it caters to the accident-related liabilities caused by underinsured or uninsured riders with your bike. This cover is convenient for the underinsured and uninsured riders who are exposed to high financial penalties in case of accidents.
So, as a bike owner, you should include this option when buying insurance since you never know the eventualities that await your bike on the road.
Motocross / Racing Option
This option covers bikes used for motocross or racing events. It is an ideal cover if your dirt bike is occasionally engaged in racing activities. So, if you are planning to take out your bike for seasonal racing events, this insurance option is a must-buy for you. This necessity is due to the fact that the standard insurance policies do not cover the unique incidences on the racing track.
Customization Option
This option covers aftermarket accessories that are excluded from the primary insurance contracts. Notably, standard insurance policies expressly disregard these valuable customizations. So, owners should take out an appropriate cover to protect their assets from loss in case of accidents.
How to Get Discounted Dirt Bike Insurance Rates?
Bargaining for premium deductions is easy as following certain basic steps, which are the best practices for maintaining low accident rates.
As a dirt bike owner, you can adopt one or more of these practices to improve your personal safety. Secondly, you can use them to qualify for reasonable premium deductions when buying insurance.
Best practices to negotiate low premium rates include:
Limit Your Riding Mileage
Maintaining a modest riding history makes you a favorable customer in the eyes of the insurer. It suggests that you are less likely to engage in accidents that lead to claimable liabilities. In such a case, you can seek reasonable premium deductions when purchasing insurance.
Accumulate No Claims Bonus
Accumulating no claims bonus involves taking care of certain "insignificant" liabilities yourself, even when they are claimable. This habit implies that you are mindful of the recommended safety and bike maintenance practices.
As a result, you can obtain proportionate deductions to your insurance premiums since you are actively engaged in accident prevention.
Install Reliable Security Components
Installing functional security features on your bike reduces the risk of theft. This allows you to claim reasonable deductions as the insurer can easily identify your effort in mitigating the underlying risks.
Complete Bike Safety Course
Safety courses and certifications, at the very least, indicate the rider's readiness and willingness to abide by the strict safety riding procedures. It improves your standing from the insurer's perspective. You can use this good standing to claim a proportionate deduction on your premiums.
Final Thoughts
So, do you need insurance for a dirt bike? The answer is YES.
Like motorcycles and other automobiles, dirt bikes are prone to costly accident-related liabilities on the road or even on the neighborhood pavement. An appropriate cover protects you against an extensive range of incidents that you or other third parties might encounter with your bike out there.
Therefore, although not all states mandate you to have a dirt bike cover, it is in your best interest to have one since a bike is likely to encounter risks that can bring you unbearable financial liabilities. So, if you are a dirt bike owner, ensure you have an appropriate cover to keep you protected as you exploit your riding potential.