Dual Sport Vs Supermoto – Which One Should You Buy?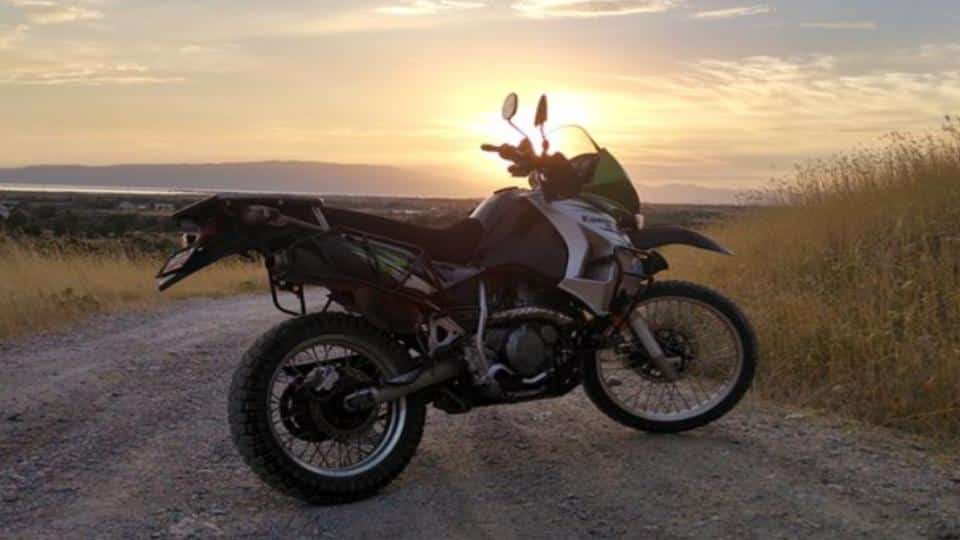 Let's look at dual sport vs supermoto.
You already know how popular these dirt bikes are. So, if you were to get that ultimate bike for yourself, which one should you choose?
Endless possibilities—that is what a dual-sport motorcycle is all about. It is a rugged, light, durable, economical, and versatile type of dirt bike that is good for both on- and off-road riding.
A supermoto bike, on the other hand, is a type that is fitted with street wheels and tires as well as a modified suspension. You can ride this bike on paved tarmac, over obstacles, and hard-packed dirt.
Besides the general differences, it pays to know the key features of these two types that make each design unique.
So, let's dive in and take a look.
Main Differences Between Dual Sport Vs Supermoto
The main differences between dual sport vs supermoto are:
A dual-sport has a 21-inch front tire and 19-inch rear tire, whereas a supermoto has a 17-inch front and rear tire.
A dual-sport has a smaller brake rotor on its front side, whereas a supermoto has a 310 mm or 320 mm brake rotor in front.
A dual-sport motorcycle has a standard front fork, whereas a supermoto motorcycle has an inverted front fork.
A dual-purpose bike has slightly higher ground clearance, whereas the ground clearance of a supermoto is a few inches lower.
Dual sports have a lower price range, whereas supermotos have a higher price range.
As far as versatility goes when riding off-road, a dual-sport motorcycle is the better choice. When it comes to high-performance on the street, a supermoto is a superior choice.
These are just highlights of these dirt bikes. Continue reading to learn more.
Dual Sport Vs Supermoto Bikes: A Guide for Choosing
What Is a Dual-Sport Motorcycle?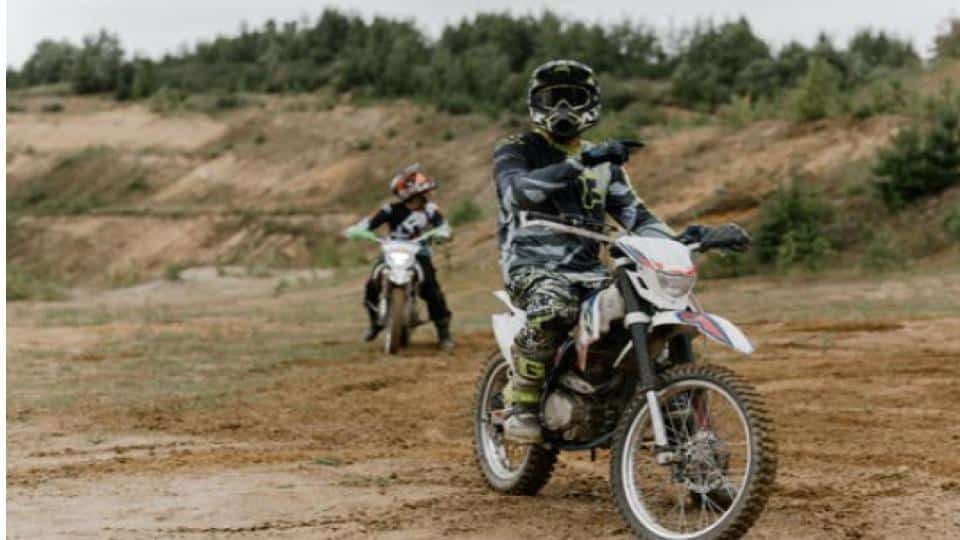 This is a motorcycle designed for both on- and off-road riding. It is street legal but capable of tackling roads and trails. This is usually a heavier variation of a dirt bike with lights and a quieter muffler to make it street legal.
A license plate is also something you normally find on a dual-sport. This type of motorcycle is sometimes referred to as an enduro, which is more of a European thing. There are at least three types of dual sports, which include heavyweight (over 350 pounds), middleweight (300 to 350 pounds), and lightweight (250 to 300 pounds). The first dirt bike motorcycle with a license plate was introduced by Suzuki in 1990, the DR350. Riders of this motorcycle adopted the terms dual-sport and dualie.
Different manufacturers have used different names over the years to refer to their models. Kawasaki refers to its models as dual-purpose, Suzuki refers to its models as DualSport, while Honda lists its offerings with model numbers and it also refers to them as enduros.
What Is a Supermoto?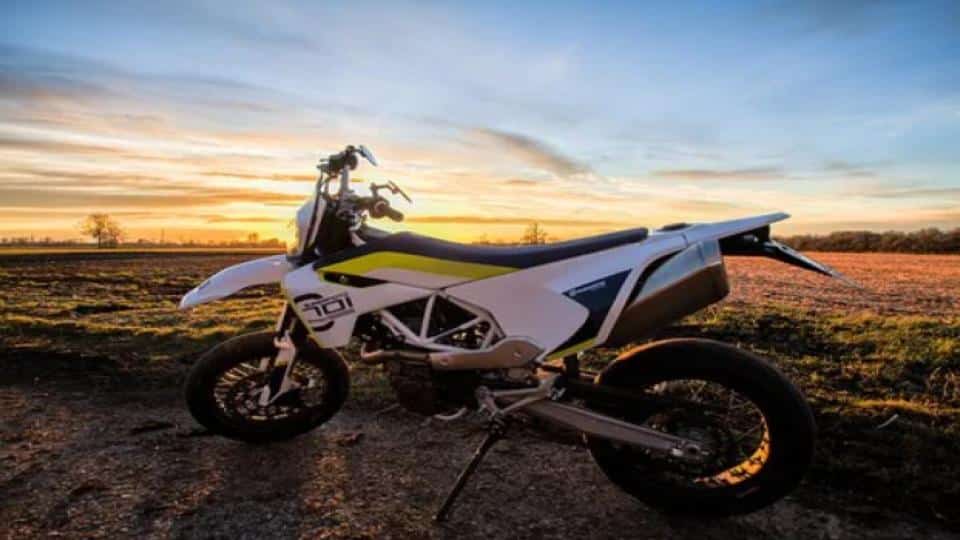 This is a motorcycle that features a combination of dirt and street bike design. It offers the best of both worlds.
Supermoto racing was started by the ABC television network in 1979. The network's main objective was to find the all-around best motorcycle racer. It created superbike races that combined paved road racing with jumps of motocross and dirt riding. The sport became known as a supermoto.
This motocross-style motorcycle usually features road-racing wheels as well as slick or slightly grooved tires. However, this bike shouldn't be confused with a sportbike, which is another type of its own.
Feature Comparisons
Now, let's take a closer look at the key features that differentiate these two types of motorcycles.
Tires
Dual-purpose motorcycles come equipped with a 21-inch front tire and an 18- to 19-inch rear tire. This uniquely designed tire is meant for carving the bike on dirt, and it holds your line a little better.
For example, if you hit a rock, the tire is not going to bounce out of the way. Apart from the size, dual-purpose tires are equipped with a full tread depth pattern that is uniquely made for demanding off-road riding or racing. It yields outstanding traction on every surface from soft single-track trails to hard-packed fire roads.
When dealing with dual-purpose tires, you have to pay close attention to the metrics. The metrics or ratio range from 90/10, 70/30, 80/20, 60/40, 40/60, 50/50, 20/80, 30/70, or 10/90. You need the ideal street to off-road ratio for the best performance on and off-road. There is no need to give up precision handling while riding on the highway for exceptional off-road competence if you are planning to spend less time on the dirt trails. If you are not sure, you can always go with a 50/50 dual-sport tire for the best of both worlds.
Supermoto bikes come equipped with 16.5-inch to 17-inch tires. Supermoto tires tend to track and find all rocks and obstacles.
You will feel the bumps on your handlebars. But if you put a supermotard on the street, the large width in the front tire will give you a lot of grip to play with. Supermotard tires are usually designed with traction skin to provide a safe and short break-in. They have a revolutionary tread surface, which means they don't need tire-release agents.
If you are planning to use your supermoto off-road most of the time, then you will need 17-inch street tires and dirt bike street wheels.
Verdict: As far as tire size, design, and versatility are concerned, dual sports win this category.
Brake Rotors
Supermoto bikes have big brake rotors, usually 310 mm or 320 mm. A bigger rotor offers maximum surface area as opposed to a smaller rotor.
A supermotard is going to tow itself to a stop a lot faster when you squeeze on the brakes because the maximum grip is produced with the initial bite. Thereafter, the level of grip will fall. A larger brake rotor offers a larger surface area for heat dissipation, which helps cool the rotor earlier. This ensures you have superior braking power, especially on the street.
Dual-sport bikes have small brake rotors, which means less braking power. The front brake feel can be mushy and it may appear as if the motorcycle doesn't want to stop. But again, you have to think, where is a dual-purpose bike meant to be?
If you are in the dirt with a big, bitey front brake rotor like the one on a supermotard, you may lock your front tire up too quickly and end up throwing yourself off the bike. The small rotor allows you to brake slowly on those dirty trails for maximum control. But here is the thing, the small rotor may not provide bitey braking power on the street as would large rotors.
Verdict: Supermoto wins as far as superior braking power is concerned.
Front Suspension
You might have been at a dealership and saw someone pick one motorcycle type over another simply because of the difference in the front suspension. Fork orientation is a big factor when comparing dual-sport and supermoto bikes.
Dual sports are fitted with a right-side-up, standard, or conventional fork. On a standard fork, the chrome part called the stanchion is going to be up top clamped by the triple clamp. The thicker female section called the slider is going to be at the bottom. A right-side-up fork works better on a dual-purpose motorcycle because it is less rigid and highly off-road-friendly.
Supermoto motorcycles, on the other hand, come equipped with an inverted front fork. The thicker female section is clamped by the triple clamp and the stanchion is down below. The slider will be sliding up inside the massive tube.
Why do manufacturers do that? It is all about rigidity. When you hit the brakes on a supermotard with an inverted fork, you are going to get very little flexing. This unique fork design makes handling considerably better, making a supermoto more balanced. By putting the lightweight components at the bottom, an upside-down design helps to reduce the unsprung weight suspended to the bike. The heavier slider with a bigger diameter attached to the body adds strength to the bike.
Verdict: A supermoto wins this category, thanks to the upside-down or inverted suspension.
Ground Clearance
The front suspension of a supermoto has almost the same travel as that of a dual-sport motorcycle. But a supermotard has less ground clearance compared to a dual-purpose because of the 17-inch tires in the front and rear. The 21-inch (front) and 19-inch (rear) of a dual-sport increase ground clearance.
Verdict: A dual-sport is the better option because it improves versatility, especially when riding over obstacles.
Price
Knowing the differences between these two bikes is not enough; you need to know how much each design will cost you. A high-performing supermoto like Husqvarna 701 will cost you around $8,000 to $12,000. This is quite pricey if you are planning to buy a new motorcycle.
If you look at dual sports, such as the Yamaha WR250R, the price is highly budget-conscious. You can get it for approximately $6,700. However, you can find used supermotos and dual sports at a cheaper price of around $5,000.
Verdict: A dual-sport is a cheaper choice compared to a supermotard.
Dual Sport Vs Supermoto: The Winner
A dual-sport bike is better if you will be spending most of your time riding off-road because of its larger tires, small brake rotors, increased flexing, and higher ground clearance. A supermoto motorcycle is better if you are planning to do a lot of street riding because of its wider tires, large brake rotors, and enhanced rigidity.