Erik Buell Racing Is Back In The Game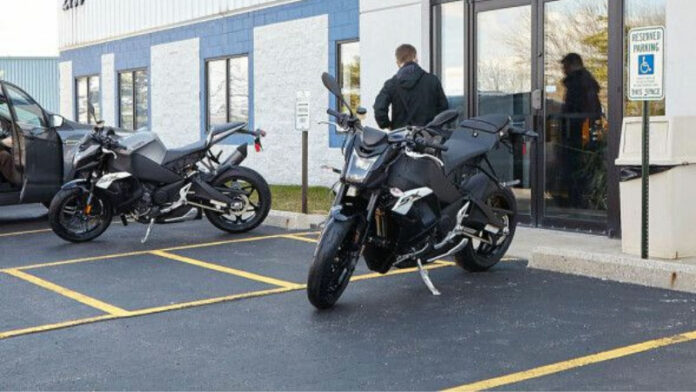 Erik Buell Racing -- the same Erik Buell who had a co-production sport bike deal with Harley-Davidson just a few years a back -- has just struck a deal to receive a $20 million cash infusion from the FirstPathway Partners, according to the investment firm.
The bottom line is that Erik Buell Racing will expand the company's East Troy, Wisconsin factory and begin producing street bikes in the $20,000 range, according to Fox 6 of Milwaukee. In 2011, the Buell company produced about 100 high-end sport bikes in the $40,000 range.
"Our research shows a very strong global market for this kind of motorcycle, and this funding will allow motorcycles designed and assembled in East Troy to be used all over the world," Buell said in a statement. "It's a great boost for our company, for Wisconsin's exports and for American business as a whole."
FirstPathway Partners
The investment comes via the federal EB-5 program, which provides U.S. residency and citizenship to foreigners who invest in American companies that create jobs in the U.S.
American-Made Motorcycles
"EBR motorcycles are made in America and in great demand worldwide," said Bob Kraft, chairman, CEO and founding partner of FirstPathway Partners. "This investment will create good manufacturing and engineering jobs in Wisconsin for skilled American workers and greatly strengthen a local company's position in the global marketplace."
Buell's 1190RS has been turning heads on the international racing circuit and the company plans to build about 100 models of the street version this year.
"We're a diverse country, and Americans have a broad scope of thinking and a pioneering mindset," Buell said to Entrepreneur Magazine. "EBR is going to stay focused on invention and intellectual property, and do radical things that the rest of the world isn't doing. That's how we're going to bring some American flavor to the sport bike industry."
Erik Buell & The Buell Motor Company
Buell is a Pittsburgh native who founded the Buell Motor Company in the early '80s and became known as a technical trail blazer. Among his innovations is the Uniplanar rubber engine mounting system, which permits the engine to be mounted as a fully stressed component of the frame.
The Buell Motor Company teamed up with Harley-Davison in the early '90s with Harley eventually gaining full control of BMC before retiring the brand in 2009.
Immediately following the company's demise, Buell recorded a blues-rock album called "Anthem" with his band the Thunderbolts. They've just released a new record, "Riders Of The Edge."
"I really appreciate the opportunity we had with the old company because we got a lot of fans, made quite a few motorcycles, sold them worldwide, and we also learned a lot," Buell said to Fox 6. "Now, getting a fresh start where we can be kind of independent and very much focused on the sport bike customer is a real breakthrough for me and the team here."
EBR 1190RS Build and Test