FirstGear Baja Mesh Gloves Review: How Good Is It?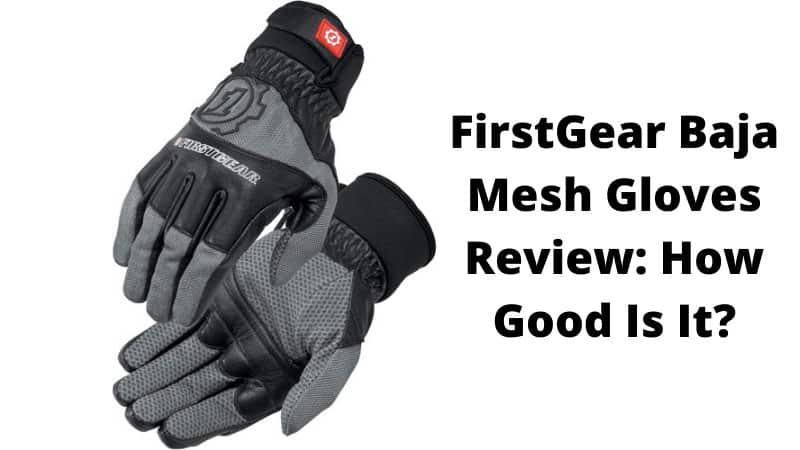 BASIC PRODUCT INFO
Motorcycle Gloves
Baja Mesh Gloves
| | |
| --- | --- |
| | |
| | FirstGear Baja Mesh Gloves |
| | |
| | |
| | |
If it's comfort combined with proven durability that you seek, Baja Mesh Gloves by FirstGear may be just the ticket. Essentially a three-season glove (cold weather riders in Northern climes may need something a bit more substantial) the glove is another example of FirstGear's history innovative technology.
Constructed with an American cut, the Baja Mesh Glove comes in two colors (black and black with grey) and retails for $39.95. The glove is actually a mesh-leather-Amara (synthetic suede) fabrication that yields superior ventilation, durability and protection.
Key features include leather reinforcement across the back of the knuckles on all four fingers, comfortable and responsive Amara on the front of the fingers, and double protection across the high-use palm area. Articulated fingers provide a more instinctive fit and responsive grip.
Key Features
As with all FirstGear products, the Baja Mesh Glove is tested by real riders and engineered for the long haul.
Baja Mesh Gloves-Reviewed by Vertical 
I normally only ride with gauntlet type of gloves. I like my jacket to be under the glove to keep the wind out. You can't do that with these pair but you also gain the ability to put them on and off in a second.

They are narrow enough to go under your jacket and if you have a good strapping system no wind gets through. I am also normally only in leather gloves so going to this Mesh Leather Suede fabric combination has been interesting. They are very comfortable but not sure how strong they would be in a big crash, but if it was at a slow speed I bet they would hold up.

You can feel all of the controls nicely and putting my helmet on is now a piece of cake with all the feel I have with these gloves.

Good price for what they are too.