Gear Review: Sartso Kevlar Jeans – Slick, Stylish & Protective Hot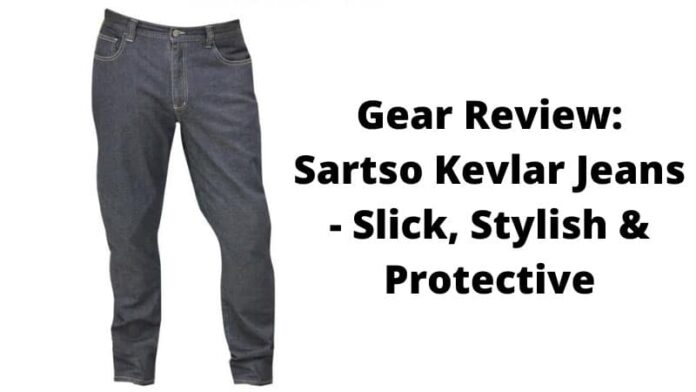 I have tried various lower body garments including leather trousers and jeans, as well as gortex, and up to now, Sartso have won me over! It's not just the super slick design and really great fit, but also the peace of mind I receive whilst wearing them. Being a stunt rider, I want to feel as safe and comfortable as I can whist performing and indeed training, Sartso gives me just that!
Thanks to the Kevlar panels in the upper section of the trousers and additional pockets for armour by the knees, also supplied by Sartso, I can feel safe whilst riding. Knowing that if I do have a 'little slide' my trousers wont rip open on the tarmac to then start damaging my skin, is very reassuring to say the least! I am capable also to slip shin armour underneath my trousers to give me that extra added confidence if I choose to do so.
So while we feel safe on the bike, we can still feel stylish off of it too! These jeans can fool anyone as they do not necessarily look like your typical 'Biking jeans'. Further still, Sartso have 6 different designs for women as well as the optional choice of the Cargo pants – Personally my favourite with large pockets for your mobile phone, I.D and other necessities you may need to take along with you on a ride. Of course they do a men's range as well allowing for 8 different design choices again, including the Cargo Pants.
Below, you can see the test video of the Kevlar jeans. So don't just take my word for it, see for yourself just how durable these jeans really are!
Take a look at more from the Sartso range by visiting www.sartso.com