Honda's All New CBR250R Coming to America!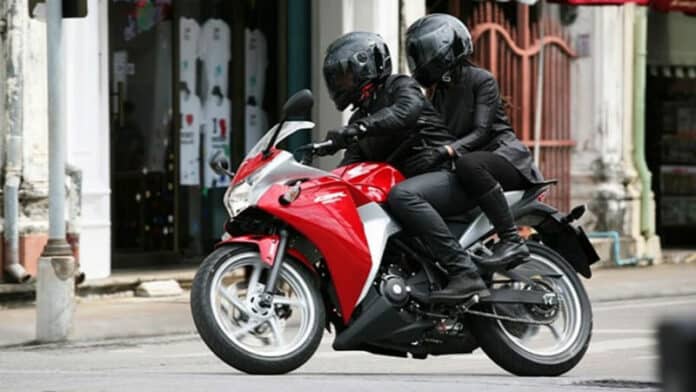 The news is incredible – Honda has announced that the 2011 CBR250R will be available in US dealerships by the middle of next year. This new machine is to be first viewed by the public at the EICMA show to be held in Milan, Italy, in early November. So far, the moto-press has been very enthusiastic about this new model; reports are that it will be very well positioned to take advantage of current market trends and it will be a desirable purchase for new and experienced riders alike.
Honda's CBR250R runs a Honda PGM-FI (fuel-injected) single-cylinder four-stroke engine mated up with a smooth-shifting six-speed transmission. A standard sport-oriented chain drive sends all 26 HP (at 8500rpm) and 17 ft-lb (at 7000rpm) of torque to the rear wheel. With a low and very centralized weight bias, that should move the 359 pound (368lb w/ABS) machine down the streets with great aplomb.
Suspension is handled by a 37mm fork and a Pro-Link single shock out back which allows for five positions of preload adjustment. Braking is a completely modern affair with a single 296mm disc at front and a 220mm on the rear wheel – and, Honda's combined anti-lock brakes (ABS) is an available option.
With bodywork straight from the larger CBR siblings and a headlight which looks as if it came off a VFR1200F, you 2011 Honda CBR250R TriColorcan see that Honda means business with this machine. It will be positioned to compete directly with the Kawasaki Ninja 250R, but the Honda will start out ahead of that venerable entry-level sport bike by providing fuel-injection instead of carburetors – and ABS as an option.
Price for the US market has yet to be determined, and the CBR250R will be available in metallic black or red and silver, but not in the beautiful pearl blue, red and white tricolor which will be sold in Europe. The bike is to be manufactured in Thailand, so Honda could have an opportunity to price it very close to its competition…stay tuned!