How Do You Install A Motorcycle Radio?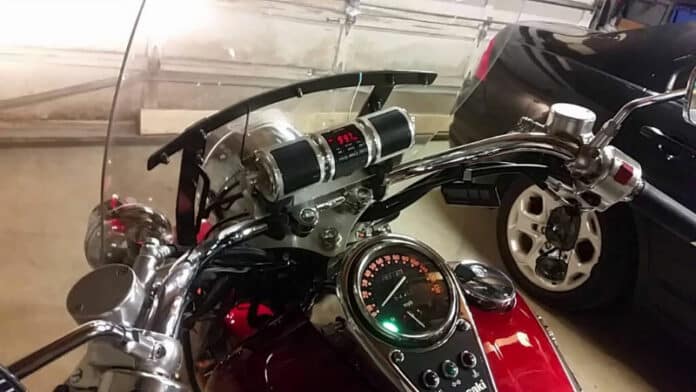 Installing a motorcycle radio on your bike makes your trips more entertaining and enjoyable. You get to listen to your favorite ​audio, instead of the dull sound of your engine and the surrounding air.
However, installing a motorcycle radio on your bike might become tricky if you haven't done it before. You might have no clue where to start and how to do the entire task correctly.
Luckily, this easy guide will teach you how to install your new motorcycle radio correctly.
But first…
Do you have the right motorcycle radio?
Before we can get into more details about installing a motorcycle radio, you need to ensure you've got the right radio for your bike.
Don't get it? Well, the best motorcycle radio for your bike is one that's compatible with your specific motorcycle model. You'll need to check the specifications of the motorcycle radio before buying it to ensure it'll perfectly fit on your bike.
Most of the models out there can easily be fitted on motorcycle handlebars with a diameter ranging from 0.7 to 1.25 inches.
Besides compatibility, you'll also need to ensure you get an easy to install model so that you don't spend hours trying to figure how to set it up. Make sure you get a radio that comes with all the necessary installation hardware such as mounting brackets, cable connectors, fasteners, and even an easy-to-follow user guide.
Once you have confirmed that the radio you have is compatible with your motorcycle, follow the steps below to install it on your bike.
How To Install A Motorcycle Radio:
Step 1. Decide where to place the radio
You'll first need to decide on the perfect spot for positioning the new radio on your motorcycle.
That said, the console should be the first place that comes in your mind. You might also realize that your bike model comes with a special spot for mounting the radio.
Step 2. Secure your radio in place
Once you have chosen where to place your motorcycle radio, it's time to secure it in place.
For this step, you'd want to forget about drilling holes on your bike console. This could lead to damages to your bike and affect its aftermarket value. Think of a more convenient way to secure your radio—like using an adapter or handlebar brackets.
Most of the models usually come with bolting or strapping options of securing it to your bike, both of which are quite easy to do.
Step 3. Wire the stereo system
This step involves powering your audio system by connecting it to the battery. To do this, run the audio power cable from the battery (under your bike seat) all the way up to the radio.
Be sure to conceal the wire as much as possible. You can accomplish this by running it under the tank. You might also need to use electrical tape to secure your wire as it runs from the battery to the radio.
Finally, secure and solder the wire ends and move on to the next step…
Step 4. Mount the speakers
When mounting your motorcycle speaker, you need to pick a strategic location that enables them to produce the best sound quality.
You can choose to place them on the frame mounts or under plastic fairings. Wherever you decide to place them, make sure they're well secured in place to prevent vibrations that might affect their performance.
Once you secure the speakers, you'll also need to wire them. This is as simple as running an audio wire from the radio to the speakers.
You might also want to conceal the speaker wiring and secure it using the electrical tape to give your bike a cleaner look.
Step 5. Test your motorcycle radio
At this point, you have successfully installed your motorcycle radio, and all that's remaining is testing to see if it works as expected.
During testing, you want to FOCUS on the sound quality produced by the radio. If you don't like the quality coming out of the radio, consider making the necessary adjustments on your installation as well as the stereo equalizer until you get the best sound quality.
TIP: If you want to use your in-ear speakers instead of the motorcycle speakers, all you have to do is plug the headset audio jack into the stereo.
SIDENOTE: When installing your new motorcycle radio, make the user guides that come with it your primary source of reference. This way, you'll get to fit your specific stereo system on your bike correctly.
Conclusion
As you have just seen above, installing a motorcycle radio is no rocket science. You just need to master the steps outlined above, and the process will be easy for you. Remember to get a compatible radio for your bike and consult the user manual for more installation info specific to your radio model.