How Much Does The Cheapest Harley Davidson Cost?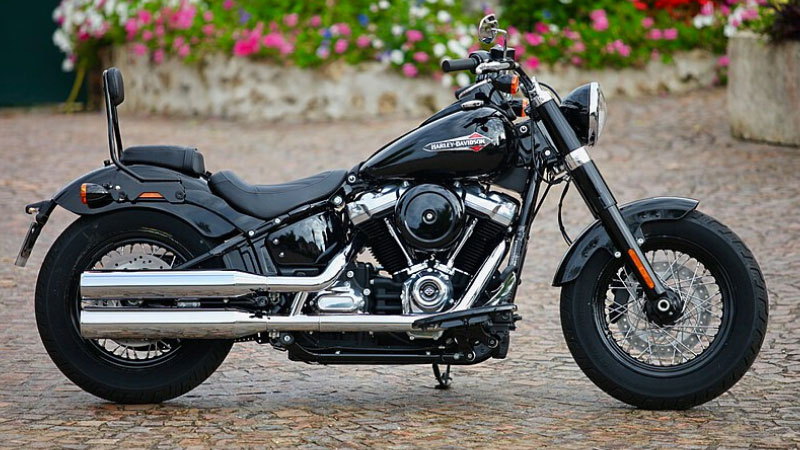 Whether you're planning to by your first Harley Davidson or you're just a curious soul trying to figure out what the cheapest of these iconic motorbikes, this guide is for you.
We all know that the cost of Harley Davidson motorcycles can get really high…as high as $44000.
But what about the cost of the cheapest motorcycle from the company and which one is it?
The Cheapest Harley Davidson Motorcycle
The word "cheapest" might be interpreted differently by different motorcyclists. For this post, however, we'll use the word to mean any motorcycle priced below 10,000 US dollars.
The costs of Harley Davidson motorcycles range from $6000 to $440000, meaning the cheapest motorcycle will cost you around six thousand US dollars. You can also find several other affordable models (i.e. priced below $10,000).
That said, the manufacturer groups their motorcycles in 6 major categories—namely Street, Sportster, Softail, Touring, Trike, and CVO.
The cheap motorcycles from HD usually fall in the Street and Sportster categories of motorcycles.
Overall Cheapest Harley Davidson Motorcycle:
1. Harley Davidson Street 500 (Estimated MSRP: $6,899)
The Harley Davidson Street 500 is the most affordable motorcycles in the H-D lineup and the closest model you'll find to an entry-level form any other brand. This bike was primarily made for the H-D Training Academy. It features a narrow frame, blacked-out styling for an aggressive look, and a low 25.7-inch seat height which ensures easy reach.
It weighs 492 pounds only, making it one of the lightest models in the HD line of bikes.
As for the power, this motorcycle is powered by a 494cc liquid-cooled 2-cylinder engine matched with 6-speed manual transmission. It features 2 piston brakes in the front as well as rear.
Other Harley Davidson Motorcycles with a Cheap Price tag:
2. Harley Davidson Street 750 (Estimated MSRP: $7,599)
Closely following the Street 500 is the H-D Street 750 motorcycle. This bike is a more powerful version of the HD Street 500 model, with the same blacked out engine, wheels, and pipes, and the same target (urban) audience.
The only difference between these two bikes is that the 750 feature a large engine and a slightly higher price tag.
Everything else is identical between the two bikes—from a height of 492 pounds, a narrow frame, and a low seat height that appeals to new riders. The 750 model presents you with a 749cc liquid-cooled 2-cylinder engine which matched with 6-speed transmission.
It also has two-piston disc front & rear brakes. It's doubtlessly the perfect entry-level bike you can get from Harley Davidson.
3. Harley-Davidson Street Rod (Estimated MSRP: $8,699)
This model also falls in the "cheapest" motorcycles category (priced under $10,000). It boasts an upgrade power and performance compared to the Street 750 model. It has its own version of the 749cc liquid-cooled engine which boasts more power and torque.
For the transmission, it features the same 6-speed manual. It also features the same two-piston discs in both the front and rear. It has a performance suspension that delivers increased responsive handling plus increased travel, plus a more upright riding position.
The motorcycle weighs 505 pounds and has a taller seat height of 29.8 inches than the other HD street models.
4. Harley Davidson Iron 883 (Estimated MSRP: $8,999)
This bike appears in the Sportster family. It's the most affordable bike you can find in this category. For a long time, this bike has been considered an entry-level model by the HD devotees.
Some of the features that make it suitable for new riders include the low (25.7-inch) seat height which easily accommodates smaller riders and a relatively lightweight of 545 pounds.
It's powered by an 883cc engine that comes paired with a 5-speed manual transmission. its brakes come in form of dual-piston caliper discs in the rear and front.
5. Harley Davidson Iron 1200 (Estimated MSRP: $9,999)
Another highly affordable HD motorcycle also comes from the Sportster family. It weighs just 2 pounds more than the iron 883 (at 547 pounds). It features the same low (25.7-inch) height seat.
Unlike the Iron 883, however, this HD packs a 1200cc engine that's matched with a 5-speed manual transmission. It comes with dual-piston caliper disc front and rear brakes.
Pro Tip: Want a High-end HD at a limited budget?
Consider buying a used Harley motorcycle.
You don't expect the pre-owner of the high-end HD motorcycle to sell it at the same MSRP cost they bought it at.
For instance, if you want the most expensive HD, say the CVO Street Glide, which goes for 40,539, but your budget doesn't allow you to get a brand new model, a second-hand model will come at a lower price which is possible within your purchasing power.
The good thing about Harley motorcycles is that they depreciate slowly, so you can rest assured that even a used motorcycle from the manufacturer will offer you an exciting number of miles.
Final Thoughts
So, that's our collection of the most affordable motorcycles from Harley Davidson. As you might have noted from this list, the most affordable bikes fall in the manufacturer's Street and Sportster categories of bikes.
The word cheapest is relative. For this guide, we set the "cheapest" to $10,000 and below. The cheapest of all these motorcycles is the Harley Davidson Street 500 which has an estimated MSRP of $6,899.
The bike comes with beginner-friendly features such as a lightweight design, narrow frame, low seat height. Not to forget, it has a blacked-out styling for aggressive looks—carrying on the Harleys "good looks" legacy.