How Much Is Dirt Bike Insurance? Costs & Benefits Compared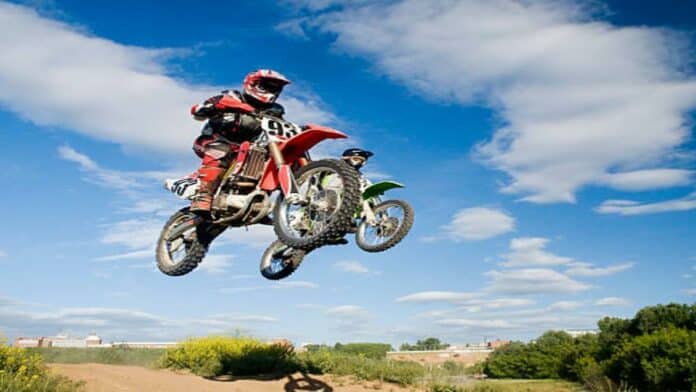 Dirt bike insurance is relatively cheaper compared to ordinary motorcycle cover. A company like Progressive will cover your dirt bike for as little as $77 monthly or $837 annually. Others like State Farm charge as low as $19 monthly or $213 annually for a full bike cover.
The cost of dirt bike insurance varies depending on the insurance company, the type of coverage, state-specific pricing requirements, and additional perks attached to particular insurance packages. 
Different types of cover have unique features that determine which incidences qualify for compensation and those that do not. These features also influence the cost of particular insurance policies in the market.
If you want to know exactly how much is dirt bike insurance, keep on reading as we'll cover all the details for you. 
What to Consider When Shopping for Dirt Bike Insurance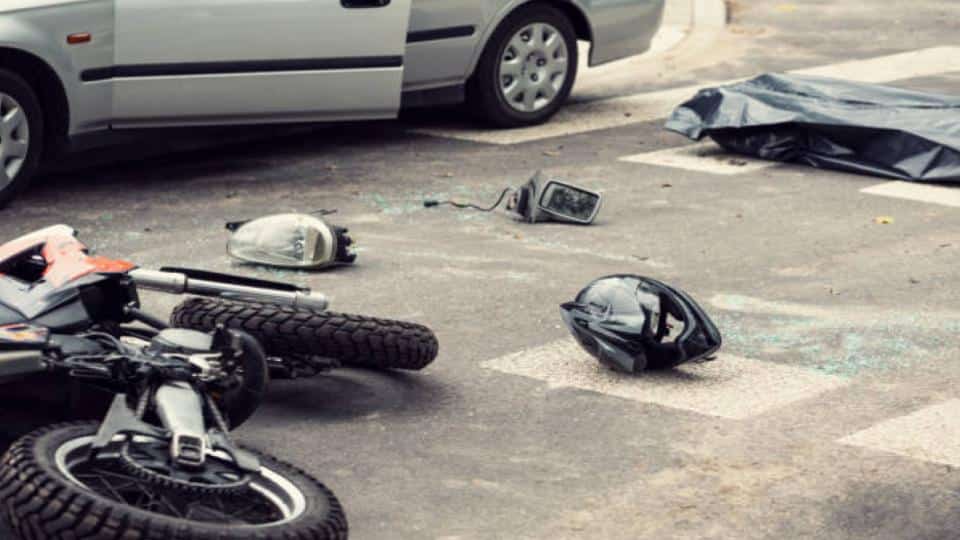 Before you put your signature on anything, first, you should carefully evaluate the offered features to ensure that you do not incur unnecessary premium charges. 
Nonetheless, choosing the right dirt bike cover involves:
Evaluating market rates
Matching offered policy features to your riding habits
Deciding whether available discounts suit your insurance needs
To understand dirt bike insurance costing, you need to know the liabilities occurring in particular accident events. This will give you a rough picture of how your monthly premiums go into compensating you or third parties when accidents occur.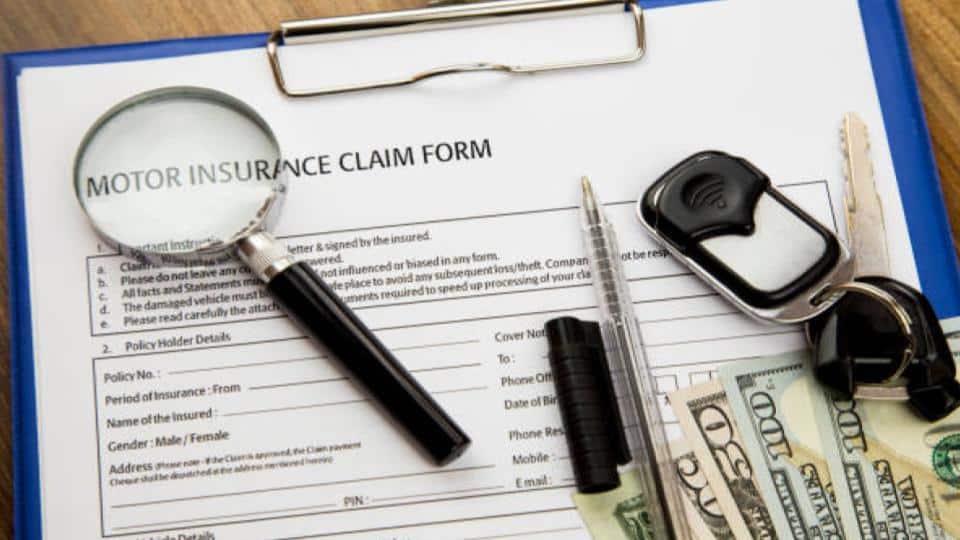 It is important to note that consumers' understanding of insurance costing elements boosts transparency in the market. The more we understand how insurers use "our money" to comply with filed insurance claims, the more we become satisfied with the ongoing insurance contracts.
Primary Categories of Dirt Bike Insurance
The cost of dirt bike insurance primarily centers on four broad coverage categories: liability insurance, collision coverage, comprehensive coverage, and full coverage. 
Liability Insurance
Dirt bike liability insurance is legally required in many jurisdictions since it takes into account the owner's primary responsibility in case of an accident, i.e., injury to third parties or damage to their property. This policy does not cater to the owner's injury or the cost of repairing the bike.
Collision Coverage
This policy caters to bike repairs in case of a collision with another vehicle. One major disadvantage with this coverage is that it disregards damages from natural disasters and errant shopping carts. 
Comprehensive Coverage
Comprehensive policy covers all accidents that do not involve other automobiles on the road. So, you should consider it when concerned with incidences such as theft, vandalism, natural disasters, and errant shopping carts. 
Full Coverage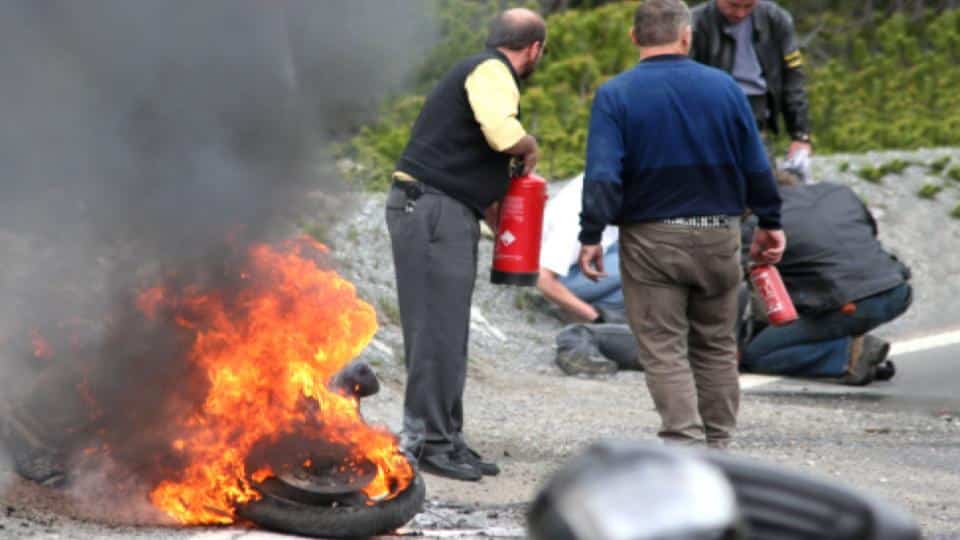 This cover incorporates all accident variables offered by all the above policies: comprehensive, collision, and liability coverage. Hence, it covers exhaustive occurrences, including theft, malicious damage, natural calamities, collision with other vehicles, and liability incurred to third parties (personal or damage to property). 
Due to the extensive features attached to this type of coverage, consumers pay fairly high premiums to obtain it.
Insurers use these coverage categories to design personalized dirt bike insurance products. 
Let's look at the most purchased dirt bike insurance products in the market. 
How Much Is Dirt Bike Insurance Based on Most-Purchased Insurance in The Market?
We contacted the leading insurers in North America for dirt bike quotes. From the data we obtained, we sampled a few most purchased dirt bike insurance products: Progressive Dirt Bike and Motocross Insurance, Allstate Motorcycle Insurance, Liberty Mutual Motorcycle Insurance, and AAA Motorcycle Insurance.
Progressive Dirt Bike and Motocross Insurance
Progressive cover offers a range of discounts, free perks, and service features, which appeal directly to the insurance issues facing dirt bike riders. 
For $77 monthly or $837 annually, you obtain an all-inclusive cover, which caters to nearly all off-road incidences, including the uncommon aspect of classic bike coverage or an SR-22. You are also insured for customizations, special parts, and personal belongings. 
Progressive Standard Coverage Necessities
Bodily injury feature: Pays for damages to third-party drivers and passengers even if you are at fault in an accident. 
Property damage feature: Compensates damaged vehicles, fences, and other structures by the roadside. 
Collision aspect: Caters to repairs to your dirt bike or motorcycle if you collide with another vehicle or object. 
Comprehensive feature: Covers all outside accident damages, including theft, malicious destruction, weather disasters, and run-ins with animals. 
Uninsured and underinsured motorists: This protection pays for property damages, medical bills, and lost wages if you are incapacitated by accident.
Medical payments: The company pays for medical bills irrespective of which side caused the accident. 
Progressive Extra Features and Add-Ons
Small accident forgiveness: It covers minor pumps at no charge as long as the company does not incur over $500 for compensation.
Big accident forgiveness: It covers major incidents at no charge as long as you maintain at least four years' accident-free record. 
Full replacement cost and no depreciation: Covers the full value of the bike after a total-loss accident. This add-on also replaces parts at brand-new value as opposed to their depreciated figures. 
Accessories and custom parts: The company provides up to $3,000 protection for upgrades, accessories, and customizations in case of a major accident. 
OEM parts: This add-on obligates the insurer to replace your damaged accessories using the original manufacturer parts.
This product is available in all 50 states and Washington DC. It provides optional roadside assistance with half-yearly and annual subscription schedules. 
A major advantage of Progressive Dirt Bike and Motocross Insurance is that policyholders obtain accident forgiveness recognition. This feature directly appeals to a majority of bikers' predicaments who face numerous incidents on the road. 
Note: Progressive facilitates its clients to buy insurance policies or claim compensations through various online and offline platforms.
Allstate Motorcycle Insurance
With a monthly subscription of $25 or $295 annually, Allstate Motorcycle Insurance provides various benefits to get you back on track after an accident. You also get additional options exclusively for high-end dirt bike owners, such as Harley-Davidson riders. 
A major downside to this company is the absence of common discounts, such as homeowners and multiple-choice consumers bargains provided by the competition.
Allstate Full Coverage for You and Your Bike 
Bodily injury liability coverage: This covers medical expenses and lost wages in case of partial incapacity after an accident. It also covers the death of another driver if you are at fault. 
Property damage liability coverage: This covers the costs of repaying third-party property owners even if you are at fault in an accident. However, it excludes extreme liability situations such as vehicles, residences, storefronts, and other restricted structures.
Medical payments: It covers necessary services after an accident, including ambulance and x-ray for you and your injured passengers.
Personal injury protection: This feature covers lost income, funeral expenses, childcare, and medical expenses in case of permanent incapacity or death after an accident. 
Collision coverage: This protects you against a collision with other vehicles or objects. 
Comprehensive cover: This feature covers damages outside the accident, including the cash value of your bike.
Uninsured/underinsured motorist bodily injury: This feature protects uninsured third-party motorists if they are at fault in a collision. 
Allstate Extra Perks and Add-Ons 
Allstate motorcycle policy comes with the following additional benefits:
Towing and labor: This option entitles you to reimbursement for the cost of labor and towing. Harley Davidson Touring and Touring Sports bike owners automatically qualify for this option in the primary policy document. 
Rental reimbursement: This feature covers rentals incurred for keeping your bike in a third-party's garage, including the repairer's warehousing charges.
Motorcycle and off-road vehicle transport trailer damage: This covers the cost incurred due to damage or loss of your bike. It also protects your trailer from collisions or natural disasters like earthquakes. 
Lease or loan gap: This feature covers the difference between the bike's value and the outstanding amount on the motorcycle loan or lease. In case of theft or bike totaling issues, Allstate comes in to settle your third-party financiers. 
Accident forgiveness: This option lets you waive any form of liability incurred in your first accident, whether or not you are at fault. 
Genuine parts guarantee: With this option, you are assured of genuine parts for repairs after an accident.
Family protection: This option is bundled with the Rider Protection Program, which provides death and dismemberment cash benefits if you or your family are involved in a fatal accident.
Optional or added equipment: This add-on covers up to $1,000 of aftermarket upgrades. It also enables you to purchase up to $30,000 optional cover for aftermarket upgrades. 
New bike replacement: This benefit entitles you to a bike replacement in case of theft or total incidents.
Liberty Mutual Motorcycle Insurance
Liberty Mutual motorcycle and dirt bike cover cost $69 a month, with a reasonable deduction when you pay upfront for the whole year. Premium discounts are estimated using certain differential factors, including residential area and the model of your bike.
A major downside to Liberty Mutual cover is its fairly complicated pricing procedure. The absence of standardized pricing and discount estimation program creates a shopping dilemma for bargain consumers. Normally, bargain consumers depend on price predictability to make purchase decisions.
This insurer offers exceptional coverage services, including better bike replacement, accident forgiveness, and accessory coverage. Plus, you can choose from a variety of discount options designed to minimize your insurance burden. 
Liberty Mutual Discount Perks
Experienced riders: This enables a considerable bargain as long as you prove that you've been a licensed biker for three years and above. 
Safety courses: You get a discount upon completion of a Liberty Mutual-approved bike safety course.
Bike safety features: If your bike is fitted with anti-theft or anti-lock brakes, you can bargain for a considerable reduction of premium charges to your insurance. 
Multiple bikes: Liberty Mutual offers a reasonable discount if you insure your bikes using a single policy. 
Exclusive group savings: If your employer, riding group, credit union, or alumni association is listed with the Liberty Mutual affinity program, you can get a proportional reduction to your premium payments. 
Preferred payment methods: You get a proportional reduction to the insurance charges if you choose a qualifying payment method, like upfront premium clearance.
Liberty Mutual Benefits and Add-ons
Liberty Mutual policy integrates all-inclusive benefits and add-ons. These features provide extensive coverage to its subscribers.
Accident forgiveness: This policy recognizes safe riders with over five years of accident-free and violent-free records. 
New bike replacement: If you incur a total loss to your bike in the first year of acquisition, you are entitled to a brand-new bike, i.e., depreciation is not applied when calculating the replacement value.
Better bike replacement: This feature entitles you to a replacement bike that is one model year newer or has covered 2500 fewer miles.
24-hour roadside assistance: This add-on protects you from minor repairs and towing charges in case of a collision or a breakdown. 
Accessories: This feature covers installed equipment separately. The covered accessories should be installed permanently on your bike to qualify for compensation. 
AAA Motorcycle Insurance
The American Automobile Association (AAA) charges between $75 and $200 annually for non-AAA members. AAA members pay as low as $35 yearly for a dirt bike cover. 
Rates vary according to factors, including motorcycle model, your residential area (state), your driving score, and your age.
You can pick from different policy offers designed to address off-road biking incidences facing dirt bike owners. 
These policies cater to the following scenarios: 
uninsured and underinsured motorists
comprehensive coverage
liability coverage
collision coverage
medical payments. 
AAA's insurance charges cover an extensive range of perks and add-ons bundled in individual policies to provide exhaustive cover to policyholders. 
AAA's Bundled Add-Ons and Benefits
Towing services: The company provides 25/7 roadside assistance for its policyholders as long as they have not exhausted the stipulated service limits, i.e., four tow services for up to 100 miles. 
Custom parts and equipment: This add-on entitles policyholders to repair and replacement of dirt bike custom parts and unique engine accessories. 
Safety apparel: This feature entitles you to repairs and replacement of all the safety apparel, including helmets, boots, and other protective gear. 
Locksmith services: With this feature, policyholders qualify for up to $75 reimbursement if they lose or damage the bike key. 
Trip interruption: Without additional premium charges, AAA's policy affords you up to $1,000 coverage for food and accommodation if you delay your travels. 
Fuel delivery: An AAA policy entitles you to fuel delivery if you run out and can't access gas stations—mostly in the remote riding spaces. 
Trailer assistance: This add-on covers your additional transport and tow-behinds. If you encounter a problem, the company comes in with support services, including towing, locksmith, air for tires, and extrication.
Extrication: An AAA policy comes with extrication services, which entitles you to the services of a professional retriever if your bike gets stuck in hostile terrains, such as desert dunes, snowy grounds, or extremely muddy surfaces.
AAA's Personalized Offers for Its Policyholders
Repair shops: Policyholders receive competitive discounts when they use AAA's repair services. Plus, AAA repair shops are widely distributed in its network to improve customer reach.
Discounts on parts and accessories: You can redeem this discount offer by sourcing bike parts and accessories from NAPA stores or stipulated online vendors. 
Dealer purchase discount: As a policyholder, you are entitled to reasonable discounts when you source your next vehicle or bike from AAA-associated dealers. The company has entered into as many third-party dealership agreements as possible to reach a wide pool of subscribers with these discounts. 
Interstate passes: You get up to a 10% discount for interstate passes. This discount facilitates you to cover long distances with your vehicle or bike. 
Tires and accessories: AAA policy subscribers get reasonable discounts when they source tires and accessories from insurer-stipulated vendors. 
Care centers: The insurer runs a series of dedicated care centers, which enable its subscribers to claim discounts on their regular car or bike service.
How Do I Get Affordable Dirt Bike Insurance? 
Other than the fixed insurance cost (reviewed above), insurers use discounted pricing methods to offer discounted rates to eligible classes of riders. Hence, you can get affordable dirt bike insurance as long as you meet the minimum threshold for discount consideration. 
Insurers look at a number of factors before granting reduced rates to clients. Therefore, you should proactively comply with the recommended safety and riding practices to qualify for such rates.
Best Practices to Qualify for Discounted Rates 
Limiting Your Mileage
Limiting your mileage indicates minimal bike usage, which, in turn, suggests a low rate of wear and tear. In this case, the insurer wouldn't mind charging you low premium rates, given that your bike is at a low risk of breaking down. 
Building Up No Claims Bonus
No claims bonus accumulates when you don't bother your insurer with "insignificant" reimbursement rights. It also means that you are mindful of the recommended safety and bike maintenance practices. 
Consequently, you qualify for affordable insurance premiums since your habits show that you are less likely to engage in accidents.
Installing Reliable Security Features
Installing dependable security features on your bike, you create two favorable conditions that directly appeal to the insurer's bottom-line position. 
Firstly, you communicate the message that you take adequate precautions to safeguard your bike. Secondly, an efficient security system minimizes theft cases, making you less likely to bother the insurer about theft cases. 
Completing Bike Safety Course and Certification
Safety courses and certification indicate a rider's ability to avoid unnecessary accidents. As a result, you obtain a low-risk tag, which appeals to the insurer's profitability position. 
So, invest time and resources to earn such certifications as it will afford you lifetime premium savings. Plus, safety courses improve your riding skills. As a result, you improve your safety, thus ensuring you are always in good health to take care of your loved ones. 
Note: Among other factors, insurance companies fix policy prices based on the bike models. Hence, we pegged our reviews above on standard bike designs by the leading manufacturers in the industry. 
So, the identified insurance charges might not necessarily apply to unique bike models, especially the high-end brands, such as the BMW.
The stated quotes apply to the typical dirt bike models, including: 
Honda CRF250/450
Honda CR125/250
Honda XR250/650
Kawasaki KX250F/450F
Kawasaki KX250/450
Kawasaki KLR250/650
Suzuki RM-Z250/450
Suzuki RM125/250
Suzuki DR-Z400S/SM
Yamaha YZ250F/450F
Yamaha YZ250/450
Yamaha WR250F/450
Difference Between Cheap and Expensive Dirt Bike Insurance
Cheap versus expensive dirt bike insurance does not necessarily indicate minimum versus maximum protection, respectively. 
In most cases, quotes are personalized according to the owner's riding habits, accident history, residential address, routine riding topography, bike models, and whether or not the bike is customized, among other variables. 
So, you shouldn't be misguided by the notion that high premium payments equate to improved protection. However, increased charges indicate the bundled features in particular insurance offers. This means that you can cover different occurrences through a single and often discounted insurance policy. 
Also, you should evaluate whether the bundled add-ons and benefits address your coverage priorities before signing an insurance contract. This will aid in differentiating between essential insurance needs and unnecessary perks that will take a lifetime to redeem.
Note: It isn't that important to look at absolute insurance charges when taking out a policy. It is critical that you consider vital elements in making purchase decisions. Critical factors to consider include your bike's model, your riding preferences, and underlying insurance regulations in your state. 
Final Thoughts
It is cheaper to obtain dirt bike insurance compared to the cost of covering your ordinary motorcycle. For instance, a full-year coverage in a company like Geico costs as little as $99. The low cost of dirt bike insurance is attributed to strict laws governing where you can ride them. Plus, dirt bikes are much less powerful; therefore, they are less likely to encounter incidents.
Nonetheless, you shouldn't rush to take out a cheap policy without considering whether or not your coverage needs are met in particular insurance contracts. What is important when shopping for bike insurance is that you pay competitive rates to obtain exhaustive and convenient coverage.