How to Get a Motorcycle License in Maryland: [Complete Guide]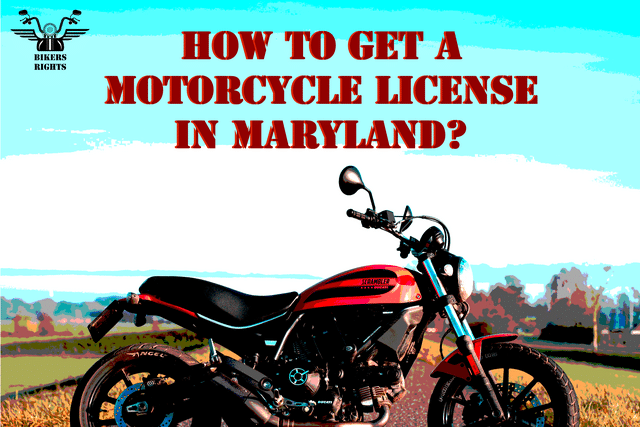 The Old Line State is a great place for riding a motorcycle.
Home to historic landmarks and scenic byways, a ride through Maryland is a rewarding experience for anyone on two wheels.
However, before you can take a trip around the Baltimore area or ride down route 555, you will need to have a motorcycle license.
Fortunately, we've done the research for you and written up this handy guide that will run you through everything you need to know to get your motorcycle license in Maryland.
How to Get a Motorcycle License in MD
The process for getting a motorcycle license in Maryland is not a difficult one, but it does include several necessary steps which are meant to ensure that you are a safe and responsible operator on the road. 
Let's take a look at what a motorcycle license actually is in Maryland.
Unlike some other parts of the country, the "Class M" license is not an endorsement but a standalone license which is completely separate from a standard driver's license.
A motorcycle license is acquired on its own and is an absolute requirement for riding a motorcycle legally in Maryland.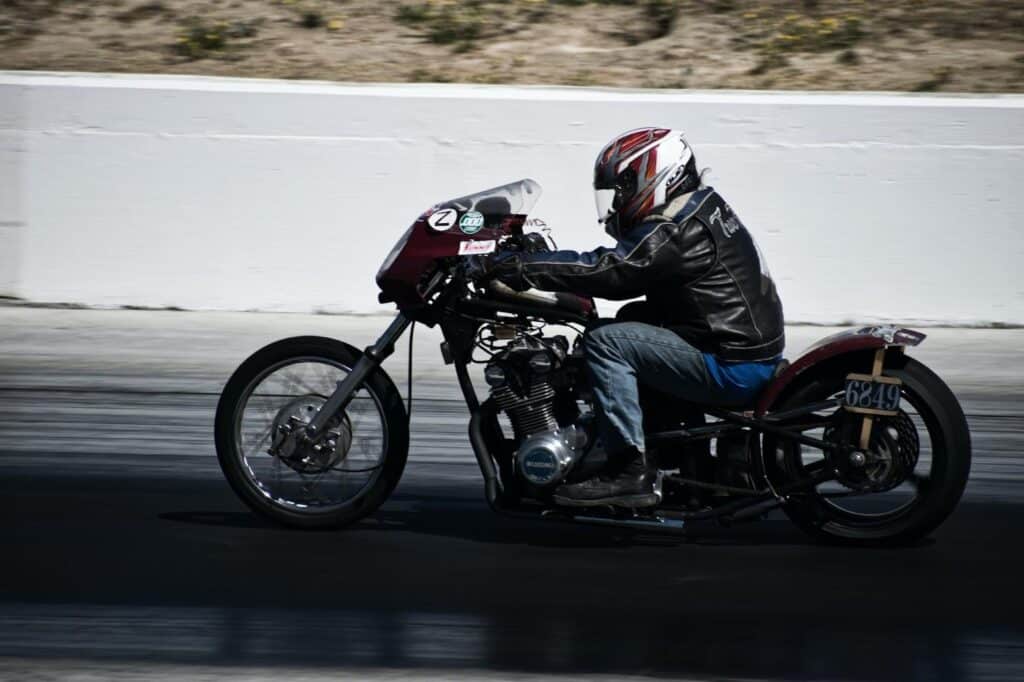 Aside from the process that you will need to go through, there are several other requirements that must be fulfilled as well. 
You must be at least 15 years and 9 months old (for a permit) OR 16.5 years old (for a provisional license)
You must be a resident of Maryland and have no valid license in another state. 
You must have the required documents, including ID, Social Security, and Proof of Address.
For a provisional license, the same requirements apply as for the permit, as well as a few others. 
You must have held your Learner's Permit for at least three months (if you are 18 to 24 years old) or 45 days if you are over 25. 
You must have completed a Motor Vehicle Administration-approved Driver's Education program.
You must have completed 60 hours of supervised practice, 10 of which must be done at night. 
Let's take a closer look at the specific steps for acquiring your motorcycle license beyond the basic requirements. 
Step 0 (Optional): Take a Motorcycle Safety Course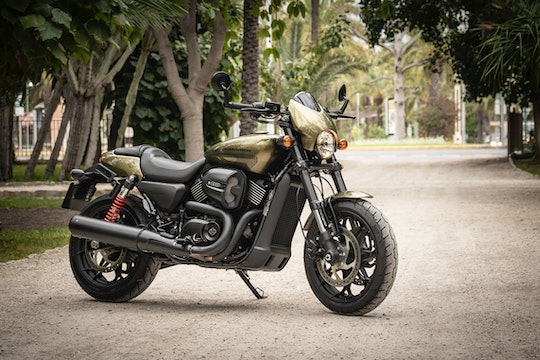 This option is the quickest and easiest way to get your motorcycle license if you happen to be over the age of 18 and already hold a valid Maryland Driver's License.
If you're getting a new license or are under 18, you must complete this step as part of the process. 
Taking a Motorcycle Safety Course will provide expert instruction in a safe, closed environment.
This means that you will get both classroom training on how to handle your bike and follow traffic laws, as well as practical experience designed to help enhance your competence on the road. 
A major benefit to getting your license this way is that it bypasses the need to obtain a learner's permit, pass the knowledge test, and pass the skills test (provided you are adding your Class M to an existing driver's license). 
Note that the class you take must be an MVA-associated class in order to count.
Once the course is completed, your certificate will be digitally sent to the MVA and will remain in the system for 6 months, so be sure to have your license updated in that time frame!
Step 1: Get a Learner's Permit
Getting a motorcycle learner's permit is a requirement if you are under 18 years of age. As mentioned previously, in order to get a permit, you will need to be at least 15 years and 9 months old. 
For your permit, you will have to pass a vision screening, as well as pass a basic knowledge test which covers the kind of basic knowledge that all drivers must have to operate a vehicle on the road in Maryland.
There is also a $50 fee that you will need to pay. 
Once you have passed your tests and paid your fee, you will use your permit to rack up valuable practice time that is essential for moving on to the next step. 
Step 2: Get a Provisional License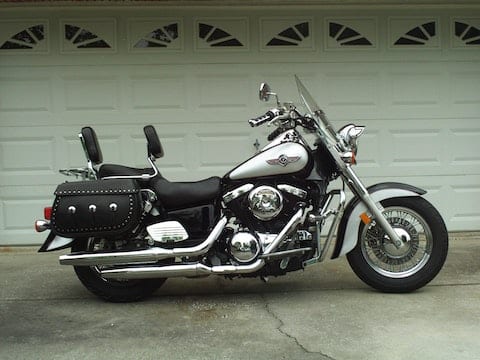 A provisional license is the next step in getting your motorcycle license in Maryland. You will be able to ride without supervision with a few limitations. 
In order to obtain your provisional license, you will have to have had your learner's permit for three months if you're between 18 and 25, or 45 days if you are over 25.
Note as well, you cannot have a provisional license under the age of 16 and 6 months. 
After you have satisfied all of the supervised training requirements and had your permit for the required amount of time, you will take the practical skills test.
Once you have passed the test – you will have your provisional license. 
The provisional license has several restrictions for added safety. You cannot have any alcohol in your system, even below the legal limit.
You cannot carry any passengers younger than 18, except for immediate family members, for the first 151 days you have your license, and you cannot be on the road between the times of midnight and 5 AM.
In an enforcement of common sense, you also cannot use hands-free or wireless devices while you are riding either. 
Step 3: Wait 18 Months
If you hold your provisional license for 18 months without getting a ticket, then your provisional license will automatically update to a full Class M license.
Once your provisional license expires, simply renew your license, and the process will be complete, and you can ride a motorcycle legally in Maryland. 
If you have followed the procedure as soon as possible, that is, get your permit at 15 years and 9 months and provisional license at 16 years and 6 months, then your update from provisional license to full license should coincide with your 18th birthday. 
The Fast Track Program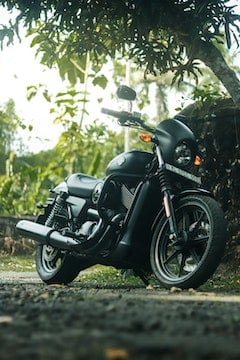 If you already have on-street experience, then the MVA has a program designed to get you your license more quickly than the typical process. 
Fast Track events are held between May and September at specific MVA branches. At a Fast Track event, you will not be getting instruction or practicing.
The point is to prove that you already have the skills of a fully licensed rider. 
You will take both the written and the skills test at the event, and upon passing both, you will be eligible to get your Class M license that day at the branch where you completed the course.
This is a great opportunity to simplify the process of obtaining a license to ride legally and avoid the fees and other legal consequences of riding without the proper licensing. 
Frequently Asked Questions
Do you need a motorcycle license to drive a trike in Maryland?
Yes. A trike is considered a motorcycle under Maryland law and requires a Class M license to operate.
However, 3-wheelers with two wheels up front, such as the Polaris Slingshot, fall under the classification of "autocycles" and require a full driver's license. 
Can you get a Motorcycle License Without a Driver's License in Maryland?
In theory, yes, you can. You can begin the process of getting licensed without a driver's license; however, you will have to pass a Class C knowledge test before finally getting your license.
What this means is that while you can begin the process without a license at all, you will fulfil the requirements for a standard license along the way as well. 
Do You Need a Motorcycle License to Make an Insurance Claim for Theft?
Owning a motorcycle or having insurance on one does not require a license, and therefore you can absolutely make a loss or theft claim if your bike is stolen, as long as you have all the papers for it.
Claiming your bike as stolen is in no way related to having a license at all.
However, making an insurance claim if you get into an accident while riding without your license will likely invalidate your insurance, as you were operating the bike illegally at the time.  
Conclusion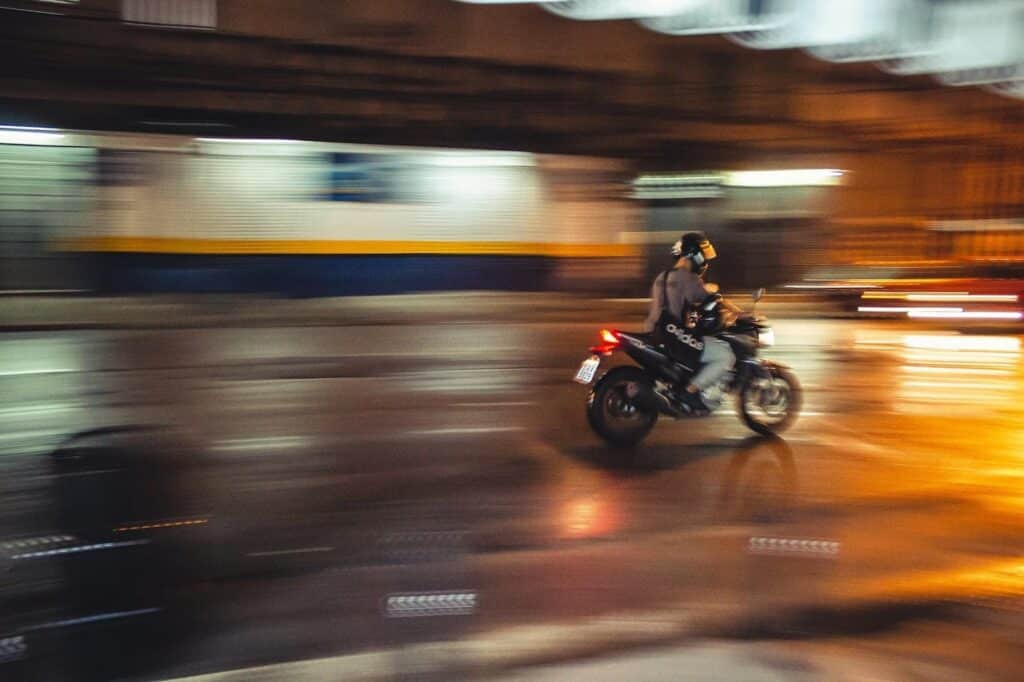 In this article, we've gone over the steps for acquiring your motorcycle license in the state of Maryland.
While the pathway to obtaining a motorcycle license does have a few steps to go through, they are ultimately in line with the expectations that you will find in most states in the US, and the Fast Track program can simplify the process even more if you happen to already be an experienced rider. 
Whether you are a young rider just getting started or an experienced driver just branching out into motorcycles, these steps should help you know what to expect when getting your license so that there's less guesswork going forward.