How to Get a Motorcycle License in Minnesota? [Complete Guide]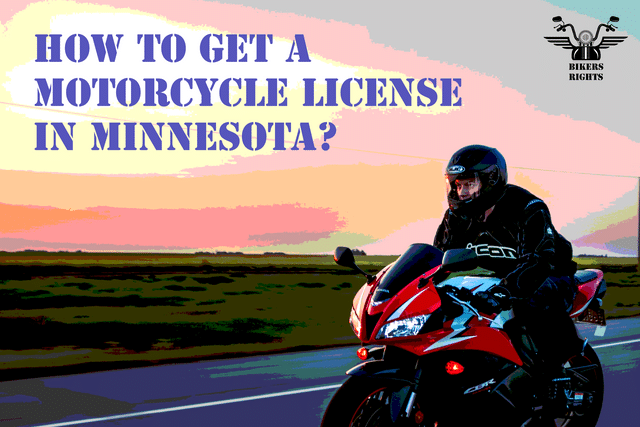 Minnesota is a fine place to ride a motorcycle, with beautiful lakeside scenery and interesting landmarks to discover anywhere you go.
With so much to offer any enthusiast, it's well worth the time to spend a weekend cruising through the forests and lakes that make the state a truly beautiful place to ride. 
Just like most states in the US, Minnesota requires a motorcycle endorsement in order to legally operate a motorcycle on public roads.
The process for getting your motorcycle endorsement is fairly straightforward, but the process still has several steps that you will need to go through.
We've done the research and come up with this handy guide so that you will know everything you need to know in order to make the process as smooth and as quick as possible. 
How to Get a License in Minnesota
So what exactly are the steps for obtaining a motorcycle license in Minnesota? Here, we'll go over each step in detail to make sure that there are no surprises when you go to your local licensing office.
The process will be a little different if you are under 18, as the safety standards for minors are more strict. Still, ultimately, each step is meant to ensure that every license holder in Minnesota is safe and responsible on public roadways.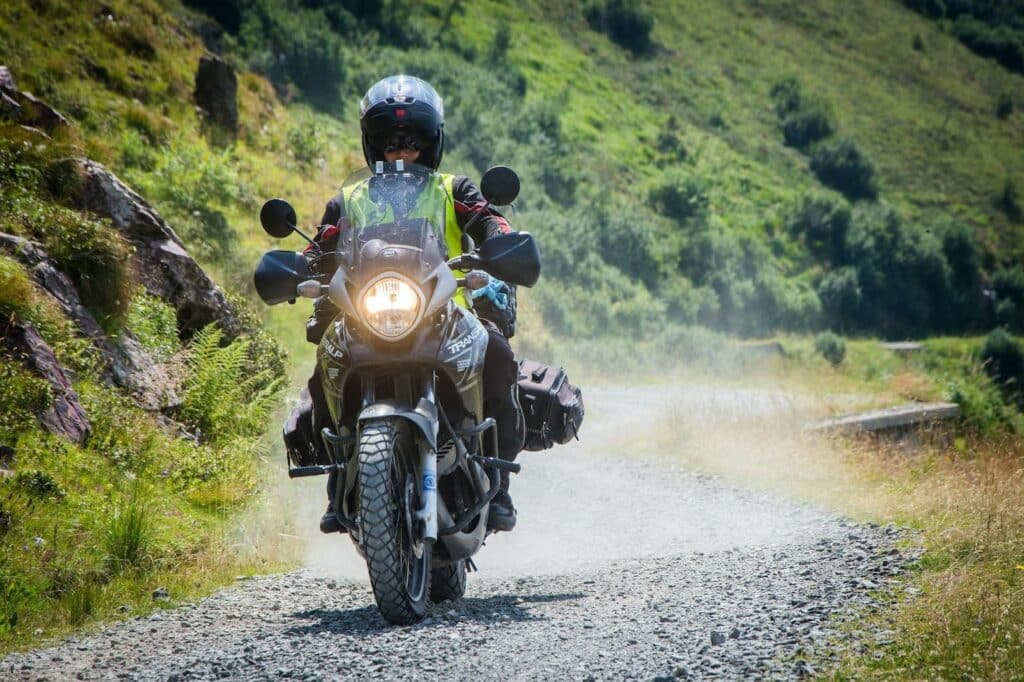 You will need to make sure to have several documents handy when you head down to the office. These documents are:
Two forms of personal identification. These could be a photo ID, Passport, Social Security Card, a marriage certificate, certificate of citizenship, or a permanent resident card. 
Your driver's license. This one can also function as a form of ID, and is a requirement for getting a motorcycle permit. 
Proof of residence. In order to get a Minnesota Motorcycle license, you must be a resident of Minnesota. 
If you're under 18, you will also need a Basic Rider Course certificate of completion. 
Once you have all of the documents ready to go, then you are ready to go through the process of becoming a fully licensed motorcycle rider. 
Step 1: Obtain a Motorcycle Instruction Permit
The very first step in getting your motorcycle license in Minnesota is to get a motorcycle instruction permit. This step is necessary regardless of how old or how experienced you are. 
You will have to pass the vision screening as well as a written knowledge test in order to qualify for your permit.
The written test will cover information presented in the Minnesota Motorcycle and Motorized Bicycle Manual.
The test also carries a $29 fee. Once you have passed the vision screening and written test, you are ready to move on to the next step. 
Step 2 (Optional): Take the Basic Rider Course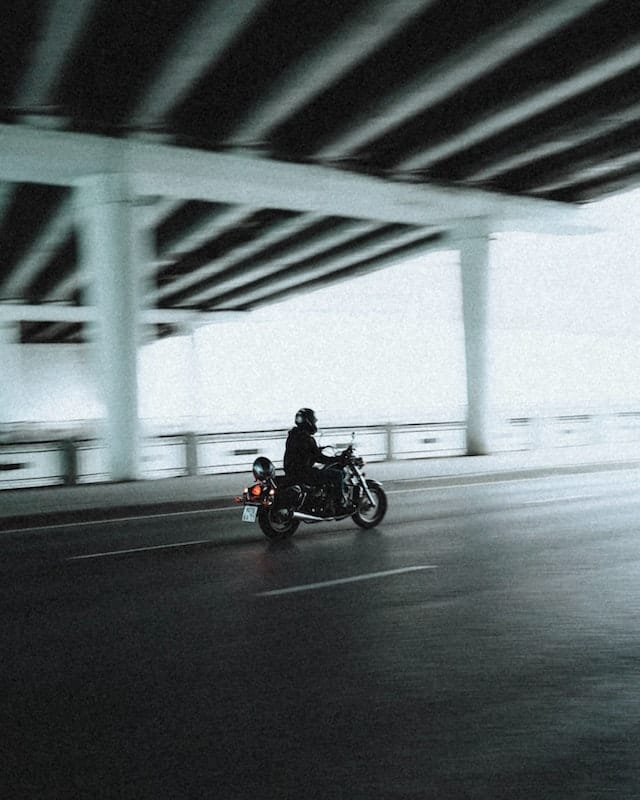 If you are under 18, then this will be required, but for adults, the Basic Rider Course is a great method for bypassing some of the processes and getting on the road as quickly as possible. 
A basic rider course will teach you road skills that can prove very valuable when you are riding in the future.
These include some basic knowledge regarding how to safely operate a motorcycle on the road, as well as practical exercises that cover all of the basic maneuvers you will use when riding. 
This course has several benefits beyond adding to your knowledge base. With a certificate of completion, you will not have to take the skills test at the licensing center in order to acquire your license.
Some insurance companies may also offer a discounted rate for riders who have completed the course as well, so be sure to check with your agent to see if you're saving on insurance as well! 
Step 3: Pass the Skills Test
This is where you will get to prove that you actually know how to handle a motorcycle! The Riding Skills Test is the final hurdle to complete before officially qualifying for your full motorcycle license. 
The skills test will consist of several basic maneuvers that are common to riding a motorcycle on the road and are held by appointment at a licensing center.
There are some testing centers that are also open during evening hours one day per week. This is convenient for prospective riders with busy schedules who cannot attend during the day. 
After passing the skills test, you will pay the state fees and be a fully licensed rider. 
A Few Things to Remember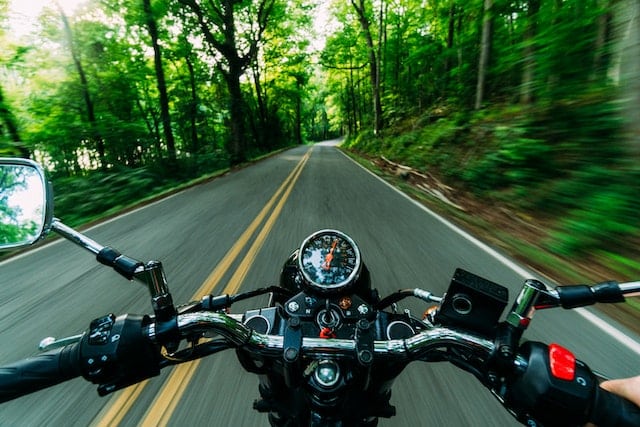 While these steps are straightforward, there are still one or two things to keep in mind. Although completion of a Minnesota Motorcycle Safety Course generally allows you to skip the skills test, Driver and Vehicle Services still reserves the right to retest any prospective rider for any reason. This includes applicants who have already completed a Basic Rider Course. 
For younger riders, you must be at least 16 years old to have a Motorcycle Instruction Permit, in addition to already having a valid Minnesota Driver's License. 
Frequently Asked Questions
Is there a Motorcycle License Test in Minnesota?
Yes. You will be required to pass a written test no matter what, and if you do not attend a Minnesota Motorcycle Safety Centre Basic Rider Course, you will also have to pass a practical skills course. 
What Happens if You Ride a Motorcycle Without a License in Minnesota?
Minnesota takes its traffic safety laws seriously. If you are caught riding a motorcycle without a valid license and a permit or endorsement, you may face some serious consequences, including up to 90 days in jail, a fine of $1,000, and your motorcycle will be towed and impounded. Getting the bike out again will have its own fees attached as well. 
Conclusion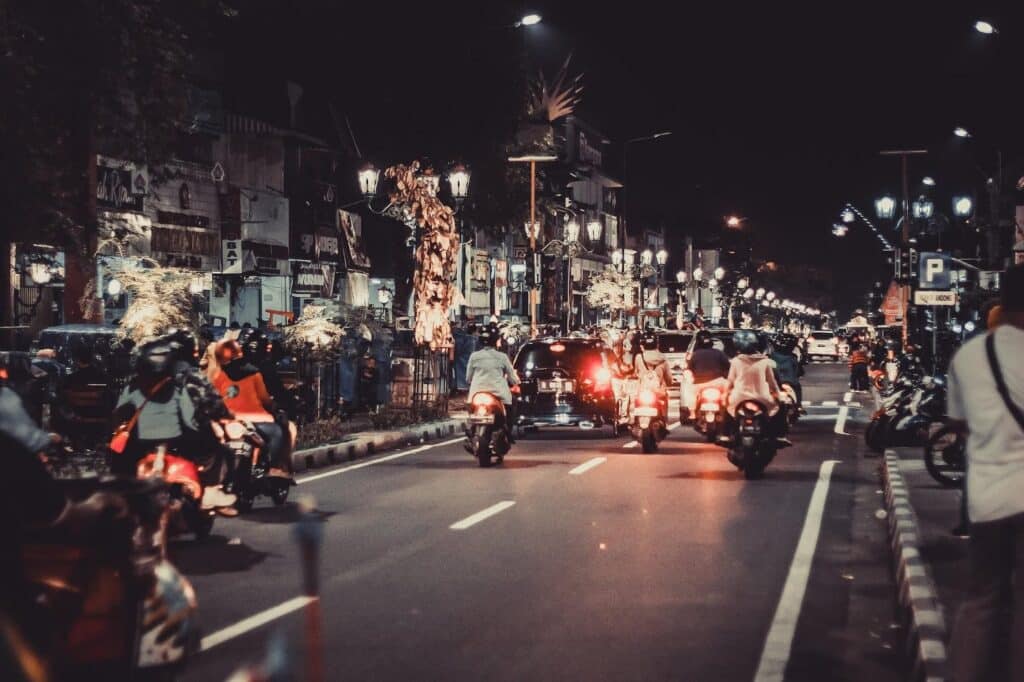 In this article, we've gone over the process for getting your motorcycle endorsement in the state of Minnesota.
This state makes it easier than some of the others to acquire your license, and that gives you more time to enjoy the many scenic roads that wind through the "Land of 10,000 Lakes".
Minnesota is a beautiful state with plenty of places to go and things to see, and just like anywhere else, it is best done on the back of a motorcycle.