How to Make a Homemade Driveway Alarm?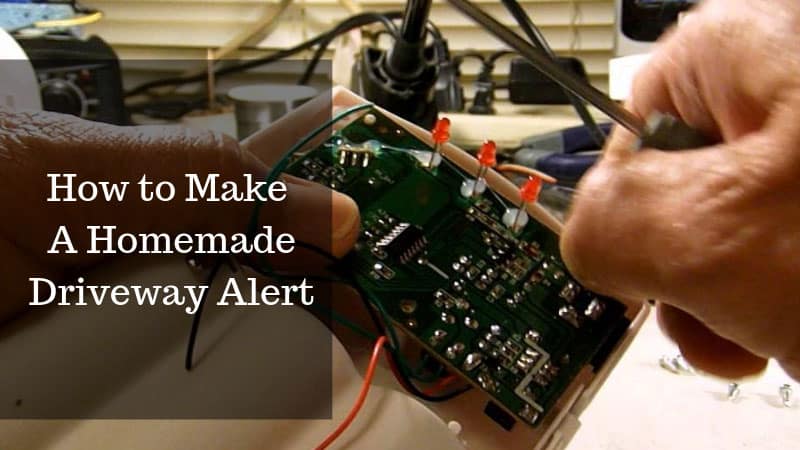 Who doesn't love to keep their family and property free from any danger? Indeed, it will be a tough choice to look for a person who doesn't care about his/her belongings.
Nowadays, people go for various kinds of tactics to protect their household stuff as well as people living in that particular house.
However, one of the most efficient and budget-friendly items which everyone can look for is the driveway alarm. You will receive a notification of anything that goes through the sensor of that specific alarm.
It will also provide you the opportunity of tabbing your new driver.  Therefore, if you are searching for a cost-effective defense, driveway alarm is for you.
We often get surprised when a visitor came to our house, or maybe any random person passes through our property. Avoiding this kind of situations and being prepared for anyone else driveway alarm is the best solution you can think of.
Installing this device will prevent any surprising conditions as right after the driveway alert sensor is triggered; you will get a sound of a chime or beep.
Moreover, some of the models enable you to get a voice message, and some of them provide optional bell in case anyone has a hearing problem. It is difficult to stop break-ins, but surely you can enhance your home security by driveway alarm.
Driveway Alarms –the First Line of Security
There are different kinds of security alarms that you can install in your house which might help you to avoid break-in but what about the nearby areas of your home? In that case, driveway alarm is the best solution.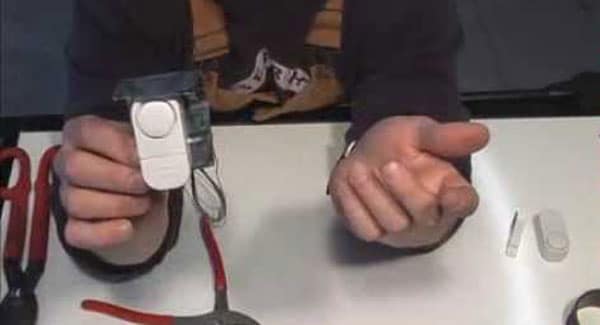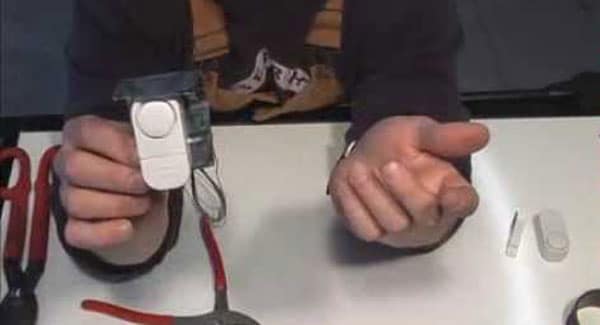 We can suggest this because if someone is trying to get into your house through the driveway, you will directly get to know that someone is approaching your home.
There are two significant components of driveway alarms, and those are:
The sensor is used to acknowledge any motion, and it will directly send a signal to the receiver, which will alert the owner of it.
Types of Detection
Detection can be two types. They are:
1. Random Movement
Random movement means this kind of driveway alarm detects anything that passes through its sensor. For example, it can be people, vehicle, or animal.
So, if you want to be aware of everything around your property, you should use those driveway alarms. They have infrared motion detector sensor or break beam sensor in their system.
2. Specific Movement
This type of driveway alarm doesn't disturb you anyway because it will only notify you when a metal such a car or truck passes through your area.
Metal sensing detector or a probe is used in this system, so it only senses the movement of heavy metal.
Types of Driveway Alarm (Wired and Wireless)
The purpose of any driveway alarm is ensuring security. However, you can justify before you purchase the product as this is suitable the way you want it to be.  There are two main available types you can quickly get, and they are:
1. Wired Driveway Alarms
You can assume that a wired driveway alarm is something that needs wire to proceed. This kind of driveway alarm need a plug-in receiver, and a wired sensor provides you the security.
You can place the receiver wherever you want, but the receiver and the sensor should always be connected via wires. Besides, it is necessary to make the cables invisible so you should bury them underground.
You might need an expert to install these wires and also their protection with conduits.
Why and why not you choose this type of driveway alarm:
This kind of driveway alarms is way more reliable as the signal interruption is less likely to happen here. Besides, there is no extra maintenance cost.
On the contrary, some of the things are better to be considered as you might need professionals to install your device.
Moreover, it will be quite costly because you might need to cover a large area with wire. More importantly, it may not work during the event of outrage power.
2. Wireless Driveway Alarms
People are more likely you enjoy something more comfortable to use, and wireless driveway alarms are one of them.
It is getting more popular day by day. There are few other parts such a transmitter that helps to send signals to the receiver. The antenna is considered the alternative of wires.
Why and why not you choose this type of driveway alarm:
Wireless driveway alarms are famous among people as it is effortless and quick to install. Besides, you don't need to bear the cost of long wires, so it is quite cheap.
This device provides you a more extended signal range with the help of the transmitter.
On the other hand, sometimes it may cause trouble because it is dependent on batteries which might get low. Lastly, the radio inference may create a problem for the connection.
Different Types of Sensor for Wired and Wireless Driveway Alarms
There are various kinds of sensors that are used in driveway alarms. It is wise to use a full range sensor for your driveway alarm.
PIR (Passive Infrared Technology) is commonly used for motion sensing.    It can easily sense the heat that comes from the body or vehicle.
There are few other types of sensors such as magnetic sensor, beam sensor, pressure sensor, and buried probe sensor.
How to Make A Homemade Driveway Alert?
Driveway alarm service is the best kind of service you can get to secure your home and property rather than anything like a guard.
It does not require any professional to set the Wireless Driveway Alert as you are sufficient to activate it.
Driveway alarm service is the best kind of service you can get to secure your home and property rather than anything like a guard.
It does not require any professional to set the Wireless Driveway Alert as you are sufficient to activate it.
To make your homemade driveway alarm; there are some steps you need to go through and following these steps will lead you with the best possible outcome.
Step 1
The first step is about digging holes you need for that particular set up. Dig a post-opening for a 4-by-4 green treated post; close to the foot the side of the carport. Dig the gap around 24 inches down.
Step 2
You need some rough rocks or pebbles to fill the bottom of the hole you made a few minutes earlier. Now you have to set up the post into that particular hole and square it up with woodworker's level. You need wooden stakes for an upright position. You can use double-headed nails for nailing the post.
Step 3
Then get a bag full of mixed concrete which you are about to pour near the post. Pack the wet concrete with a piece of wood to disseminate it equally around the post and smaller it. Give it a chance to dry medium-term.
Step 4
Now it is time to remove the stake and start trimming the post with the help of a circular saw. Right after you finish the trimming, it is when you install a metal or plastic post cap above the post.
Step 5
For detecting the motion, you need batteries so install 4 AA batteries in the head unit of the motion-detecting transmitter.
Next, you need to install it just below your post cap. It is always better to keep the head of the transmitter pointed toward the driveway and a bit downward as well.
Step 6
You need a monitoring room from where you can quickly get to hear the alarm, and for that, you need to connect your receiver an electrical outlet.
Step 7
To adjust the sensor and to tune the transmitter, you need a little help from your friend. All you have to ask them to go outside with a cellphone and you can easily tune the antenna.
Besides, be careful about adjusting the motion- sensor so that you don't get any false alarm, for example, if a small object like leaves or an animal passes through your driveway.
Step 8
It is possible that in your driveway alarm there will be several tones and music so you can choose whatever you want to. Choose those tones which are loud so it will easy to hear.
Step 9
Now it is the time when you will check whether your driveway alarm is working or not, so ask your friend or a neighbor to pass through your driveway.
If you did everything correctly, as good news, you would get to hear the notification or alarm.
Final Thoughts
A purchasing driveway alarm can be the more straightforward task for you but purchasing a right driveway alarm should be your concern. Regarding that, there are few factors you should consider before you buy a driveway alarm.
If you want a reliable one, it is better to go for wired driveway alarm because it is less likely to lose connection.
On the contrary, if you want a driveway alarm that is inexpensive as well as assures you to provide excellent service, then a wise decision is to buy a wireless alarm. It that case, you have to be concerned about batteries and other stuff.
Finally, before you purchase a security defense for your property, keep a few things in your mind. The considerations should be budget, area of your house, and also kind of security you need.