How to Sell a Motorcycle | Tips to Get a Good Price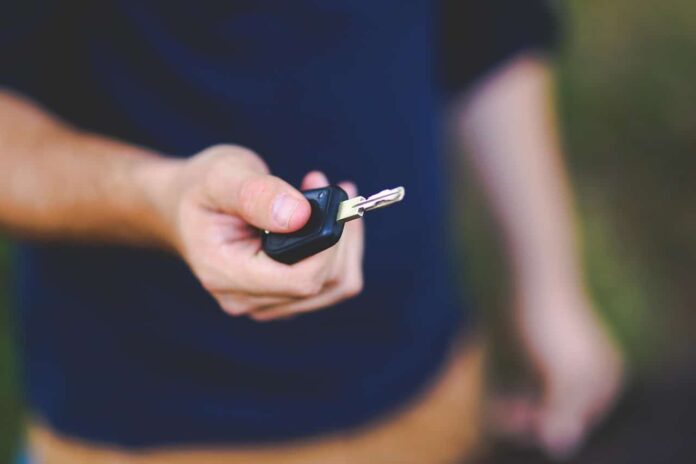 We all love our bikes, and deciding to let it go is a very difficult decision to make. Most bikers have become emotionally attached to their motorbikes, which means letting them go is not easy. 
There are many reasons why people sell their bikes; it could be due to financial difficulties, becoming a new parent, outgrowing your bike, or you simply want an upgrade but want to sell the old one first. 
Whatever your reasons may be, we are here to show you how to sell your motorcycle. There is quite a lot involved and learning how to sell a motorcycle may not be easy, but we have made this guide to provide you with the resources you need to sell your old bike and where to sell it. 
Why Do You Want to Sell Your Bike?
Are you looking for someone that can take good care of your motorbike the way you did? Are you looking for the quickest sale? Are you in financial difficulty and looking to make a quick cashout? Each seller will have different answers to these questions. 
If you are looking to sell the bike as soon as possible, then you are going to make the selling price very attractive to lure potential buyers. If you want to make a lot of money out of the bike, you can set a high selling price but you have to be patient. If you are looking for someone that can take good care of your motorbike the way you did, then you will have to take out time to know the potential buyer and how they will take care of your motorbike. 
Two Types of Buyers You Will Meet
Private Buyers
If you want to know how to sell your motorcycle privately, then a private party sale is your best option. With a private party sale, you can get the most out of your deal. The reason is that the buyer doesn't need to make a profit from buying your motorcycle. While private party sales provide the best deals for sellers, you will also need to be more patient and put in more effort than when you are dealing with a dealership. 
Dealership
Unlike private buyers, dealerships are focused on turning a profit. As a result of this, you are likely to get less when selling your bike to a dealer. The advantage of selling a motorcycle to a dealer is that you can get rid of your bike almost instantly. They provide smooth and professional transaction processes, and you can rely on them if you want to sell your bike urgently.
Dealerships are the best option for those that need urgent money. However, if you want a higher deal on your bike and you have the patience to wait for some time, then a private buyer is the best option. 
Nevertheless, selling to a private buyer does not always guarantee that you will get the most of your sale. Some private buyers might negotiate below your intended sale price. It can be risky to deal with private buyers sometimes.
Many prefer dealerships to private buyers because they offer a smooth transaction and convenient process. Hence, you should consider which option works best for you before selling your bike. 
How to Sell a Motorcycle: The Steps
1. Get the Paperwork Ready
Many motorcycle owners prefer selling their bikes themselves. This is because dealerships tend to make a 10 to 50 percent profit from your bike, and selling it yourself means all that cash will be coming to you. However, when you want to sell your motorbike, you will need a couple of documents. Regarding the paperwork for the bike, you need to get a few documents at hand. Some of the documents you will need include:
In all, you should make sure you have all the documents and paperwork of the motorbike in place. You should also make sure all the records of your motorbike are good. Check for the information about the motorbike here, all you need is the VIN and title. This will show you if there is any lien on the bike, the number of previous owners, and more. You can print out this information and give it to your potential buyer or you give them the link to check it out by themselves. 
2. Resolve All Pending Issues on Your Motorbike
After getting your paperwork ready, the next thing you need to do is to ensure the bike is in perfect working condition. All the things you have been procrastinating on — now you have to fix. This process goes beyond checking your motorbike for loose ends and checking tires. You might even want to get a professional mechanic in this aspect. If the chain is loose and needs to be adjusted or changed, you can get a mechanic to do that. 
However, you should try to cut down on your spending when fixing the bike. If you have the right tools as well as the skills to maintain and service the bike, you can handle the repairs by yourself. This will help save money on labor. If there are quick maintenance and repairs you can take care of, your potential buyer will be grateful for that. While this might not increase the sale price, it will get the bike off the market quicker. 
It will not even take you so much time to put the bike in perfect working condition and shape. Some of the maintenance you can do include:
You might also want to consider removing some of your upgrades on the bike and selling them separately. Many buyers will not consider those upgrades when buying your bike. They might love them, but they might not want to pay for them. Hence, leave the bike with its generic parts and make sure they are in good condition. 
If you are selling your bike because you want to get another one, see what parts of the old bike you can keep for use on the new bike. Some of the things you can move to your new motorbike include oil drain valves, plate frames, expensive upgraded LED lights, and more.
3. Thorough Washing and Cleaning
After fixing all the parts that need to be fixed, it is time to give your motorcycle the wash of its life. One of the major reasons why many people prefer buying new motorbikes overused ones is that they are not sure what the bike has gone through in the hands of the previous owner. If you do not wash your bike properly before listing it for sale, when it is supposed to look its best, it means you never took proper care of it while you were using it. 
Giving your motorbike the wash of its life will not only make it look good but also increase its sale value by about 10 percent. Interestingly, you do not have to spend the whole day washing the bike. Just a few hours of thorough washing will give it the shine it needs. All you need to do is to get the right washing items. There are different types of bike cleaning products you can use to clean the bike. Some parts of a bike require certain types of products, and you should use the right product for every part. 
Once you are done cleaning all the parts that need to be cleaned, allow it to dry and inspect every part again. To keep dust off the bike, we recommend you cover it, even if you want to store it indoors. The cover will also protect the bike from minor impacts and bumps. 
4. Take High-Quality Pictures of the Bike
After washing and making sure everything is in order, the next thing you need to do is to take high-quality, high-resolution photos of the bike. Remember, your potential buyers will see the images of the bike first before they see the bike itself. As such, you want to make a very good first impression. The pictures should leave a good first impression on your prospective buyers. The quality of the images can help intrigue or dissuade them from buying. 
You should take authentic images in natural daylight that will not wash the bike out. Try as much as possible to steer clear of stock images. The pictures should be real – your buyers should be able to see what they want to buy, not just some random photo of probably the same model. 
Furthermore, you should take pictures of the bike from different angles. You should also have as many close-range shots as possible. This will enable your potential buyers to figure out the quality and condition your bike is in from the pictures. If the platform you want to sell on allows for videos, perfect. 
You can make a 360-degree video of the bike and ensure your prospective buyers are seeing every part of the bike. Remember, the pictures and videos you need should be of high quality, which means you will need to use a high-quality camera to handle that. 
5. Document the Specs of the Motorcycle and a Detailed Description of It
At this point, you need to sell your motorbike in words. The more information you provide about the bike, the better. You need to tell your buyers everything they need to know about the bike. A detailed description of the bike will also let your buyers know how it will fit their lifestyle and needs. 
You should highlight all the key features of the motorbike and how you have used them previously. Adding some personal stories or experiences about the bike is also great. Your description should be well beefed up. Remember those accessories we talked about earlier? If you want to leave your accessories or add-ons on the bike, this is the best place to state it. Your description of the bike should be very appealing to your potential buyers. 
You should list out all the specifications of the motorbike. Interestingly, some motorcycle users keep logs of maintenance and upgrades they have carried out on the bike since the date of purchase. Some of them even use some mobile apps to keep track of these things.
If you are in the category of people that make logs for their bike, your buyer will find it very useful and will be grateful for it. You should also state it out in the description of the bike, as this will likely increase the interest of the buyer. 
6. Determine the Price of the Motorcycle
After getting your bike all ready and set for your buyer, the next step is to add a price tag to it. This is one of the most difficult aspects of selling a bike – pricing it. One of the most painful and frustrating things is putting up an item for sale, only to sell it very fast and find out that you underpriced it. When it comes to selling a motorbike, you can only get the best deals if you are not in a hurry to sell. 
If you are not in a hurry, you can list your bike about 10 to 40 percent more than what you would pay for it. Then gradually reduce the price depending on the number of interested buyers you have. When selling used items, buyers usually decide the price of the goods, not you. Some buyers are even ready to overpay for an item if it is exactly what they want and more. 
If you want to sell a motorcycle to a dealer, knowing the exact price is very important, as you will not be able to go back and change the price. Interestingly, with an online advertisement, it now takes just a few clicks to change the price of your bike whenever you want. As such, you do not have to fret about getting the exact price of the bike on your first try. With online adverts, no matter how much you price your bike, you will only get responses from those who believe your price is reasonable. 
One mistake most sellers do is to advertise their bikes without a price tag. About 90 percent of buyers, based on data from Cycle Trader, will not click on a listing if it does not have a price. The addition of a price tag to your listing can make a huge difference. 
7. Determine Where to Sell Your Motorcycle
There are many online motorbike marketplaces where you can list your bike. Selling on these top platforms gives you a national audience, which will result in quick and higher sales. Here are some popular platforms where you can sell your motorbike. 
8. Respond to Buyers Quickly
Another key to selling your bike pretty fast is to be responding to potential buyers quickly. Buyers move on quickly, so when one drops by to ask a question about your listing, you must respond to them quickly before they move on to the next listing.
To prevent keeping your buyers waiting, you should check your messages frequently. According to data from Bouma, 30% of buyers want to get feedback within a day and about 10% want feedback within the first two hours of contacting you. 
Depending on the platform you use, you can set push or email notifications to get alerts whenever you have a message from a potential buyer. Even when you do this, ensure you check your email regularly and respond quickly when there is a message. 
Conclusion
Selling your motorbike should not be a difficult or daunting task. All you need is adequate preparation, the right connection, the right platform, and the right buyers will come knocking on your door.
When listing your bike, you need to be as honest as possible. If there is an issue with the bike, you want to let your potential buyers know. Buyers appreciate honesty from sellers, and that will help you sell your bike much faster and at a better rate too.