How to Transport and Ship a Motorcycle?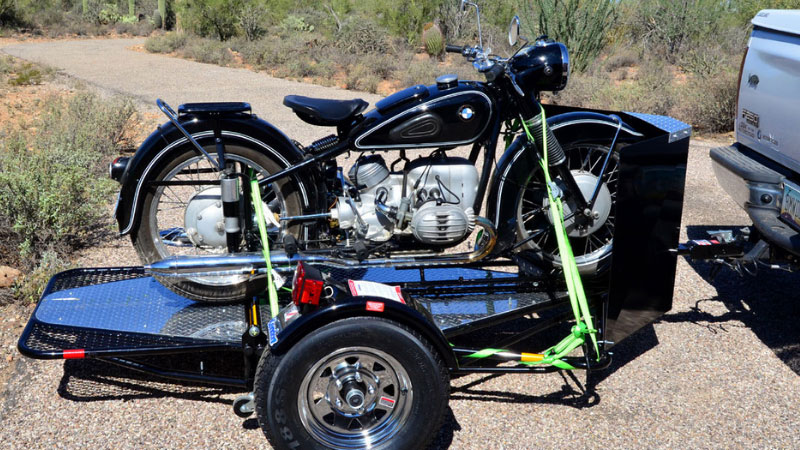 As a motorcycle owner, you want to ride your motorcycle wherever you go. This extends even to when you are relocating.
While riding the bike everywhere is definitely fun, it is more economical to hire a professional motorcycle shipping company. You can also hire a full-service moving company.
Other reasons you might need to ship a motorbike is when you are bringing it with you on vacation or delivering it to someone who wants to buy it.
We are going to detail the things you must first consider when you want to transport or ship your motorcycle.
Cost of Shipping a Motorcycle
There are many motorcycle shipping companies and you can check with them how much it will cost you to ship with them.
You can also check out motorcycle shipping online calculators to figure out the approximate sum you need to have ready when you want to ship your motorcycle.
However, we will give you an average cost. It is $350 to $700 when you are shipping a motorcycle over a 1,000-mile range.
When you are shipping a short distance, the shipping cost may range between $180 and $300.
The average cost of shipping per mile is approximately $0.50 when doing trips of about 1,000 miles.
Now, let us consider the factors that may affect shipping costs.
Factors That Influence the Shipping Cost:
1. Size and Weight of Your Motorcycle
The regular shipping rates will cost you approximately $0.50 per pound. There are some which charge lower than this.
The size and weight of your machine definitely factors in the cost for shipping. This is because transport companies typically calculate insurance cost by weight.
Put simply, bikes that are lightweight and easy to manage will have a lower shipping cost than bulky bikes like Harley Davidsons.
You should be prepared to be charged a higher fee if your bike is a huge machine.
Huge bikes involve a lot more than smaller ones – for instance, the shipping company will have to use oversized crates. They will also need tie downs and other special packing materials to make sure the bike arrives at its destination in good condition.
2. Transport Distance
With some full-service shipping companies, you can get affordable deals so long as the pickup point is within a certain specified range. In other words, the closer the distance, the cheaper the deal.
Another determining factor is the closeness of the pickup and drop-off location s to major highways. If you are shipping to areas that are remote or hard to reach, you will incur additional charges. These additional charges will depend on the company – you must therefore ask for the information in advance.
3. Pick-up and Drop-off Location
You will pay less when you are shipping in an urban area than if you are shipping to remote or rural areas. This is especially true for door-to-door service.
4. Open vs Enclosed Transport
These are the two ways of transporting a motorbike: in open or in enclosed carriers.
In an open carrier, the bike is exposed to the elements during the entire journey. Furthermore, it will most likely share the shipping truck with other vehicles.
Enclosed carrier means the bike remains within the truck or in a container of its own, and is shielded from the outside elements.
Naturally, enclosed transport will cost you far more than open transport.
Most people go with open transport. However, if you are shipping a high-end bike, or a vintage, a bike you treasure, you will definitely want to protect its condition.
5. Season or Time of the Year
During winter, common sense dictates that you go with enclosed transport. It is therefore costlier to ship a motorbike in winter than in spring.
Extra Costs and Expenses
Shipping the Motorcycle
Choose a company that specializes in the transport of motorcycles.
Do some research and pick 3 to 5 promising companies. Request sample quotations from them and compare the pros and cons. Ask about any additional costs or any discounts and promotional deals.
If there is someone you can ask for a recommendation or referral, do it.
Shipping Time
Average delivery time is typically between two weeks and a whole month. This depends on the drop-off location.
In many companies, the available pick-up date is between 2 and 7 business days after you place your order.
On the other hand, shipping will take anywhere between 1 and 6 days after they pick up your bike.
In the case of express shipping, the first pick-up date will be available within 24 to 72 hours.
Extra Motorcycle Shipping Tips:
Final Thoughts
Getting the best shipping motorcycle shipping prices is all about the research. Do not just ask at one or two companies.
Research up to five companies.
Narrow down the companies by elimination until you find the one that offers a great package at a price you can afford.