LadyMoto Guide to Buying Used Gear – BikersRights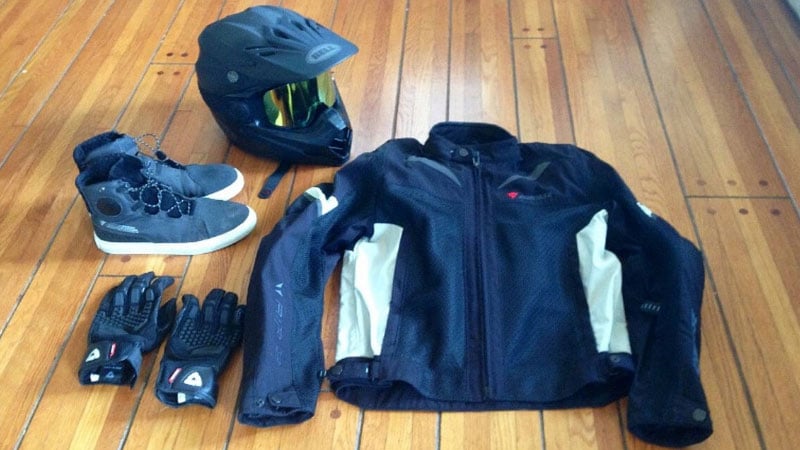 So you bought a motorcycle, paid for your registration, a riding course, a new license then…you walk into a motorcycle store and see the price tag on a new helmet, leather gear, boots…and begin wondering when this new hobby will stop draining your pocket. Truthfully the answer to that question is never!
But fear not there are ways to reduce your gear bill by taking advantage of used riding gear. While many people consider buying used, fear normally stops them, Is it safe? Where will I find it? As a seasoned used buyer of gear I am here to silence your fear and educate you about buying used.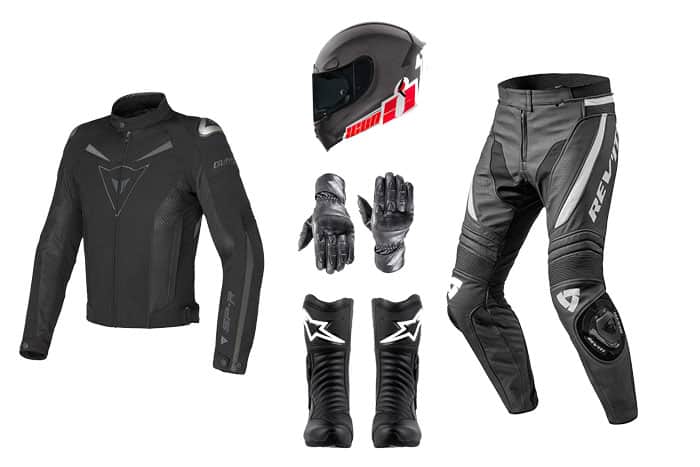 The great thing about finding used gear is many people get a bike, get all the gear and realize…they don't have time to ride, or they just weren't as interested in the hobby as they thought. Even more barely used ladies gear is laying around in closets since all too often overzealous men gear up their ladies in hopes the leather will inspire them to fall in love with motorcycles (and it doesn't). These factors up your chances of finding pristine top of the line riding gear at a already low price that's open to haggling down even further.
As far as actually finding the gear my recommendation is craigslist. If you live in a urban area you have good chances of finding something amazing, in your size, with a few weeks of daily craigslist searches.  Another option is used gear swaps, head down to your local motorcycle shop and see if there are any upcoming used gear events.
When you finally locate gear you think will work for you, there are a few things to be aware of. For gear like jackets, gloves, pants, etc. leather jackets clearly can be used more and still in acceptable condition, most textile gear you'll want to get more on the unused side.  When you go to see the gear, give it a sniff, check all the seams, the zipper and make sure it has all the components -liner and all the internal armor.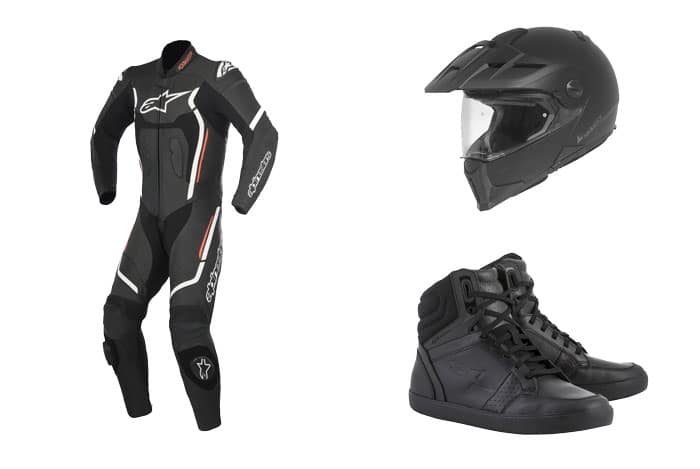 Now the gear below the head is more or less common sense, helmets are another story. Some people have a strict no used helmet policy, which is a logical practice. Once a helmet has been crashed in the shell is compromised, if it's a fiberglass shell, the shell has begun crushing, if it's plastic, it will be weakened with each hit (even just accidently dropping it on the ground!).  So you can see why buying a used helmet is not recommended.
The only way I would buy a used helmet is if you can find someone you know and trust. Lots of riders buy a extra track helmet, a passenger helmet or just another helmet they don't end up using. Clearly examine the helmet, if there are any scratches or scuffs, it's better to front the cash you saved on your jacket to buy a brand new helmet.