CrashBounce – Motorcycle Safety Improved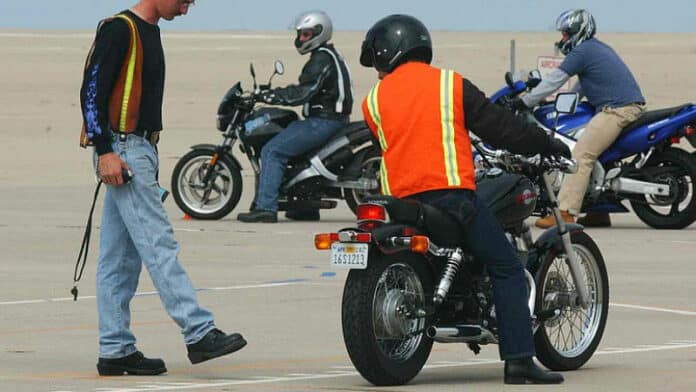 Crashing on a motorcycle is not something most of us want to imagine. However, we are using a graphic illustration here only as a way to understand the product. The scenario goes something like…riding along a familiar road – not too far from home, but a decent distance – on a wonderful sunny and warm day. You crest hill after hill, swing back and forth through the bends, and are just enjoying this moment on your bike.
It all seems to be going well…suddenly, from behind a row of trees, a long, low ancient land yacht of a car comes across your lane. It is only about 15 feet in front of you, so you have virtually no time to react at the speed you are going.
Your motorcycle is almost stopped in place as it hits the front end of the auto, but you are thrown forward, over the bars, and are heading towards the pavement. A hard impact seems imminent, but something feels odd. It's your jacket; as soon as you left the motorcycle to take your trip through space and time, it inflated and surrounded your trunk and neck. You bounce and slide down the road instead of hitting the pavement hard. Fifteen minutes later, you are talking to a policeman who cannot believe you are even breathing.
This is what Mike McNamara wants to be a normal event: motorcycle riders walking away from accidents which may have been life-altering or even fatal. And, that is where CrashBounce comes in to the picture. McNamara founded CrashBounce after he purchased a Hit Air jacket (known as the Eggparka at that time) for himself, rode with it for a while to judge its usefulness; once he knew how well it worked and understood how many people could benefit from it, he went on to start his new enterprise to spread this amazing product in the United States.
The technology of the "airbag" system used in the CrashBounce jackets and vests is still produced by the Hit Air concern, which is based in Japan. It is an instant inflation system which uses pressurized CO2 to inflate an air bladder which covers your neck, back, chest, sides and hips. The key to the whole system is the "key ball" activation system which connects the inflation system to the motorcycle itself. When the connection is broken, the CO2 cartridge is discharged and the air-bag inflates. The entirety of this safety system will fit into a standard looking motorcycle jacket.
The jacket or vest is amazingly light; when you wear it, you will not even know anything is different as there is the standard CE-approved shoulder, elbow and back armor – just the back padding on the vests. It is gear plus, essentially. And, a jacket which is involved in a crash can be"re-charged" and used again – it will function just like new. The prices are very reasonable and the quality is very high. In fact, well over a 1000 units have been shipped, worn and even crashed, and there has not been one single problem.
You may or may not know that these systems are rather popular in Europe, Asia, South America and parts of the Middle East. The motorcycle police of such countries as Japan, France and Spain use them as part of standard motor officer gear. The simple fact is that it is easy to save yourself from a catastrophic crash, by simply owning and using one of the many great products offered by Mike McNamara and CrashBounce. Just go to the Web site to learn for yourself: CrashBounce.