A Complete Guide to Motorcycle Cover Sizes For Newbies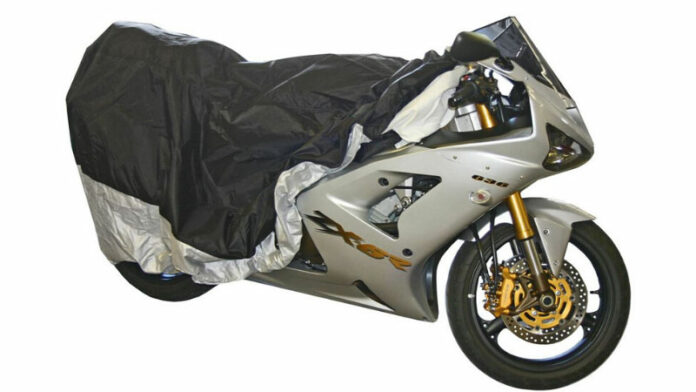 SIZE is one of the most important factors to consider when choosing the best cover for your motorcycle. You should take your time to find a cover that perfectly fits your bike to protect it from various weather elements and even unwanted eyes.
Getting the wrong size of motorcycle is simply a waste of your money since the cover won't serve its purpose.
Before you go shopping for a cover for your motorbike, read our extensive guide below on everything you need to know about motorcycle sizes.
A Guide To Different Motorcycle Cover Sizes
Firstly, it's important to note that the right motorcycle cover for you directly depends on the size of your bike. The bigger the bike, then larger cover you'll need. If you have made any special modifications or add-ons on your motorcycle, e.g., windshields exhaust pipes, etc., then you have simply increased its size, and you ought to account for this when choosing a cover.
That said, these covers are classified into THREE main sizes—Medium, Large, and Extra Large. This classification makes it even easier for you to pick the right cover.
Let's briefly discuss each of these sizes and samples bike models they work with (see if you can identify a bike you own from these models):
Medium motorcycle covers (M)
Smallest in class, the medium motorcycle covers are ideal for the smallest in class bike models. Some of the bikes that will work with medium covers include Buell, Honda ST 1300, Honda 250 Rebel, Honda VFR, VTR, KTM, and all the other similar sizes of motorcycles.
Keep in mind that the cover might not fit these bikes if you have attached saddlebags on them or installed add-ons such as exhaust pipes, windshield, and any other part that increases your bike bulkiness. In this case, you'd want to go for a large cover.
Large motorcycle covers (L)
Most of the bikes out there tend to work well with the covers in this category. Examples include the Honda models like CR, CBR, and VTX, most Ducati bikes, most Suzuki bikes (except for Boulevard models), most Kawasaki models (except for Vulcan), Iron horse, BMW F800 and 650 models, most Triumph models, and the Yamaha FJR and FZ bike models.
Quite an extensive list of compatible bikes, right?
Just like in the case of medium cover, any modifications on the bikes mentioned earlier, including windshield, exhaust pipes, sissy bars, etc., will definitely increase the size of the motorcycle and prevent the large cover from covering your bike well. If this is the case, you should move on to an extra-large cover.
Extra large motorcycle covers (XL)
These are the largest covers you'll find on the market. Any bike that doesn't work with a medium or large cover is sure to work with an extra-large cover. Also, all the bikes that we didn't mention in the previous size categories above will fall under this category.
Examples of bike models that an extra large cover can fit including all the Harley Davidson models, Suzuki Boulevard models, Kawasaki Vulcan, some Suzukis, and some Yamahas.
How To Know The Right Size of Cover for Your Motorcycle
Now that you know the most common sizes of motorcycle covers you'll find on the market today, you might be asking yourself how to ensure you get the right one for your bike.
Get the dimensions of your bike
Photo: ds covers
The BEST way to ensure you get a cover that works with your motorcycle is to actually measure your bike. Use a tape measure to obtain the length, width, and height of your bike and note down these measurements on a piece of paper.
Nearly all motorcycle covers manufacturers offer a sizing chart for their products. This means you'll just need to compare your measurements against the sizing chart to see which cover matches your bike size.
When matching up the sizes, look for a cover that measures around 5-10cm longer than your bike. Also, ensure the cover you get is about 10-20cm off the ground to facilitate free air circulation around your motorcycle when it's still covered.
If you find out that the dimensions of your motorcycle match up to two sizes of cover, always go for the larger one.
Extra Tips:
Consult a motorcycle mechanic
You probably have a good relationship with your motorcycle mechanic where you take your bike for repair. And these mechanics happen to have a wealth of knowledge about every aspect of motorcycles, including the cover sizes.
You might get surprised that the mechanic or repair specialist knows the right size of the specific model of your bike without even bothering with the dimensions.
Have friends with the same bike model?
You might be having riding buddies who own the same model of motorcycle as you. They might have already invested in these covers, so they'll be able to advise you on what size to get for your bike. And if they had made mistakes earlier when shopping covers, they'd let you in advance so that you don't repeat the same.
Want to know 'Who Makes Better Motorcycles, Harley Davidson vs Triumph?' Check out our guide.
Conclusion
Before you go shopping for a cover for your motorcycle, you need to familiarize yourself with the different sizes of covers you'll find on the market. You'll also need to know how to measure your bike so that you can easily choose the right cover that encompasses it and snugly fits it to offer protection against elements and even thugs. We have provided all this information in the above guide to help you easy pick the best cover for your bike.