Motorcycle LED Lights: Useful or Useless?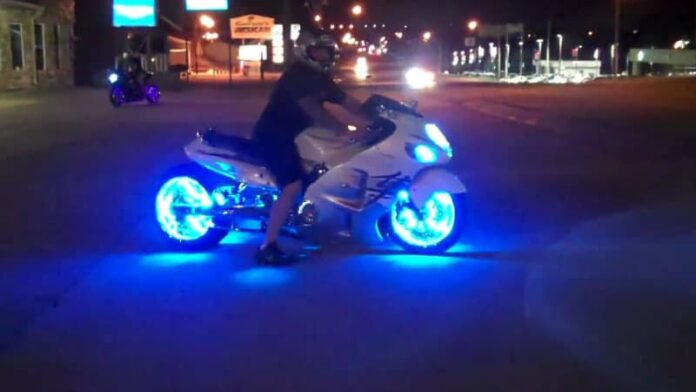 Motorcycle LED lights have been around for a while, but after the release of Tron: Legacy, it seems like the industry is going into overdrive. But do those little glowing lights have a bigger purpose than just illuminating chrome?
There are a lot of superfluous products in the motorcycle world. Some people would even argue that motorcycles are secondary vehicles. Fortunately, I'm not one of those people, and LED lights don't fall into that product category either.
There are a lot of benefits to using motorcycle LED lights instead of the factory lights. They use less energy, produce less heat, they are impact resistant, come in waterproof cases, and can last more than 10 times longer than traditional lights. LEDs can be used to light up your engine, but they can be also be used to give you brighter brake lights, turn signals, and headlights. For a clear front view, you can keep your visibility game on the roads top-notch by investing in the best motorcycle headlight. Install your motorcycle's high-performance LED headlight.
"LED Lamps are brighter and whiter in color and provide a superior light pattern over standard incandescent lamps," Harley-Davidson says on its website. "Compared to the yellow light of a traditional halogen bulb, the LED lamp produces a 'Daylight Color Impression' that appears more natural to the user."
LED lights can give you better vision at night, and can make you more visible to other vehicles. But these lights can be a little expensive, and they aren't exactly necessary.
The LED Headlamp and Auxiliary Lamps from HD will cost you about $400. Add in some brake lights, turn signals, and a few LEDs to show off your engine, you could easily be looking at a grand in accessories.
So are LEDs useful? Absolutely. But are they necessary? No, but without them, you can't have your motorcycle look like this.
There are plenty of places that will install LED lights for you, and you can even get manufacturer kits that you can install yourself if you know a little bit about lighting.
You can check out some cool LED options at Cruiser Dynamics or SicHIDS.