Outlaw Motorcycle Clubs: The One Percenters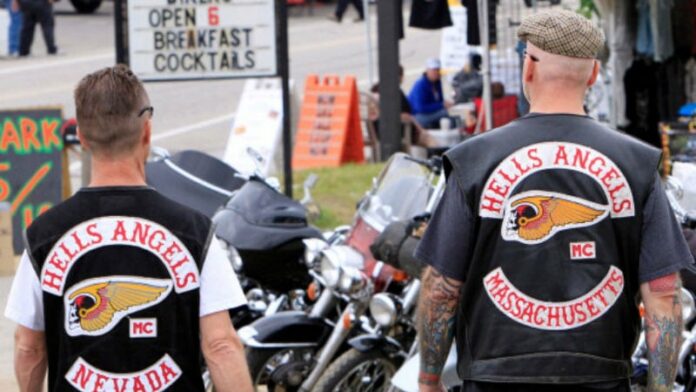 Biker gangs have been a part of American culture (and abroad) since the aftermath of World War II. Among them is a subculture known as the "One percenters", which is comprised of what the average person knows as "Outlaws."
Such groups have been the subject of various criminal investigations and are generally held in low regard by law enforcement authorities. Yet, they remain a prominent force among the anti-establishment crowd and continue to cast their footprint in the 21st century.
Origin of the Term
The term 1%er is ironically attributed to the American Motorcyclist Association (AMA). It was allegedly said by the group after the Hollister Riot in 1947 in which motorcycle clubs the Boozefighters and the Pissed Off Bastards engaged in a fight.
The AMA is thought to have made this reference in defense of its members, indicating that only 1 percent of its members were outlaws. This is not a set-in-stone fact, though, as there are questions as to whether the riot happened at all and the AMA denies ever making the comment.
Overview of One Percenters
Multiple biker gangs consider themselves One Percenters. Such gangs do not adhere to the bylaws of the AMA. Instead, they set their own bylaws.
Although One Percenters are often thought of as criminals, they don't always hide in the shadows. Some One Percenters wear a diamond-shaped "1%" patch on the front of their vest, making their way of life known to outsiders. Law enforcement officers often take this as a sign of criminal involvement and some law enforcement biker groups wear "99%" patches.
Criminal Activity
One Percenters have a history of engaging in crime. MC Club members have been notoriously involved in brawls with other gangs, shootouts, organized crime and more.
In 1985, the FBI concluded an operation called "Roughrider" which confiscated $2 million worth of illegal drugs and a wide range of illegal weapons.
In Canada, an ongoing issue nicknamed the "Quebec Biker War" has claimed hundreds of lives. Also, turf wars have erupted involving the illegal drug trade.
In general, One Percenters have been associated with the illegal drug trade, murder and plenty of high-profile crimes.
Charity
Despite their criminal image, One Percenters have also been known to engage in charitable activities. These include toy drives in which toys are brought to needy children and other types of similar activities.
Well-Known One Percenters
Various 1er gangs exist around the world. However, there are a few that have been household names for quite some time. They are the Bandidos, Outlaws, Pagans and, perhaps the most well-known of all, the Hells Angels. These groups are known as the "Big Four" by the Federal Bureau of Investigation (FBI) and Criminal Intelligence Service Canada (CIS). Below is a glimpse of each group.
Pagans
Pagans MC Club aslo known as the Pagen Motorcycle Gang was founded in 1959 by Lou Dobkin in Prince George's County, Maryland. The group is headquartered in Delaware County, Pennsylvania and currently operates in 13 states in the Eastern United States.
Crimes that involved the Pagans include:
Hells Angels
The Hells Angels formed in 1948 in Fontana, California. The group derives it's name from an associate of the founders, who was a member of the Flying Tigers "Hells Angels" squadron in China during World War II.
Criminal involvement with this group has been widely publicized. Their alleged and actual actions include those listed under the other mentioned groups. In general, authorities suggest that Hells Angels members are involved in violent crimes, drug trafficking, prostitution and other crimes.
Bandidos
The Bandidos MC Club was founded in 1967 in San Leon, Texas by Donald Eugene Chambers. He modeled the Gang's scarlet and gold colors after those of the US Marine Corps, as he fought in Vietnam as a Marine. His presidency ended after being convicted of murder in El Paso, Texas.
The gang has over 90 chapters in the United States, 90 in Europe and 17 in Southeast Asia and Australia. In tune with their global presence, Bandidos members have been associated with numerous crimes throughout the world. These include:
Outlaws
The Outlaws MC Club was founded in 1935 in McCook, Illinois. The group can be distinguished by it's logo - a skull with cross pistons. The Outlaws have over 30 chapters in the US and 20 in 4 other countries.
In accordance with their name, the gang has a lengthy history of illegal activities.
National Geographic-/Inside Outlaw Bikers -Hell's Angels Documentary Part 1 of 5