Product Review: The Pinlock Anti-Fog Visor Insert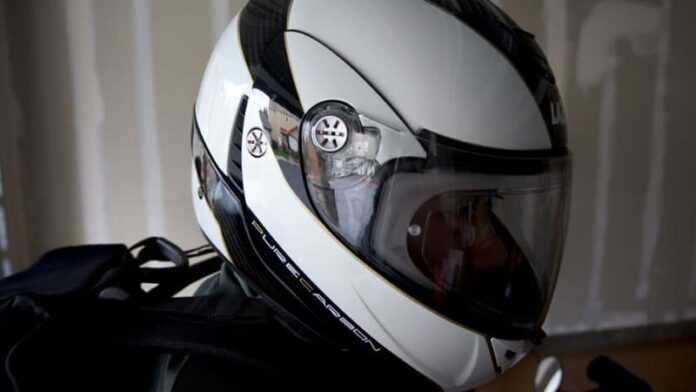 Well, it's the season when face shield fog is a problem.  What season is that, you ask?  It's all of them.  Face shield fogging is a perpetual problem for motorcyclists.   In the winter, the extreme difference between the temperature outside the helmet and the body heat inside the helmet causes fogging.  In the spring rainy season, the humidity causes fogging.  In the summer, head sweat causes fogging.  You get the idea.
There are solutions.  One is to apply an anti-fogging treatment to your existing face shield.  I have had mixed results with these treatments.  Some have even permanently affected the clarity of the shields to which they were applied.  Another solution is to buy a pretreated anti-fog shield.  I had one of these on a Suomy helmet, and it worked.  However, that interior treatment made the inside of the shield hard to clean.  If neither of these anti-fog strategies is for you, there is a more extreme measure.   It is called the Pinlock Anti-Fog Visor Insert.
The Pinlock is a system by which a supplemental anti-fog visor is placed on the surface of a conventional face shield.  The system comes as both a do-it-yourself kit as well as factory installed on an increasing number of optional manufacturers' shields.
Here is how the system works.  The factory face shield is modified (either by the owner or manufacturer) with two pins that are drilled into the plastic.  These pins serve as the securing points for a treated visor that fits tightly against the surface of the shield.  There is a silicone seal that makes this a kind of dual-pane window for your helmet.  Just like with the dual-pane windows in your home the trapped air keeps the fogging from occurring.  However, just like with home windows, if the seal is not secure, the system won't work. 
Riders in every climate have reported great success with the Pinlock system.  The product has been available in Europe (where it was developed) longer than it has been here is the States, and those European riders also swear by its effectiveness.
If there is a downside to the product it is that it adds complexity to the shield both mechanically and visually.  There are lines where the smaller Pinlock shield fits against the larger factory shield.  However, riders who have to contend with fogging will likely find that is a small inconvenience compared to perpetual blurred vision.  For more information on the Pinlock system, go to http://www.pinlockusa.net/.