Top 10 Radar Detector Apps for Android and iOS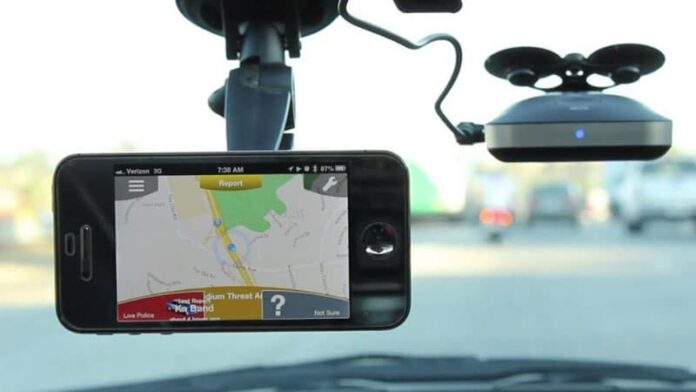 Going over the speed limit is a common thing people end up doing at some point in their lives. They can either do it on purpose for a fun experience or accidentally when they're in a rush. But the police have their eye out for the speeding vehicle. I'm sure you wouldn't want to get a speeding ticket.
In that case, a handy application software like the radar detector is what you need. With this software installed in your vehicle, you can easily get away with speeding by knowing which places don't have police cars waiting on the side of the road for speeding cars.
And in case the police are near, you can slow down your vehicle enough to not get suspected. But which radar detector is best suited to you? You can find that out by reading this review on the top 10 radar detector apps for Android and iOS.
10 Radar Detector Apps for Android and iOS
First, let's talk about this application software for smartphones. Normal radar detectors are losing their popularity more ever since it came out in a mobile software form. This software is available for both Android and iOS smartphones. And since it's free and portable on your phone, it has encouraged more people to download it.
Basically, what these radar detectors do, is give you an alert of police officers in a location near you. This way, you'll know you can't speed up. This information is shared by other drivers using the same app.
There are some radar detectors that can be hidden in your vehicle and still stay connected to your smartphone. In general, the connection happens through Bluetooth. You don't need to touch your detector because you get all your information on your phone screen.
Given below are the top 10 radar detector apps you should check out for your Android or iOS:
1. Waze
Waze is a great radar detector app that also has GPS functions. Its data is streamed and shared in real-time, and it gives out important information like nearby accidents, traffic, hazards, better routes, etc. And it even locates or detects speed cameras, police officers, or police radar locations.
An interesting feature is that the app even has music that you can hear directly once you set it up. Most other radar detector or GPS apps only allow you to use the app in the background so you can listen to music and do other things.
Moreover, Waze even gives you information on the nearest gas stations. So, when you're about to run out of gas, Waze will alert you about nearby gas stations and the routes to get you there.
This app doesn't work hands-free, but at least it consumes less battery on your phone. It provides information in the most accurate and quickest way. The app also supports Android Auto so you can see the app on the dashboard of your vehicle.
2. GLOB
GLOB is a radar detection system meant for detecting GPS, traffic, radar, and speed limits. It's the type of radar detector application software that is designed with the focus of user comfort. This makes it the easiest app to use and get comfy within seconds.
It doesn't only detect speed cameras, speed guns, and police; it also detects traffic ahead of you so you can decide a different route in case you're in a hurry. This app's maps are also very modern. The maps come in both 2D and 3D formats so that you can get way more information and details about an area.
Moreover, GLOB is a community-based detection system. The app takes note of things you encounter on the drive, and this contributes to the community of this app to help other users.
Also, it has a colorblind mode for people who are colorblind and can't see color indicators on maps; it also has a biker mode for people using a radar detector for motorcycles or bicycles.
Unfortunately, this app needs an internet connection to be used, which makes your battery go down faster. But the trade-off here is that it has way more features than any other radar detector app.
3. Speed Camera 
The speed camera application software was designed in a way that it will specifically only detect cameras on the road. And the type of cameras it's designed to detect are red-light cameras, speed cameras, speed guns, etc. It can also detect police cars nearby. And it even has a night mode feature.
Moreover, it has additional Map and Radar view mode too, but those need an internet connection if you want information out of those modes. The best part of this app is that it gets updated every single day.
You'll never get caught by the police because you used old information. If there's any change in the country systems anywhere, the speed camera radar will update its database accordingly.
This radar app consumes very little battery power from your smartphone. It was made as an international app, so no matter where you go with your vehicle and phone, the app will automatically update and adjust to that area.
4. Cobra iRadar
The Cobra iRadar is the largest community-based radar detector app in the world. This radar detection system lets you connect with other iRadar users so that you can share and receive radars. It shows very specific positions on the radar with precise directions. And it even has voice alerts.
Since it is community-based, users share information about certain police, speed cameras, and other issues with other iRadar users. This app even synchronizes with your clock and calendar to help manage and alert you of meetings and appointments and helps give you directions to the meetings spots.
Another big advantage of Cobra iRadar is that it's free from advertisements popping up when the app is open. That increases app usage since there are no interruptions. This also keeps the user stress-free. It ensures a 360-degree protection system and has a speed system of Cobra AURA.
5. Escort Live
The Escort Live radar is a famous radar detector application software that has won awards because of its unique design and detailed functionality. It's a very old app but has updated features to suit modern times.
Despite the interface looking like an old format, you can still get the same necessities, such as a map, compass, speed limit detector, voice notifications, radar detectors, etc. And because it's an old interface, it won't look as complicated as the modern apps created nowadays.
It's easier to read, and you can get the hang of it quicker. Its dashboard is also customizable. This application is free, but it also offers premium features for anyone who wants to officially purchase a subscription of the app. It also has a cloud server where all its users' data is stored.
Moreover, it gives various alerts on speed traps, traffic enforcement cameras, and real-time alerts from other Escort Live users. It has a trademarked network made for data sharing and another trademarked feature that gives reminders of marked threats around certain areas. Their GPS is even patented.
6. Radarbot
The Radarbot application software's interface is very easy to use and very functional. It alerts you about incoming traffic and notifies you when you should leave a certain place if you don't want to get caught in traffic and be late. The app detects cameras such as traffic light cameras, tunnel cameras, ANPR cameras, etc.
Moreover, the app even has different themes for user preference, and it has a vibration mode meant for motorcyclists. The best part about this app is that it has flexible viewing options. Despite it not being a popular app, it still provides accuracy on its information to the few users it does have.
Radarbot also does something that most other apps don't do, although they should. What Radarbot does is use information from actual speed camera detectors and integrate it with the Google Maps software to give you updated accurate information.
7. Radar Beep
The Radar Beep's app offers a very plain, simple, and attractive interface. And the app's word font is big enough that you can read and drive without needing to focus so much on your smartphone screen. The Radar Beep application software is available in over 15 different languages.
Unfortunately, the radar detection on this may be a bit too late on detecting radars nearby, but it still offers accuracy on the exact location and even shows the distance of the radar from your car.
There's an auto-start feature on the app that you can connect to Bluetooth. This means, the moment your phone connects to your car's Bluetooth, the app will auto-start, and once you disconnect your Bluetooth, the app will close.
8. Police Detector
This is a very popular radar detector that gives you accurate information on police cars nearby so you can avoid them. And this app is community-based, so users like to share information about nearby radars to be detected.
What users do in this app is tap either the Police or Radar options when they want to report a police car or speed detection device nearby, so that other users can avoid them. Each unit reported puts a mark on that spot on the map for drivers to see.
9. Sygic
This application software mostly handles navigation and, at the same time, gives you an alert whenever you're driving near a speed detector or police car. Its functions are similar to Google Maps and Waze. And it even shows you the current speed you're driving at and alerts you the speed limit you should drive on a certain road.
10. Google Maps
You might be wondering why someone would want to use Google Maps as a radar detector app. But Google Maps has so many features that you wouldn't know about unless you researched it.
In the Google Maps software, there is a speed trap alert feature. With this feature activated, you can get alerts on police with speed guns. This feature wasn't originally on Google maps, but the community had joined forces and made their demand on having this feature added.
Even though it's on Google Maps now, law enforcers still made arguments against it.
Want to know, "Can police detect radar detectors?" Check out our article for that.
Final Words
The above top 10 radar detector apps for Android and iOS have many advantages along with a few disadvantages, but you can still put the app to great use on the road at the right time.
Using such application software on your phone gives you the upper hand on the road since you can easily avoid problems like police cars with speed guns, traffic, getting lost, and other problems.
These apps have multiple features and functions which you can use simultaneously for a safer drive out there on the road. Not only do you get to avoid speeding tickets, but you also don't have the hassle of ever being late to any meeting or event ever again.
You can also check out Biker Rights article on In Which States Are Radar Detectors Illegal?