Speed Angle JI100S GPS Lap Timer Review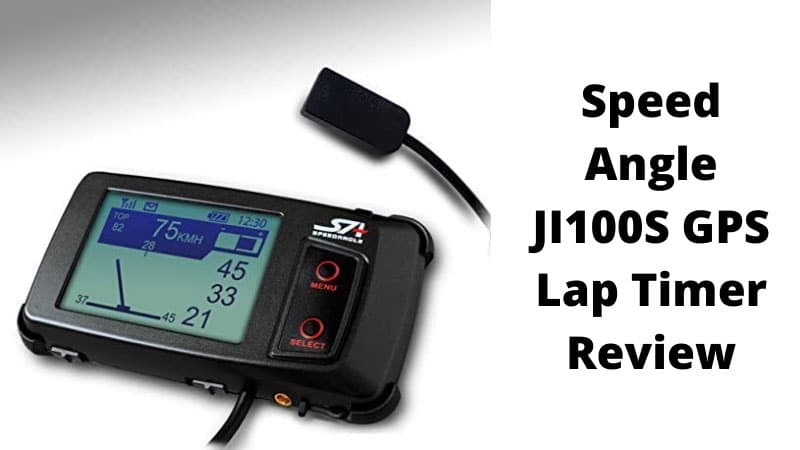 BASIC PRODUCT INFO
Motorcycle Accessories
Speed Angle GPS Motorcycle Lap Timer
Speed Angle has released an updated version of their GPS lap timer , the JI100S. Their product consists of a display unit containing the GPS and a remote unit that measures the lean angle. It is battery powered so installation is easy with the included 3M DualLock tape. The display is mounted to your triple tree and the sensor is mounted to your gas tank (they say this location has the least vibration).
The base has many mounting holes in different patterns so we were able to screw it down to the same location as our previous lap timer. It has two modes, street riding or track riding. On the street you can see your lean angle in real time complete with a display of the last three corners. On the track the unit is capable of being configured to display lap time, sector times, or fastest lap.
We received a prototype of this system a few years ago and put it through its paces over about 12 track days. At that point the system was brand new and had some bugs. It also had a small problem with the battery and vibrations. We ended up working with them for over a year, testing and giving feedback on new versions.
We are very happy to say that this new version has fixed all the problems. They added a big list of new featuresÖAuto start/finish line, integrated battery with USB charge, external GPS antenna, ability to upload 15 of your favorite tracks, quick release base and better ergonomics. The housing is much better quality and the battery has given us zero problems over 8 trackdays and one race day. Recently it was tested during a race and we can verify that the lap times are within 0.05 seconds of the official MyLaps transponder system.
Of course all of the data can be downloaded to your laptop so you can analyze your skills (or lack thereof) after the riding is done. The offline software shows the track map and allows you to compare one lap to another. If you have a buddy with this same lap timer you can compare to each other. You can also plot your speed, braking and accelerating Gs and your lean angle. Of course seeing your lean angle is fun but the real racers know that what you really want to see is less lean and more corner speed. (while your hanging really far off your bike!)
Remember - The more you know, the faster you go!