Iowa Motorcycle Helmet Law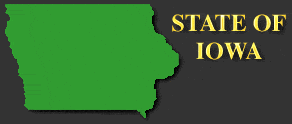 STATUTE:
There is no helmet law statute in Iowa.
FINE:
There is no fine.
STANDARDS:
In that Iowa does not have a helmet law, the only standards for helmets are the standards imposed on manufacturers and distributors of helmets — Federal Motor Vehicle Safety Standard 218 — which is as it should be.
COMMENTARY:
It's not very clear from the record, but apparently Iowa adopted a helmet law in 1968 due to the extortion (the threat of witholding) of funds by the Federal Government through NHTSA. Then, in 1986 when the first such program was dismantled, Iowa replealed its law, and that's the way it stands today.
CURRENT ACTIVITY:
If you know of any current activity regarding efforts to remove or otherwise amend Iowa's helmet law, in the Legislature or the Courts, please e-mail that information to us so we can update this site. Thanks.
WEBSITES: